Tuesday, December 18, 2012
This week I made a treat that is on the back of the Rice Chex cereal box. It's called Puppy Chow (or Muddy Buddies). Puppy Chow is made up of 3 main ingredients: chocolate, peanut butter, and Rice Chex. These make the PERFECT after-school snack. I love them.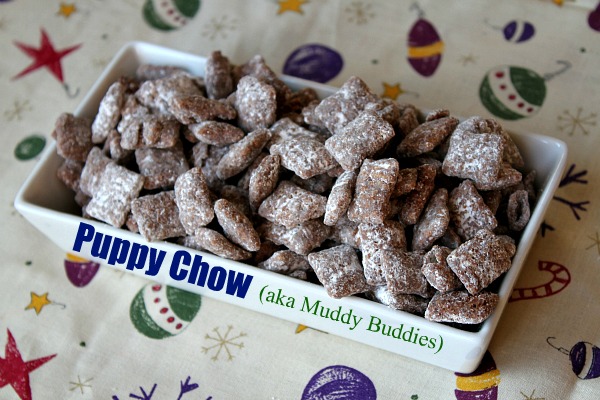 They look like little whitish-brown powderballs! This Puppy Chow is softer and less crunchy than regular Rice Chex. That makes it better.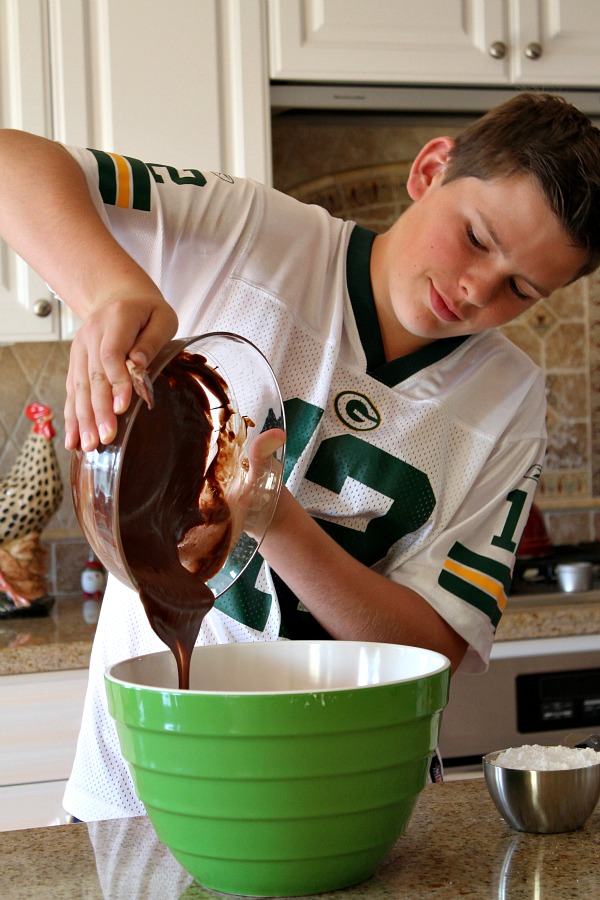 A lot of chocolate. That's my kind of recipe!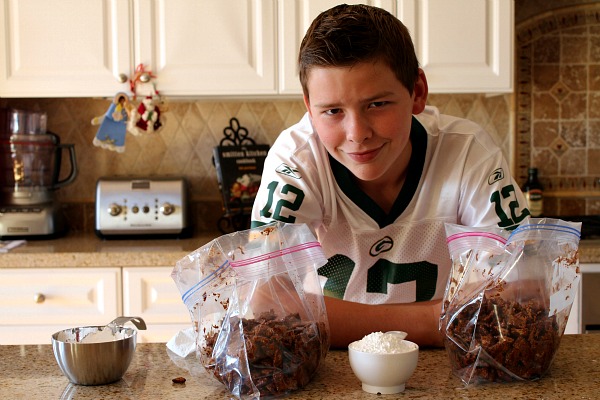 Look at all of that chocolatey goodness stuffed into Ziplock bags. It's CRAZY! Yum.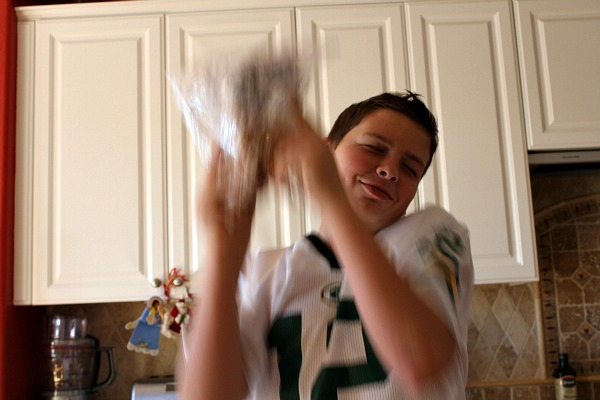 I go crazy when I shake stuff. This is an example.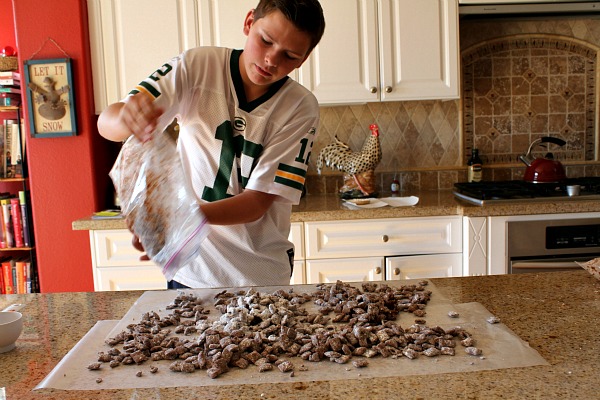 You have to admit that this looks pretty good. Am I right?!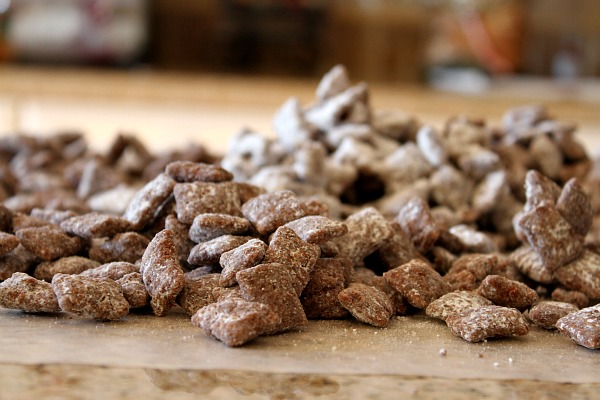 The Puppy Chow is not as crunchy as regular Rice Chex. As long as you keep it refrigerated, the Puppy Chow stays moist and yummy. This Puppy chow is SO good that it got nicknamed "The Yummies" at my school. My whole family loves this recipe. We can't keep our hands out of this yummy treat!
And even a kid can make a snack that his friends LOVE… Like Me!
Puppy Chow Recipe - Muddy Buddies

Yield: 9 cups

Prep Time: 15 min

Cook Time: 2 min

Awesome snack for people (not puppies)!

Ingredients:

9 cups Chex Mix (use Rice, Corn, Chocolate or Honey-Nut- I used Rice)
1 cup semisweet chocolate chips
1/2 cup creamy peanut butter
4 tablespoons butter
1 teaspoon vanilla extract
1 1/2 cups powdered sugar

Directions:

1. Measure out the cereal into a large bowl.

2. In a medium glass bowl, microwave the chocolate chips, peanut butter and butter until melted and smooth- start with 1 minute, then stir, then microwave an additional 30 seconds. You can also do this on the stove- just warm it up in a small pan and stir over low heat until melted.

3. Mix the vanilla into the chocolate mixture, then pour the chocolate mixture over the Chex. Stir gently until the Chex are evenly coated with chocolate.

4. Divide the Chex evenly between two gallon zip bags. Add 3/4 cup powdered sugar to each and then shake them until the sugar coats the Chex. Spread it out onto waxed paper to let it cool. Store it in a zip bag or airtight container in the refrigerator.

*This recipe can be easily made gluten-free. The Chex cereals are gluten-free, so you just need to make sure your chocolate chips and peanut butter are both gluten-free too.

Source: RecipeBoy.com (found on the back of Chex cereal box)