Baked Parmesan Chicken Tenders
These Baked Parmesan Chicken Tenders that I made this week were created to fit hand-in-hand with my Homemade Ranch Dressing.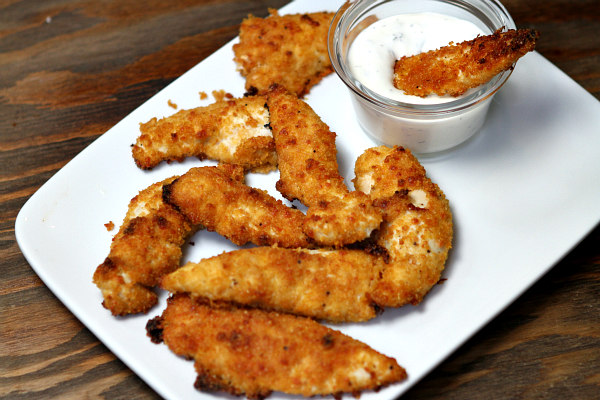 As a child (and now as a teenager) chicken tenders are part of my life. There is no denying it. I am simply a chicken tender-fanatic. Most of them are fried, so I wanted to make something a bit healthier. I was surprised at how crispy these tenders turn out, even though they are baked. The parmesan/breadcrumb coating is very key to that. I found it really cool to know all of the ingredients that you put into a recipe. You could make it complete with my Homemade Ranch Dressing recipe, the perfect dipping sauce!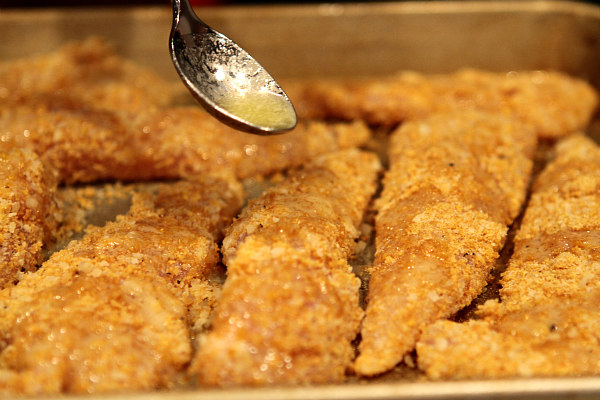 Butter! Or as people in New England call it, BUTTAH!  Butter is drizzled on top before baking.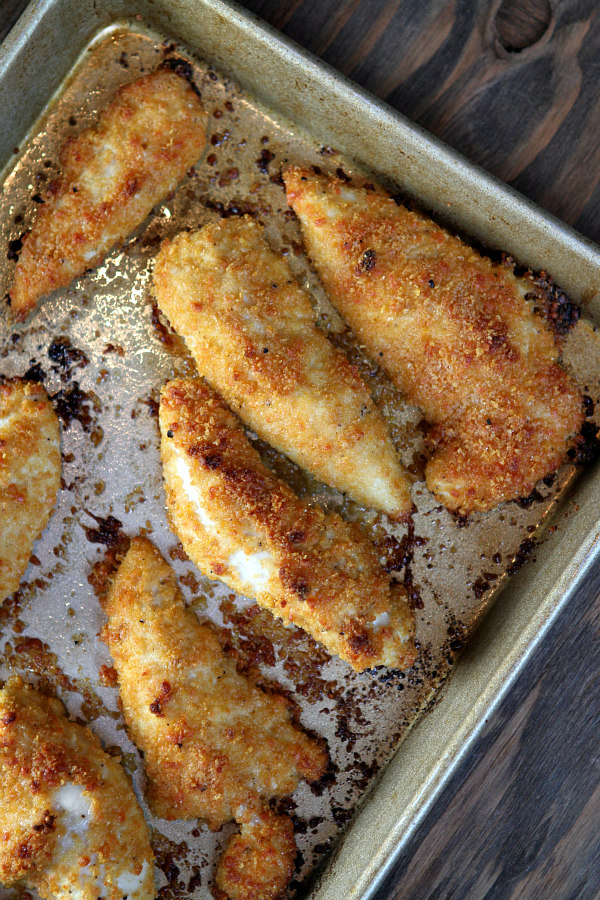 The chicken tenders are very easy to make. Just a little rolling around in the breadcrumbs, a plop on the baking tray, a drizzle of butter, and a journey into the oven!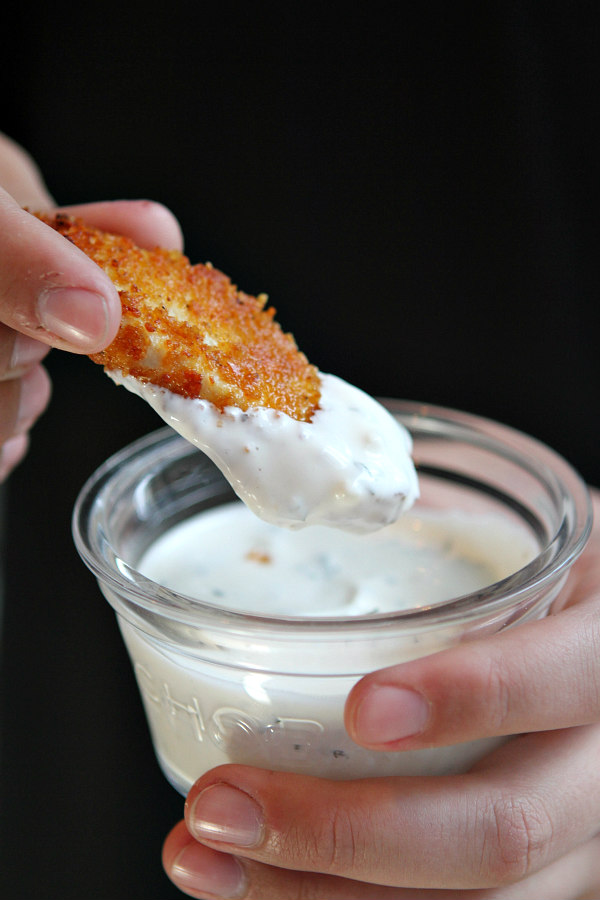 These chicken tenders complement my homemade ranch dressing very well (and the other way around). They are perfect- extremely yummy, and not unhealthy deep fried things! This is a great dinner for anyone, whether they are 13 or 30. Because who doesn't love chicken tenders?!
And even a kid can make a meal to complement a side (and the other way around)… Like Me!
Baked Parmesan Chicken Tenders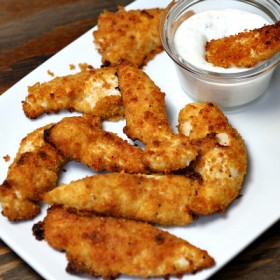 Ingredients:
1 cup buttermilk
1/2 cup grated Parmesan cheese
1/2 cup cornflake crumbs
1 pound chicken tenders (about 10)
3 tablespoon butter, melted
salt and pepper
Directions:
1. Preheat the oven to 425 degrees F. Spray a baking sheet with nonstick spray.
2. Place the buttermilk in one bowl, and mix the Parmesan and cornflake crumbs and place in another bowl. Place the chicken tenders in the buttermilk and let soak for about 15 minutes. Then dip each tender into the cheese/crumb mixture to cover completely, and place on the baking sheet. Drizzle the melted butter on top of the tenders. Sprinkle lightly with salt and pepper.
3. Bake for 12 minutes or until crispy and golden and cooked through. Eat! These are really good dipped in ranch dressing.