Columbus Review (salame and deli meats… not the explorer!)
I love ham. If there is one thing that I love the most though, it's a ham and cheese sandwich on egg bread. So that is why I was so excited to receive some sample packages of different meats from Columbus foods. Inside, I saw my beloved ham! And turkey, roast beef, and salami. Yum Yum.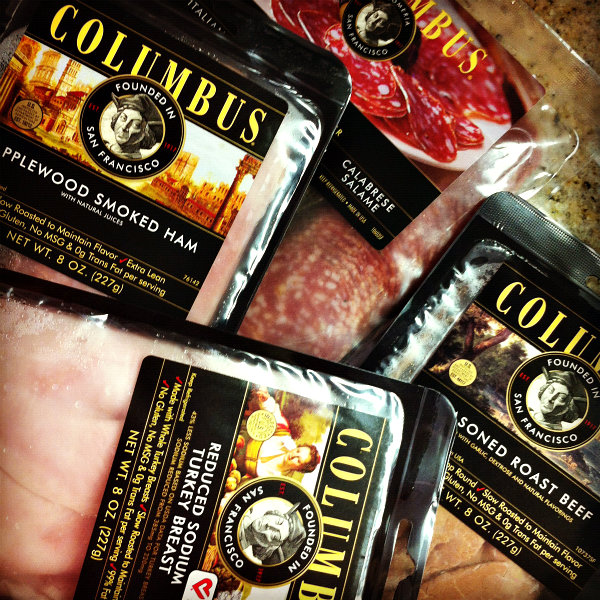 Meats Galore!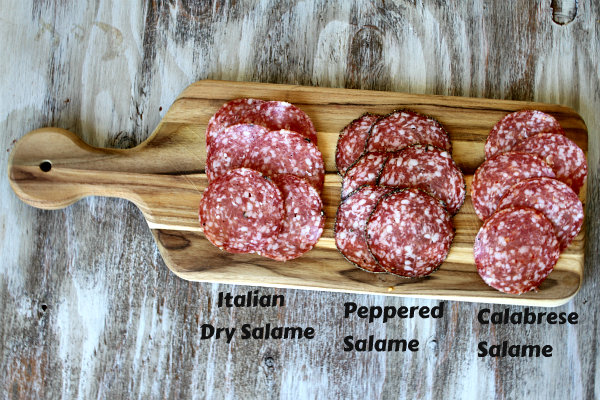 I don't usually like salame, but I taste tested them all and decided I liked the Italian Dry kind. The Peppered and Calabrese Salame had a little kick to them.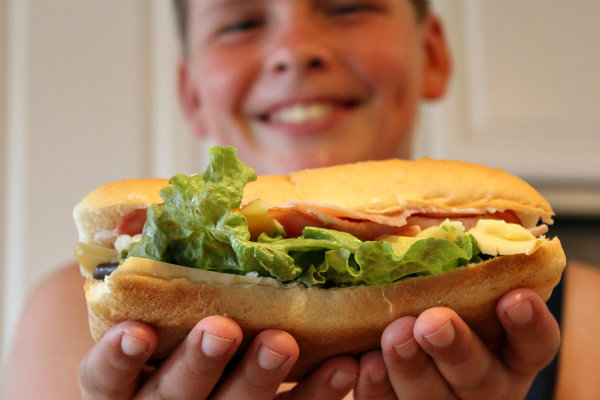 With my awesome meats, I made a sandwich using: Columbus Applewood Smoked Ham, Columbus Reduced Sodium Turkey Breast, Smoked Gouda Cheese, mayonnaise, avocado, lettuce, and a french roll. Boy, was that thing yummy.
You can see all of the layers of the sandwich. It kind of reminds me of the stories of a building.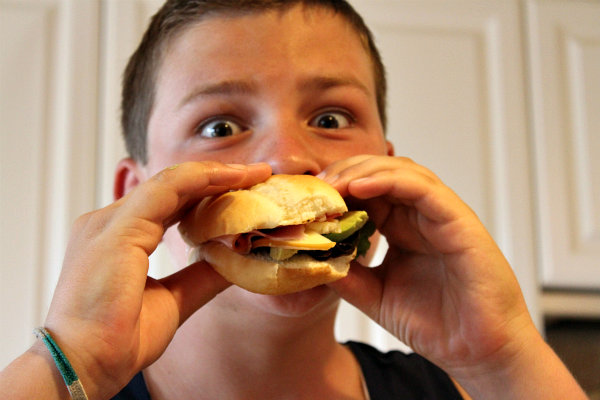 Aargh. Almost too big too fit in my mouth! But when I was able to squeeze it in, it tasted very, very, very, very yummy. Thank you Columbus for sending along samples of all of the awesome meats!!! (and just so that we're clear, I'm not talking about the explorer.)
Disclosure:  Columbus foods sent samples for me to taste test.  I was not paid to write this post, and all opinions are totally my OWN!