Dad's Favorite Sandwiches
I know it's hard to believe, but Father's Day is just around the corner. I love my Dad and wanted to do something special for him, so I made him all of his favorite sandwiches to share with you today.  Instead of using normal bread, I mixed it up a bit with Flatout Flatbread Foldits.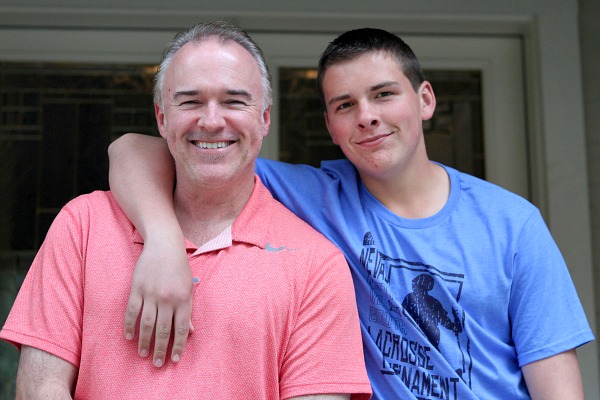 My Dad and I used to go camping in a group called Indian Guides when I was really young. We got to spend a lot of father-son time together. It was fun because my Mom wasn't there to boss us around and do other mom-type things. When that ended, my Dad and I had to find other things to do together. These days, it's lacrosse and driving. My Dad goes around to different tracks and races with his friends. It's cool to watch him. Sometimes my Dad and I go into the front yard to play some lacrosse. He's still learning, but he's getting better every time! It's awesome to be able to teach my Dad a few things, but continue learning from him just like when I was a toddler. That's why I felt like my Dad deserved something special for Father's Day.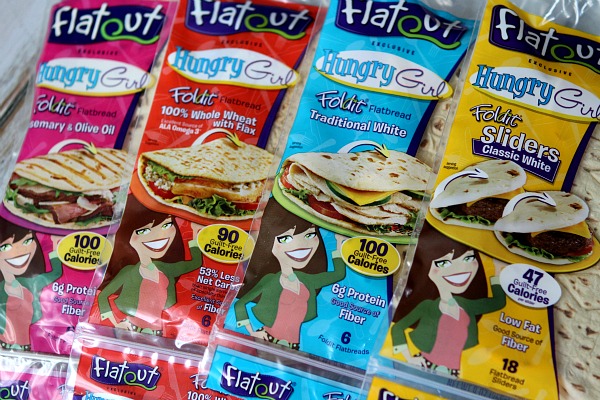 Apparently Flatout Flatbread has come out with some new products recently and hasn't told me about them! The new styles sounded awesome, so of course I had to try them out. All of the flatbreads are a great alternative to regular bread, which can be pretty unhealthy. The Flatout Flatbreads are low in fat and a great source of fiber. What wouldn't you love about that?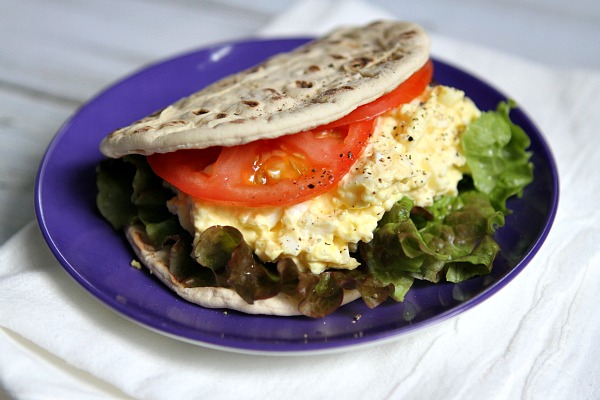 Dad's Favorite Sandwich #1:  This is an egg salad sandwich with the Traditional White Flatout Foldit Flatbread. My dad loved that he could actually enjoy the egg salad without it being lost in a ton of bread.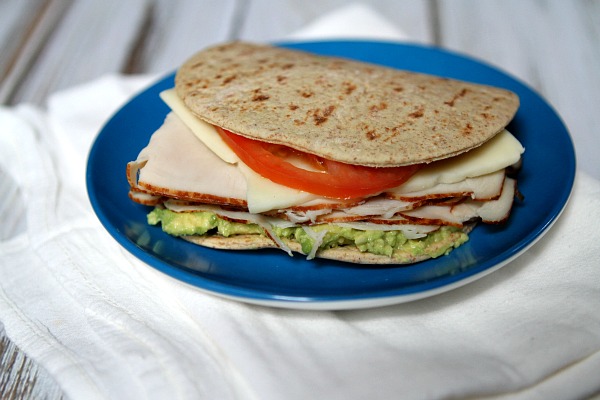 Dad' Favorite Sandwich #2:  This is the turkey and cheese sandwich on the Whole Wheat Flatout Foldit Flatbread. This is a classic! Add a cold beverage–a game on TV–and Dad is all set.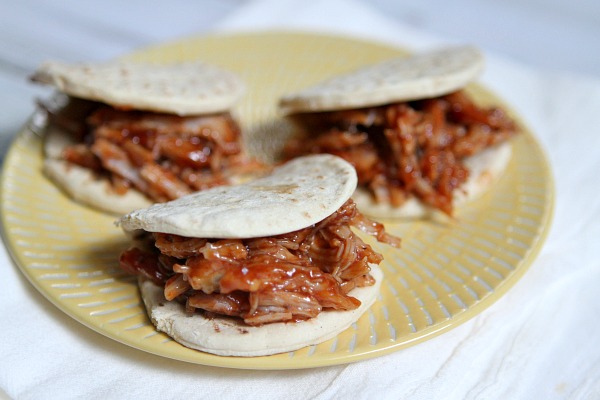 Dad's Favorite Sandwich #3:  These are the Pulled Pork Sliders made using the Classic White Flatout Foldit Sliders. This recipe may seem a bit fancy, but it is actually really easy to make and well worth it. You just mix slow-cooked, pulled-pork with barbecue sauce.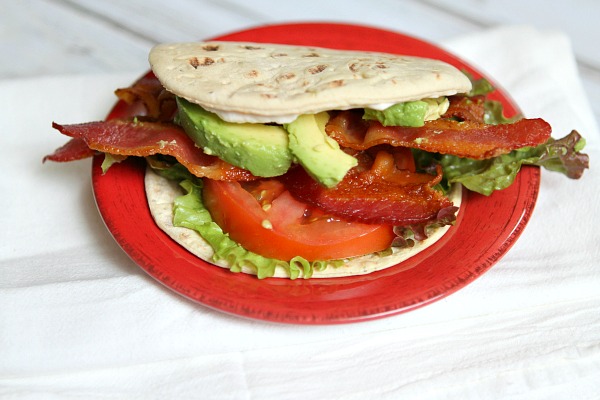 Dad's Favorite Sandwich #4:  This is a BLTA with the Rosemary & Olive Oil Flatout Foldit Flatbread. Living for so long in Southern California where avocado was plentiful, Dad is a sucker for any sandwich that calls for avocado. Pair this with some chips and you have a quick and easy, tasty lunch!
All of these flatbreads are healthy options for any meal. Instead of reaching for the junk food, have a sandwich with Flatout Flatbread. June is Men's Health Month if you didn't know that already… Follow the link to a coupon on Flatout Foldit Flatbreads and get yourself on the road to eating healthy! 🙂
Print your coupon for Flatout Flatbread here:  https://www.hopster.com/offers/flatout/1307/2852/1
Happy Father's Day everyone!!!
And even a kid can make his Dad's favorite sandwiches (made healthier) on Father's Day… Like Me!
Disclosure:  This post was written in partnership with Flatout Flatbread.  All opinions shared about this product are my own!