Fat Witch Bakery Chocolate Chip Blondies
This post may contain affiliate links.


I was at my Grammy and Grandad's house this past weekend so I brought ingredients to make a new recipe from the famous Fat Witch Bakery in New York City. If any of you have ever been to the Fat Witch Bakery, I had to make the Fat Witch Bakery Chocolate Chip Blondies. There is also a cookbook called Fat Witch Brownies that has more great recipes than just my blondies inside.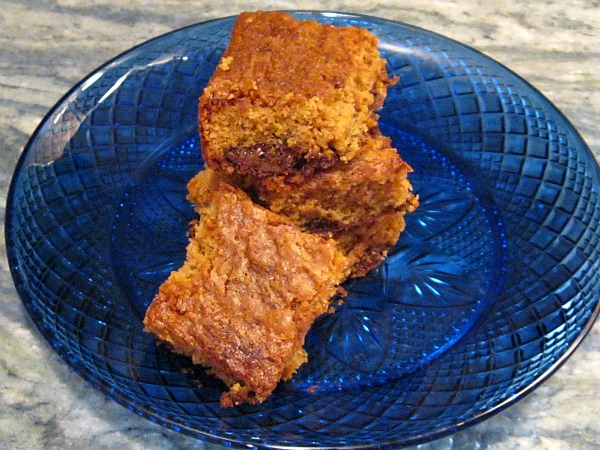 What you can see is that the chocolate chips sunk to the bottom of the blondie. I was disappointed by this but then found a solution; you have to sprinkle some extra chocolate chips on the top of the batter before it goes in the oven.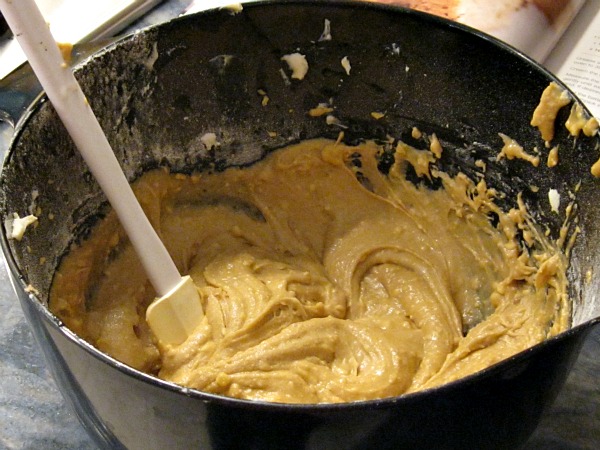 The batter is ready to go in the oven now but wait… we need the chocolate chips!!!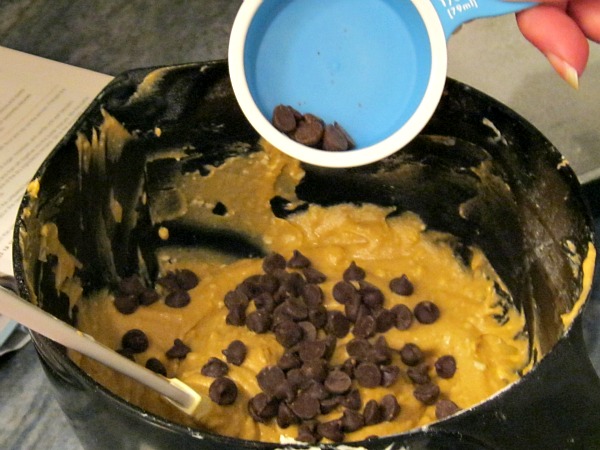 Now I'm satisfied. My Grammy helped me with this recipe while my Grandad played games on his iPad.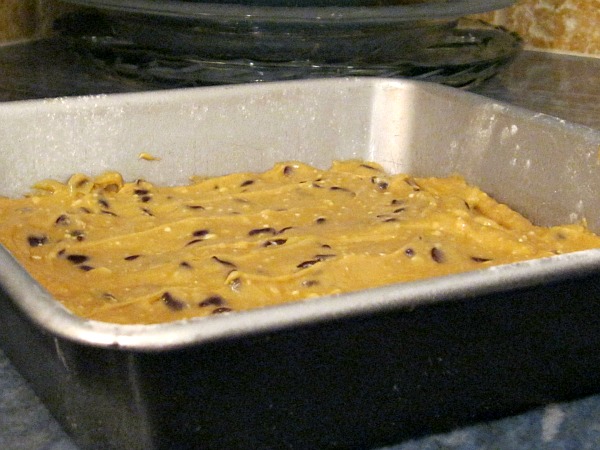 Even though it LOOKS like there is chocolate chips on top of the batter, you really need to sprinkle the chips on top. If you don't (like me), all of the chocolate chips will sink to the bottom.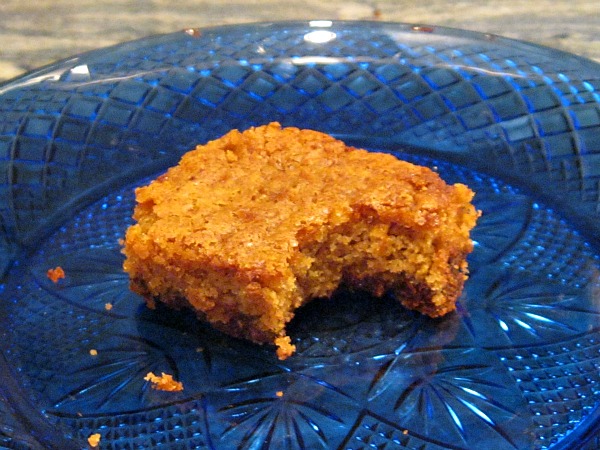 Ah… perfect color, perfect crumbs, and perfect everything (especially perfect taste). Except for my chocolate chips. 🙁 If you see now, there is no chocolate chips on top of the blondie.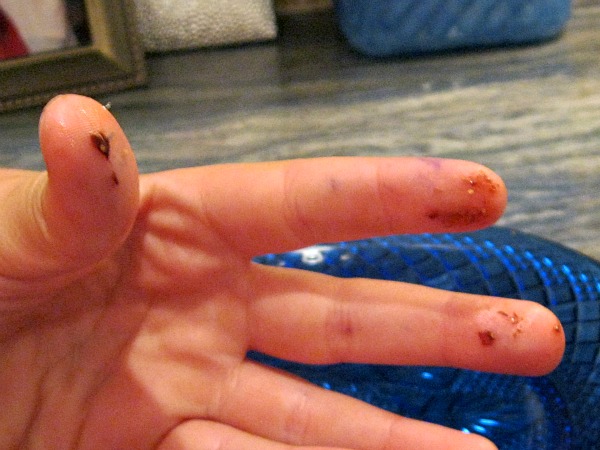 Messy, messy!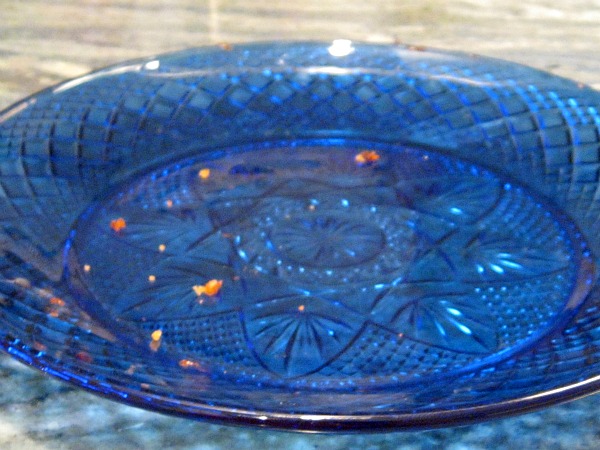 Oh the deliciousness of a golden-brown blondie. All that's left of the previously whole blondie is a couple of crumbs. That's how it is with every dessert for me. If any of you guys have ever been to or live in California, this is the best place to make a blondie as gold as this one. After all, we are the Golden State. Please make this recipe to encourage some coming-soon summer cheer!
And even a kid can learn from his mistakes… Like Me!
Fat Witch Bakery Chocolate Chip Blondies
Recipe for Chocolate Chip Blondies from the famous Fat Witch Bakery in New York City.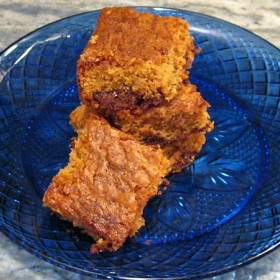 Ingredients:
1/2 cup (1 stick) unsalted butter, at room temperature
2 large eggs
1 1/4 cups packed light brown sugar
1 tablespoon molasses
2 teaspoons vanilla extract
1 1/4 cups all-purpose flour
1/2 teaspoon salt
1/4 teaspoon baking soda
2/3 cup semisweet chocolate chips
Directions:
1. Grease a 9x9-inch pan with butter and dust with flour. Preheat the oven to 350 degrees F.
2. In a large bowl, use an electric mixer to combine the butter and eggs. Beat in the sugar, molasses and vanilla.
3. Sift together the dry ingredients: flour, salt and baking soda, then stir the dry ingredients into the wet mixture. Stir just until combined and there are no traces of flour, then add in the chocolate chips.
4. Spread the batter evenly in the prepared pan and bake 25 minutes or until the top is golden and a toothpick inserted in the center of the pan comes out clean.
5. Cool before slicing.