S'Mores Bars
For my friend M's 4th of July party, I decided to make a sweet treat. My sweet treat was a batch of S'Mores Bars that got devoured before dinner even started!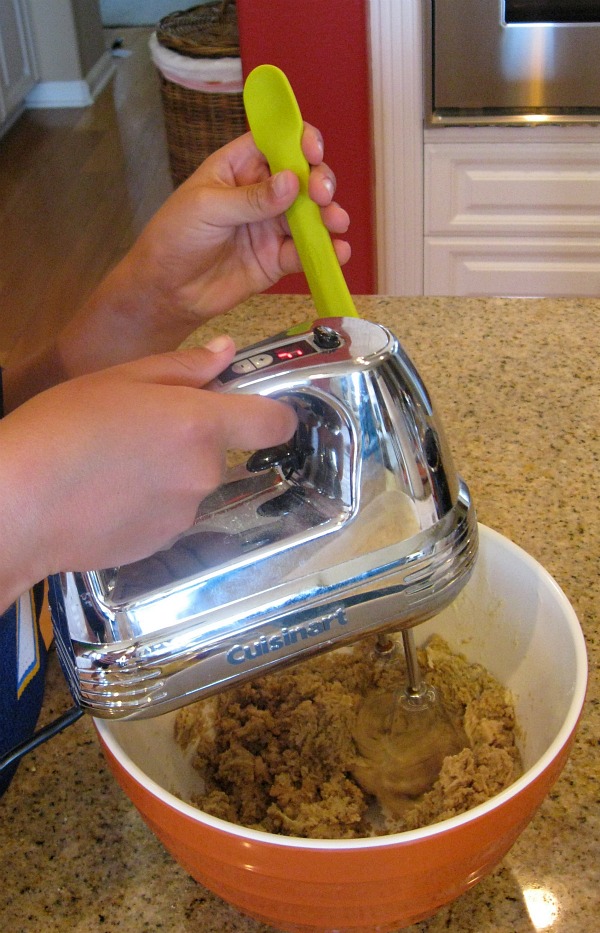 Start with your typical graham cracker crust.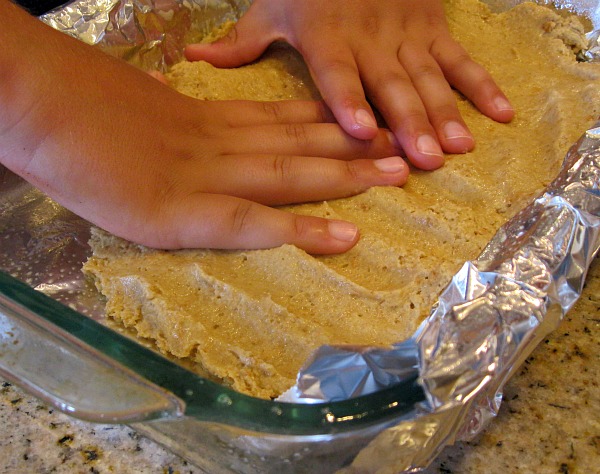 Pat half of the crust into a rectangular pan. ( Save the rest for the top!)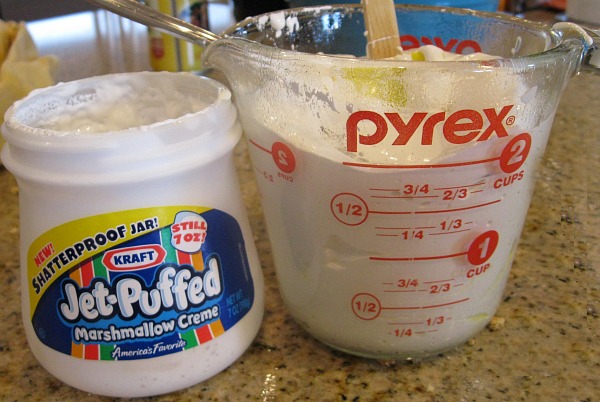 You'll need some of this good stuff. (Don't forget to sample!)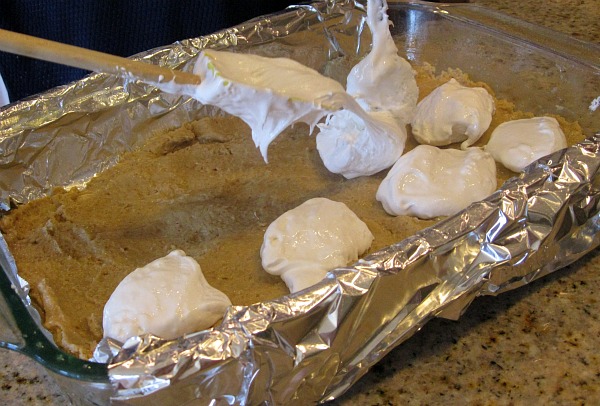 Place large but evenly spaced scoops of marshmallow creme on the crust.  Then spread it around to cover the crust.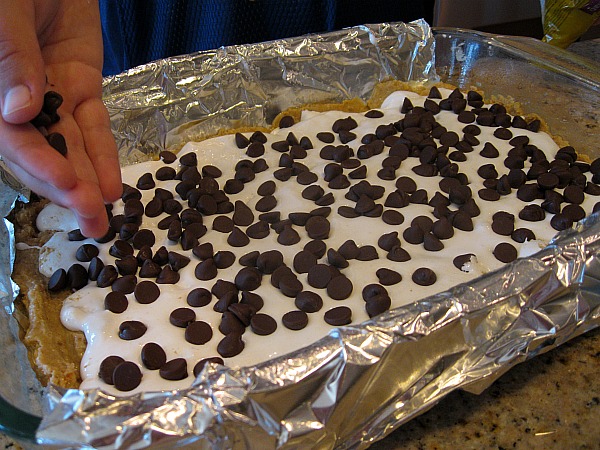 Sprinkle a few chocolate chips on top. (Again, sample a few!)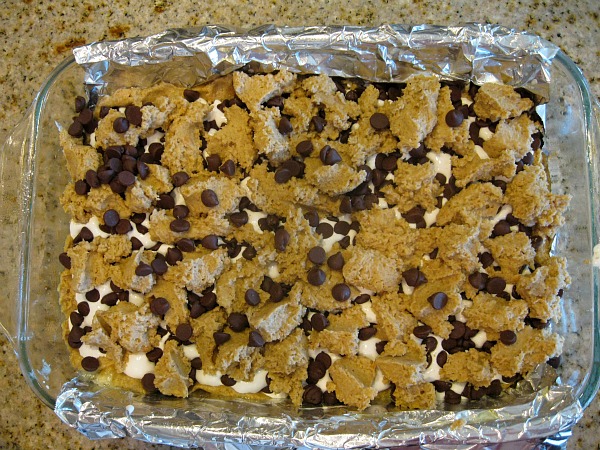 Put the remaining dough on top.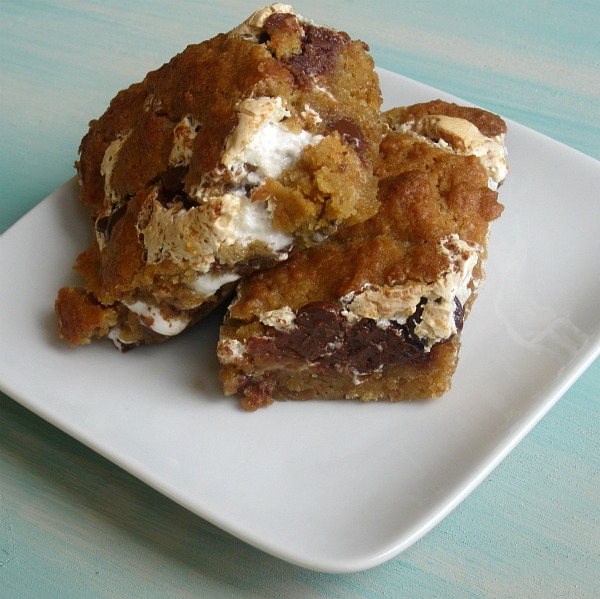 Bake it, and eat the results… which turn out to be really gooey and yummy. I think that if you want to make a S'More that is portable, you should make a batch of these. The S'Mores Bars turned out really well and they're perfect for any occasion.
And even a kid can make it…. Like Me!
S'Mores Bars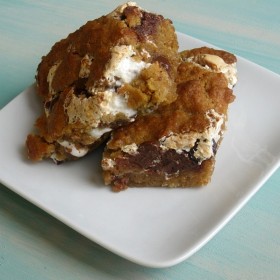 Ingredients:
2 cups all-purpose flour
2 cups graham cracker crumbs
1 teaspoon baking powder
1/4 teaspoon salt
1 cup (2 sticks) unsalted butter, at room temperature
1 1/2 cups packed light brown sugar
2 large eggs, beaten
2 cups marshmallow topping (such as Marshmallow Creme)
2 cups milk-chocolate chips
Directions:
1. Preheat oven to 350 degrees F. Line a 9-by-13-inch baking pan with foil, leaving a 2-inch overhang on 2 sides. Spray with nonstick spray.
2. In a bowl, whisk together flour, graham cracker crumbs, baking powder and salt. In a separate large bowl, using an electric mixer on medium speed, beat butter and sugar until light, about 2 minutes. Beat in eggs until well combined. Reduce mixer speed to low and slowly beat flour mixture into butter mixture. Divide dough in half. Press half of dough into pan until dough is even and flat. Spread with marshmallow topping and sprinkle chocolate chips on top. Scatter remaining dough over in clumps. Don't worry about covering the top; marshmallow and chocolate chips should peek through.
3. Bake until golden brown, 30 to 35 minutes. Place pan on a wire rack to cool completely. Remove from pan, peel off foil and cut into bars. They're also a little easier to cut if they have been refrigerated for a while.