UNREAL Candy Review and Giveaway!
This post may contain affiliate links.


Today I am reviewing and giving away UNREAL Candy. This candy is totally unreal. It contains: No Artificials, No GMOs, No Corn Syrup, and No Preservatives. But the question is how good it tastes? Don't worry. In a blind taste test, most people would choose UNREAL Candy over the top candy companies. And TOM BRADY is a company spokesperson!!!!!!!!!!!!!! I REALLY WANT TO MEET TOM BRADY!!! He's my football idol! AND he plays for my favorite team, the PATS!!! As Icona Pop says… I Love It!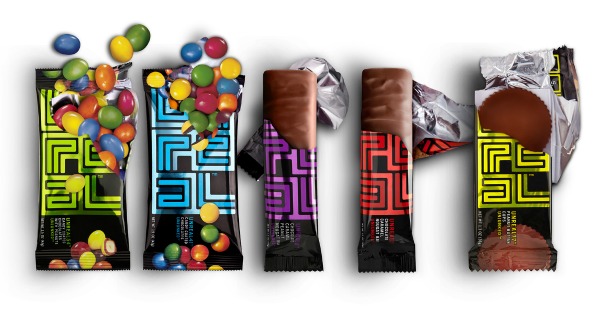 UNREAL's motto is Candy Unjunked. That's a pretty good summary of what the candy is. Candy that tastes amazing but has none of the artificial fake stuff that normal candy has. Here's a video that shows all about the candy- there are FAMOUS PEOPLE in the video!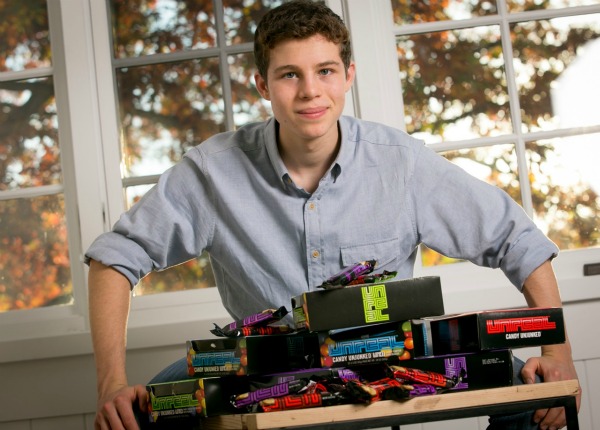 A 13 year-old started this company with his Dad! I totally want to meet him! He got the idea to start UNREAL when his Dad told him that candy was just a bunch of junk. So then he and his Dad figured out a way to make candy "unjunked" and founded the company together.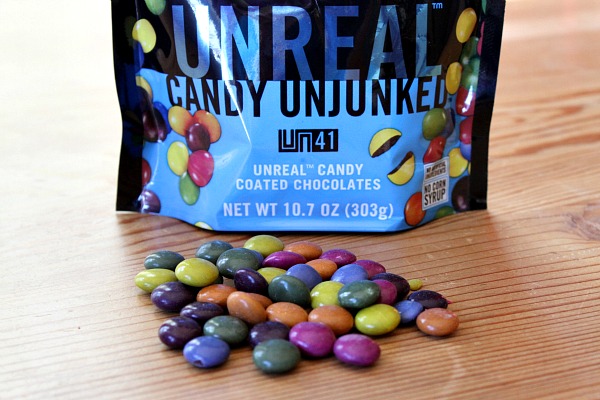 This candy still has the same amount of fat and calories as regular candy, but it doesn't have the bad preservative stuff.  Just like M&M's!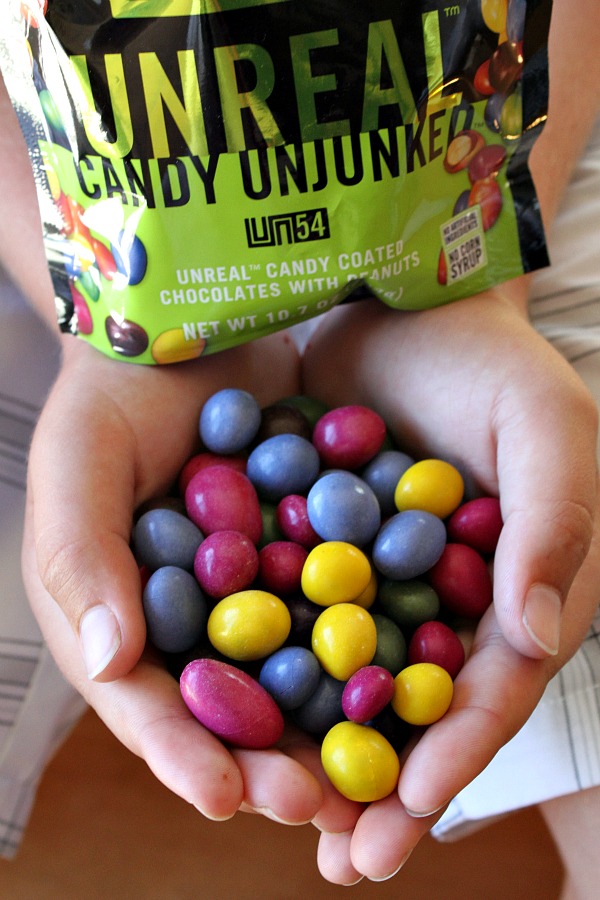 My Mom and I loved the Chocolate Coated Peanuts (just like Peanut M&Ms). My Mom couldn't stop eating these! She's addicted!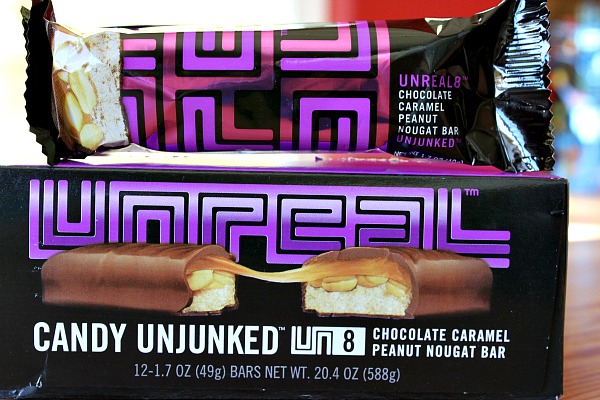 I have to admit that I like a good old Snicker's bar better than these Chocolate Carmel Peanut Nougat Bars. (but that's just my opinion) I've loved Snicker's too long to venture beyond the brand in similar bars. (But the UNREAL bar is still pretty good)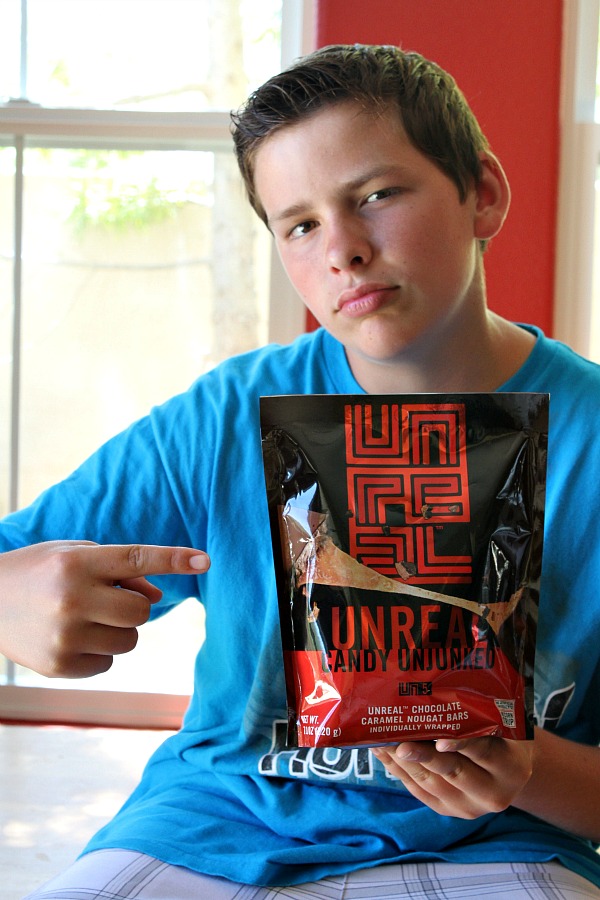 This is my favorite kind of UNREAL Candy. The Chocolate Caramel Nougat Bars taste even better than Milky Way bars. They are amazing.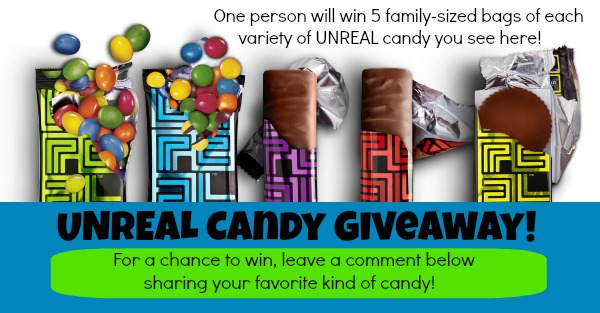 This post is a giveaway for a Family-Size bag of every candy in this post!  We didn't get to try the Peanut Butter Cups yet, so lucky you!  That's one yummy giveaway!
I totally want to meet Tom Brady! Oops. That just slipped in there. I totally want to meet Tom Brady!!! Whoops. That too.  I need a signed football from Tom Brady to add to my collection!  What are my chances??!
Anyways… this is a really good opportunity to get some really good candy for FREE! If I were you, I would create extra emails and false names to enter this contest more than once. (Don't actually do that! I was just kidding) Please leave ONE comment telling me what your favorite candy is to enter this giveaway.  You must have a USA mailing address to enter.  I'll announce the randomly selected winner here on Sunday, June 9th.  The randomly selected winner is commenter #257: Sharon F.- who said: I like a Hershey bar or Snickers when I "get the urge."  Congrats to Sharon!  I'll be contacting you by email so you can claim your cool prize!
And even a kid can give away free candy from a company supported by TOM BRADY!!!! Like Me!
Disclosure: I was given samples of the UNREAL candy to taste and review on my site. UNREAL Candy Co. is providing bags of candy for the giveaway. All opinions shared are totally my own.