Patriotic Jell-O
First off, I want to thank all you guys for leaving so many comments! It made me so happy to read all of those comments which were all cheering me on. One person said in a comment that I should identify the hand that you might see in some of my posts. Yes, sometimes my mom has her hand in the photo while I take the picture, but if you see a young 10 year old boy's hand in the picture, it's my hand!
Last summer, my mom made a special kind of Jell-O called Sea Glass Jell-O. This was the recipe that sparked me to do my Patriotic Jell-O. This Jell-O is a perfect recipe for summer barbecues and is fun to make with your kids.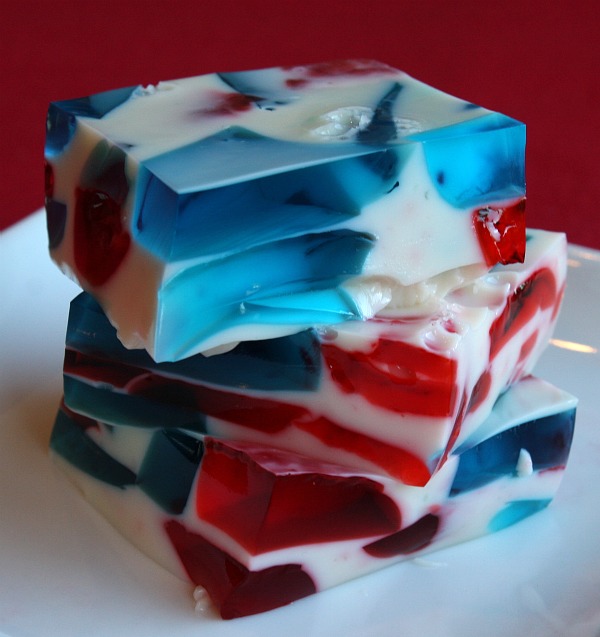 NO utensils required! Pick up a few and eat them with your hands!
Look! It's me in my fedora and my Princeton shirt showing you how to cut Jell-O.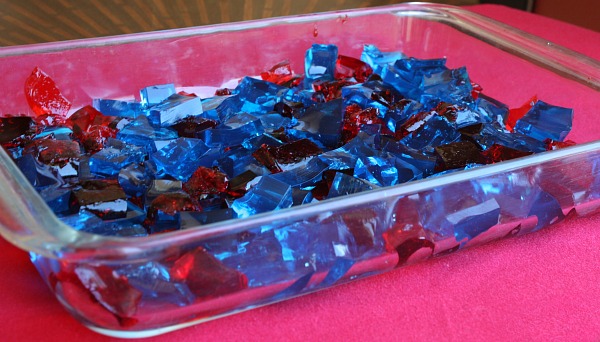 Cut the Jell-O into small pieces and scramble the cubes gently.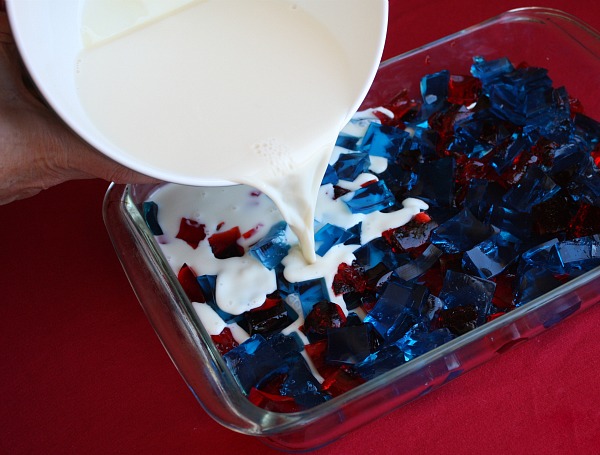 My mom's hand! Right now she's pouring a sweetened condensed milk gelatin mixture over the Jell-O cubes.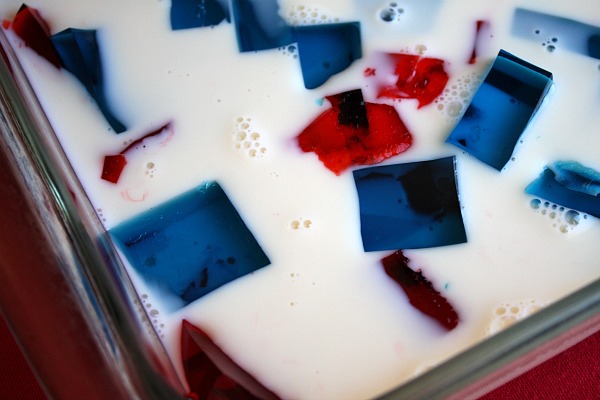 See how cool it looks?! Now it just goes in the fridge for a couple hours.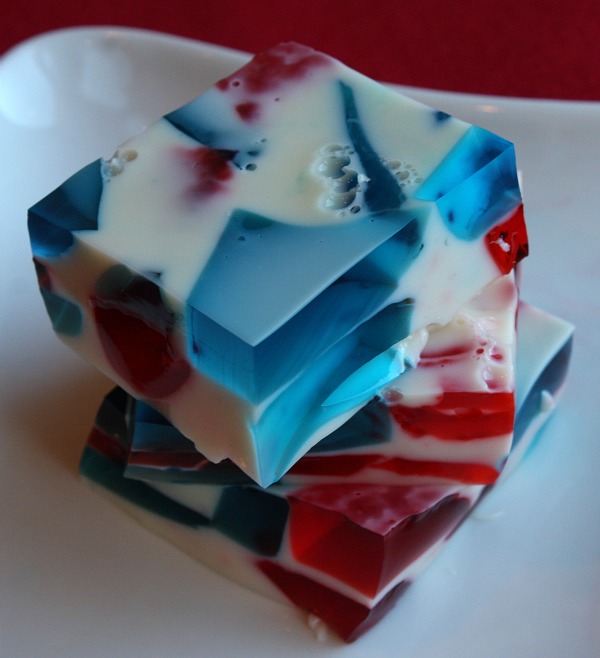 When it turns into jiggly Jell-O, it's ready to cut into squares (or rectangles).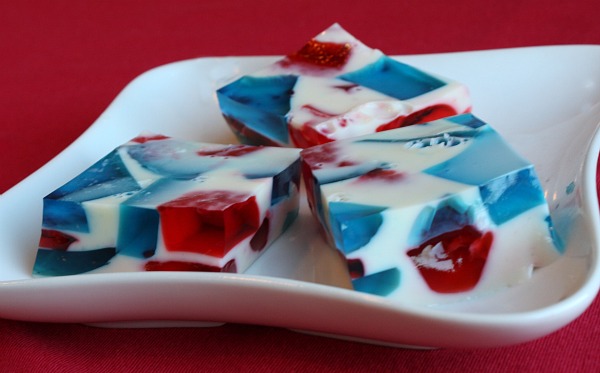 I think that all kids who like jiggly foods will LOVE this one because it's colorful and everybody likes Jell-O, except for my best friend but this weekend I'm going to get him to try it anyways (no matter how much he protests). Have a happy Memorial Day weekend and don't forget to make this very Patriotic Jell-O!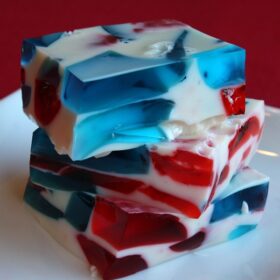 Patriotic Jello
This is a really good recipe for parties on Memorial Day weekend or Fourth of July. Plus, it shows some real spirit for old Uncle Sam!
In two separate rectangular pans (9x13-inch is fine), sprinkle each box of Jell-O gelatin. Add 2 cups of boiling water to each pan. Stir until the gelatin dissolves. Put in refrigerator for at least 3 hours, until the liquid turns into jiggly Jell-O.

Cut each flavor into small blocks. Carefully mix the blocks in a 9x13-inch pan.

In a different bowl, sprinkle 2 pouches of unflavored gelatin into ½ cup of cold water. When the gelatin blooms, add 1½ cups boiling water. Whisk it together until it dissolves. Add the can of sweetened condensed milk. Stir and cool.

Pour the milk mixture over the Jell-O blocks and stick it in the refrigerator for at least 3 hours (or overnight). Then cut into squares and serve.