4th of July is here and I made a simple, tasty recipe for it. I made Chocolate Covered Peanut Butter Pretzels
. I have loved peanut butter pretzels forever and I thought it might be a good idea to dip them in chocolate to make them taste even better! And let me tell you how they worked out!!!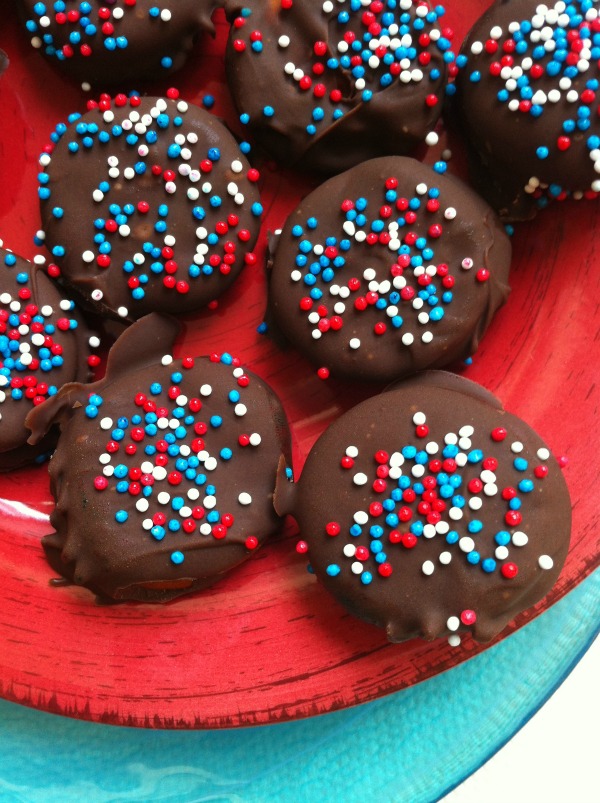 OMG. So yummy, so easy, so kid-friendly!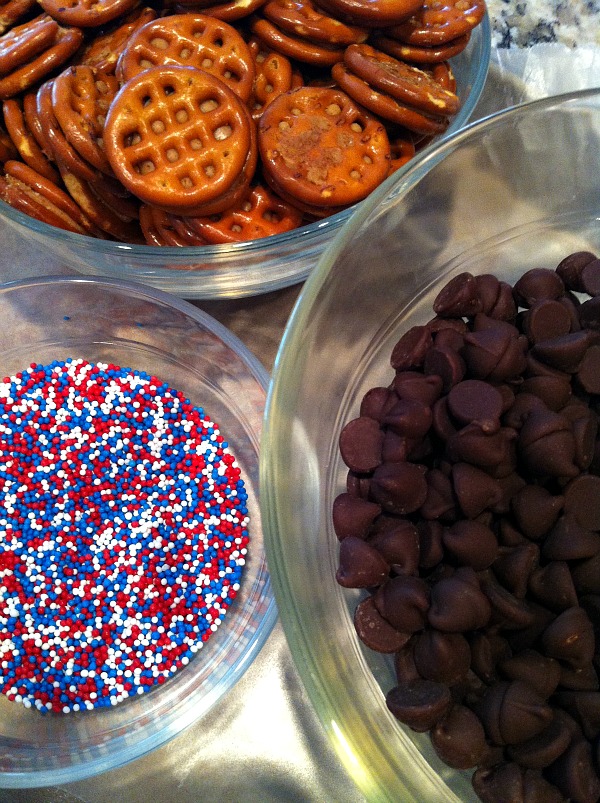 The three ingredients in this simple recipe are Snyders of Hanover Peanut Butter Pretzels (but you can use any brand or shape), melted milk chocolate chips, and festive sprinkles.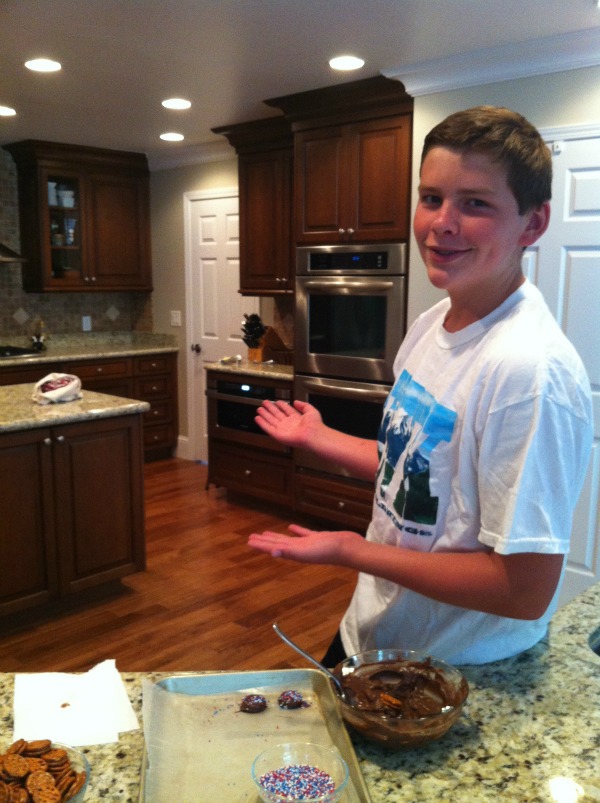 The kitchen at my new house is really cool. We have these awesome self-closing drawers. The only problem is that the fridge isn't big enough for two food bloggers. It's the Wild West chilldown! 🙂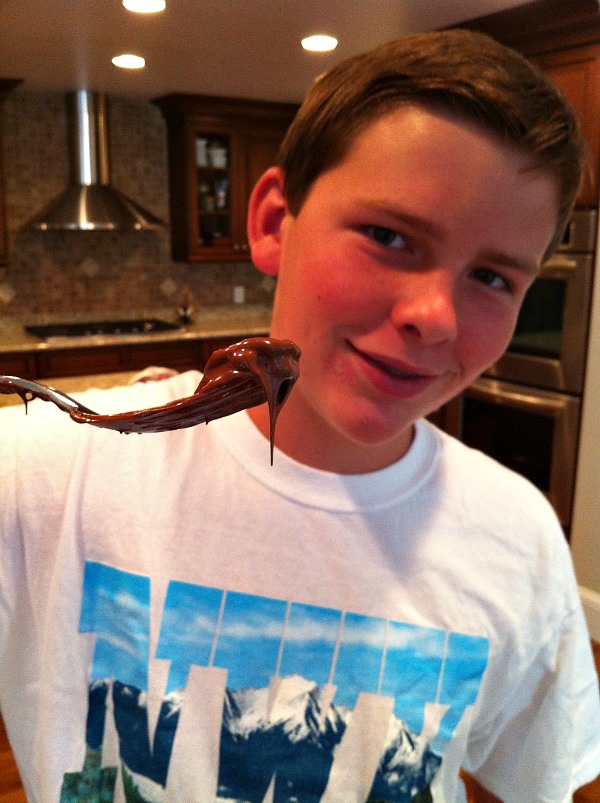 That is some gooooooood chocolate right there. All melted and smooth… yummy!!!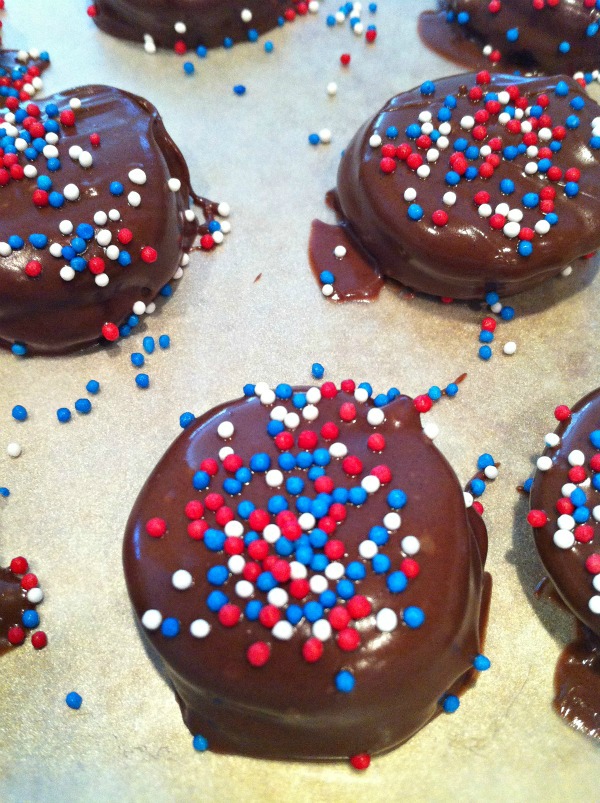 These Chocolate Covered Peanut Butter Pretzels are THE BEST when frozen or chilled. They are totally delicious! This is a great recipe for kids to make because it is so darn simple! Well, have a fabulous 4th of July everyone! (And stay tuned for pictures of my new neighborhood next week!)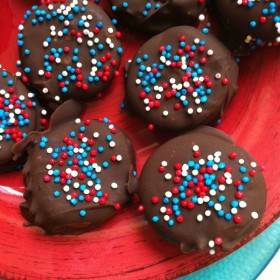 Chocolate Covered Peanut Butter Pretzels
EASY dessert recipe... good for 4th of July or any day!
Ingredients
15

peanut butter pretzels

(maybe a few more)

1

bag

chocolate chips

1

teaspoon

shortening

festive sprinkles
Instructions
Melt chocolate chips and shortening in a glass bowl in the microwave (or in a pan over low heat), just until melted and smooth when stirred.

Dip pretzels into the melted chocolate with a fork, shake off the excess chocolate and place on waxed paper. Sprinkle with sprinkles.

Let sit at room temperature (or in the fridge) until the chocolate is completely set.