Shamrock Shake is a minty milkshake made popular by McDonald's. It makes an appearance every year as St. Patrick's Day approaches. We made it more delicious with added chocolate syrup.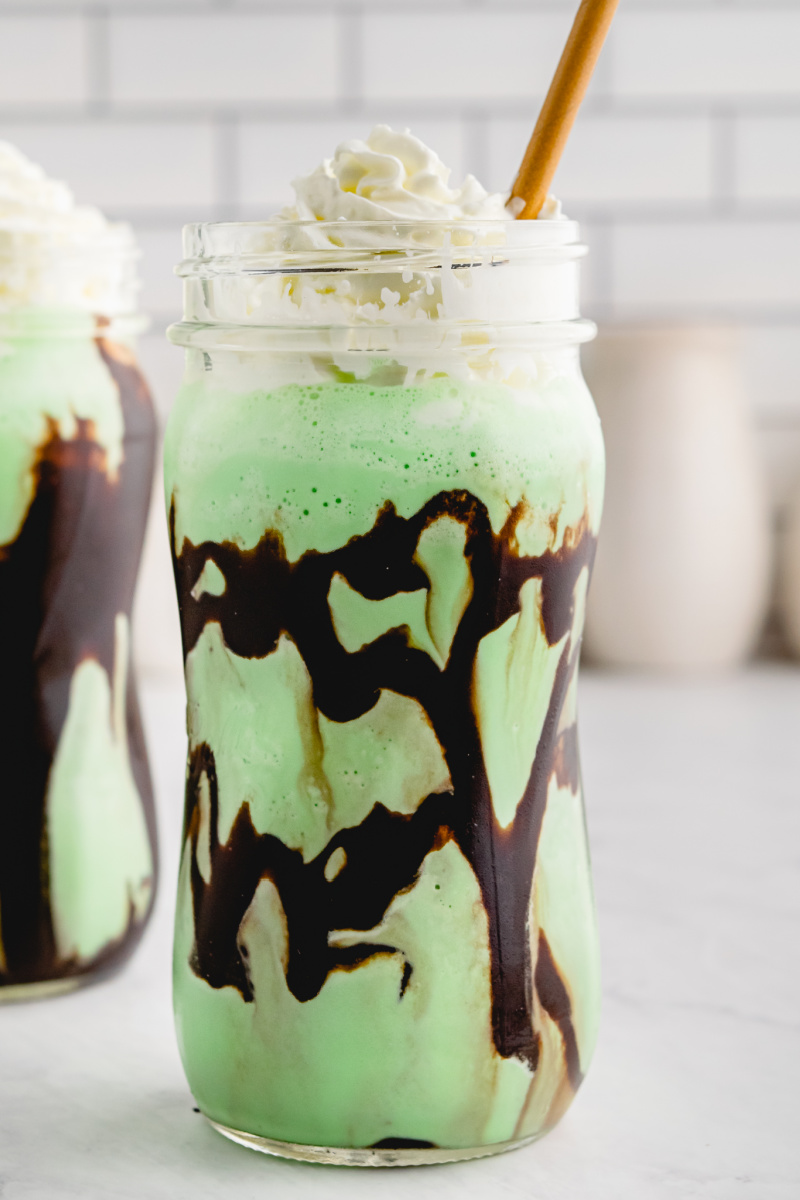 This recipe is a re-post from my son Brooks (RecipeBoy) from 2012– when he was just 10 years old. He started this blog in 2011, so this was one of the first recipes he made in the first year of writing RecipeBoy.com. I updated a few of the photos, and will leave most of his original text following here…
The Shamrock Shake:
St. Patty's Day is coming soon on March 17th, so I'm sharing a popular McDonald's menu item, a Shamrock Shake. You will want to make one of these! My dad you used to drink Shamrock Shakes when he was a kid and that was like centuries ago. And, oddly enough, they still make Shamrock Shakes today!