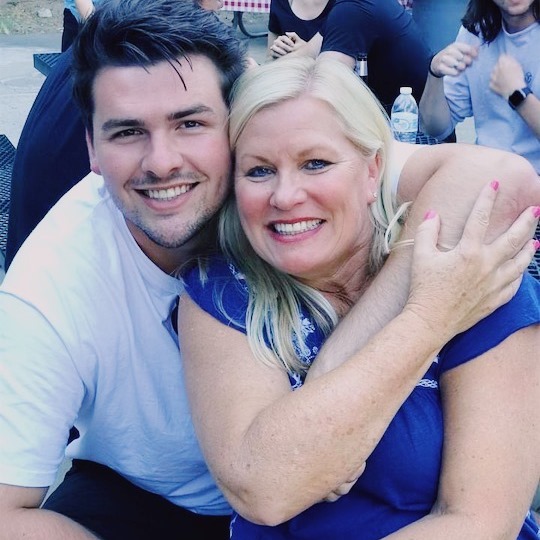 Hi! My name is Brooks and I'm 20. I'm a junior at SMU in Dallas, studying business at Cox School of Business. And this is my Mom- the inspiration for my blog.
Welcome to this RecipeBoy food blog that my parents gifted me for my 10th birthday in 2011! For the last 15 years, I have been watching my mom (RecipeGirl) make all kinds of gourmet treats in our kitchen. I've made many excellent things as well, and I've learned a lot from her. I've won a few ribbons in local food contests, I've collaborated with some major food brands and I was hired along with my Mom to be a spokesperson for McCormick Spice Company's Generation Fresh. For that project, we developed healthy recipes and appeared on camera in recipe videos too. I wrote this blog for the first 8 years of its existence, and now that I'm in college– my Mom (RecipeGirl) has partially taken it over to keep it going when I'm not able to keep it up. I do make a few guest appearances during the year as I have time to contribute.
Enjoy!
P.S. f.y.i The majority of the revenue that this food blog makes from advertising and projects goes directly into my college account. I appreciate your support!