These Raspberry Shortbread Bars are completely delicious and totally addicting. You won't be able to stop eating them!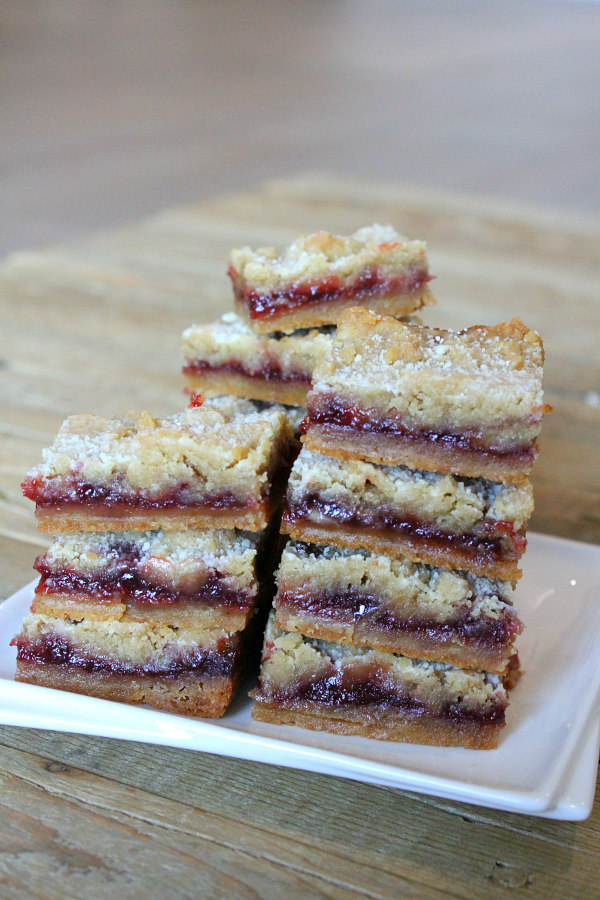 Hi, it's RecipeGirl here (Brooks' Mom). Brooks is in his first year of college at Southern Methodist University in Dallas, and since he's busy with all of that… I'm going to share recipes on his blog until he's home on Christmas break. Then he'll have time to pop in and share a recipe and share about his experience in college. In the meantime, I'll share some updates and photos once in a while, and give you some great recipes to try!
I made these Raspberry Shortbread Bars for a couple of parties we had this summer. The recipe makes 30 small bars, so I served half of the recipe at one party, and I froze the other half of the recipe to be served at the next party. It worked perfectly, and they were a big hit at both parties!