Jerk Turkey Burgers with Mango Slaw
You may be amazed to hear this, but it is true. I cooked this meal with no mom supervision! When I made these Jerk Turkey Burgers with Mango Slaw, my mom was in Louisiana learning about Tabasco Sauce. All I could do was hope not to ruin her kitchen while she was gone. Spectacularly though, I didn't need her tips/advice for this recipe because it turned out PERFECT.
The Jobs:
I have to give my dad credit for being the ingredient-fetcher. He sped things up a lot for me. My visiting grandparents were taking care of me that week, so I appointed them the official taste-testers of the Lange kitchen for that night. And of course I was the chef. It felt like a restaurant where everyone has a job!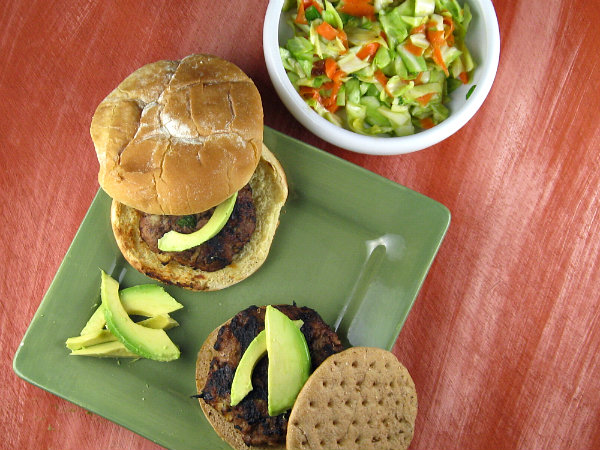 Avocados make everything better (if you're an avocado fan), so why not load burgers up with them? (Trust me. You should do it!)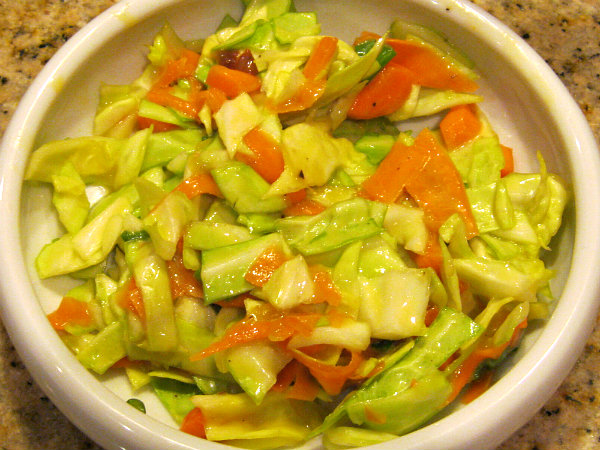 OMG!!! Mango chutney on cole slaw. It's amazing. Normally I don't like coleslaw, but this superb mango edition changed my mind.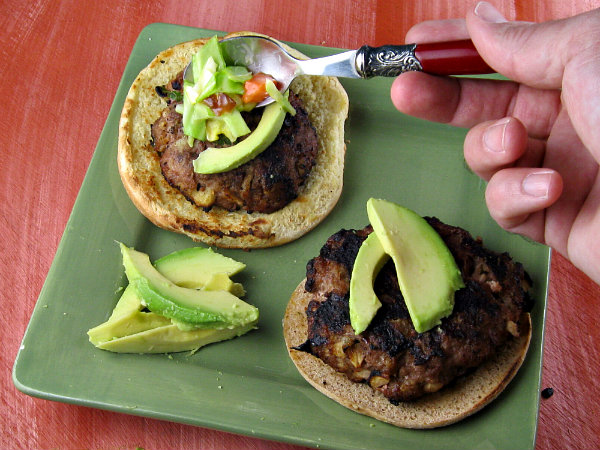 The Results:
These burgers were fantastic! The mango slaw added a sweet flavor to the burgers that made them superb. In fact, my Grandad and Dad commented that the mango slaw was  the best they'd ever had.  We'd totally make this recipe for dinner again.
And even a kid can make dinner all by himself when his Mom is out of town… Like Me!
Jerk Turkey Burgers with Mango Slaw
A pretty awesome burger recipe with an incredible mango slaw to go with it.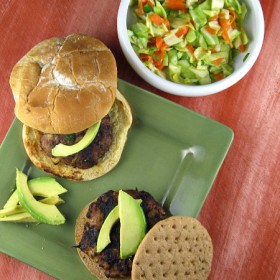 Ingredients:
1 pound ground turkey
1 tablespoon jerk seasoning, plus more for sprinkling
1 small green apple, peeled and grated
1/2 cup finely chopped green onions, divided
1/4 cup panko (Japanese breadcrumbs)
Kosher salt and freshly ground pepper
1/4 cup mayonnaise, plus more for brushing
1/4 cup mango chutney, roughly chopped
3 cups shredded green cabbage
1 carrot, shredded
Canola or vegetable oil, for the grill
4 hamburger buns
1 large avocado, sliced
Directions:
1. Preheat a grill or grill pan to medium high. Mix the turkey, jerk seasoning, apple, 1/4 cup green onions and the panko in a bowl; season with salt and pepper. Form into four 1-inch-thick patties and make a small indentation in the middle of each with your thumb to prevent it from puffing up on the grill. Refrigerate.
2. Whisk the mayonnaise and chutney together in a large bowl. Add the cabbage, carrot and the remaining 1/4 cup green onions, season with salt and pepper and toss to coat.
3. Brush the grill with oil or spray with nonstick grilling spray. Grill the turkey patties until browned and cooked through, 4 to 5 minutes per side.
4. Brush the cut sides of the buns with mayonnaise and sprinkle with jerk seasoning; toast on the grill, about 30 seconds. Serve the burgers on the buns and topped with slaw and sliced avocado.