Hawaiian Burgers
This post may contain affiliate links.


Last week I had the privilege of going to Hawaii with my family for spring break. So I figured, why not make Hawaiian Burgers?! I had never eaten them before, which was interesting because they turned out to be so good!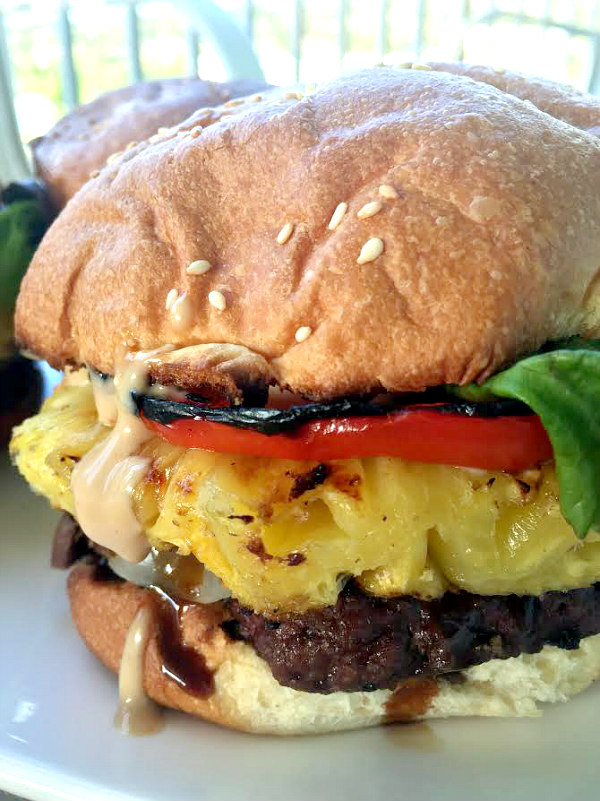 These burgers make your mouth water just by looking at them! Such a tall and tasty burger.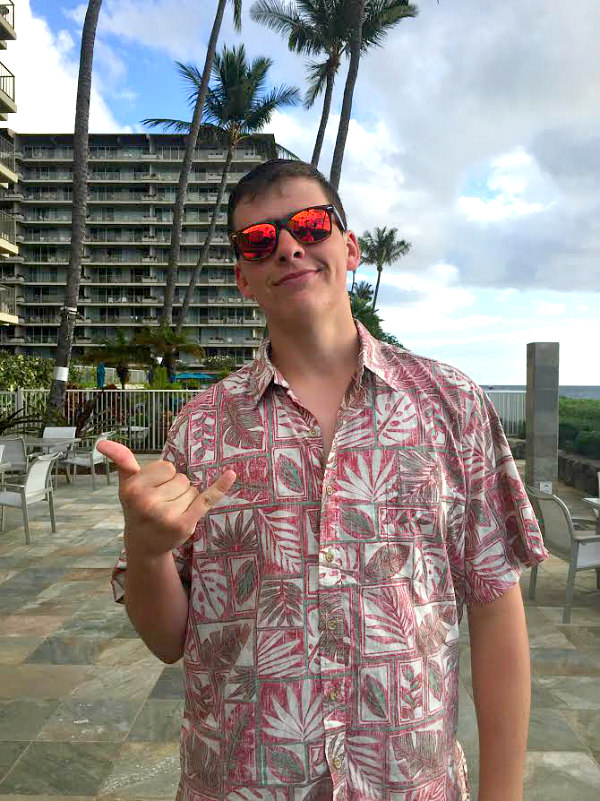 Hang Loose dude! 🙂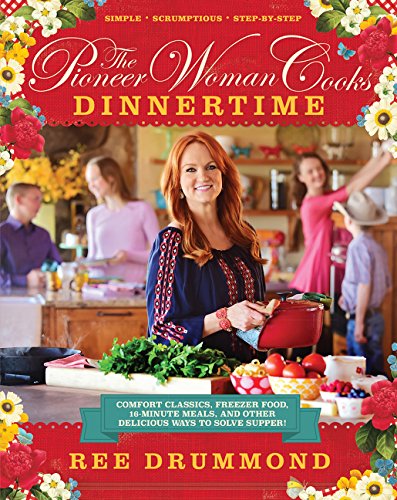 I found this recipe from Ree, The Pioneer Woman, in her new cookbook:  The Pioneer Woman Cooks- Dinnertime. It has tons of great recipes for you and your entire family.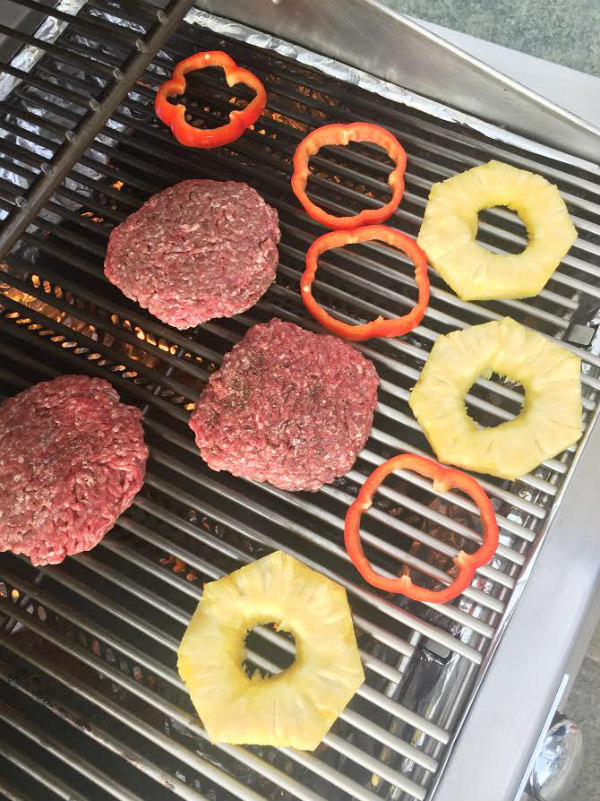 Grilled pineapple is certainly one of the most important parts of this recipe. And since we were in Hawaii, I was able to use the freshest pineapple ever!!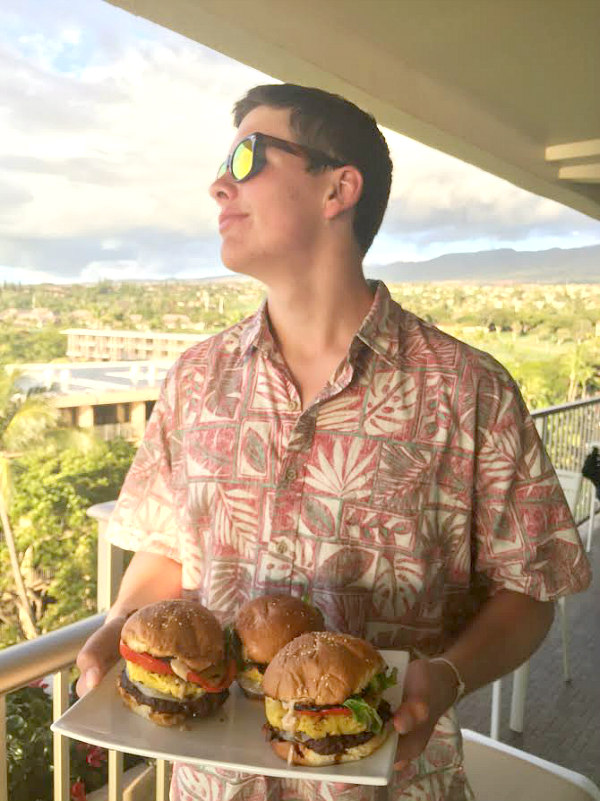 These Hawaiian Burgers are huge! One burger is easily enough to fill you up. They are easy to make and extremely tasty- a very good combination.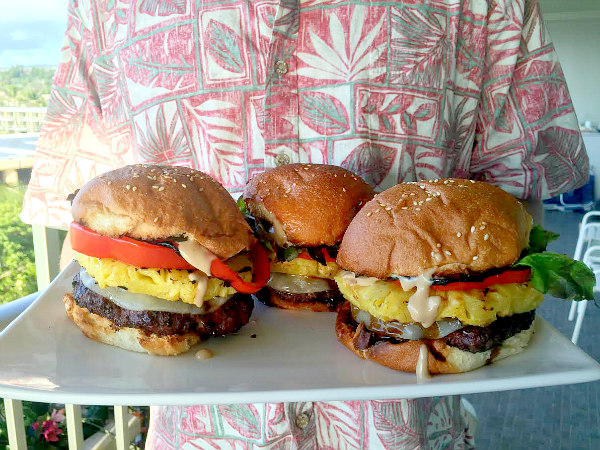 The anatomy of a Hawaiian Burger: bun, teriyaki mayonnaise, lettuce, bell pepper, pineapple, cheese, meat, bun. Could that get any better?!
My family and I loved this recipe. It was fantastic! This recipe is especially great to make on vacation (and a must-make while in Hawaii). And here's one tip for the burgers- don't go light on the teriyaki mayonnaise. Put a good amount on each burger. It is so delicious!!!
Hawaiian Burgers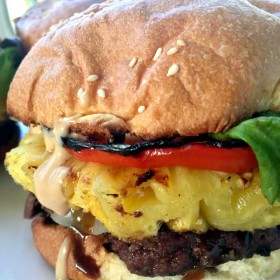 Ingredients:
Sauce:
1/2 cup mayonnaise
2 tablespoons teriyaki sauce
1 tablespoon honey
1/4 teaspoon cayenne pepper
Burgers:
8 canned pineapple rings (I used fresh pineapple)
1 large red bell pepper, seeded and cut into rings
1 1/2 pounds ground beef
kosher salt and freshly ground black pepper, to taste
teriyaki sauce, as needed
4 slices provolone cheese
2 tablespoons butter
4 onion rolls
green lettuce leaves
Directions:
Prepare the sauce:  In a small bowl, whisk together the mayonnaise, teriyaki sauce, honey and cayenne.
Prepare the burgers:  on a grill pan (or outdoor grill), quickly grill the pineapple and bell pepper rings until they have great marks on both sides.  Remove and set aside.  Season the ground beef with salt and pepper and form into 4 patties.  Cook them on the grill pan (or grill) for 4 to 5 minutes on the first side, then flip them over, add a splash of teriyaki on each one, and place a slice of provolone on each patty and let it melt while the burger cooks through- 4 minutes or so more, until no longer pink in the middle.
Butter the buns and grill until golden.  Spoon a little bit of the sauce onto the cut side of the buns and allow it to slightly soak into the bread.
Place the patties on the bottom buns and top each one with two pineapple slices, the bell pepper ring and lettuce.  Put the bun on top, mash it all together and serve with dishes of extra sauce for dipping.
SOURCE:  RecipeBoy.com (shared from Ree Drummond's new book:  The Pioneer Woman Cooks: Dinnertime)