This week I made some scary good Peanut Butter Cup Fudge!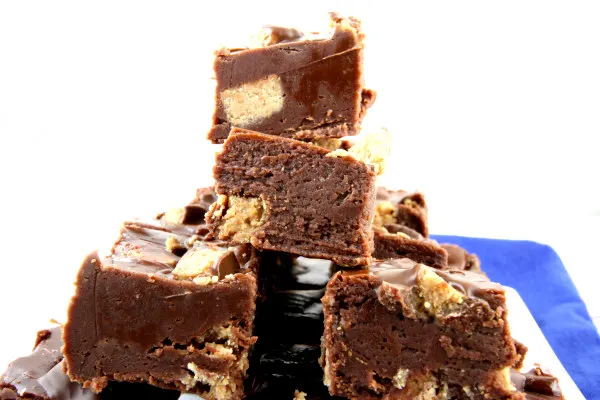 It's almost Halloween! Time to roam around the neighborhoods and pick up some free candy. My parents tell me I am too old to trick-or-treat, but who would turn down free candy? I am so tall that people will start thinking I am a parent in a costume… I guess I'll have to walk around with a short friend and act like one.
One of the biggest problems after Halloween is what to do with all of your candy. There are many options, such as giving it to the homeless, eating it (also called gaining 20 pounds), and baking with it.. As you can see, I prefer the last one (even though I still snack on the leftover candy for a while longer). This recipe is perfect for leftover Peanut Butter Cups! You just chop them up and throw them in the mixture. And yes, it is that easy.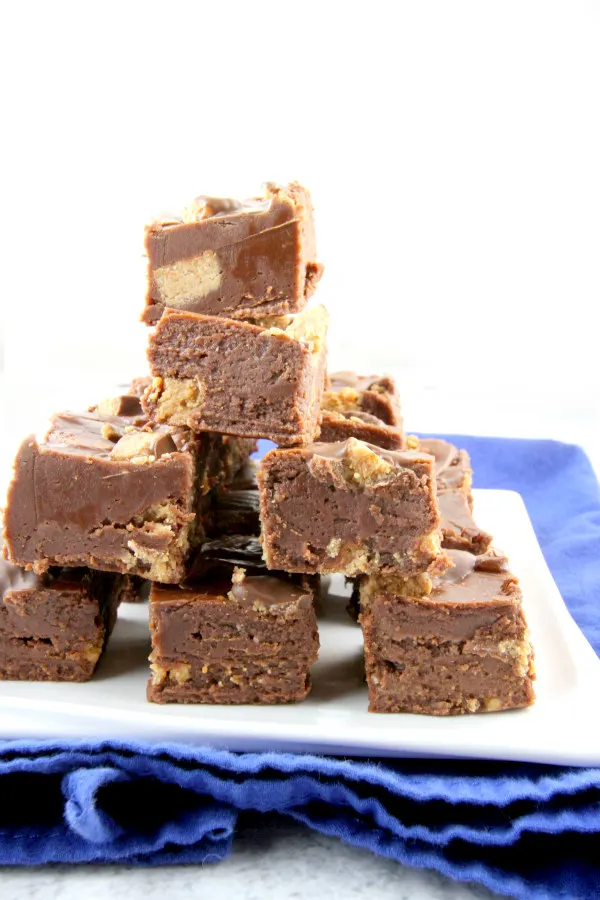 My family recently found out that one of my mom's close blogging friends passed away. Joan from ChocolateChocolateAndMore.com died suddenly of a heart attack last week. Joan was always nice enough to share recipes from my blog on her Facebook page. Wish I could have met her!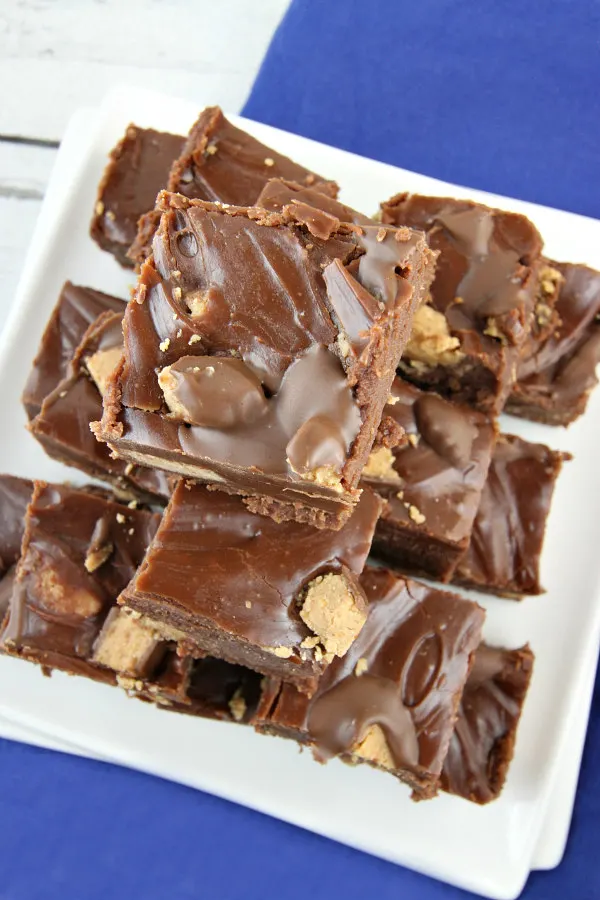 Today, October 28th, is National Chocolate Day. A bunch of fellow food bloggers are spending the day remembering Joan- who loved chocolate.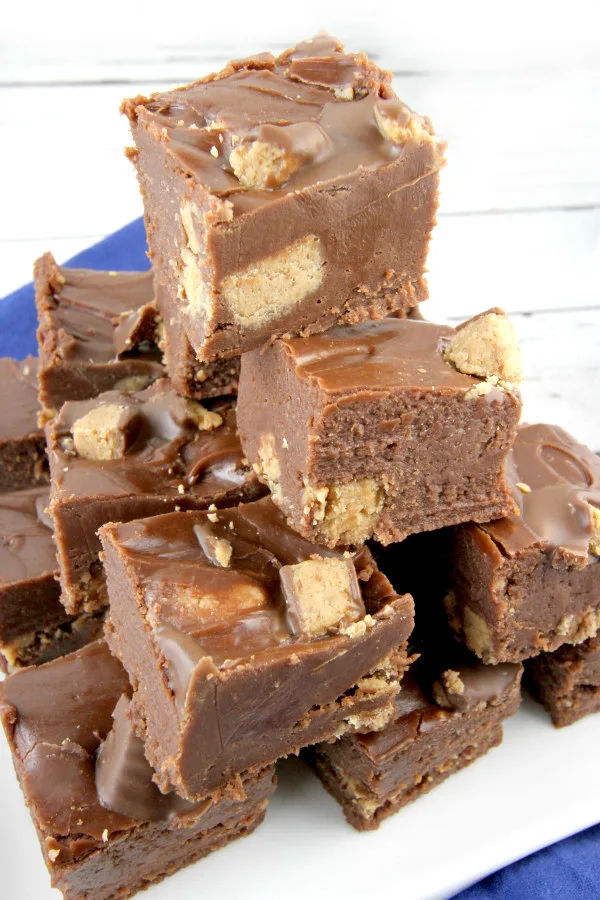 This treat tastes like it is fresh out of a fudge shop. It's very creamy, and the Peanut Butter Cups add a nice surprise to the classic fudge. This recipe is pretty easy to make, even though most fudge requires tons of attention and precise execution of each step. When you don't know what to do with your leftover Peanut Butter Cups from Halloween, definitely consider making this Peanut Butter Cup Fudge. You won't regret it.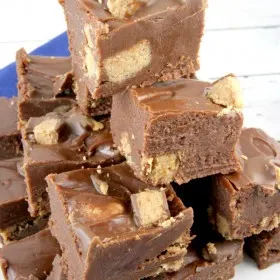 Peanut Butter Cup Fudge
Oh man, this fudge is really delicious!
Ingredients
1½

cups

granulated white sugar

one

5 ounce can

evaporated milk

(⅔ cup)

½

cup (1 stick)

butter or ½ cup peanut butter

2

cups

mini marshmallows

1

cup

semi-sweet chocolate pieces

½

teaspoon

vanilla extract

12

regular sized

peanut butter cups,

chopped (reserve a few to sprinkle on top)- or 1 1/2 cups chopped smaller size
Instructions
Line an 8x8 inch pan with foil up over the sides and rub the foil with butter. Butter the sides of a 2 quart saucepan too..

Add the sugar, milk and butter to the pan. Stir with a whisk; heat and stir over medium high heat until the mixture boils. Reduce the heat to medium-low and continue to stir and heat for 6 minutes.

Remove the pan from heat, add the marshmallows, chocolate and vanilla. Stir until melted, then stir vigorously for one solid minute. Gently and quickly stir in the chopped peanut butter cups. Scrape the fudge batter into the prepared pan. Sprinkle extra peanut butter cups on top. Let cool for about 20 minutes then use a knife to pre-cut the fudge pieces. Place the fudge in the refrigerator for a few hours, then remove the foil from the pan and peel off. Cut the fudge again on the scored lines and it should be easy to cut and separate. Store, covered, in the refrigerator for up to one month.
Nutrition
Serving:
1
serving
Calories:
152
kcal
Carbohydrates:
20
g
Protein:
2
g
Fat:
8
g
Saturated Fat:
4
g
Polyunsaturated Fat:
1
g
Monounsaturated Fat:
3
g
Trans Fat:
0.1
g
Cholesterol:
10
mg
Sodium:
60
mg
Potassium:
74
mg
Fiber:
1
g
Sugar:
17
g
Vitamin A:
110
IU
Vitamin C:
0.1
mg
Calcium:
22
mg
Iron:
0.5
mg