Healthy Banana Blueberry Muffins
This post may contain affiliate links.


Happy New Year everyone! Since I recently made a New Year's Resolution to eat healthy and run a lot, I made a healthy muffin recipe. My Mom and I created Healthy Banana Blueberry Muffins. These muffins were SO easy to make. I went on a run while the muffins were baking. The smell when I entered my house was amazing! How can something so yummy and easy be healthy?! I honestly have no idea!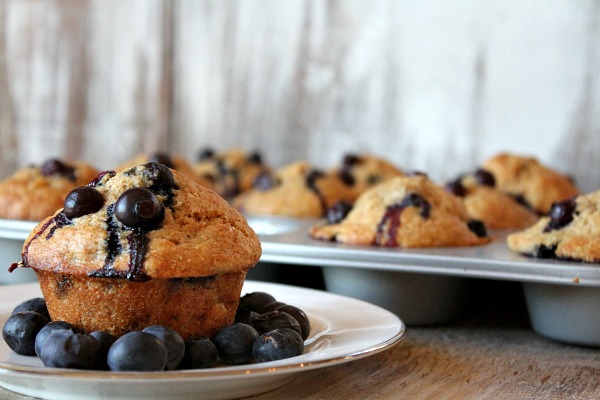 I used fresh fruit in this recipe. I think that fresh ingredients always make a recipe taste better. Just look at how delicious those muffins look with the blueberry juice oozing out everywhere! My mouth waters just looking at them.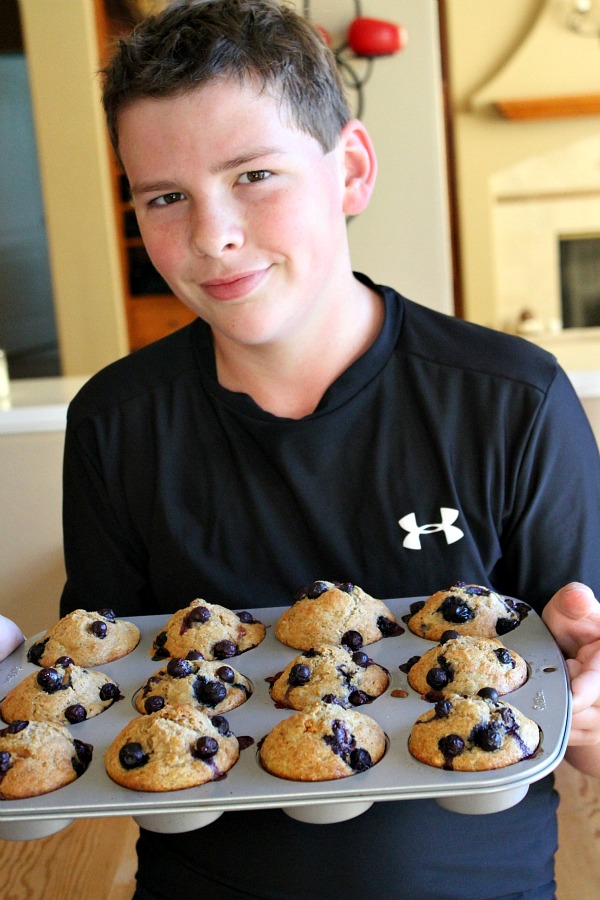 Do you happen to know what is better than one muffin? Well, since you probably don't know, I'll tell you. 12 muffins is better than one muffin! I had extra batter, so I made a few mini muffins too. Bite-sized muffins are AWESOME!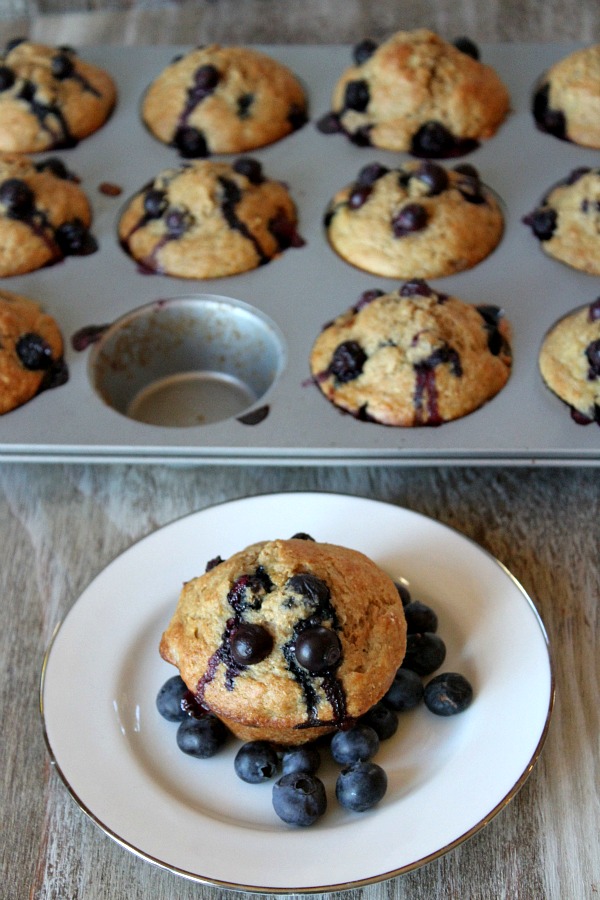 A lot of people are making healthy resolutions in 2013, so this is the perfect recipe for you. You don't always need to eat salad and egg whites. And for those hardcore people on cleanses, eat these muffins AFTER your cleanse. I know many people want to eat one of these instead of drinking Green Juice, but you can't cheat on a cleanse. These muffins are perfect for healthy eaters. YUM YUM. 🙂
Healthy Banana Blueberry Muffins
Awesome, healthy muffin to have around for breakfast!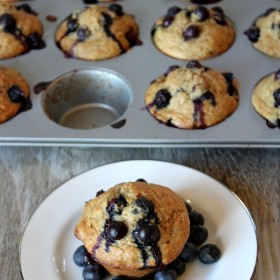 Ingredients:
3/4 cup low fat buttermilk (I used nonfat milk + 2 teaspoons lemon juice)
3/4 cup packed light brown sugar
1/4 cup unsweetened applesauce
2 large eggs
1 cup mashed ripe bananas (about 3 medium)
1 1/4 cups white whole wheat flour
1 cup all-purpose flour
1 1/2 teaspoons baking powder
3/4 teaspoon ground cinnamon
1/2 teaspoon baking soda
1/2 teaspoon salt
1/4 teaspoon ground nutmeg
1 1/4 cups blueberries (I used fresh)
Directions:
Preheat the oven to 400 degrees F. Spray a 12-cup muffin tin with nonstick spray. You'll have some extra batter though, so you can spray a second pan (3 or 4 cups) with nonstick spray, or make a few mini muffins instead.
In a medium bowl, whisk together the buttermilk, sugar, applesauce, eggs and bananas. In a separate medium bowl, whisk together the flours, baking powder, cinnamon, baking soda, salt and nutmeg. Add the dry ingredients to the wet ingredients and carefully stir with a rubber spatula until all is just about combined. Carefully stir in 1 cup blueberries.
Use an ice cream scoop or 1/3 cup measuring cup to portion the batter into the muffin cups. Sprinkle the tops of the batter with the remaining blueberries.
Bake until a toothpick inserted in the center comes out clean- 20 to 25 minutes. Cool for a bit, and then eat! These freeze well too.