Do you like chicken? Unless you're a vegan or vegetarian, of course you do! I decided to recreate a Philadelphia-favorite, but with chicken replacing the beef. I present the Chicken Cheese Steak Sandwich!
There is a short video showing you how to make this recipe near the middle of this post.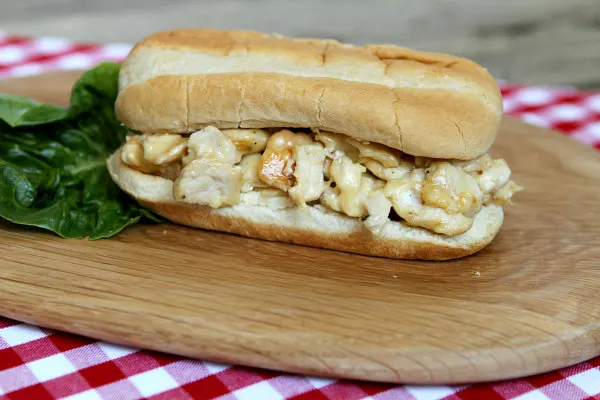 Chicken Cheese Steak is simple. A good roll, a heaping pile of chicken, and melted cheeses. Then you can add pretty much anything else… onions, peppers, mushrooms (not for me)…you name it!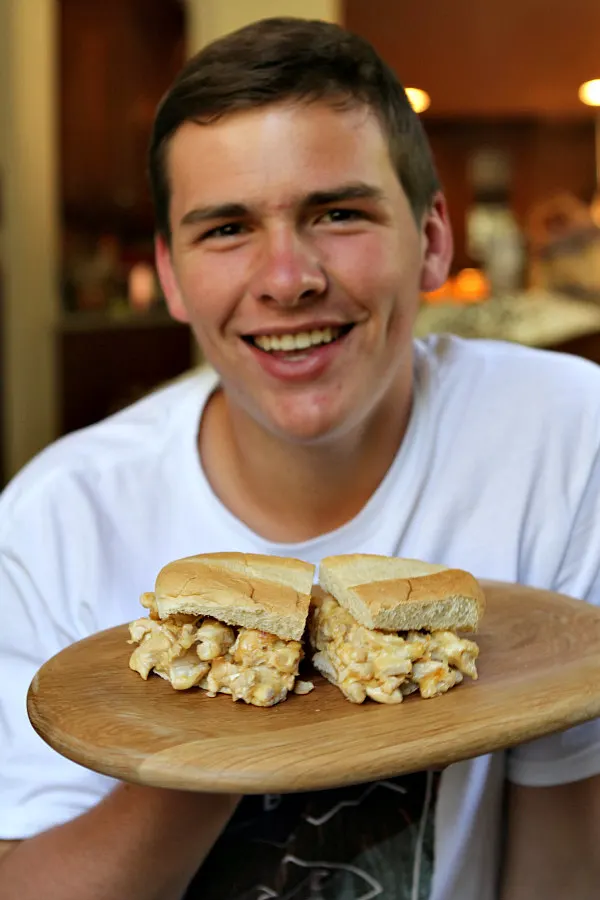 I probably scarfed down three of these after I made them! Chicken paired with melted American cheese is awesome. Make sure to include a lot of cheese, though!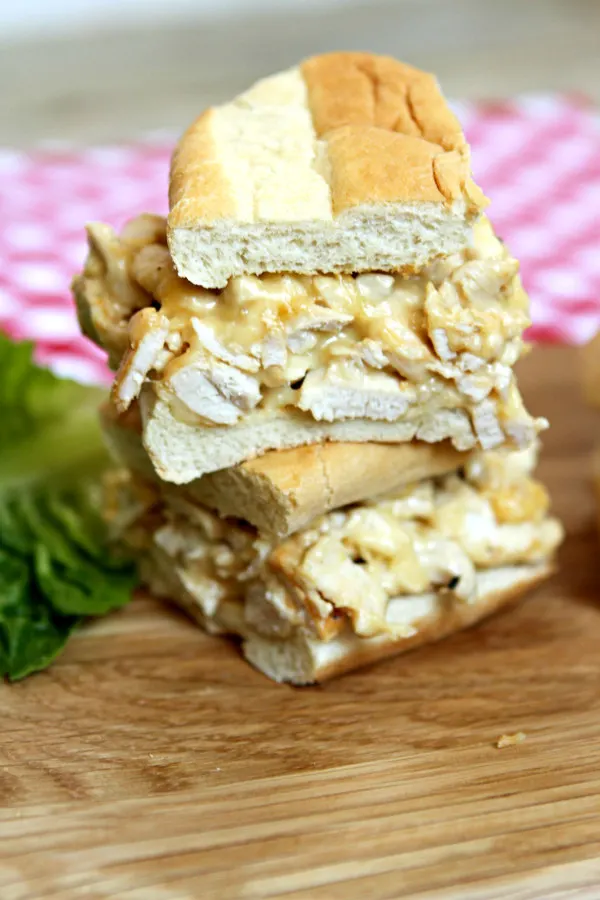 This week my family will be driving to Gettysburg, PA from Baltimore, MD. On the way, we'll be passing the home of the Philly Cheese Steak! I might have to convince my parents to stop at Pat's in the city!!
Chicken Cheese Steak Sandwiches are a great twist on the classic Philly Cheese Steaks that everyone knows and loves. Chicken is also an epic alternative to beef for those who do not eat red meat! I'd advise throwing on a chef's hat and jumping in the kitchen to make these sandwiches ASAP. They don't take long to make and the flavor is unbelievable! Be sure to eat the sandwiches when they are hot! 🙂 Enjoy.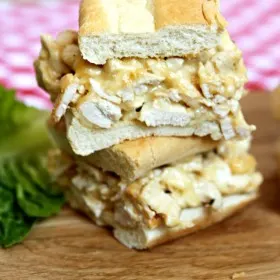 Chicken Cheese Steak Sandwiches
Like a Philly Cheese Steak Sandwich, but with chicken!
Ingredients
2

pounds

chicken breast

four

8-inch

soft Italian sub rolls

2

tablespoons

vegetable or canola oil

½

teaspoon

salt

⅛

teaspoon

pepper

¼

cup

grated Parmesan cheese

8

slices (8-ounces)

white American cheese
Instructions
Place the chicken on a large plate and freeze until slightly firm, about 1 hour. Using a sharp knife, shave the frozen chicken as thinly as possible against the grain. Mound the meat on a cutting board and chop coarsely with your knife, 10 to 20 times.

Adjust the oven rack to the middle position and heat oven to 400 degrees. Split rolls open, spread on baking sheet, and toast until lightly browned, 5 to 10 minutes.

Heat 1 tablespoon oil in 12-inch nonstick skillet over high heat until just smoking. Add half of the chicken in an even layer and cook, without stirring, until well-browned, 4 to 5 minutes. Stir and continue to cook until the chicken is no longer pink, 1 to 2 minutes; transfer the meat to a colander to drain. Wipe out the skillet with paper towels and repeat with the remaining 1 tablespoon oil and chopped chicken.

Return the now-empty skillet to medium heat. Drain the excess moisture from the chicken, return the chicken to the skillet, and add ½ teaspoon salt and ⅛ teaspoon pepper. Cook, stirring constantly, until chicken is warmed through, 1 to 2 minutes.

Reduce heat to low, sprinkle with Parmesan, and lay American cheese over the top. Let cheeses melt, about 2 minutes. Fold the melted cheese into the chicken thoroughly. Divide the mixture evenly among the toasted rolls and serve.
Here are a few more "Philly" themed recipes you might enjoy: