This week I decided to take a break from healthy eating. I made Homemade Butterfingers.
I've included a short how-to video so you can see how simple it is to make these homemade butterfingers. Watch the video, then scroll to the very bottom of this post and print out the recipe so you can make these at home.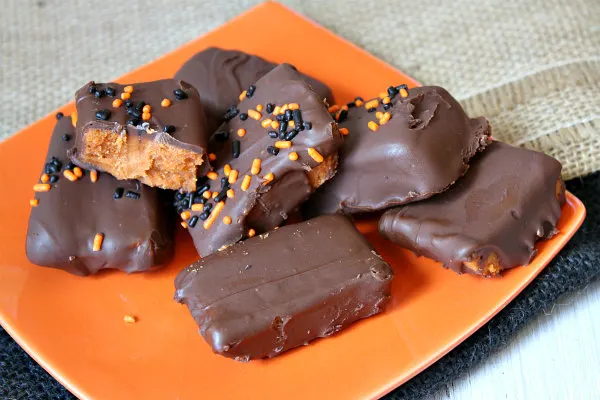 On November 1, I'm getting braces. I have gotten all kinds of different feedback on how they feel, so I'm not sure what to expect. I'm glad that the braces are getting put on after Halloween so that I can have one last night of candy-eating.
This year for Halloween I think I'm going to be a guy wearing all black with a paper bag over his head. I may or may not buy an air-horn to scare people with. My Dad is probably going to crank up some scary music on our outdoor speakers. What are you going to be for Halloween?
Candy Corn! I can't even remember the last time I saw candy corn- only in the fall. Just in case you're wondering… I have green and purple hair for a reason. It was crazy hair day at my school and I love to mess up my hair.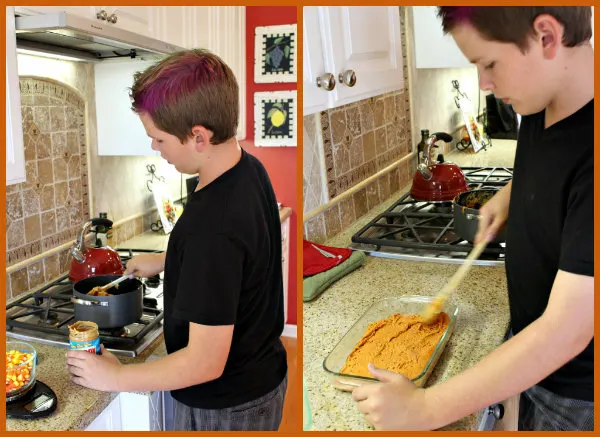 This recipe is really easy. You have to melt the Candy Corn and the Peanut Butter together. Then you scoop the mixture into a pan and let it harden, then cut it into bars. Finally you have to…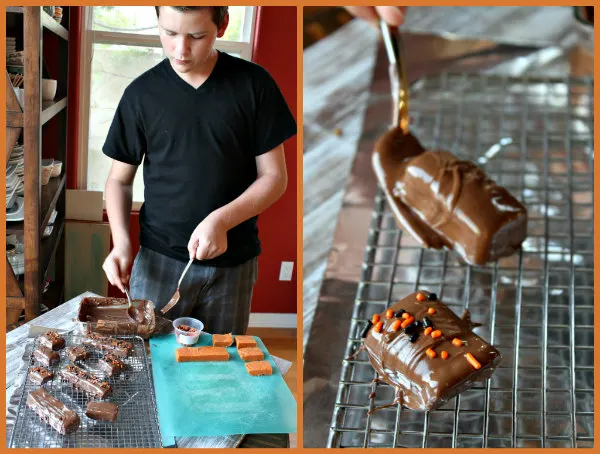 … dip it in chocolate! I made a few big bars as well as fun-sized ones.
Yum Yum Yum! These Butterfingers taste way better than the ones in the store.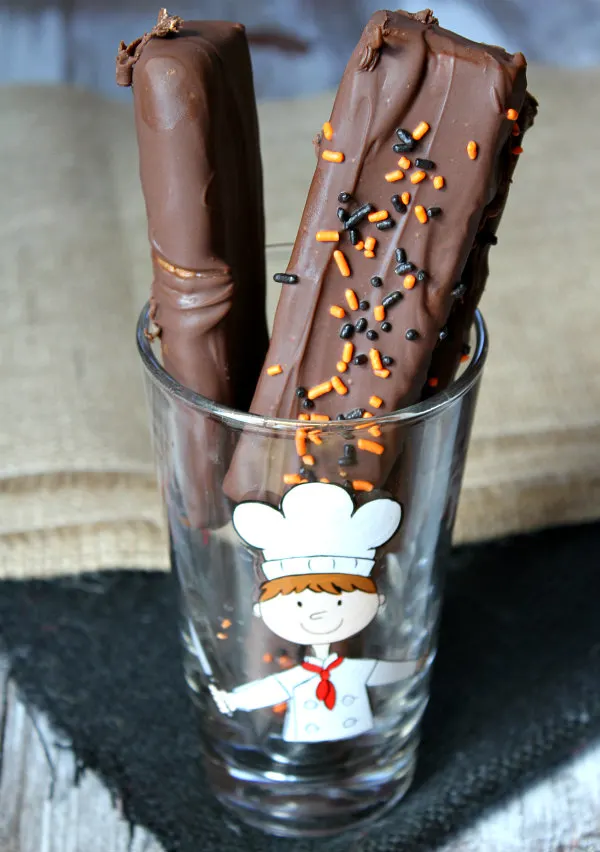 So far I haven't been able to try a big bar. I wish I could pack one in my lunch to take to school with me, but it would melt into a big brown glob.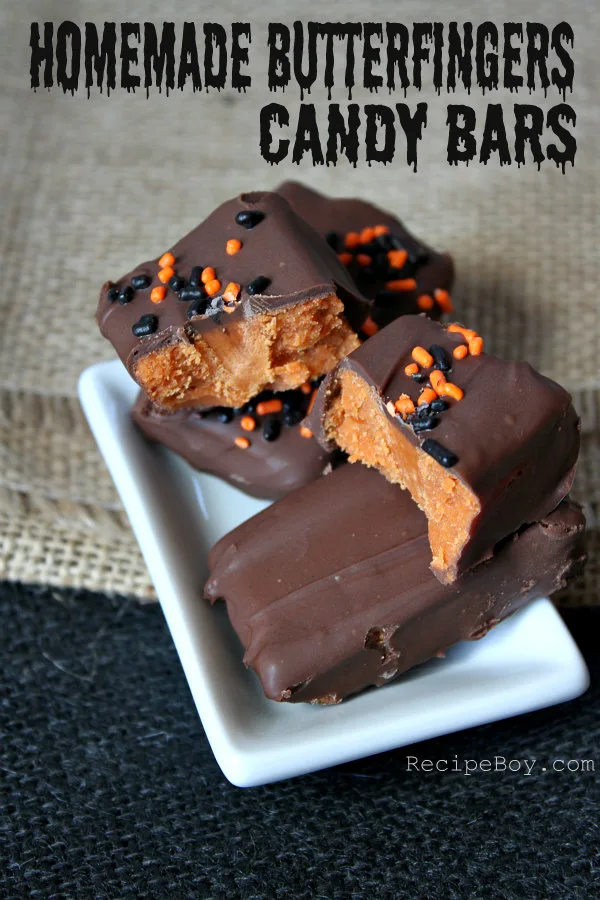 I love these homemade Butterfingers. They taste better than the actual Butterfinger brand! If Butterfinger ever shares their recipe with me, I'd love to make them the brand way too and compare. The chocolate that the Butterfinger is dipped in is the secret to success. F.Y.I. My Mom took all of the photos in this post and we got the recipe from the personal trainer at our gym.
And even a kid can make Homemade Butterfingers… Like Me!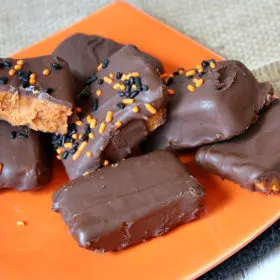 Homemade Butterfingers
A do-it-yourself version of one of my favorite candy bars!
Ingredients
16

ounces

creamy peanut butter

(about)

16

ounces

candy corn

(about)

dipping chocolate

(like Candy Quik)
Instructions
Spray a pan lightly with nonstick spray. Use 9x13-inch for thinner bars, and 7x11-inch if you want thicker bars like mine.

Melt the peanut butter and the candy corn in a medium saucepan over medium heat, stirring constantly and smashing the candy corn as it heats up and begins to soften, until all of the candy corn are melted and the mixture is smooth (5 to 8 minutes). Turn the heat down if it seems to be too hot.

Scrape the mixture into your prepared pan and smooth out the top. Let it sit until it cools off and begins to firm-up. Once it starts to get firm, use a sharp knife to cut it into bars. Let it sit in the pan until it is completely cooled off and really firm. Then cut through again and remove the bars from the pan.

Dip the bars in dipping chocolate, and then let them set on waxed paper or a rack to dry. Add sprinkles if you'd like!
Here are a few more homemade candy bar recipes you might enjoy: