Wednesday, April 16, 2014
Sorry for not posting in a while everyone! I've had Spring Break recently, and it's been hard to post with all of the fun things that I've been doing. This week I made Candy Sushi. I mean, sushi itself is amazing… but with candy, I don't know what I can do to this Japanese treat. It's a very simple recipe. Your kids will love to make this candy sushi if they crave sugary treats as much as me.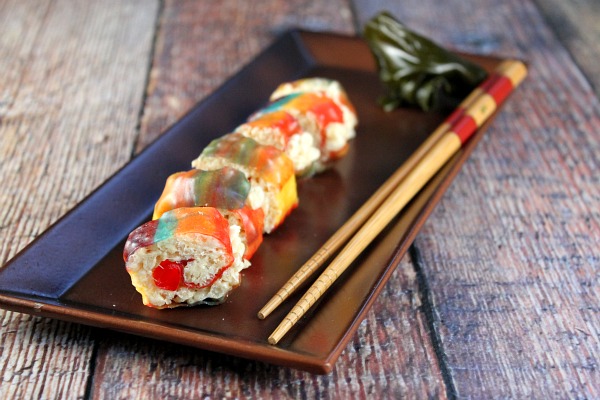 You can SEE how easy it is to make this candy sushi! Just a few simple steps and you are ready to eat.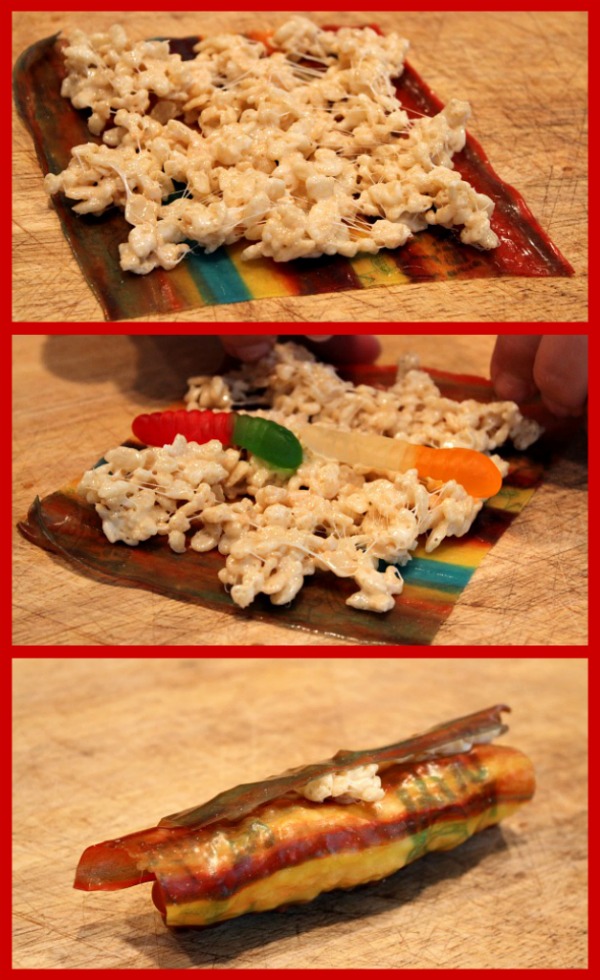 First of all, you have to make the Rice-Krispie filling (rice). It is made of Rice-Krispies and melted marshmallows. Then you put the gummy worms in the middle. They are your flavor (fish). Finally, you roll up the creation into a normal sushi roll. You can eat it as a hand roll or cut it into pieces, like sushi.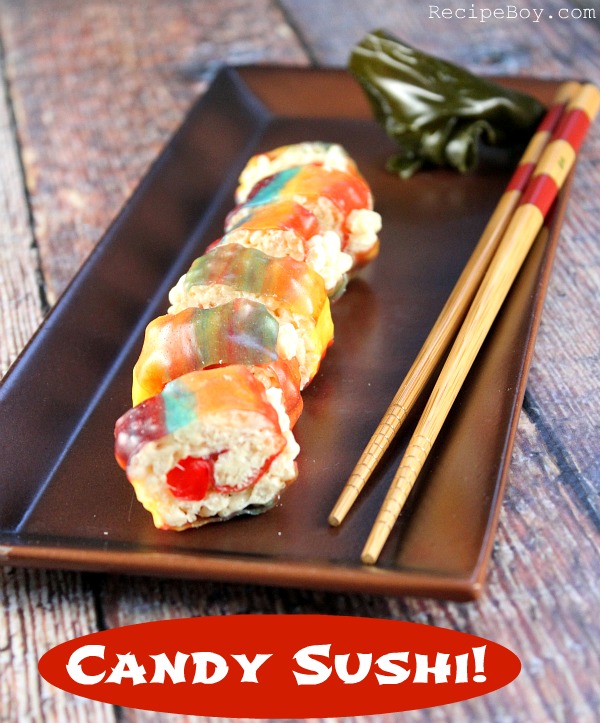 Since I started my blog, I have slowly started to change from absolutely craving mass amounts of sugar, to  just being like… I can't really explain in words, but if I had to, it would be something like ehhh. This sushi will absolutely be loved by kids all over, but maybe a little younger than I am. I didn't like the Candy Sushi as much as I expected. It was good and kids will crave it, but it was a little too much for me personally. But that's just my opinion! So don't let me deter you from making this recipe. Read more…