These are really the Best Oreo Brownies on the internet.  Truth!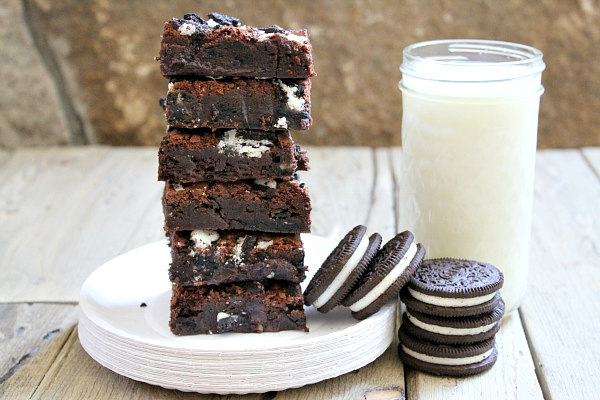 Hi, it's RecipeGirl here blogging today for my son Brooks (RecipeBoy).  He is knee-deep in studying for end-of-sophomore year finals, his varsity lacrosse team has made it to the state finals this weekend… and his 16th birthday is this weekend!  There is a lot going on!
Since these are Brooks' all-time favorite brownies, I thought I'd share the recipe with you today.  He asks me to bake them every single time his friends come over.  They are always a huge hit!