Friday, May 22, 2015
Hi, it's RecipeGirl sharing a recipe today to help celebrate RecipeBoy Brooks' 14th birthday (yesterday!)  Every year I post a cake to share for his birthday, and this year I decided to share a super Easy Ice Cream Sandwich Cake (it will take you 15 minutes to make) that will be great to make all summer long!
This cake is seriously made out of ice cream sandwiches, caramel sauce, chocolate sauce and whipped topping.  That's it… unless you want some sprinkles too!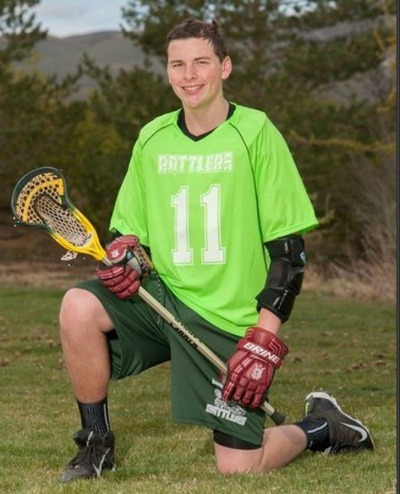 Here's what our boy RecipeBoy is looking like these days.  He's totally and completely obsessed with lacrosse (and he's good at it too!!)  Brooks is now 6 feet + 2 1/2 inches tall.  We look up at him now!
My husband and I gave him RecipeBoy.com for his 10th birthday, and now he's FOURTEEN!  So he's been trucking along with his food blog now for four years.  This summer, his blog will be getting a major re-design- a brand new look and lots of cool new features! Read more…