Last weekend I made one of the best breakfasts I've ever had! I found this recipe for Ice Cream Soaked French Toast in The Cookies & Cups Cookbook by Shelly Jaronsky. Spoiler alert: The cookbook is flat-out awesome.  And the French toast… well, read on!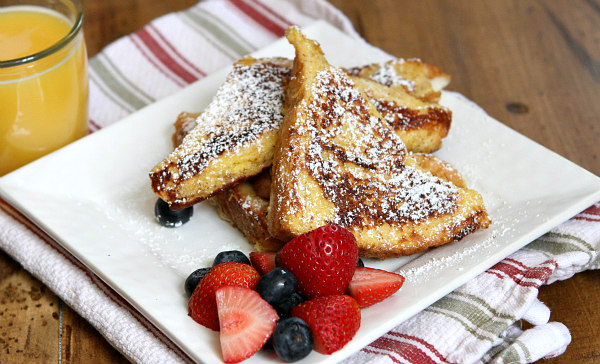 When I tried this recipe, I couldn't believe that I was sitting in my own kitchen. This French toast tastes like something you would order in a famous local restaurant… Dear Guy Fieri- feature my house on Diners, Drive-Ins and Dives please?!
It turns out that this recipe was inspired by a breakfast that author Shelly had in a small restaurant called Pickles in Seaside, Florida! Who would have guessed?!