Monday, July 14, 2014
Happy summer everyone! Now I know that I have been posting many decadent desserts lately, but it is summer. Soon I'll try to fit in a meal recipe. Today I have one, last sweet treat. I made a Snickers Ice Cream Brownie Pie. It's basically a really rich and yummy treat with a lot of caramel and chocolate. The first layer and crust is made of brownie, the second layer is vanilla ice cream mixed with chopped Snickers, and the top layer is chopped Snickers and chocolate and caramel. Does that sound totally amazing or what?! It's a great summer dessert, and all of my cousins in Massachusetts LOVED it!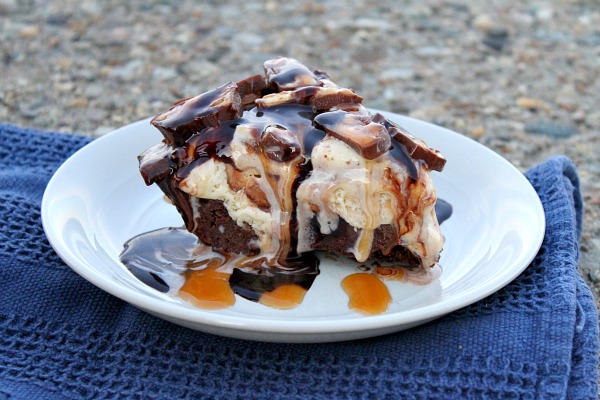 Mmmmmmm that looks so tasty! It was really hard to get a good picture of this pie. We had to keep it frozen all the time otherwise it would melt super fast, so cutting through frozen brownie was a bit challenging. Thankfully (and surprisingly), we were able to get a good picture piece on our first cut piece. If you make this recipe, let it sit for a couple minutes before you try to cut it. Just make sure that the ice cream doesn't melt before you start cutting it. Other than that you should be fine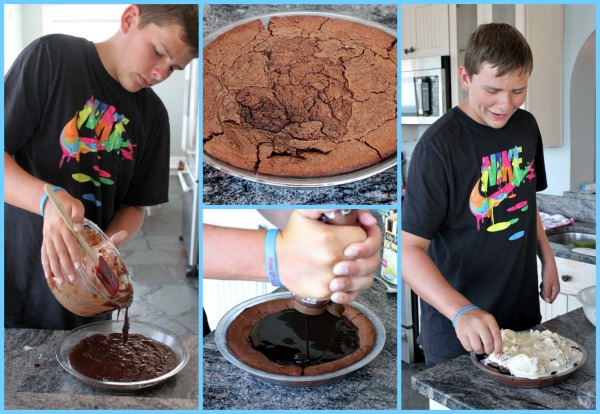 This pie was easy to make for the most part. I made the brownie crust, put chocolate sauce in between the brownies and ice cream, and finally put on the ice cream. The majority of the recipe is just waiting for things (like brownies to finish baking, pie freezing, etc.). The picture looks like it would take DAYS to finish a masterpiece like this, but it doesn't… so don't worry.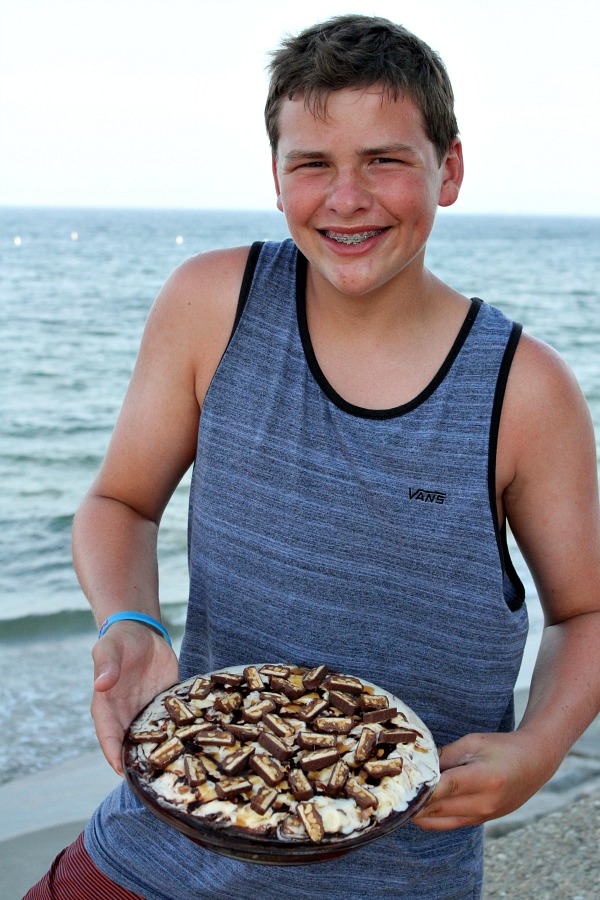 I'm one of those kids who totally relaxes over summer. I retire my hairbrush until August, lock up my school uniform in my closet, and break out the T-shirts and basketball shorts. My school starts back up on August 12th. It's wayyyy too early to start school. There should be laws against it! "No school allowed until September 1st!" Read more…