I have been very busy lately, so I haven't had much time to share recipes with you! Lacrosse has been big lately, and I actually have a tournament today! We get to play teams from all over Reno and surrounding towns. My coach even chose me for a special team called Select. It's kind of like All Stars in baseball. If you get invited, you can go try out for the Select travel team. They choose the best players in the league for the Select team, and all of the teams contribute their players to this team. It's a great way to get to know players from other teams, and to learn their strengths and weaknesses for the next season. Unfortunately, I can't try out for this team. I would miss both of the summer tournaments in California because we'll be away on vacation, and what use would I be to the team if I couldn't make the most important tournaments in the whole season? Oh well. Now, let's get started with some food!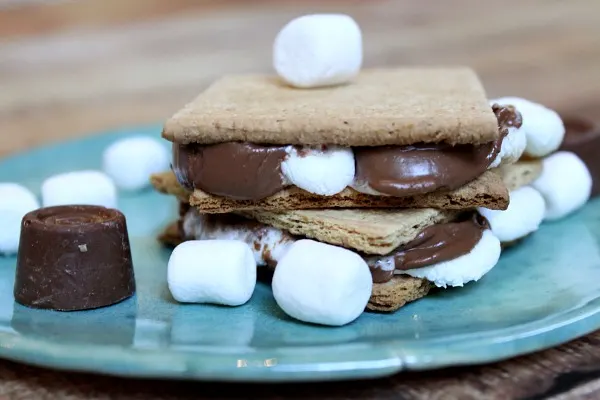 These are the Chocolate Caramel S'Mores. They are from The S'mores Cookbook by Susan Whetzel. She is my mom's friend. This cookbook is totally like the bomb.com. A cookbook completely based on s'mores? AWESOME!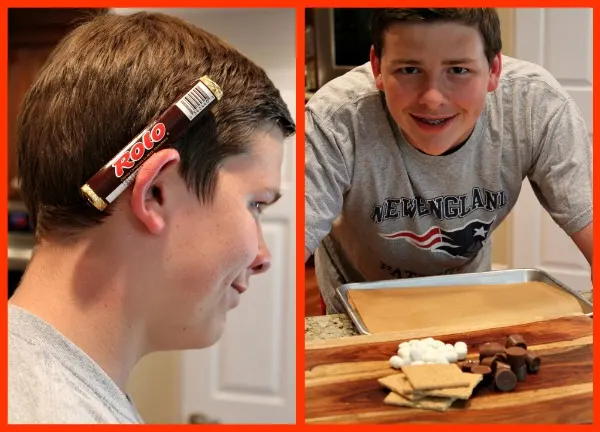 Rolos are an awesome candy. Chewy chocolate and caramel can't be beat. S'mores with caramel may just be my new favorite treat.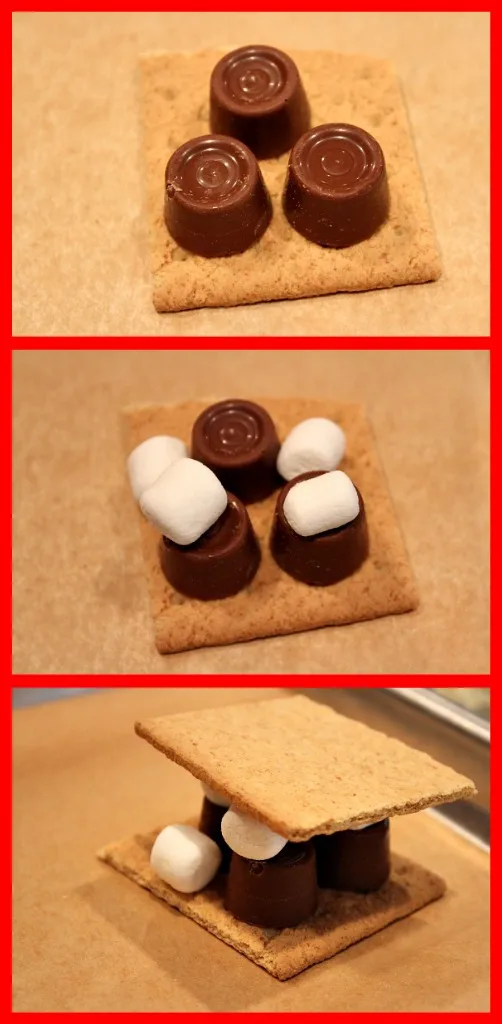 This recipe is very easy. It only involves graham crackers, mini-marshmallows, and Rolos. The only problem is… you can't make these s'mores the old fashioned way. Instead, they are made in the oven! But I'm sure if you roast a large marshmallow and get it all gooey and hot, you can mush it between graham crackers with some Rolos and it'll work just fine.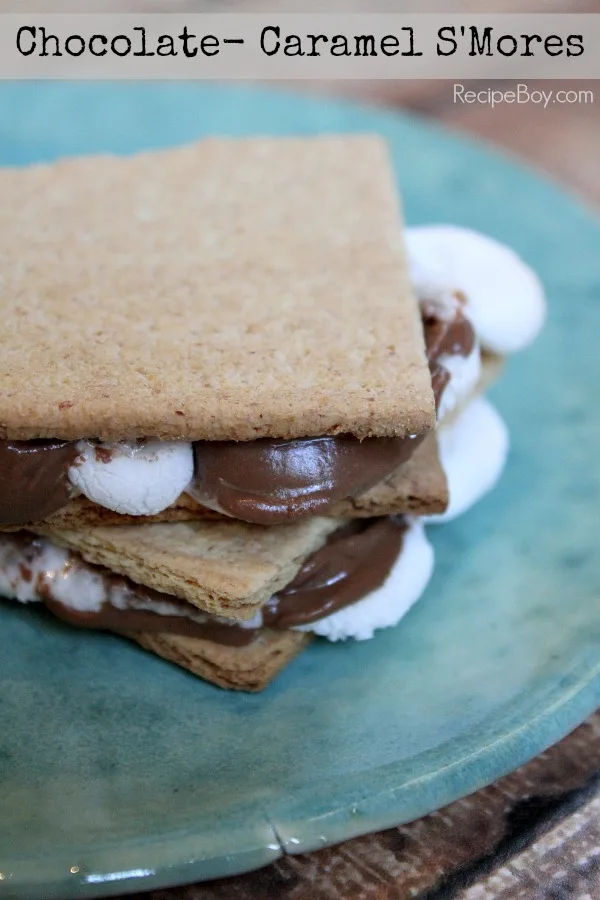 These look GOOD! I cannot wait to try one of these. S'mores with caramel on them could certainly hit the spot right now. 🙂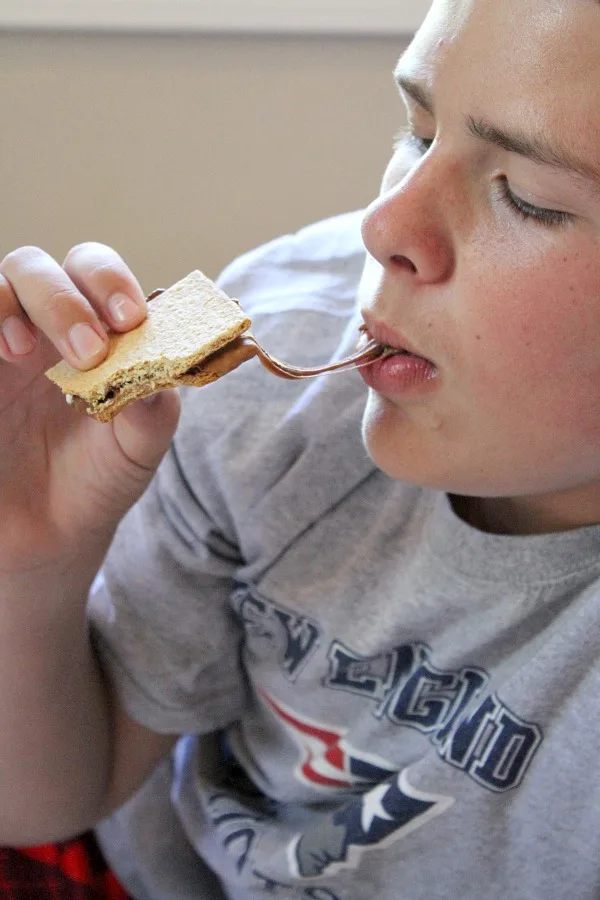 One week of school left! If you are going camping or anywhere outdoors this summer, please consider these s'mores. The Rolos add the perfect amount of caramel to this treat. It's all of the s'mores fun, +caramel! Now what gets better than that? Well, wish me luck in my lacrosse tournament today. Thanks guys!
And even a kid can finish his school year strong… Like Me!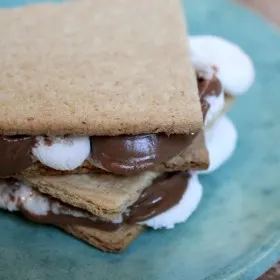 Chocolate Caramel S'Mores
A new way to make S'Mores!
Ingredients
6

full

graham crackers,

broken in half

18

Rolo candies

24

mini-marshmallows
Instructions
Preheat the oven to 400 degrees F.

Line a baking sheet with parchment paper. Place 6 graham cracker halves on the parchment paper. Top each cracker with 3 Rolos and 4 to 5 marshmallows. Place another graham cracker on top.

Bake until the marshmallows begin to brown and the candies soften- 2 to 3 minutes. Remove from the oven and serve immediately.
Disclosure: There are Amazon affiliate links included in this post.