Chocolate Pie with Coconut Crust
This post may contain affiliate links.


Have you ever craved a rich, chocolatey dessert? They are the best! That's why I made this Chocolate Pie with Coconut Crust.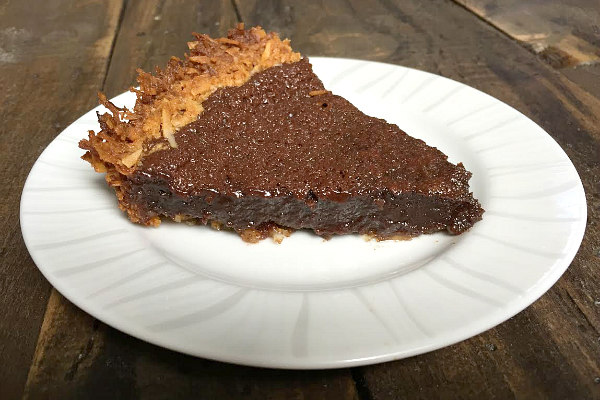 This treat is very rich. But has that ever kept me away? Absolutely not! The coconut balances out the richness a bit, so the chocolate isn't totally overwhelming. This combination makes for one tasty dessert!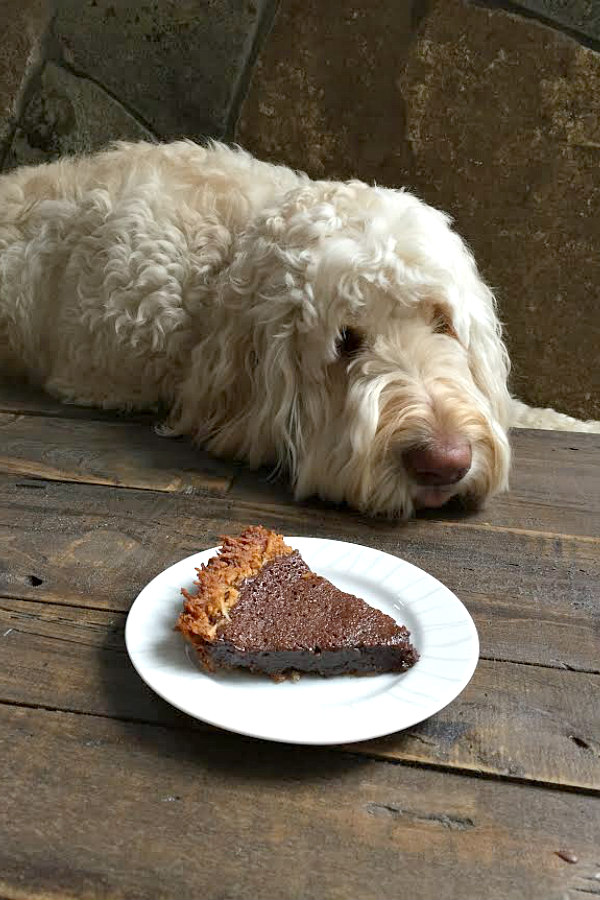 Tessie is hilarious sometimes. She tries so hard to get every piece of food we drop on the floor, but eventually she will just give up. You can still see the longing in her eyes though!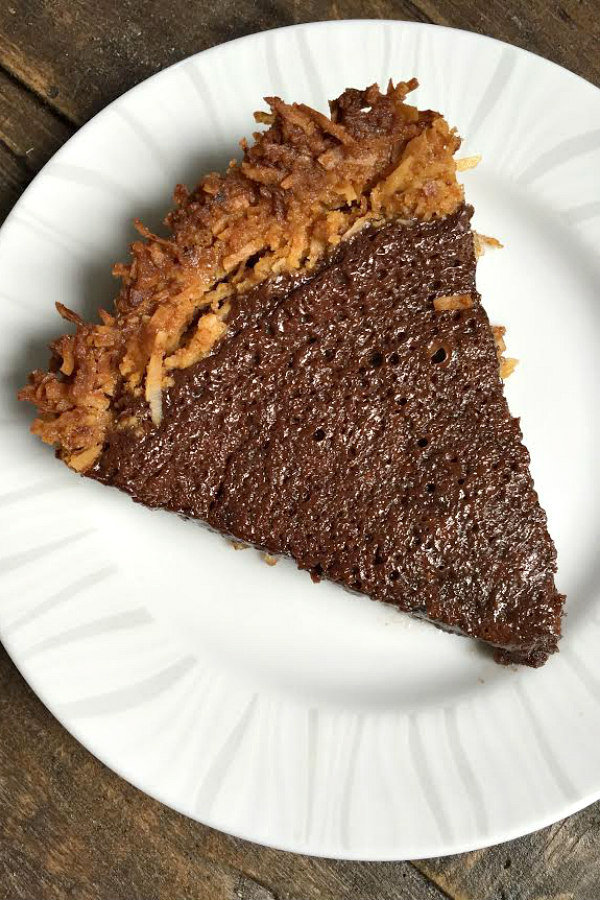 The chocolate pie with coconut crust was superb! But if I had to add one thing, it would be whipped cream. You can never go wrong with whipped cream and chocolate!
This pie suits people of all different ages. It is guaranteed to cure every chocolate craving out there!
Chocolate Pie with Coconut Crust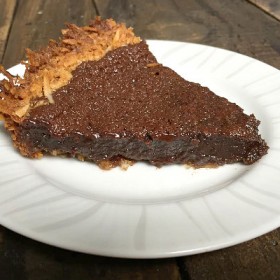 Ingredients:
Crust:
2 cups shredded unsweetened coconut
1/2 cup graham cracker crumbs
2 tablespoons granulated white sugar
1/2 cup (1 stick) melted butter
Pie:
1/2 cup (1 stick) butter
2 ounces unsweetened chocolate, chopped
3/4 cup granulated white sugar
1/4 cup whipping cream
2 large eggs
1 teaspoon vanilla extract
1/3 cup white corn syrup
Directions:
Preheat the oven to 350 degrees F.
Prepare the pie crust:  In a medium bowl, combine all of the pie crust ingredients and mix well.  Pat the crust into the bottom and up the sides of a 9-inch pie plate (do not use a deep dish pie plate).
Prepare the filling:  In a medium saucepan, melt the butter over low heat.  Stir in the chocolate; stir until melted.  Remove from heat and stir in the sugar and whipping cream.  Let cool slightly, then whisk in the eggs- whisk briskly by hand for one minute.  Stir in the vanilla and corn syrup until well-combined.
Pour the filling into the coconut crust.  Bake for 35 minutes or until the pie is no longer jiggly in the middle and the crust is golden brown.
SOURCE:  RecipeBoy.com