Today I decided to make Milky Way Fudge. I've had fudge before, but never with candy bars inside of it. After I tried this fudge, I found that I liked candy bar fudge a lot better than regular fudge. Just look at this fudge. It looks way prettier than boring old chocolate fudge.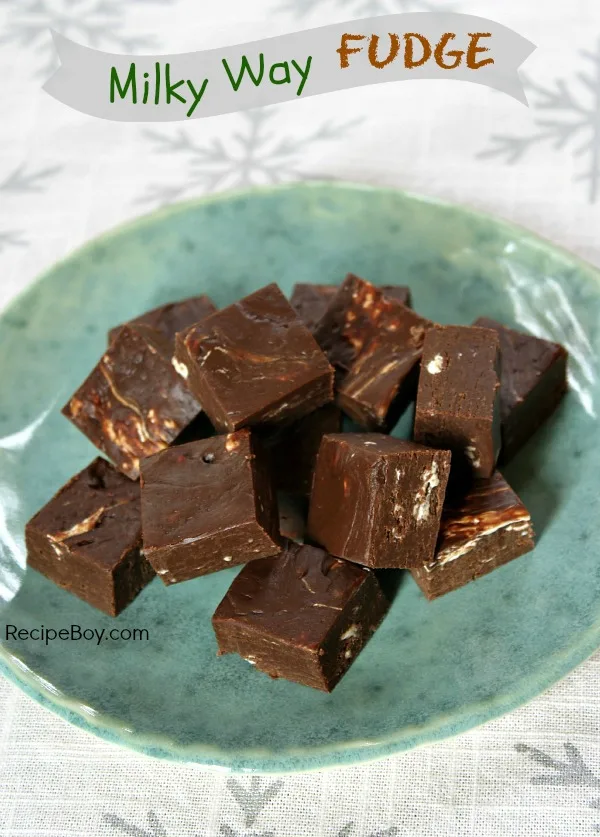 All of those swirls of Milky Way… delicious.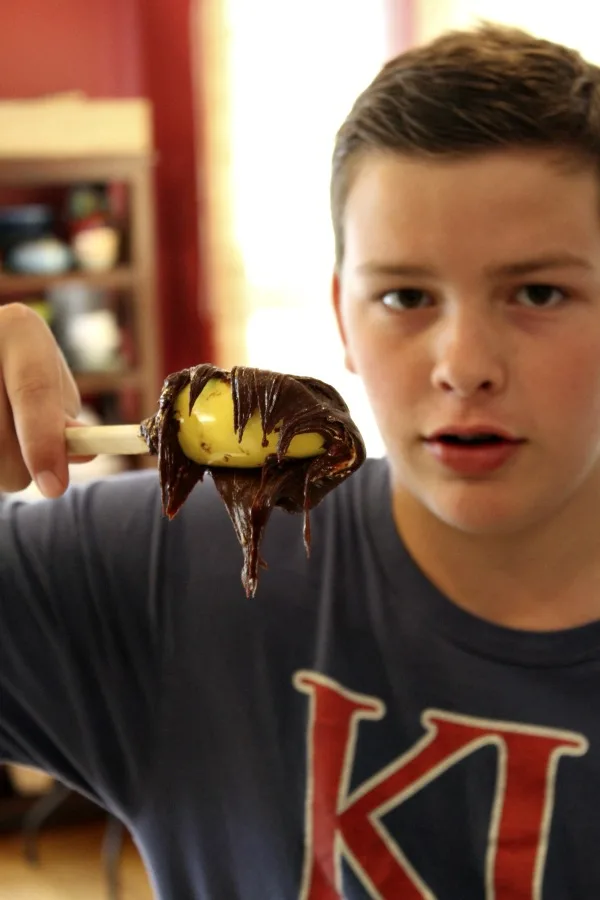 Now that is some serious fudge batter!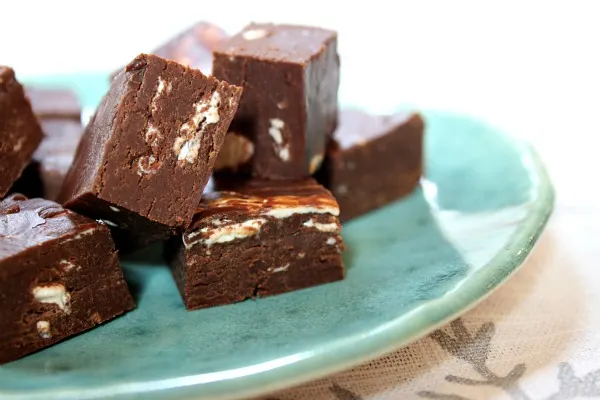 This fudge was really easy to make. It didn't take that long either- all done in the microwave!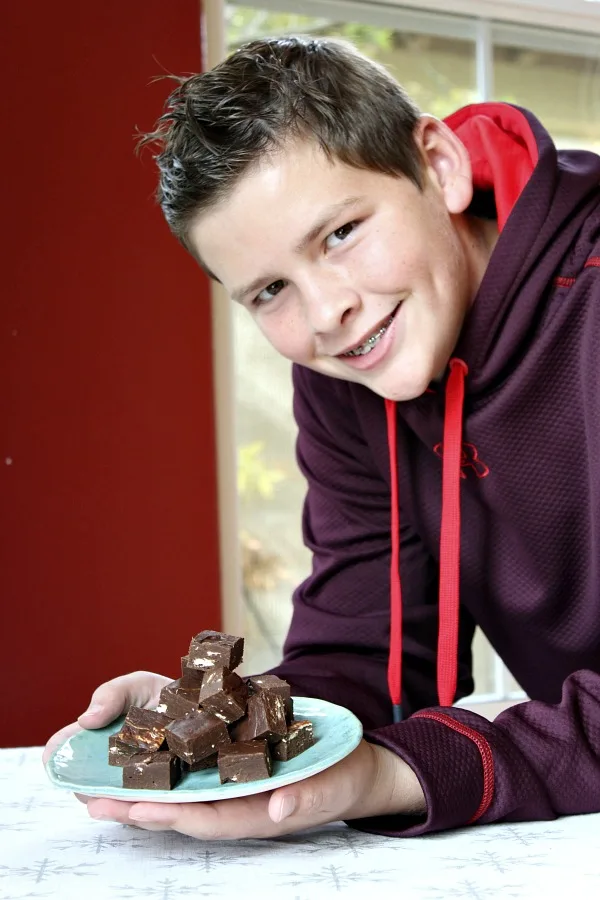 Here is me and my awesome Milky Way Fudge. Do you want some fudge? Sorry. I wish I could give you some through the screen, but I can't. I pack this fudge in my lunch as a treat. It tastes amazing! Milky Way Fudge will blow your socks off compared to regular fudge. Just try it and you'll see!
And even a kid can make fudge and put candy bars in it… Like Me!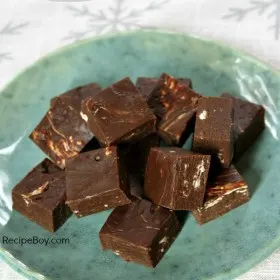 Milky Way Fudge
Delicious and super easy microwave fudge recipe.
Ingredients
1

teaspoon

salted butter

(optional for rub)

One

14 ounce can

sweetened condensed milk

2

cups (12 ounces)

semi-sweet chocolate chips

3½

full size

Milky Way candy bars,

chopped

1

teaspoon

vanilla extract
Instructions
Line an 8 or 9-inch square pan with foil and spray lightly with nonstick spray (or rub with butter).

In a large, microwave-safe bowl, combine the milk, chocolate chips and candy bars. Microwave for 1 minute and then stir. Microwave for additional bursts of 20 seconds (stirring after each burst) until the mixture is smooth. Stir in the vanilla. Spread the very chocolatey fudge batter into the prepared pan. Refrigerate for at least 1 hour (but better if longer) until the fudge is firm.

Take the fudge out of the pan by lifting up the foil and transferring it to a cutting board. Cut into small pieces. Keep in a covered container. EAT!