Last weekend was the BlogHer Food Conference. It was my first conference that I've been to as RecipeBoy. My mom and I met up with some really cool bloggers that were staying at the Fairmont Seattle with us, so I got to meet a lot of new people. I also learned a LOT from the speakers at each session. Below are some things that I learned and some people I met.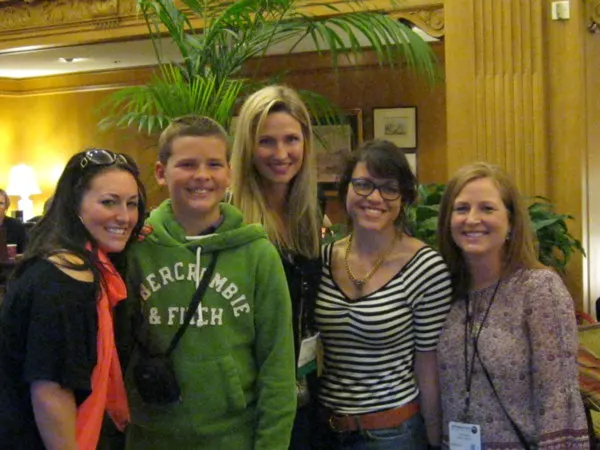 In the lobby, I met some awesome bloggers. In this picture is Jessica from How Sweet It Is, (me), Catherine from Weelicious, Joy from Joy the Baker, and Elise from Simply Recipes.
At a Food Photography session with Stephanie Shih and Anita Chu, I learned about the different ways to take a picture and what backgrounds/plates I should use. I really liked the rustic style.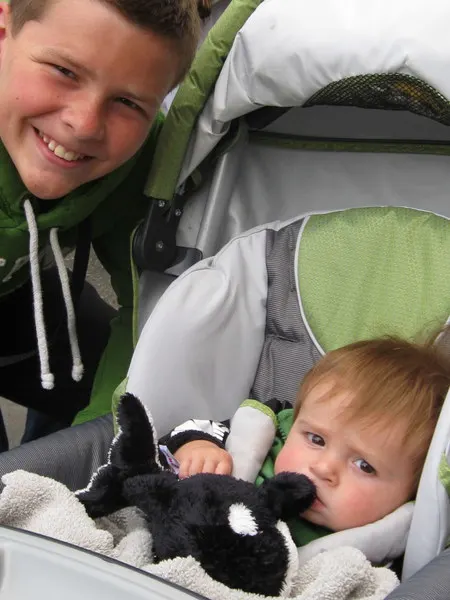 Finally!!! I got to meet the Baby Pea, Caleb. Isn't he SOOOO cute? I gave him that little stuffed shamu and he loves it.
With an assortment of food bloggers, a lawyer, and a BlogHer person, I learned about Basic Copyright. I learned that when you adapt a recipe, you have to change the words in which it is written. Pictures are copyrighted when they are posted on your blog. When you are suspicious that someone else in the world is using some of your recipe text, you just have to type in a little bit of your recipe text in a Google search. Anyone else that is using that wording will show up and Voila! You have the culprit (or culprits).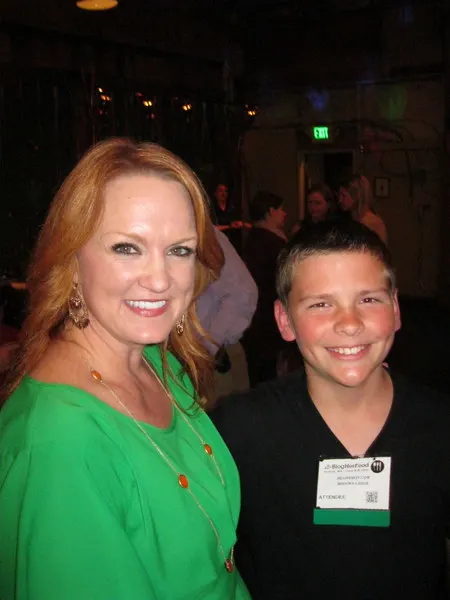 At the final party, I got to meet The Pioneer Woman! She is really nice. Meeting her and little Caleb were the highlights of my trip.
My mom and I took a class on Making Food Videos on a Budget with Catherine McCord and Michael Ervin from Weelicious, and we learned a lot. I was surprised to learn that video lighting is quite easy. All you need is either clamp lights, paper lanterns, or soft boxes. One of the most important video tips is to get a camera that a microphone can be attached to. No microphone, no sound.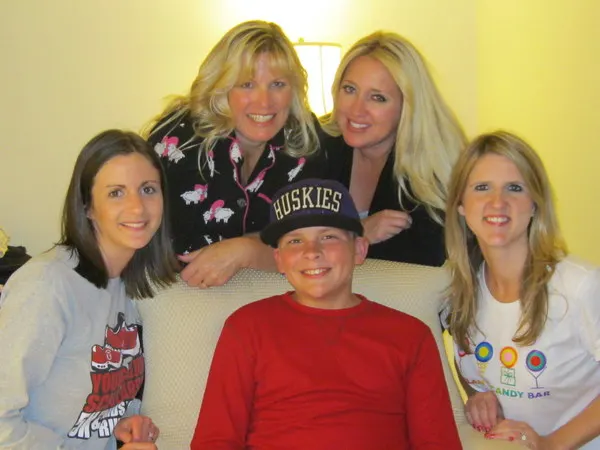 Pajama Party! After the closing party, I wanted to get a picture with my mom and her BBBs (best blogging buddies). They are all really nice and have fantastic blogs. Left to right: Maria, Mom, Jenny, Amanda and me in front.
Next year's BlogHer Food Conference is in Austin (where I currently am on my cross country road trip), so it will be VERY HOT!!! I hope I won't burn up. In conclusion, the BlogHer Conference was awesome, and I want to see everyone that was there this year in Austin. Y'all come to Texas next year!
And even a kid can go to a food conference and REALLY enjoy it… Like Me!!!