Chocolate- Butterscotch Peanut Clusters
This post may contain affiliate links.


Holy guacamole! Just a three ingredient recipe! It must be a typo! No it IS real, and I have this really easy three ingredient recipe that is super yummy and addictive: Chocolate- Butterscotch Peanut Clusters. Most of you might think I mean the bad kind of addictive but NO! I mean the I am in BLISS kind of addictive. FYI- Bliss is one of my spelling words this week at school. :). bliss: n. perfect happiness.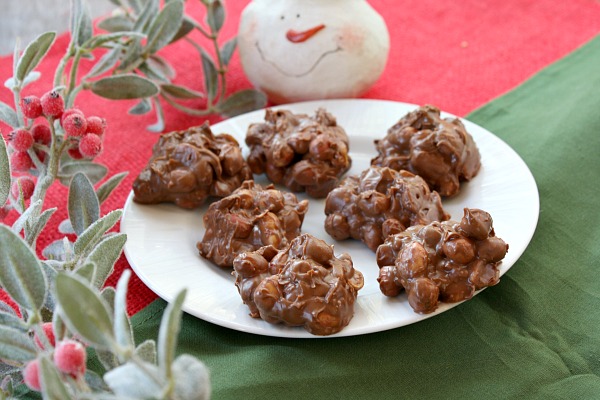 Deck the tables with branches of fake holly…  Fa la la la la, la la la la! Frosty the Snowman, lost his head in a blizzard, it landed on our table and became a new fable… So much for the Christmas songs and now back to my awesome recipe. (Even though I do have some pretty good rhymes)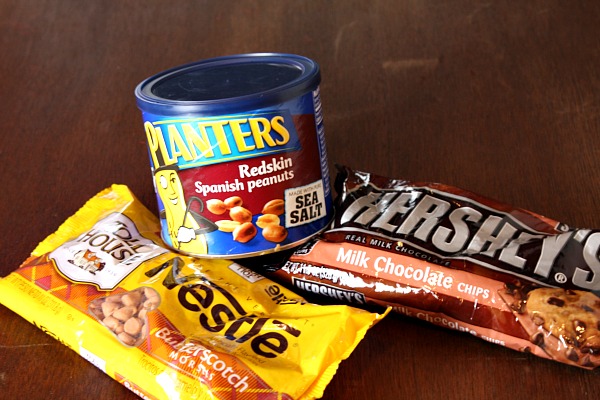 Yummy. I LOVE butterscotch, chocolate, AND peanuts so what will they taste like all together? Maybe just the best kid-friendly dessert of all time!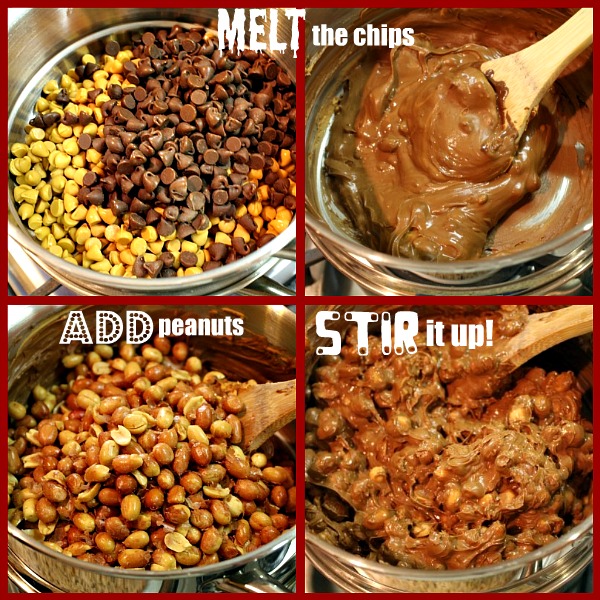 Melt the chocolate chips, add the peanuts, stir it up. Those are the three simple steps to make the Chocolate- Butterscotch Peanut Clusters of heaven. They carry a little bit of heaven in every bite!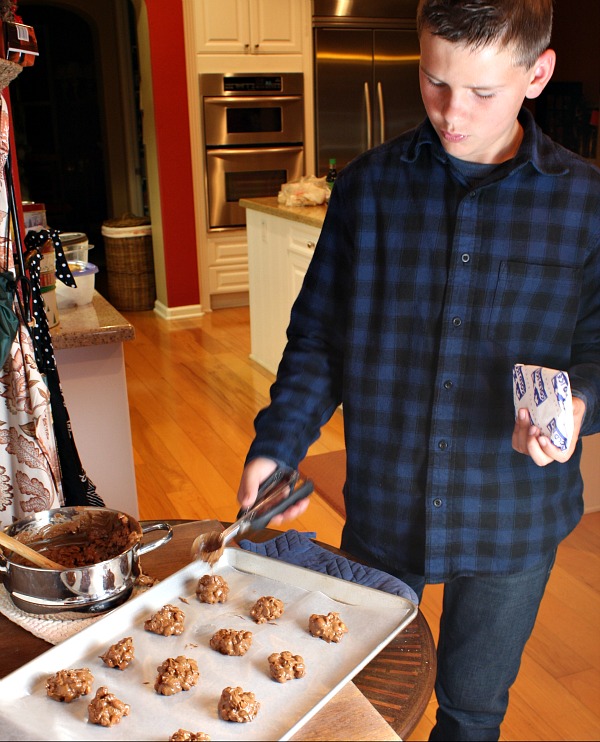 If you were paying good attention to the pictures, you might have seen that the picture above contains a snapshot of me holding an icepack. This was caused by an incident with a metal pan on a stove that was set on high mode. And i touched it without a potholder. Ouch. Now I have a giant blister on my finger and boy does it sting!  Lesson learned.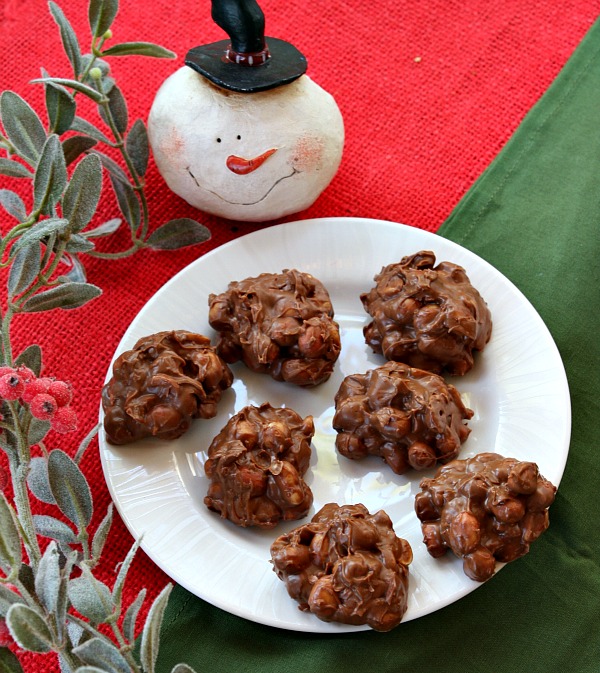 Augh (Sigh of relief). Frosty got his hat back! Awwww! Frosty gets all of those yummy treats? Well, it will only make him fatter. 🙂
This is a very quick and easy recipe to make but yummy too. As we sing in music class at school: Santa Claus is hungry tonight!! So to make Santa jolly, make this recipe. I can almost guarantee that he will give you a few more presents than he was going to before he tried these clusters of heaven. 😉
And even a kid can scoop heaven into clusters with a cookie dough scooper… Like Me!
Chocolate- Butterscotch Peanut Clusters
Such a SIMPLE recipe with only 3 ingredients. And HEY, it's good too!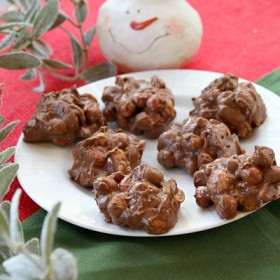 Ingredients:
One 12-ounce bag butterscotch chips
1/2 12-ounce bag milk chocolate chips
1 can spanish peanuts (or about 2 cups)
Directions:
1. In a double boiler, melt the butterscotch and milk chocolate chips together. Stir until the mixture is nice and smooth. Add the peanuts and stir.
2. Immediately drop little blobs of the clusters onto a cookie sheet lined with waxed paper- using a spoon or a cookie scooper. Let them sit until the chocolate is set.