Baked Pumpkin Donuts
This post may contain affiliate links.


This week I made the perfect fall recipe, Baked Pumpkin Donuts!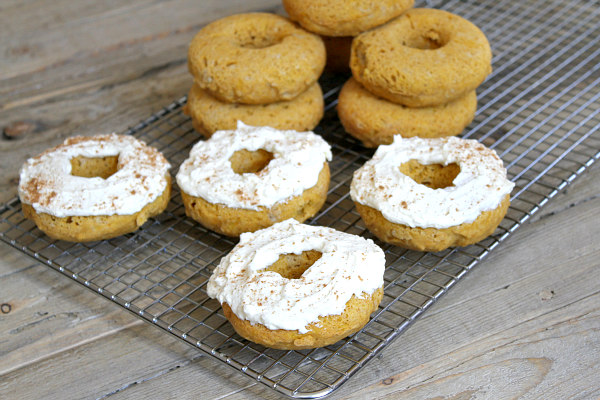 The temperature is slowly dropping day-by-day… We got our first snow in the mountains today! I am hoping that the ski resorts will open sooner than ever. How cool would it be to ski on Halloween?!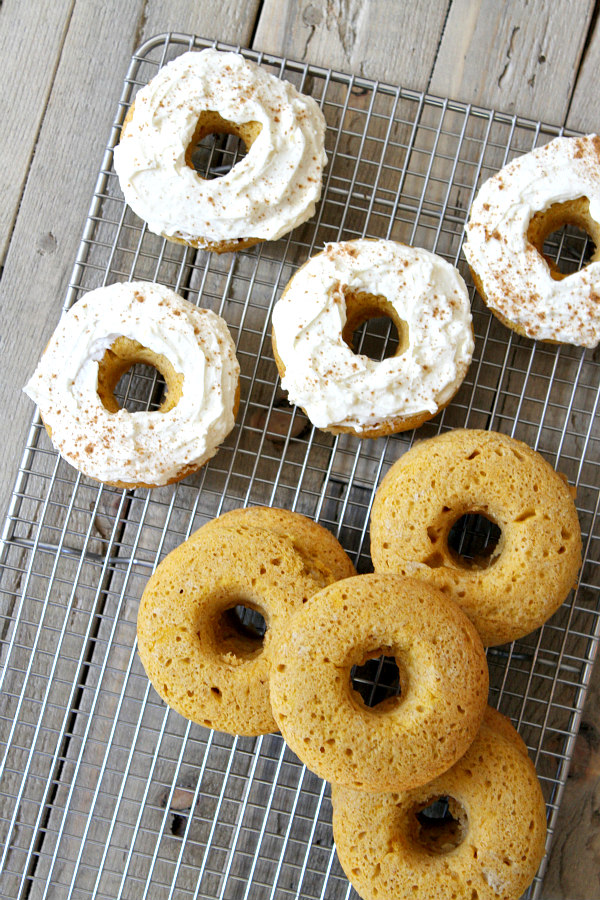 My mom has been completely obsessed with pumpkin spice lately… To be honest, she's driving me nuts! There is pumpkin spice coffee, pumpkin spice kettle corn, pumpkin spice cake, pumpkin spice Cheerios, etc. What's next?! Pumpkin spice hot sauce?? Pumpkin spice beef??
The pumpkin spice craze must stop! Sure, the pumpkin spice flavor is yummy, but not when every brand jumps on the bandwagon. I am almost positive that there is some variation of every food item in the entire world that has something to do with pumpkin spice in the fall. When will it stop? The world may never know… But we can all thank Starbuck's for intensifying this modern pumpkin trend!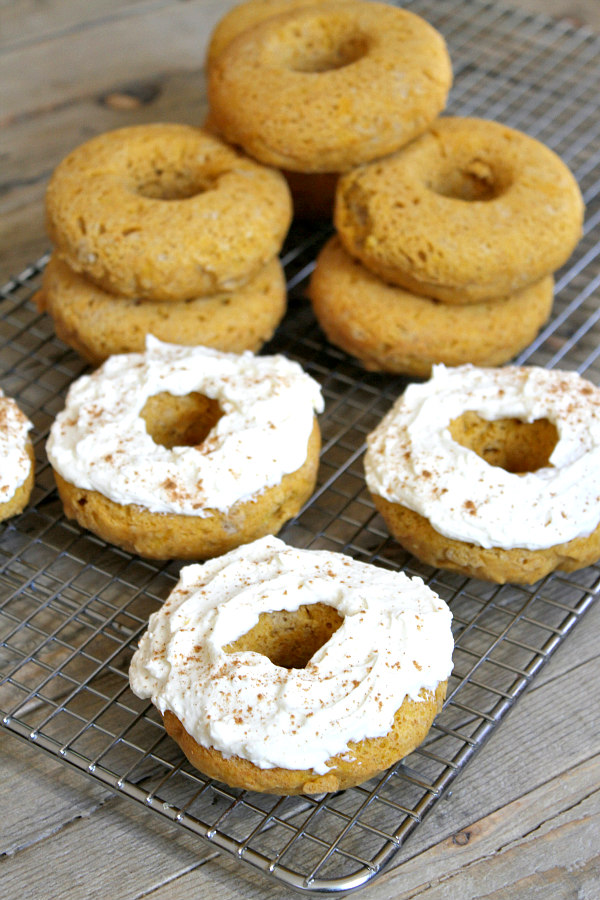 This recipe is perfect for chilly mornings in the fall and winter. If you are part of the pumpkin movement (like my mom), then this recipe will be a grand slam for you. Baked donuts aren't deep fried, so they are much healthier for you. Why deep fry anything when it can be just as good (or better) after baking it?? I love how the consistency and texture turned out… The donuts are moist, but not too moist. The frosting adds fantastic flavor that enhances the taste of the whole donut. Some things just go hand-in-hand together!
Enjoy the first few signs of snow, and what will hopefully be an amazing ski season!
P.S. Here is the donut pan that we have:  Wilton Nonstick 6-Cavity Donut Pan (in case you need to order one).
Baked Pumpkin Donuts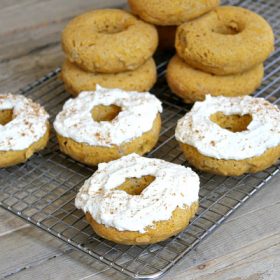 Ingredients:
Donuts:
2 cups all-purpose flour
1 cup granulated white sugar
2 teaspoons baking powder
1 teaspoon ground cinnamon
1 teaspoon salt
1/4 teaspoon ground nutmeg
2 large eggs
1/4 cup milk
1/4 cup (1/2 stick) butter, melted and cooled slightly
1 teaspoon vanilla extract
1 cup unsweetened pumpkin purée
Frosting:
4 ounces cream cheese, softened
1/4 cup powdered sugar
2/3 cup heavy whipping cream
pumpkin pie spice for sprinkling, optional
Directions:
Preheat the oven to 350 degrees F.  Spray a donut pan with nonstick spray.
In a medium bowl, whisk together the flour, sugar, baking powder, cinnamon, salt and nutmeg.  In a separate bowl, whisk together the eggs, milk, butter and vanilla.  Stir the wet mixture into the dry ingredients- just until incorporated.  Stir in the pumpkin.
Spoon the batter into the donut pan so that the cups are nearly full.  Bake until the donuts are golden brown, about 15 minutes.  Remove from the pan immediately and cool on racks until completely cooled before frosting.  Repeat with remaining batter and pan.
Prepare the frosting:  In a medium bowl, beat together the cream cheese and sugar until smooth.  Add the cream and beat until creamy and thick for spreading.  Spread frosting on top of donuts and sprinkle lightly with pumpkin pie spice.  Serve immediately, or store in a covered container in your refrigerator until ready to eat.
Here are a few more baked donut recipes you might enjoy:
Disclosure:  There are Amazon affiliate links included within this post.