Chicken Pizzaiola
This week I made Chicken Pizzaiola. It's definitely one of the best family-friendly recipes I've ever made!  Click below to view a short video showing you how to make this recipe.  Scroll to the very bottom of this post to print out the complete recipe.
Children are drawn to this dish like candy… Who doesn't like pizza, spaghetti, and chicken?!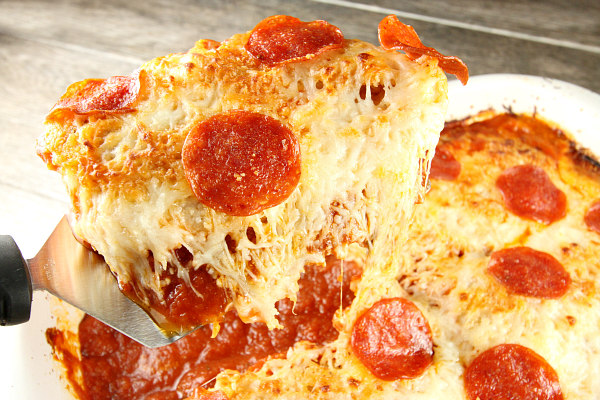 This gooey cheese is a no-brainer for pleasing children of all ages.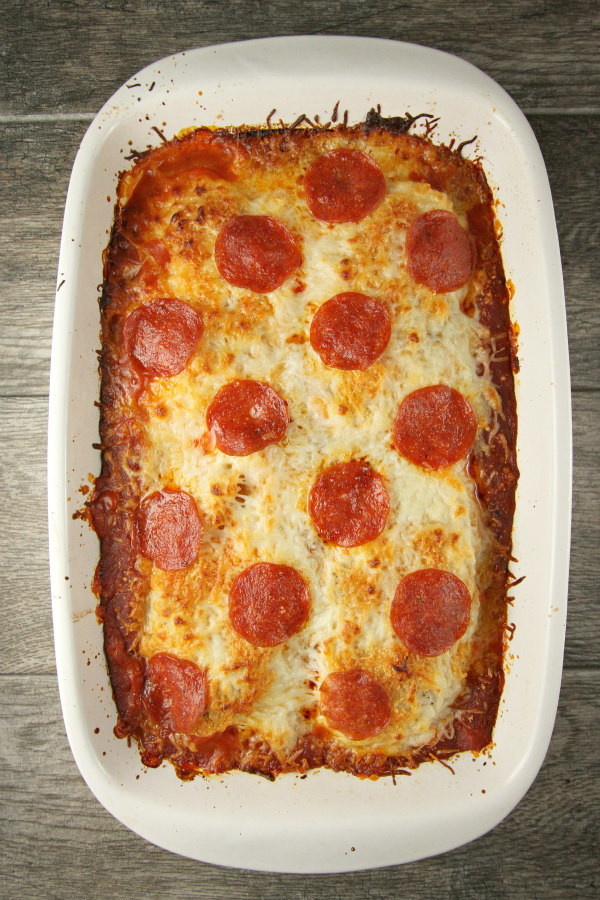 The classic pizza-look is a big part of this recipe. It's all about the pepperoni placement. 🙂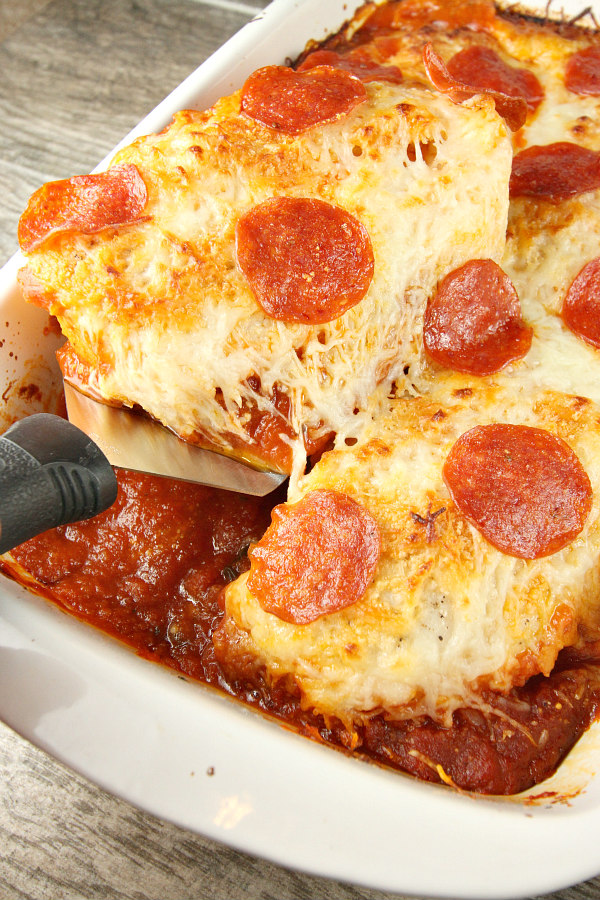 I would easily compare this recipe to Chicken Parmesan. The main differences are the mozzarella cheese, pepperoni, and spaghetti. Both very yummy meals!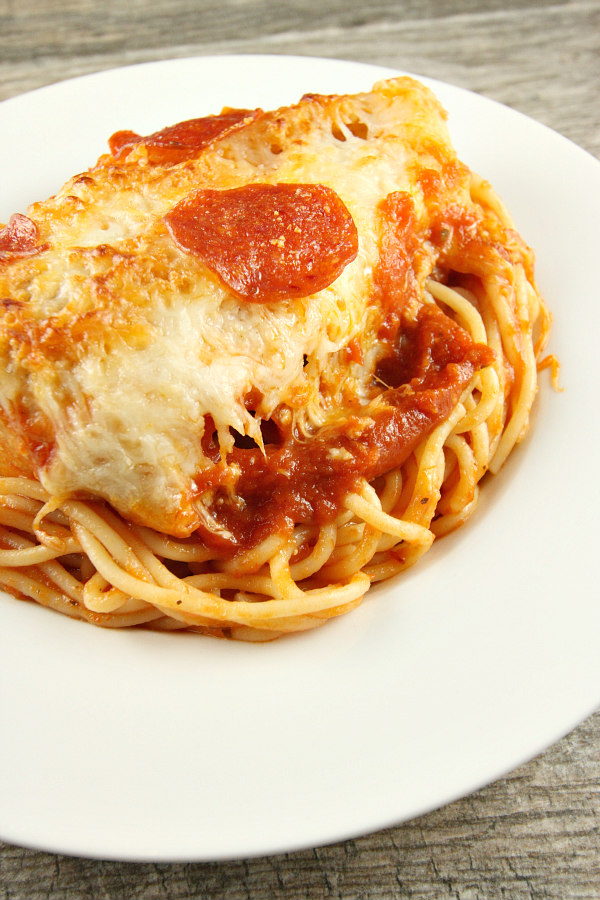 The Chicken Pizzaiola won't be forgotten easily in my house! It is an easy recipe for busy weeknights or relaxing weekends… Whenever you decide to make this recipe, you will not be disappointed. It is a very hearty meal packed with protein. Have some fun with this recipe and add whatever pizza toppings you love. Good luck! (I would recommend putting sausage on top 😉 )
Chicken Pizzaiola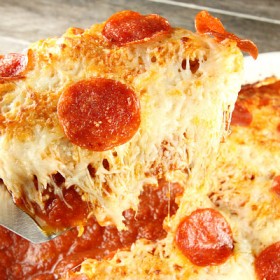 Ingredients:
One 24-ounce jar marinara sauce (or 2 1/2 cups)
1 cup grated Parmesan cheese
Four 6 to 8-ounce boneless, skinless chicken breasts (trimmed)
1 cup (4-ounces) shredded mozzarella cheese
13 to 15 slices pepperoni
8-ounces spaghetti
Directions:
Place your oven rack in the middle position, and preheat the oven to 450 degrees F. Spread the marinara sauce on the bottom of a 9x13-inch dish.
Place the Parmesan in a separate shallow dish. Sprinkle the chicken with salt and pepper, then roll in the Parmesan and coat completely (pat it on so it will stick well). Lay the coated chicken in the marinara sauce dish. Maybe sprinkle a little more Parmesan on top! Bake for 15 minutes.
While the chicken is baking, prepare the pasta. Cook spaghetti according to package instructions. Reserve 1/4 cup of the pasta water. Drain the pasta, then return the pasta to the pot along with the pasta water.
Remove the pan from the oven. Sprinkle mozzarella on top. Spread out the pepperoni slices over the top of the cheese. Increase the oven temp to 475 and continue to bake until the cheese melts and the chicken registers 160 degrees, 5 to 7 minutes longer.
Spoon some of the sauce from the pan with the chicken in it into the pasta. Stir until coated. Plate four dishes with pasta and top with some of the chicken and more sauce.