This past Tuesday was the first day of summer, so I decided to kick it off using one of my all-time favorite fruits in a recipe. Raspberries! I REALLY love my raspberries a ton! For the beginning of summer, I decided to make Raspberry Popsicles. I mean who could have a whole summer without popsicles?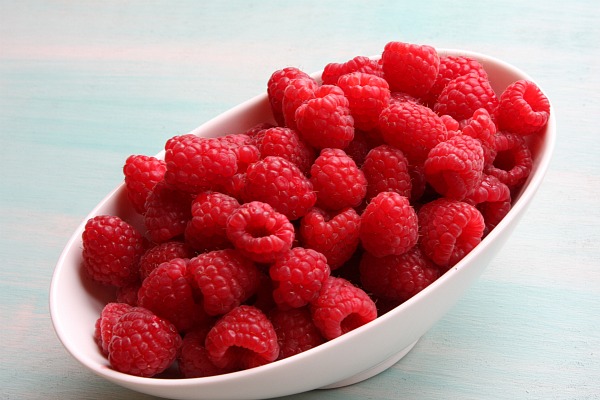 Before you start, sample your raspberries to make sure that they are ripe and sweet.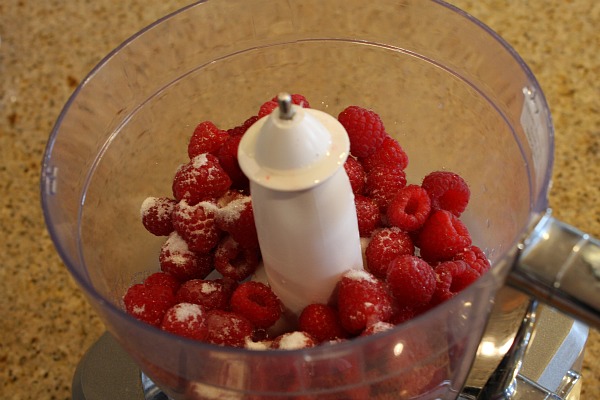 Four simple ingredients (raspberries, sugar, lemon juice, and water) are mixed in a food processor.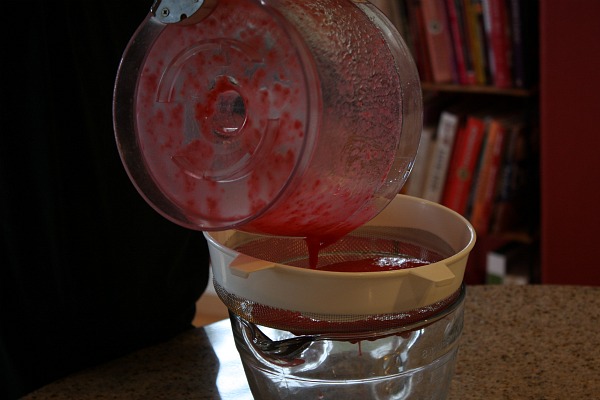 Strain the puree. Throw away the seeds but keep the liquid.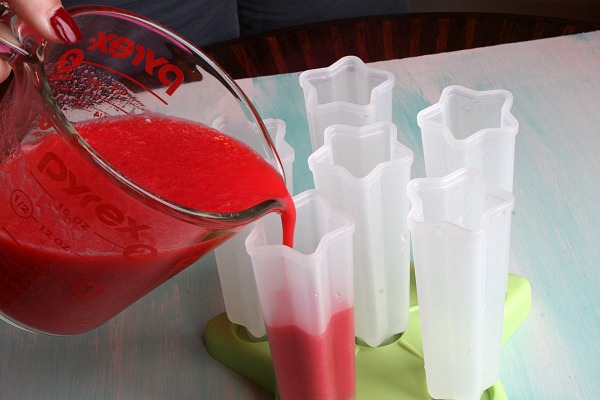 Pour the raspberry liquid into popsicle molds. (I used star-shaped ones)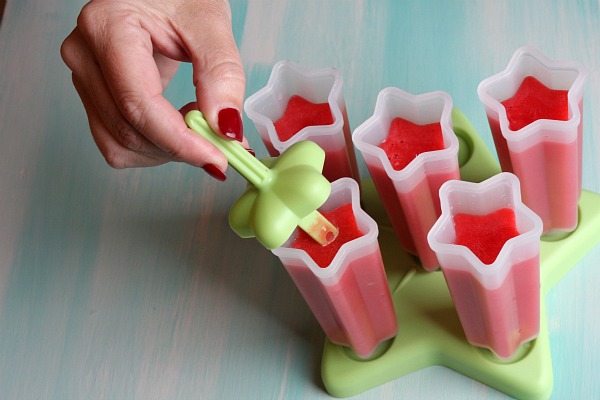 Put the tops on and they're ready to freeze.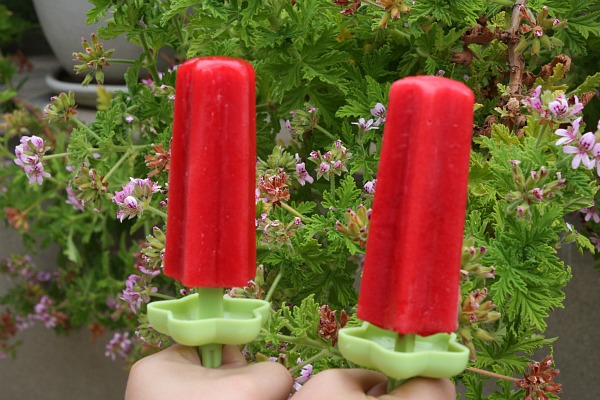 Try 'em on a hot summer day!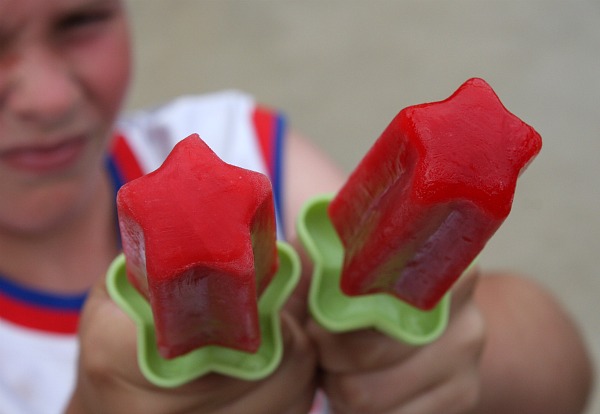 I think that you should make this recipe because the kids will love them. Could you imagine your kid walking through the front door with a friend on a hot summer day and asking for a popsicle? My mom could definitely imagine me asking for one of these!
And even a kid can make it…. Like me!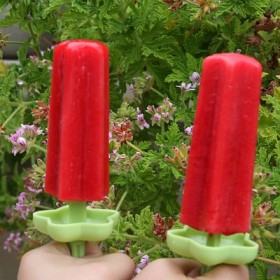 Raspberry Popsicles
A delicious summer treat!
Ingredients
Two

6-ounce baskets

raspberries

⅓

cup

granulated white sugar

1

tablespoon

freshly squeezed lemon juice

cup

water
Instructions
In a food processor, puree all ingredients until smooth. Set a fine-mesh strainer over a medium bowl; strain- pressing on the solids to allow the liquid to come through into the bowl. Pour the liquid puree into a pitcher or a large measuring cup with a pouring spout (throw out the seeds that get stuck in the strainer). Pour the raspberry liquid into popsicle molds. Cover and insert the sticks.

When you're ready to eat one, run the bottoms of the molds under warm water for 20 to 30 seconds to loosen the popsicle from the mold. Remove it from the mold and eat immediately!