Peanut Butter Pie
This post may contain affiliate links.


This summer I spent a few days with my grandma who lives a gluten-free life. While I was there, I decided to make her a treat that she could enjoy…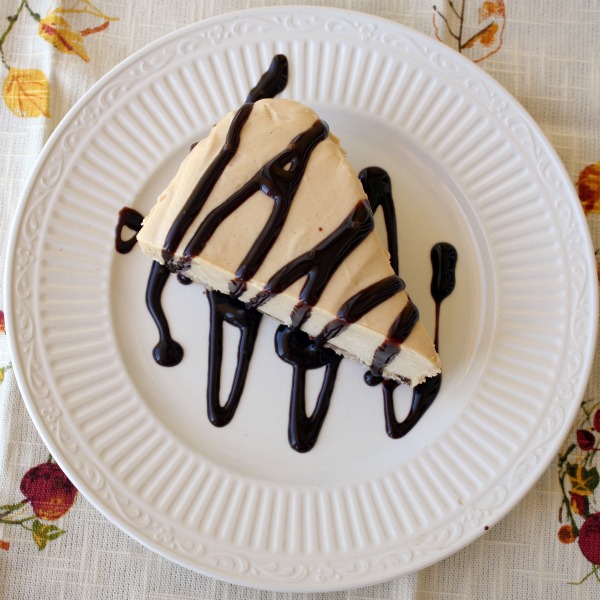 A Peanut Butter Pie.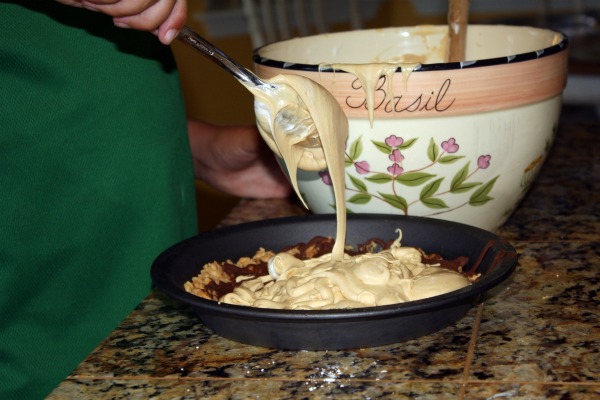 In this pie I used gluten-free (vanilla) oreos in the crust but you can use regular ones if you'd like.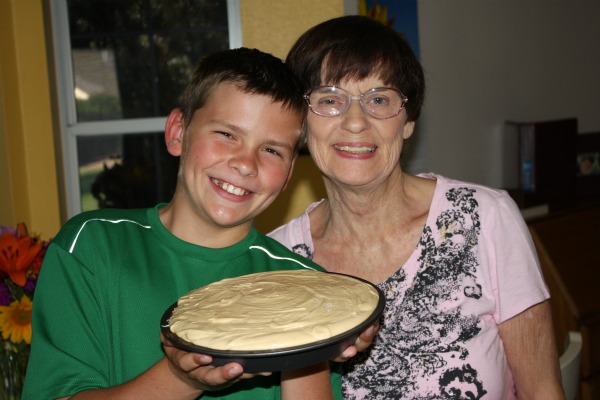 This is my grandma. She likes to play cards with me, knit, and play the piano.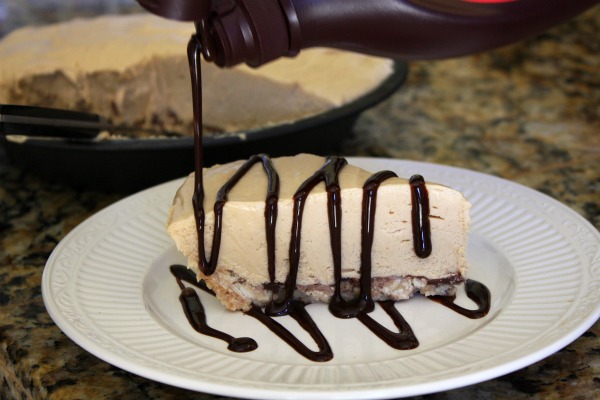 This pie is a no-bake recipe. Just stick it in the freezer, pull it out, and drizzle hot fudge on top!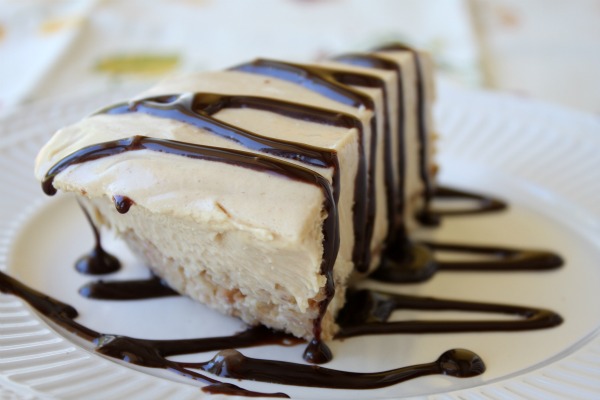 The Peanut Butter Pie is also dedicated to Mikey. You can read more about his story here.
If you want a really easy but good pie that everyone will love, make this Gluten-Free Peanut Butter Pie.
And even a kid can make it… Like Me!
Peanut Butter Pie
Here's a no-bake, super yummy dessert that can be made gluten-free or regular!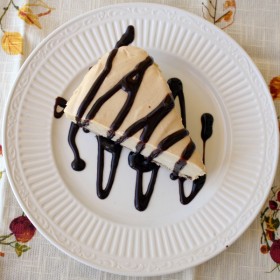 Ingredients:
20 Oreo cookies (gluten free or regular), crushed
4 tablespoons butter, melted
1/2 cup chocolate syrup
1 (8 ounce) package cream cheese, softened
1 cup creamy peanut butter
1 cup powdered sugar
1 (14 ounce) can sweetened condensed milk
1 teaspoon vanilla extract
1 teaspoon freshly squeezed lemon juice
1 1/2 cups Cool Whip or freshly whipped cream
additional chocolate syrup, for serving
Directions:
In a medium bowl, combine Oreo crumbs and butter. Scoop the mixture into a 9-inch pie plate. Press the crumbs into the bottom and up the sides of the plate. Drizzle the chocolate syrup over the crust and up the sides as much as you can. It doesn't have to be perfect. Place the crust into the freezer for about an hour, or until everything is set.
In a large bowl, use an electric mixer to beat together cream cheese and peanut butter. Beat on medium speed until light and fluffy. Add powdered sugar and mix until smooth. Add sweetened condensed milk, vanilla, and lemon juice and mix until all of the ingredients are combined. Put your mixer away and fold in the whipped cream. Keep folding until the mixture is well combined and you don't see any white streaks anymore.
Take your pie crust out of the freezer and scoop the filling into the frozen pie crust. Push the filling to the edges and smooth the top. Put it back into the freezer for at least a couple of hours, or until the pie is set and firm.
To serve, cut slices of the pie and drizzle with chocolate syrup. Eat!