How to Make a Heart- Shaped Cake
This post may contain affiliate links.


Today I made a Red Velvet Heart Cake for Valentine's Day. But the focus of this post isn't the Red Velvet Cake recipe, it's the process on making a heart cake. Making a heart cake is surprisingly simple. All you have to do is… Did you really think that I would tell you the secret already? No way! Keep reading to find out. 🙂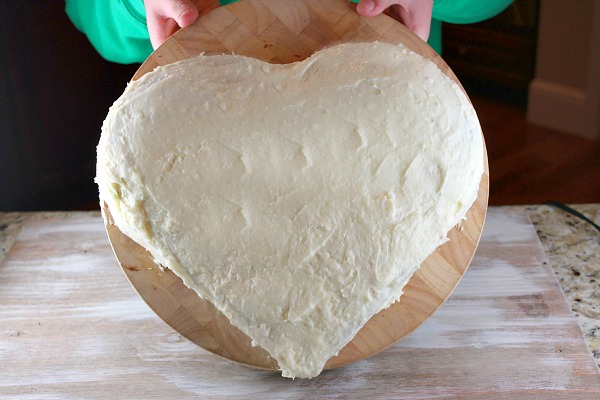 Wow! My cake was actually pretty difficult to make because we ran into a lot of problems in frosting the cake. My cake turned out kind of messy, because my cakes that I put together were a little on the crumbly side.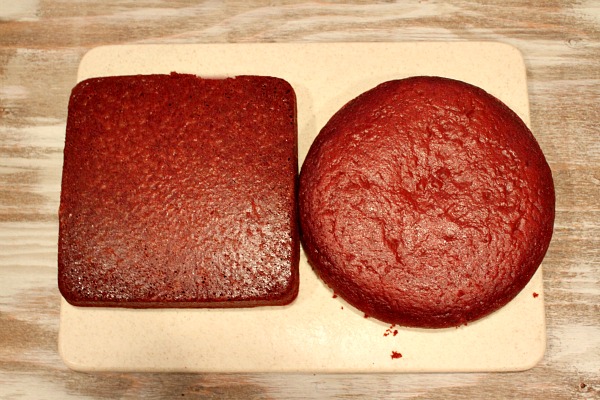 First off, you start by making a round cake and a square cake. Try to make them as close in height as possible. I'm sorry to report that I used a red velvet box mix for this cake. I wanted to save time and effort.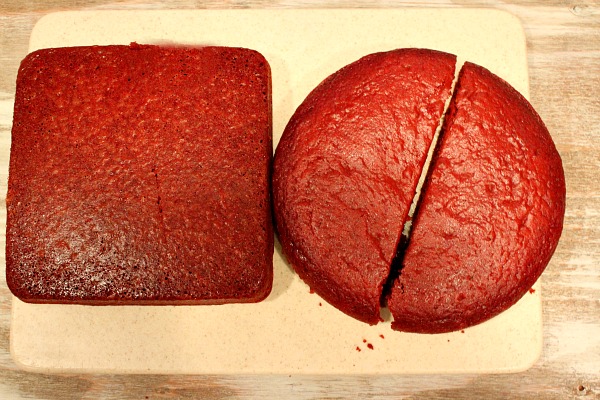 Next cut the circular cake in half. I used a tape measure to cut it exactly even.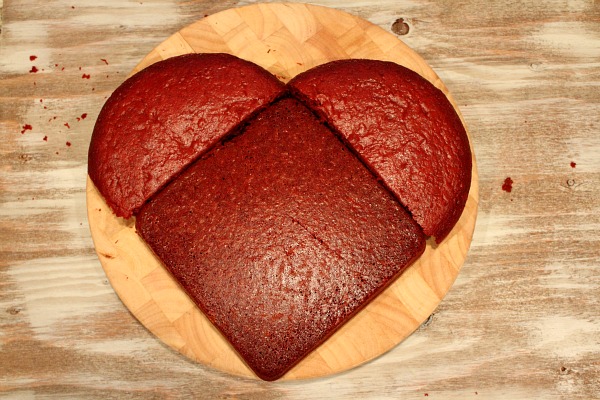 Then you take the two half circle cakes and you connect them to the square. My half circles were a little bigger than the length of the square sides, but I cut some edges and it worked out okay.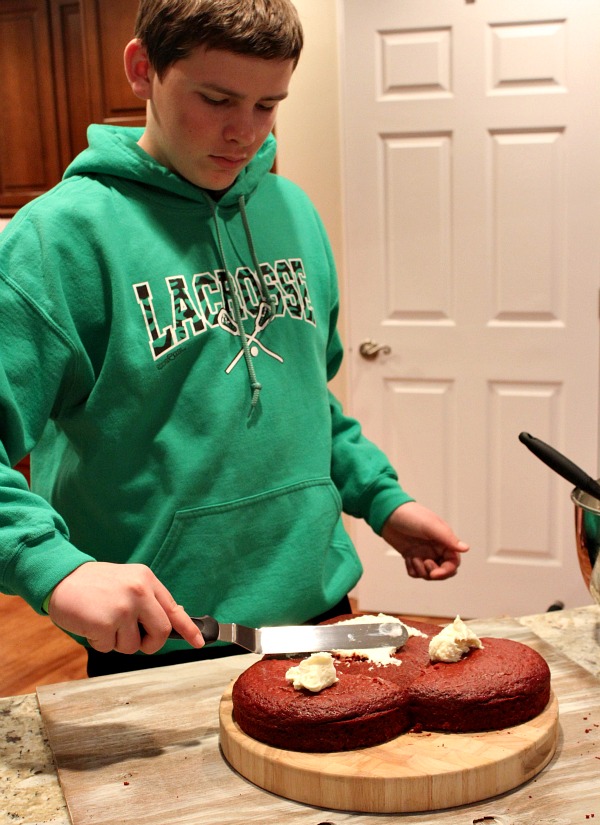 Frosting the cake was difficult. The top of the cake was very tender, and it ripped when we tried to spread frosting over it. By being even more careful, my Mom and I were able to spread the frosting over the cake without damaging it a lot.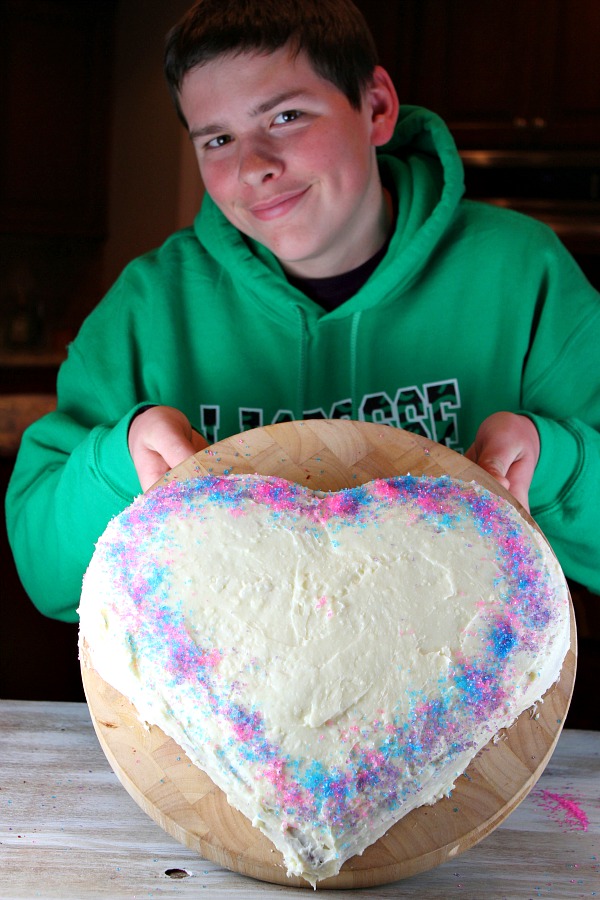 I ended up throwing some Valentine's Day sprinkles on top. This cake wasn't perfect, but it was good enough. The heart shape is really cool and it is great for Valentine's Day. Want to impress someone? Most people will think that this cake came straight out of a bakery. And trust me, that's a good thing. 🙂
And even a kid can make a heart cake… Like Me!
How to Make a Heart- Shaped Cake
Here's a super easy way to make a heart-shaped cake.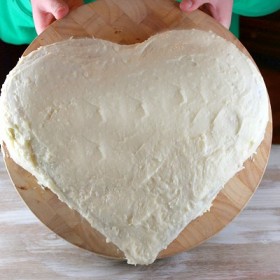 Ingredients:
cake mix, prepared as directed (or your favorite 2 layer cake recipe)
favorite frosting recipe (enough to frost a 2 layer cake)
Directions:
1. Prepare the cake batter, and divide between two pans- an 8-inch square pan and an 8-inch round pan- that have been sprayed with nonstick spray). Bake as the recipe directs.
2. Let the cakes cool completely, then remove them from the pan and onto a wire rack.
3. Find a cutting board or large platter that will fit the large heart cake. Place the square cake on point (one corner pointing down). Cut the round cake in half and place on the upper sides of the square to form a heart shape. Frost the cake and decorate as you wish!