Jack o' Lantern Sloppy Joe Pie
This post may contain affiliate links.


Halloween is just around the corner, so I decided to make a really festive recipe: Jack o' Lantern Sloppy Joe Pie. I wondered to my mom just before I wrote this post, "Why is a Sloppy Joe called a Sloppy Joe?"  She said that she didn't know, so we Googled it and found all kinds of information on the Sloppy Joe. I soon found out that it was supposedly invented at the Sloppy Joe's Bar in Key West, Florida.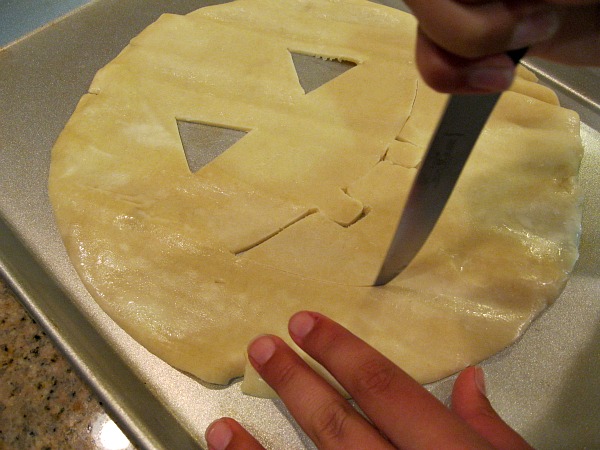 Cutting the pie crust is the best part of all by far because you get to carve any design you want. Let the kids do this part :).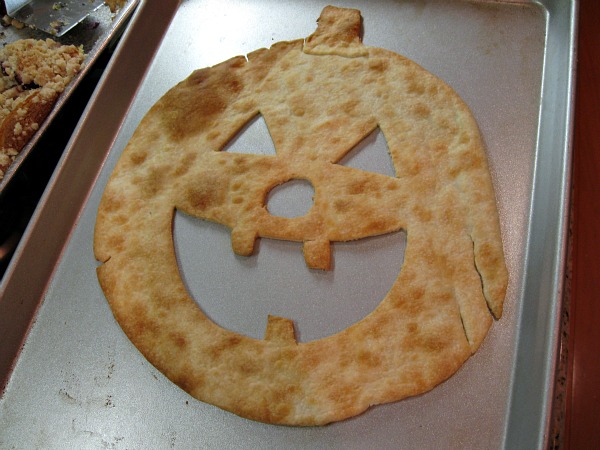 After the pie crust/Jack o' Lantern Face is done baking, you can leave it on the tray until the dish is ready to be served.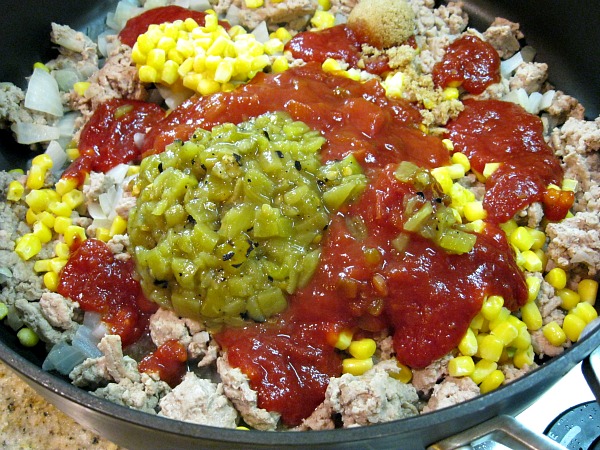 Yummm. That's what I call a Sloppy Joe!!!  It's ground turkey with a whole bunch of good stuff.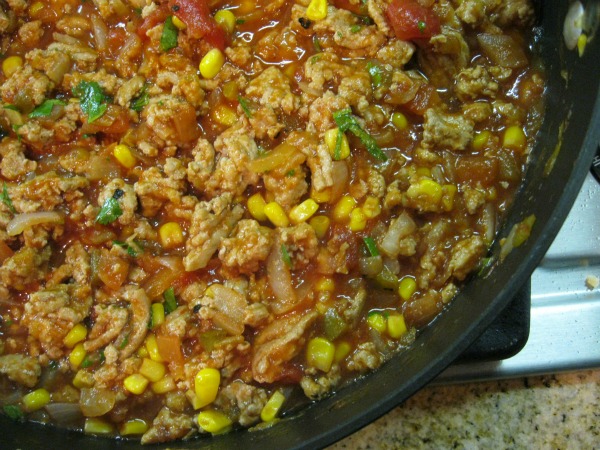 Bring on the bubbles!!!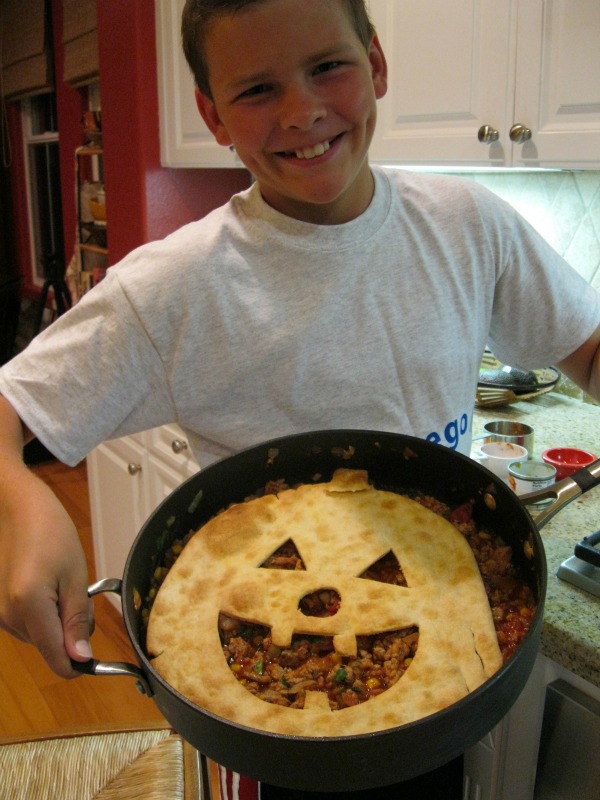 Smile! The recipe turned out excellent and yeah, the Jack o' Lantern was hit by a car yesterday and lost most of his teeth:). As I was saying, the recipe was a good combination because pie crust and Sloppy Joe meat taste GREAT/heavenly together.
And even a kid can make an awesome Jack o' Lantern Face… Like Me!
Jack o' Lantern Sloppy Joe Pie
Fun recipe to make with your kids for Halloween!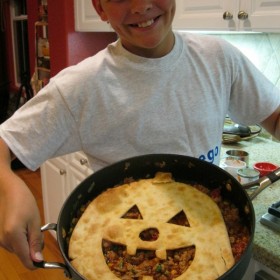 Ingredients:
1/2 box pie crusts, softened (you just need one crust)
1.25 pounds ground turkey
1 medium onion, chopped (1/2 cup)
1 cup corn (frozen or fresh)
1 cup thick and chunky salsa (mild for kids)
1/2 cup chili sauce (found near the ketchup)
2 tablespoons packed light brown sugar
One 4.5-ounce can chopped green chiles (mild for kids)
2 tablespoons chopped fresh cilantro (if you want it)
Directions:
1. Preheat your oven to 450 degrees F. Unroll the pie crust onto an ungreased cookie sheet. With a sharp knife, cut a jack o' lantern face from the crust. Use some of the scraps to attach a stem to the top. Bake 9 minutes, or until the crust is light golden brown.
2. Meanwhile, in a 10 or 11-inch nonstick skillet, cook the turkey and onion over medium-high heat for 8 to 10 minutes, stirring often until the turkey is no longer pink. Stir in the corn, salsa, chili sauce, brown sugar and chiles. Bring the mixture to a boil, then reduce heat to medium-low. Simmer for 8 to 10 minutes, stirring once in a while, until everything is cooked through. Stir in the cilantro (if using). Carefully place the baked jack o' lantern crust on top of the turkey mixture in the skillet and serve!
Source: RecipeBoy.com (Adapted from Pillsbury)