Because of the rapidly approaching candy-infested holiday named Halloween, I decided to make a recipe that no trick-or-treater would dare refuse… A Pumpkin Pie Milkshake!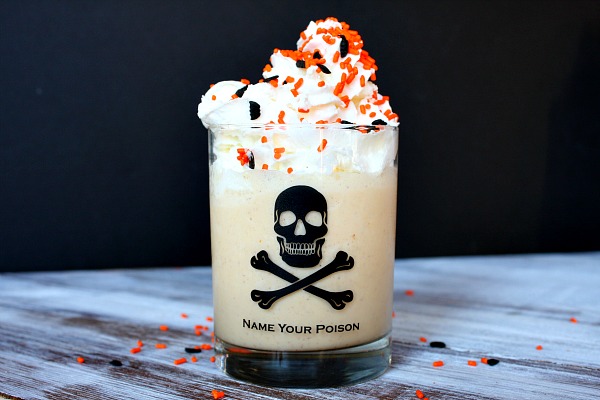 In Pirate Talk, name your poison is another way of saying to scallywags, name your drink! This recipe does not have any poison in it. Thankfully!:) Or does it…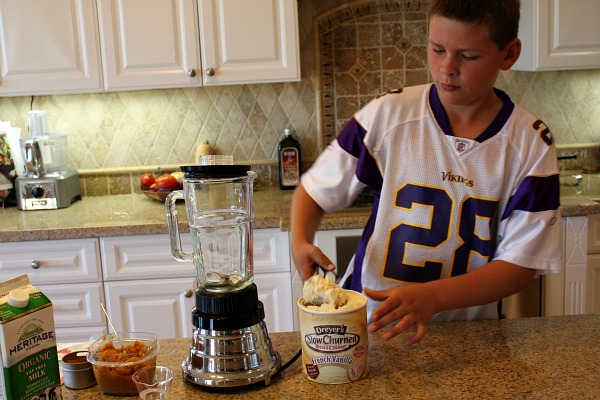 I love recipes that have fewer than five ingredients, and this Pumpkin Pie Milkshake is one of them! You will blend vanilla ice cream with milk, unsweetened pumpkin puree and ground cinnamon.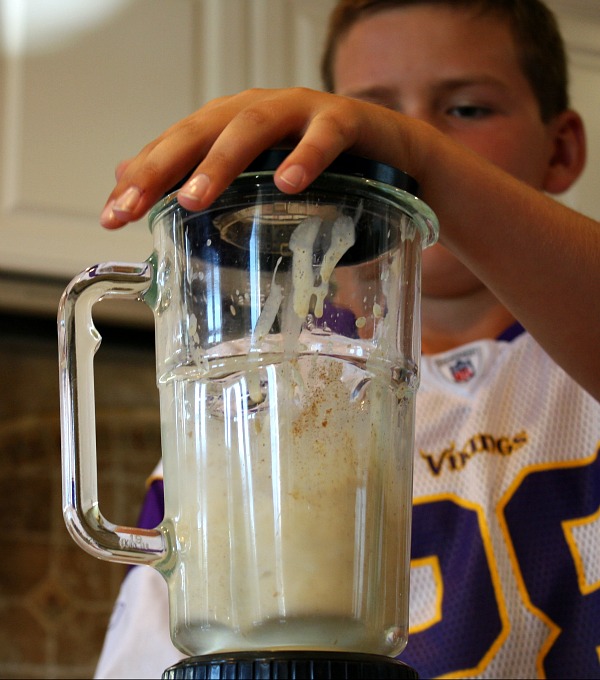 If the milkshake is too thick when you're done blending, add a little more milk and blend it a little bit longer.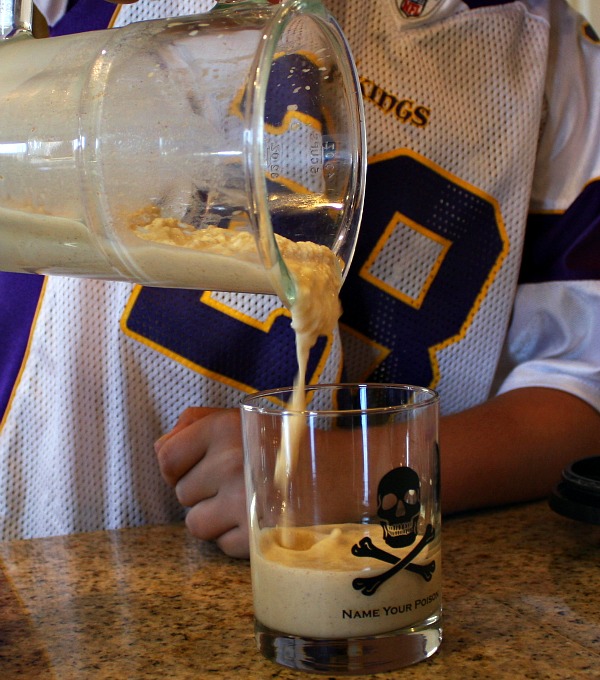 Some of it's chunky but that's the good part.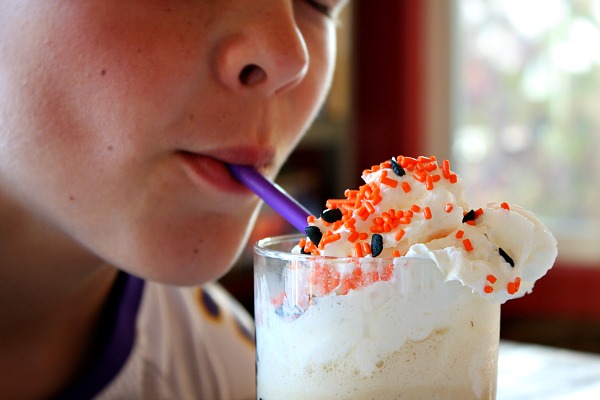 My lesson learned from this easy Pumpkin Pie Milkshake recipe is that heaven comes in small glasses. But the trick is to pile up the whipped cream until you have a mountain that is a few feet less than the height of Mt. Kilimanjaro. These turn out fabulous! They taste just like pumpkin pie, and I suggest parents (or kids) make this recipe on any day near Halloween (or Thanksgiving), no matter what the weather is!
And even a kid can drink a heavenly milkshake in five minutes… Like Me!
If you're into milkshakes, you might like to try these too: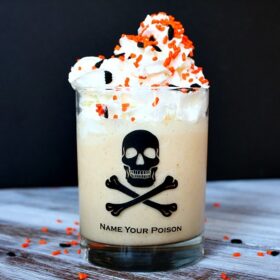 Pumpkin Pie Milkshake
A delicious fall sweet treat!
Ingredients
1½

cups

vanilla ice cream

(6 scoops)

⅔

cup

milk

4

tablespoons

unsweetened pumpkin puree

½

teaspoon

ground cinnamon

whipped cream and sprinkles

(optional)
Instructions
Scoop ice cream into a blender. Add the milk, pumpkin and cinnamon. Blend until smooth. Divide the milkshake mixture between two glasses. Add whipped cream and sprinkles on top, if desired. Drink!