Last week I had my book signing at the local Barnes & Noble in Reno for the FutureChef's Cookbook! I was able to make Raspberry Dark Chocolate Banana Bread Muffins (my recipe contribution to the book) to hand out to the public. Everyone loved them, and I think the signing went very well. Many of my friends came out to see me, as well as my Grandma. It was so fun!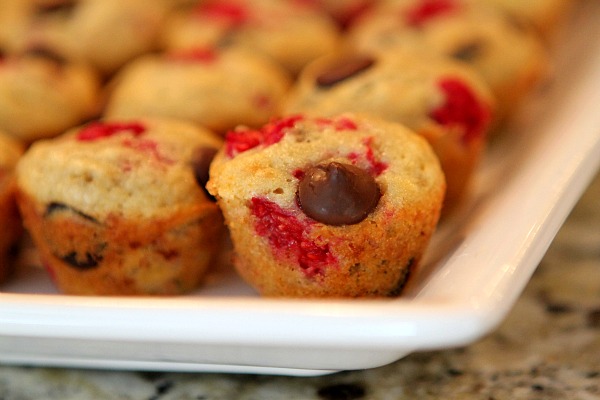 These Raspberry Dark Chocolate Banana Bread Mini Muffins were a great twist off of my original bread. They were super easy to serve too! I don't know what is wrong with society these days, but many people walking around the store refused the offer of sampling the tiny muffins! Who the heck in the entire world would refuse a tiny muffin of deliciousness?!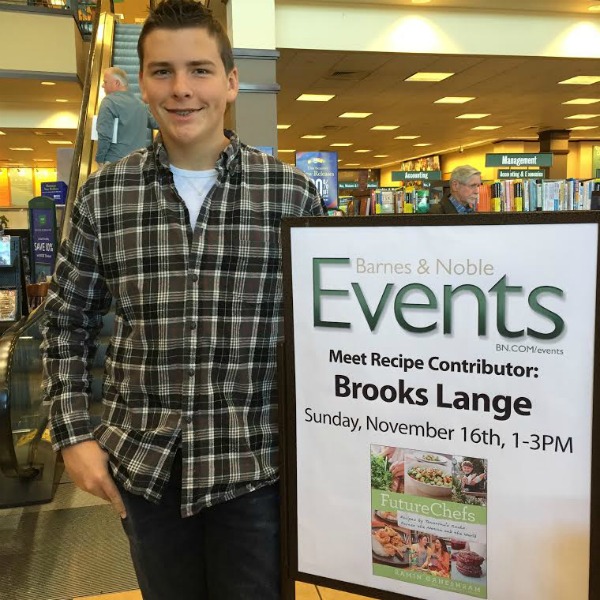 Barnes & Noble was kind enough to make me a sign! I paired up with the PBS channel in Reno, who was having a book fair that day, and together we brought in loads of Barnes & Noble customers.
My setup was pretty cool. I set my Mom's laptop on the front of the table and opened it up to my Raspberry Dark Chocolate Banana Bread post. I can't believe that it has been like 2 1/2 years since I wrote that post. Time flies when you're having fun!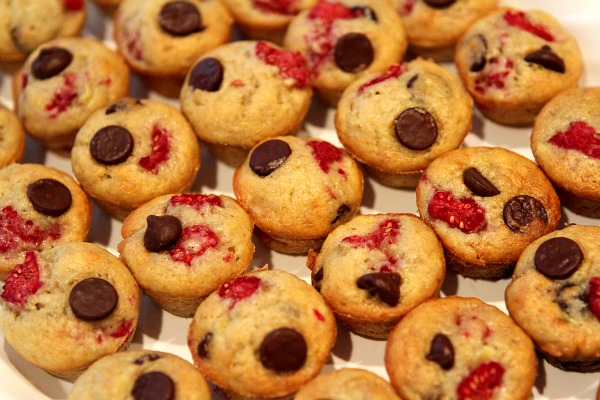 These Raspberry Dark Chocolate Banana Bread Mini Muffins are the perfect snack size. Every day I eat three of them for a school snack!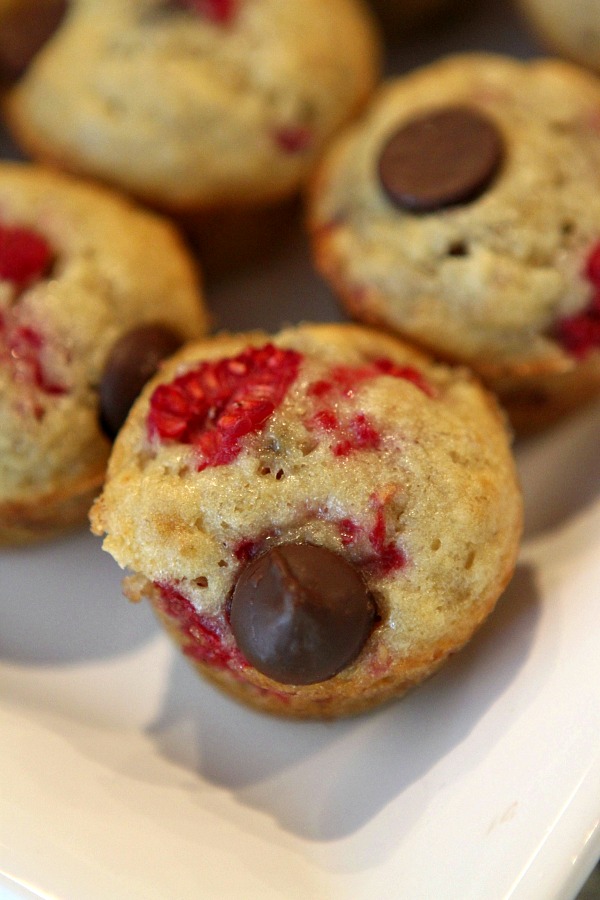 I want to wish everyone a happy Thanksgiving. I'm grateful for all of my readers as well as my followers on Instagram and Twitter. I'm also extremely grateful to my friends and family. They are very supportive of me and encourage me to do great things.
How can you go wrong with flavors like raspberry and dark chocolate?! They are amazing in bread form and mini muffin form. Now that the holiday season is on the way, it's the perfect time to make your own Raspberry Dark Chocolate Banana Bread or Mini Muffins. I get to go chop down our Christmas tree with my family soon! Do you guys cut down your own or go buy one? Have an amazing Thanksgiving!
And even a kid can have a book signing… Like Me!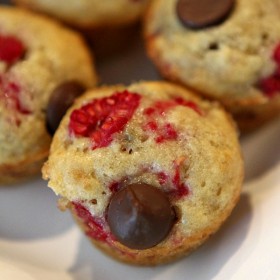 Raspberry Dark Chocolate Banana Bread Muffins
Mini muffins from one of the most popular recipes on RecipeBoy!
Ingredients
2

cups

all purpose flour

1

teaspoon

baking soda

½

teaspoon

salt

1

cup

granulated white sugar

¼

cup (½ stick)

unsalted butter,

at room temperature

2

large

eggs

1½

cups

mashed, ripe bananas

(about 3 bananas)

⅓

cup

plain low fat yogurt
 or sour cream

1

teaspoon

vanilla extract

1

cup

dark chocolate chunks or chips

1

cup

gently chopped fresh raspberries

additional chips and raspberry chunks,

optional
Instructions
Preheat oven to 350°F. Spray a mini muffin tin with nonstick spray.

In a medium bowl, whisk together the flour, baking soda and salt.

In a separate large bowl, beat the sugar and butter with an electric mixer at medium speed until well blended (about 1 minute). Add the eggs one at a time, beating well after each addition. Add the banana, yogurt, and vanilla; beat until blended. Stir in the flour mixture; just until moist. Don't over-mix. Stir in the chocolate chunks and then gently stir in the raspberries.

Spoon the batter into the prepared muffin cups. If you want, you can sprinkle a few additional chocolate chunks and raspberries on the top of each muffin to make them look pretty.

Bake for 10 to 13 minutes or until a wooden pick inserted in center comes out clean. Cool 10 minutes in the pan on a wire rack. Remove from pan and cool completely on the wire rack. Spray your pan again and repeat with more batter.
Disclosure: There are Amazon affiliate links included within this post. Just a few cents per purchase going into my college account!