Shamrock Shake
This post may contain affiliate links.


St. Patty's Day is next Wednesday (oops… on the 17th) so I made a popular McDonald's menu item, a Shamrock Shake. Do they still make these though? I don't think so because my dad you used to drink them when he was a kid and that was like centuries ago. But the thing that sets my Shamrock Shake apart from the McDonald's one is that mine had no added chemicals OR preservatives! Also I used low-fat ice cream and non-fat milk. Now please enjoy my Saint Patrick's Day Presentation. And while you're reading this post, please count the phrases in green. Please leave a comment with your answer at the bottom and I'll tell you if you're right or wrong.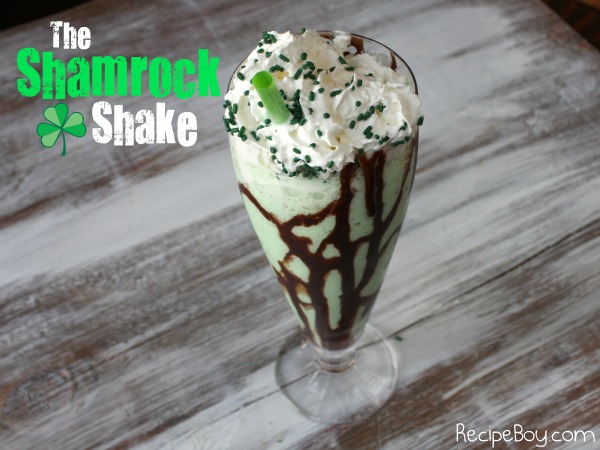 Just like veins of gold sometimes run through quartz, veins of chocolate run through my Shamrock Shake.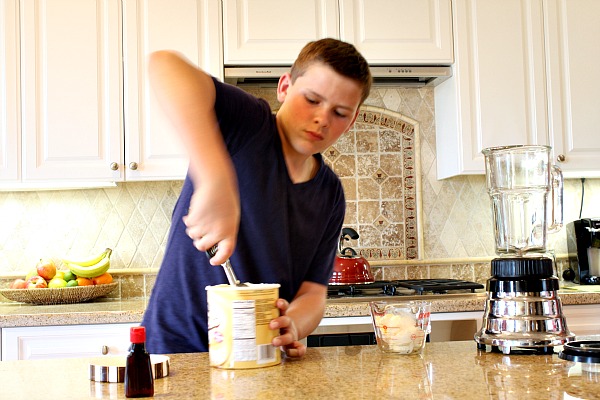 Put some muscle into it Brooks! Scoop with all your strength.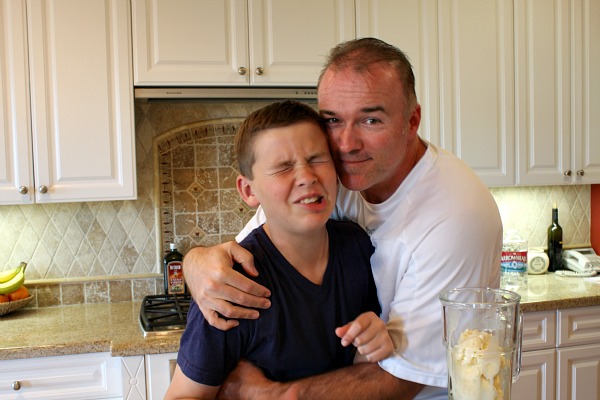 Eeeww!! Don't hug me in the middle of a recipe Dad. That's my dad, squeezing all of the air out of my lungs.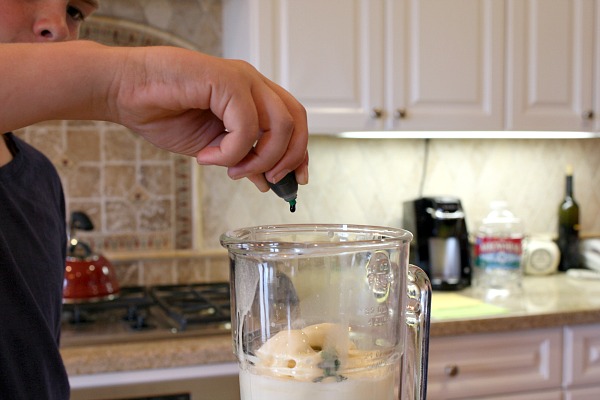 Eight drops  of Green Food Coloring + milk + mint extract, and then blender time!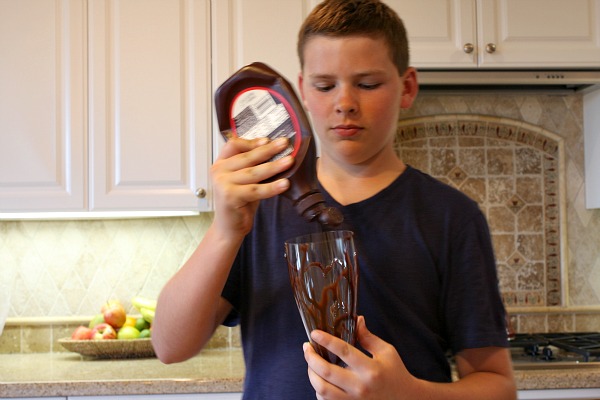 Before you put the Shamrock Shake in the glass, you need to create your veins of chocolate by squeezing the bottle of chocolate syrup while rotating the glass.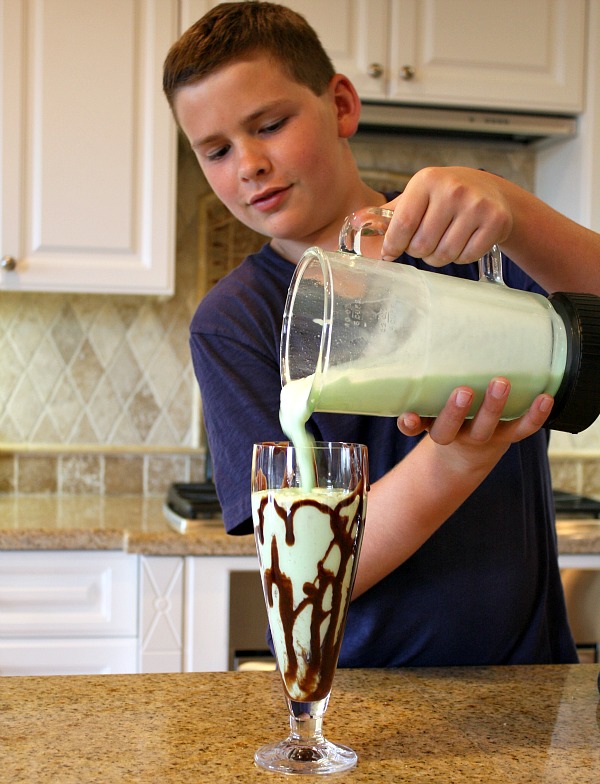 Now you can pour it. Just a warning though, after you have poured the shake in the glass, put a little more chocolate syrup in it. The veins just aren't enough.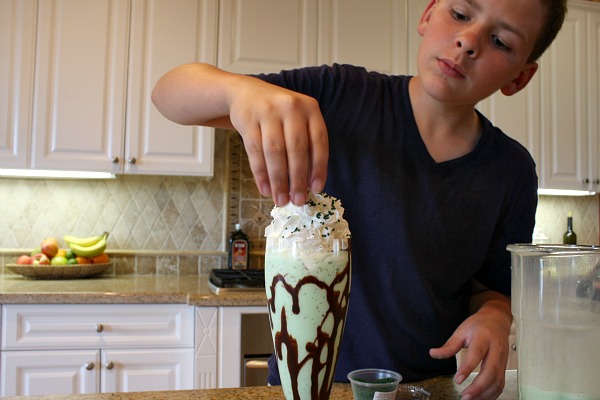 Give it a VERY generous amount of whipped cream  and then finally sprinkle the sprinkles on top.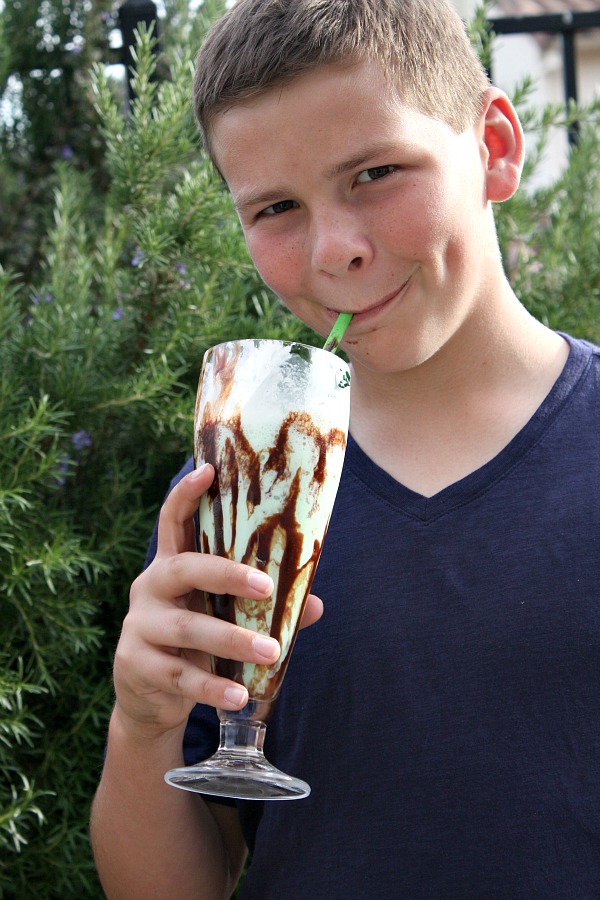 That's what I call a Shamrock Shake! If you can't find a McDonald's near you that serves these, I suggest you make my version of a Shamrock Shake. I take that back now because it should be the other way around: if you can't find the ingredients for my recipe at the store, use McDonald's as a LAST resort.
And even a kid can take a chemical-filled shake and turn it into a SUPER DELICIOUS recipe… Like Me!
Happy St. Patrick's Day!!
Shamrock Shake
The festive St. Patrick's Day milkshake that McDonalds used to feature long ago...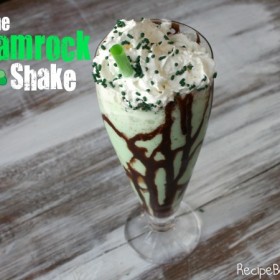 Ingredients:
2 cups vanilla ice cream (I used low fat French Vanilla)
1 1/4 cups skim milk
1/4 teaspoon mint extract (NOT peppermint)
8 drops green food coloring
chocolate syrup
whipped cream and green sprinkles, if desired.
Directions:
Place all ingredients in a blender and blend away. Drizzle chocolate syrup on the inside of two glasses. Divide the blended shake between the two glasses. Top with whipped cream and green sprinkles if you'd like! Sip with a straw.
Source: RecipeBoy.com (Inspired by Food.com)