New England Clam Chowdah
This post may contain affiliate links.


A couple weeks ago, my friend was hosting a Patriots vs. Chargers party. Since I am a huge fan of both teams, I wore a jersey from each one. Every time I think of the Patriots or any Massachusetts sports team, I think: clam chowder, clam chowder, clam chowder! So that's what I decided to make.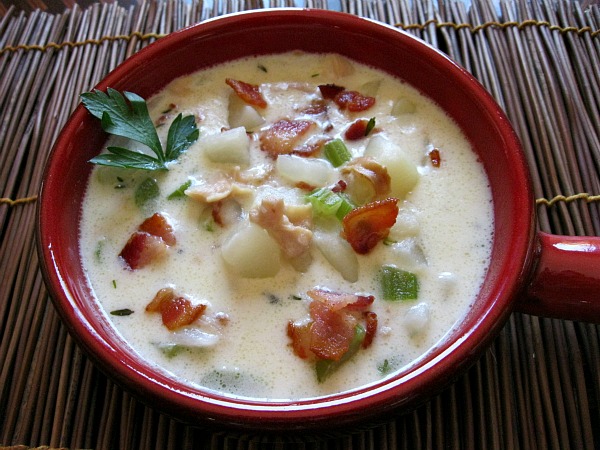 You can change the world with any amount of bacon. The "chowdah" (spelled and pronounced like this for obvious reasons) is a new addition to our family's "Best Recipes EVER!" chart.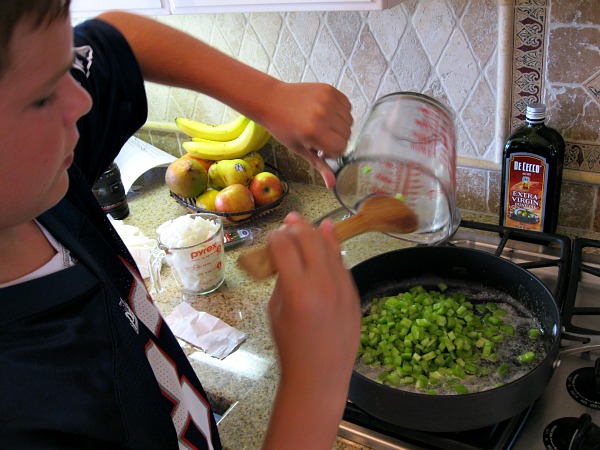 Soundtrack- Sizzle, sizzle, SIZZLE!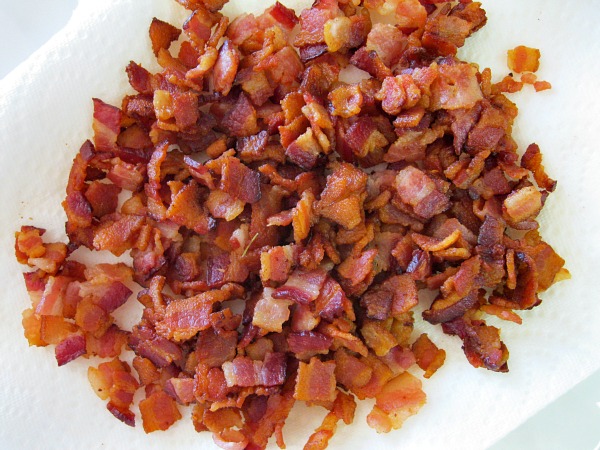 Crunchy, tenderized, sweet bacon. (I think bacon is in every one of my recipes, but I'm not sure! 🙂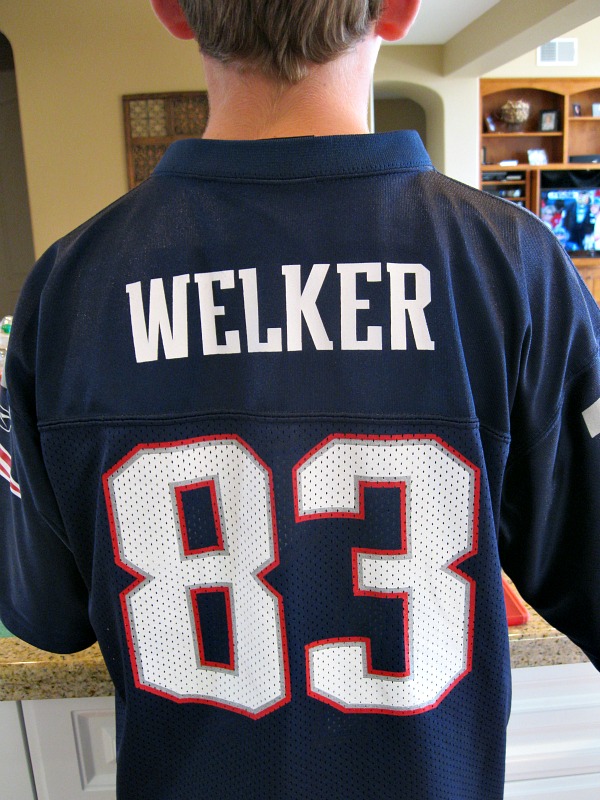 One of my favorite players in the NFL is Wes Welker. He may be short, but he's still a GREAT wide receiver.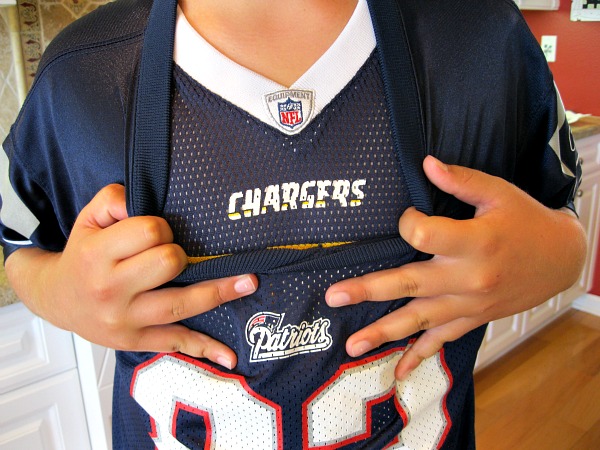 This is something I like to call dual fansmanship. a.k.a.- I am dedicated to both teams!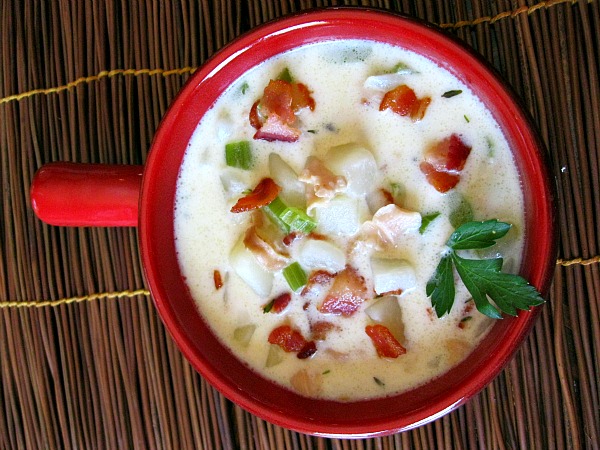 This New England Clam "Chowdah" turned out great although it wasn't as creamy as I wanted it to be. I recommend this great recipe for any sports game.
And even a kid can be a hard core football fan… Like Me!
New England Clam Chowder
This is our family's special recipe for clam chowder. We've eaten and enjoyed it for many years now (but I added the bacon!)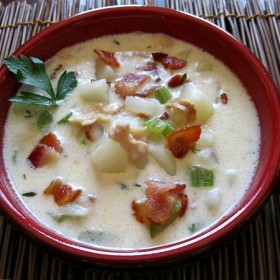 Ingredients:
SOUP:
1 cup onion, diced
1 cup celery, diced
2 medium Russet potatoes, peeled and chopped
2 (6.5 ounce) cans clams, juice reserved
1 teaspoon salt
WHITE SAUCE:
1/2 cup unsalted butter
1/2 cup all-purpose flour
2 cups whole milk
2 cups nonfat milk
1/2 teaspoon salt
EXTRAS:
4 strips bacon, cooked and chopped
sourdough bread
Directions:
Place onion, celery and potatoes in a large saucepan. Pour clam juice over veggies (don't add the clams yet); add enough water just to cover the vegetables, sprinkle on salt, and simmer until tender.
Make white sauce when veggies are done simmering. In another large saucepan, melt butter; add flour, mixing well with a wire whisk. Add milks and whip until thick while it's heating up. Add clams, simmered vegetables and salt, as desired. Heat through.
Serve in soup bowls with a chunk of crusty sourdough bread, and top each bowl of soup with some bacon.
Source: RecipeBoy.com (Adapted from RecipeGirl.com)