Here's a fun, at-home project for you: How to Make Homemade Gatorade!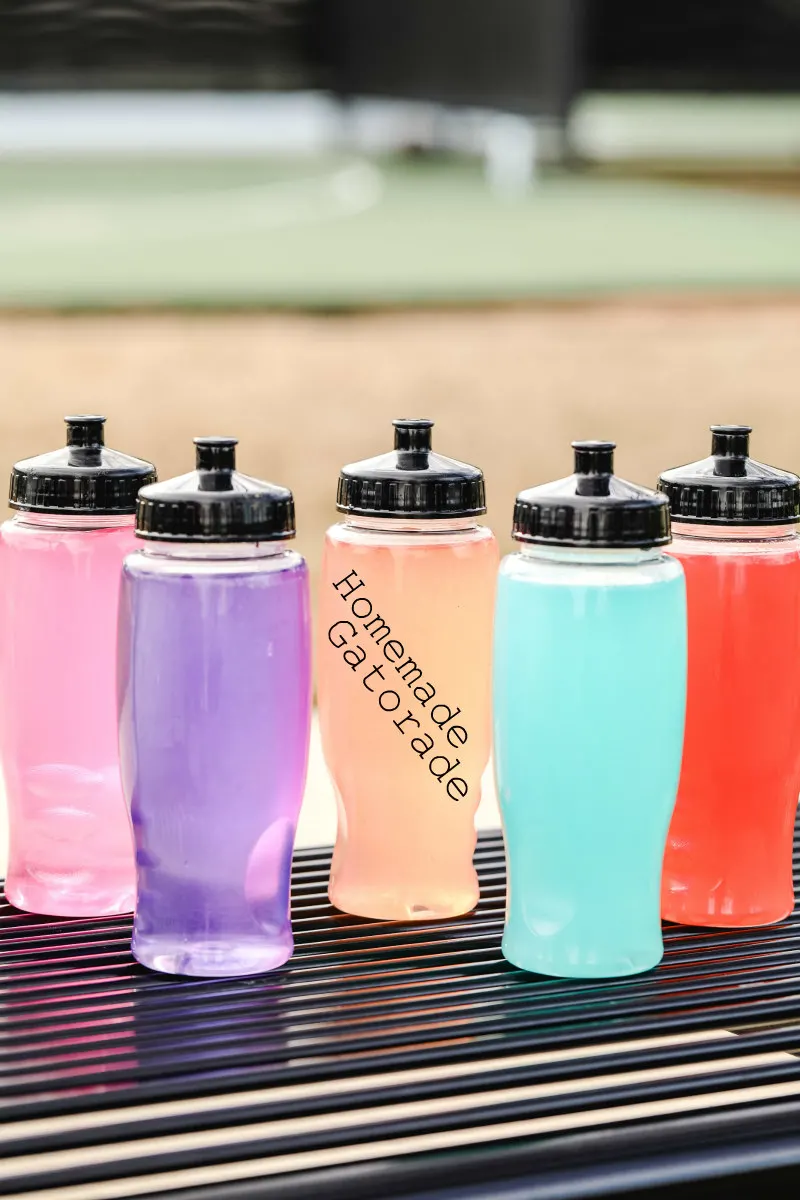 Sports drinks like Gatorade are beverages that are specially formulated to help people rehydrate during or after exercise. Gatorade is sometimes tough to find on store shelves these days, but you can easily make a copycat Gatorade recipe like this one at home. It's a fun project for your kids to do. And it's neat to show them that things like Gatorade can be made homemade!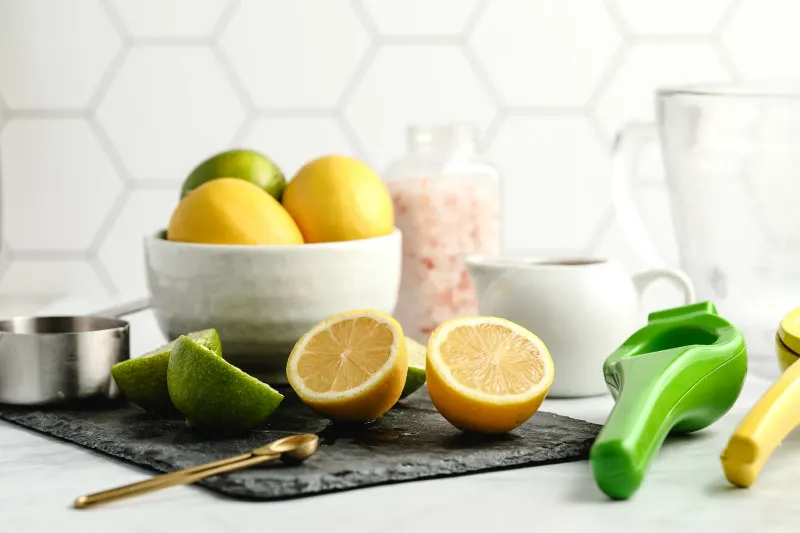 Ingredients needed for Homemade Gatorade:
water
Kool-Aid packet (any flavor)
freshly squeezed orange, lime or lemon juice
agave syrup (or desired sweetener)
Light salt (important ingredient– and it's sold near the regular salt)
Sea salt (make sure it's "sea salt." If you happen to have the pink Himalayan sea salt, that works well).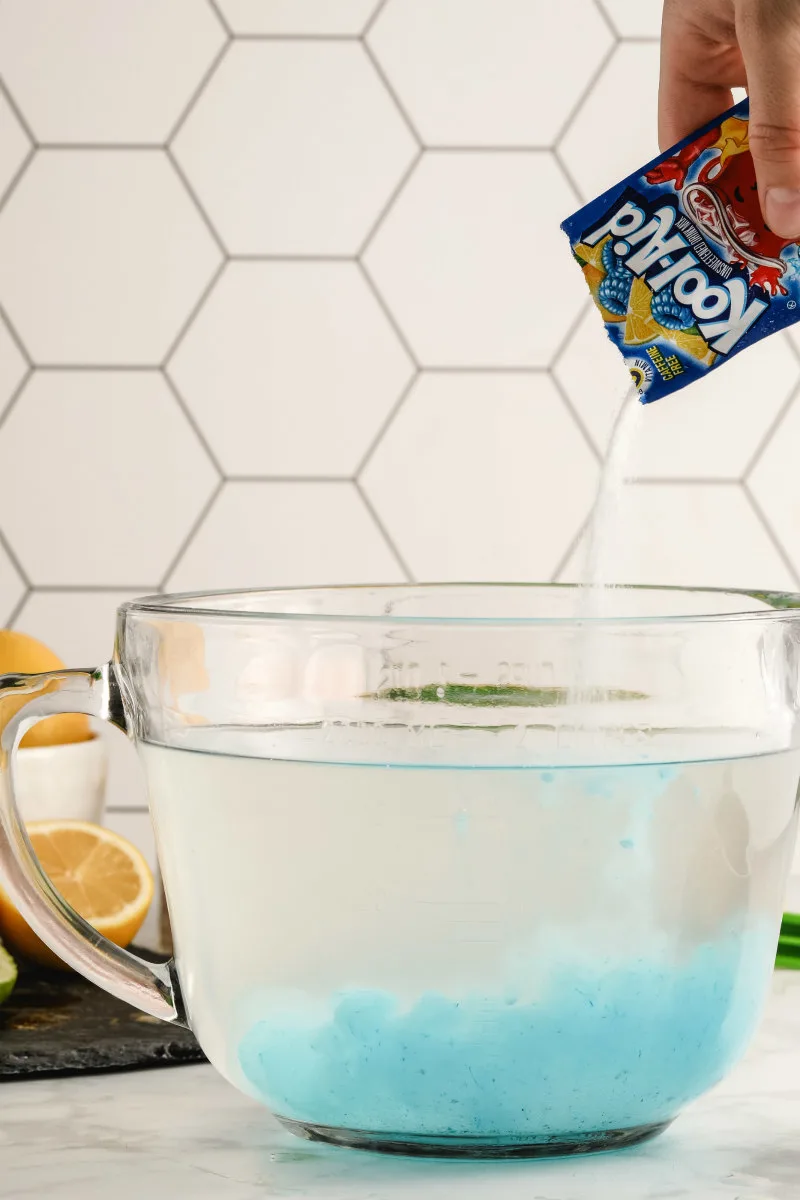 How to make Homemade Gatorade:
Start with 8 cups of water. Add one Kool-Aid packet to the water. That's what I'm using to flavor the Gatorade. And the nice thing about it is that you can use any flavor you want!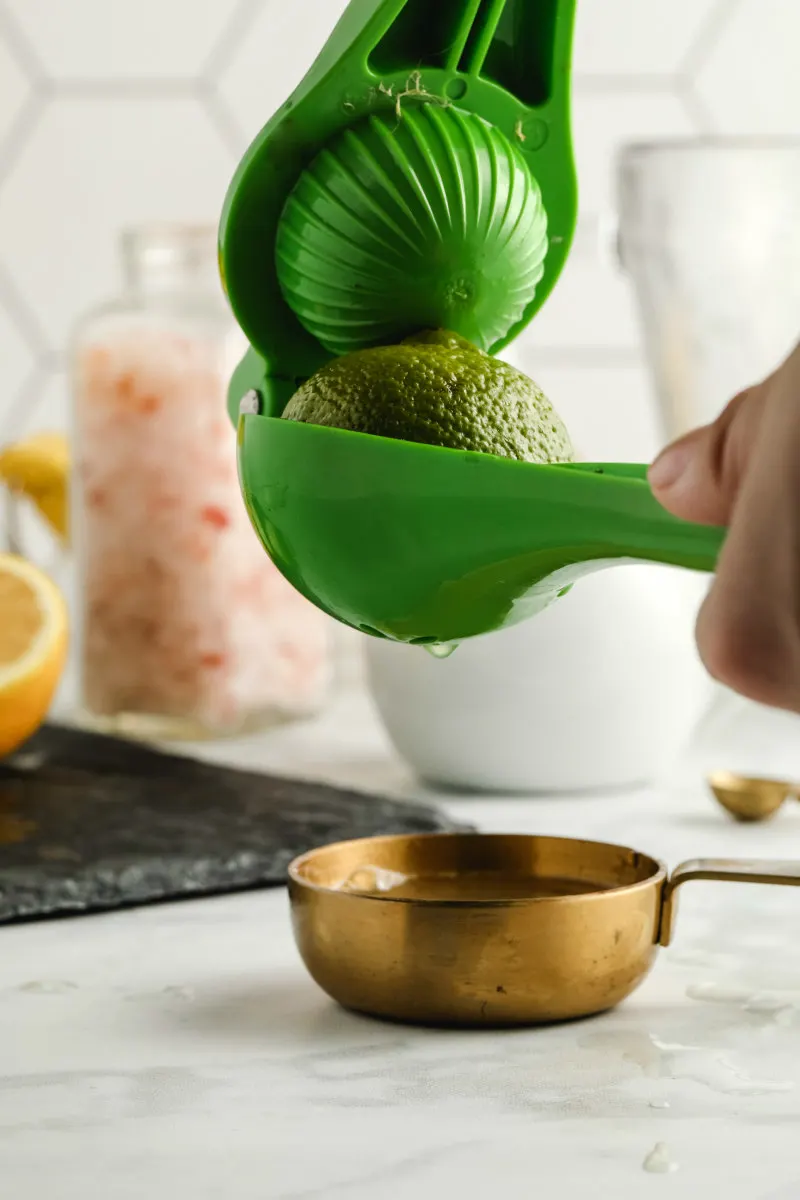 A little bit of freshly squeezed juice is added in too. You can use lemon, lime or orange juice.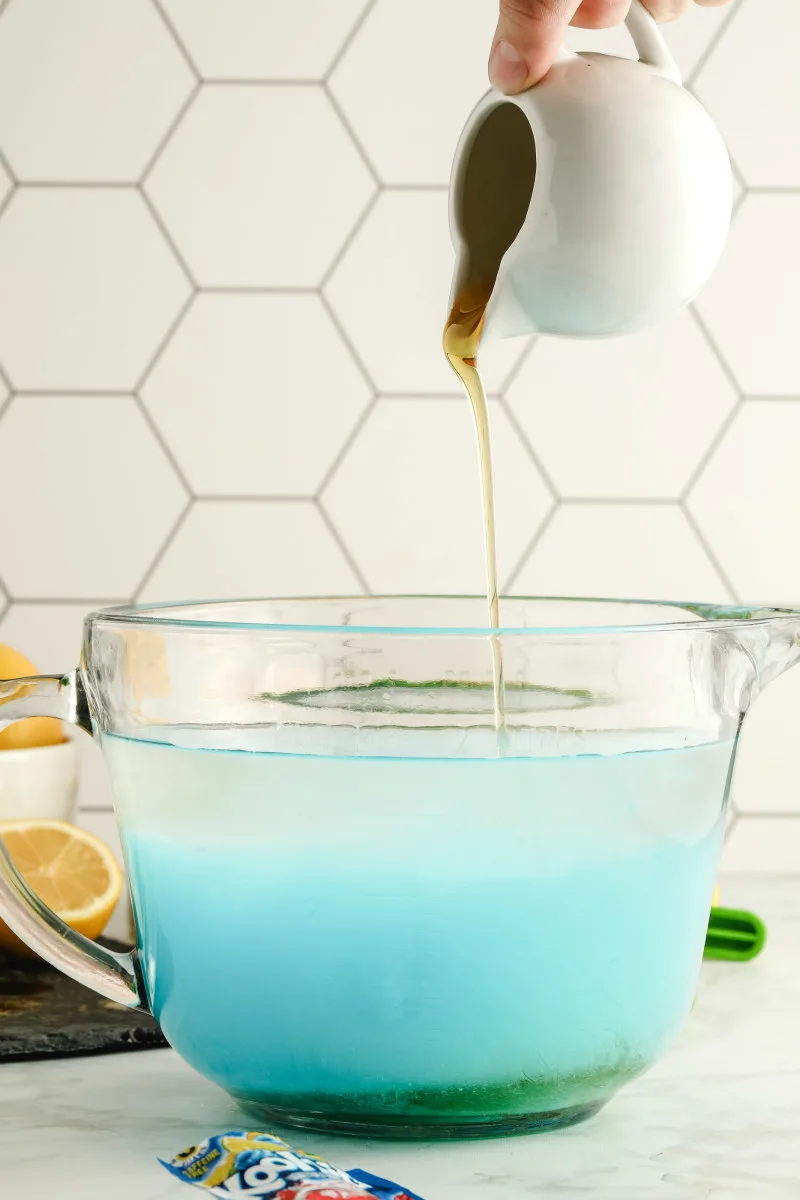 Agave syrup is what I use for the sweetener in the recipe. 1/2 cup is just right, according to taste testers around here. But if you want to reduce the sweetness a little bit, or if you want to try using honey or a sugar-substitute sweetener then that's totally up to you.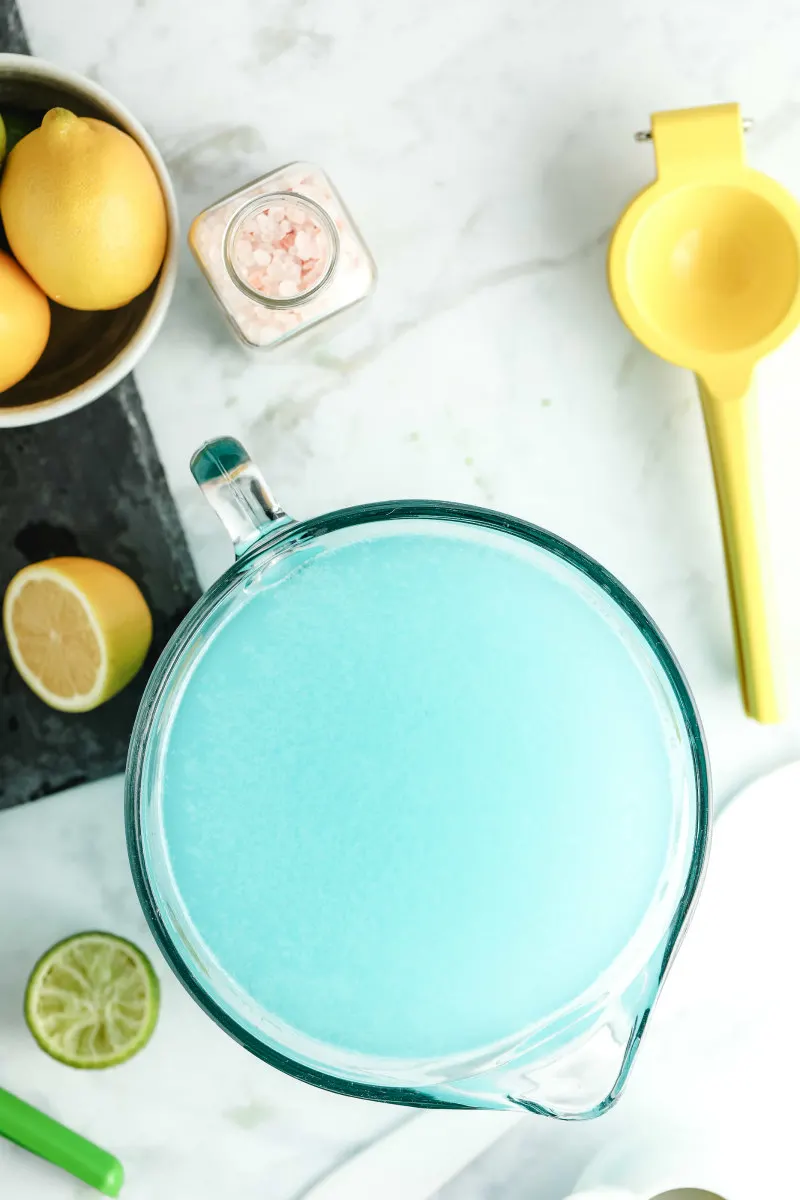 Salt is what adds the sodium and potassium to Gatorade, which helps make up the electrolytes that you want in there when you're making a sports drink. When you drink a lot of water while exercising, your body tends to lose a fair amount of electrolytes because of sweating so much. So the thought is that a sport drink with electrolytes can help balance that.
Nutritional information for this recipe per bottle- 5 bottles of Gatorade:
74 calories
18g carbs
1g protein
1g fat
176mg sodium
95mg potassium
16g sugar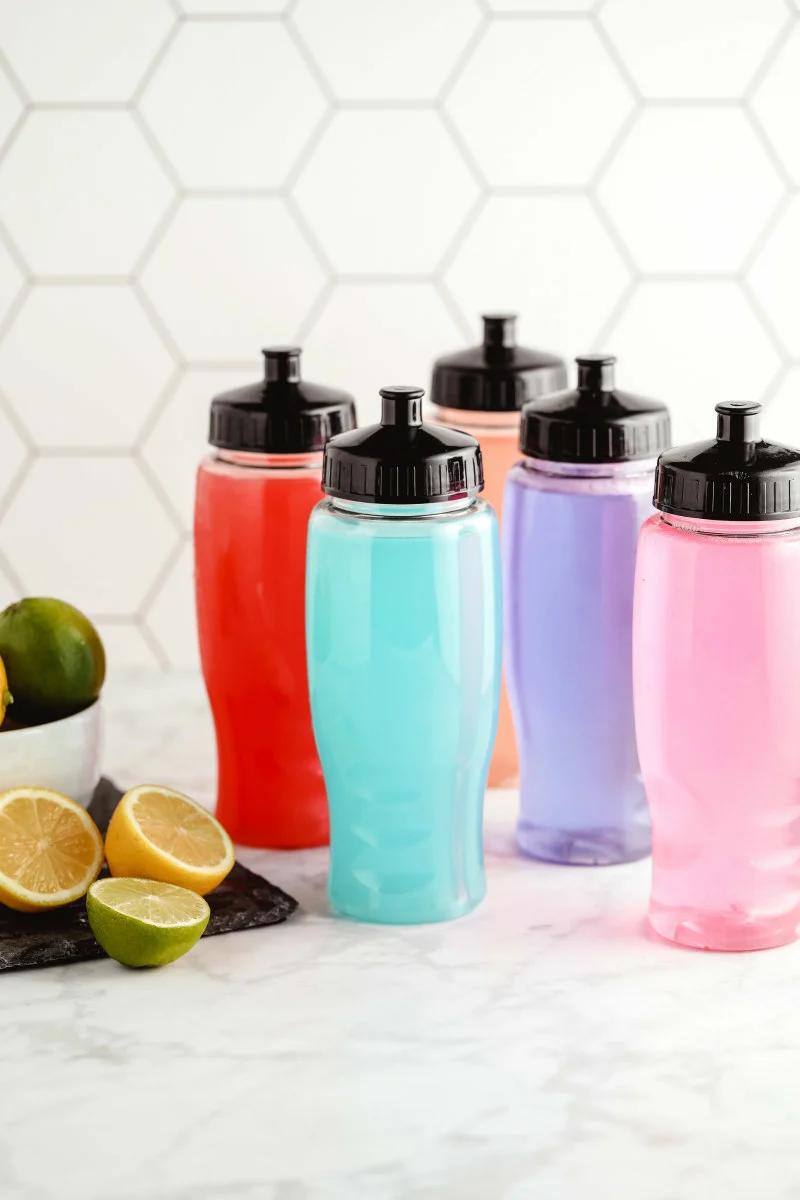 Sport Water Bottle Purchase Recommendation (affiliate link):
I found a set of SIX bottles on Amazon for a super cheap price. These are perfect water bottles for storing your homemade Gatorade.
Here are a few more drinks to make at home that you might like to try: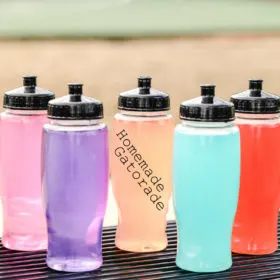 Homemade Gatorade
Easy recipe for your favorite sport drink!
Ingredients
8

cups

water

(2 quarts)

One

.13-ounce envelope

Kool-Aid

(any flavor)

1/4

cup

freshly squeezed lime, lemon or orange juice

1/2

cup

agave syrup

(can use honey in its place)

1/4

teaspoon

"light" salt

(available at any market)

1/4

teaspoon

sea salt
Instructions
Stir all ingredients together in a large pitcher. Then pour the Gatorade into water bottles and refrigerate until you are ready to enjoy some homemade Gatorade!
Notes
Nutritional information per serving using orange juice and agave syrup (5 servings in the recipe):
74 calories
18g carbs
1g protein
1g fat
176 mg. sodium
95mg potassium
16g sugar