When I was younger, I used to have Shirley Temples (when we went out for dinner), and I showed you how to make those in my VERY FIRST POST EVER! Now I'm at that age where you start to like Coke and Pepsi, so a post on How to Make a Roy Rogers is a perfect fit. The Roy Rogers drink is named after the cowboy actor and singer. I LOVE Shirley Temples and Roy Rogers, so it's fun to make them homemade!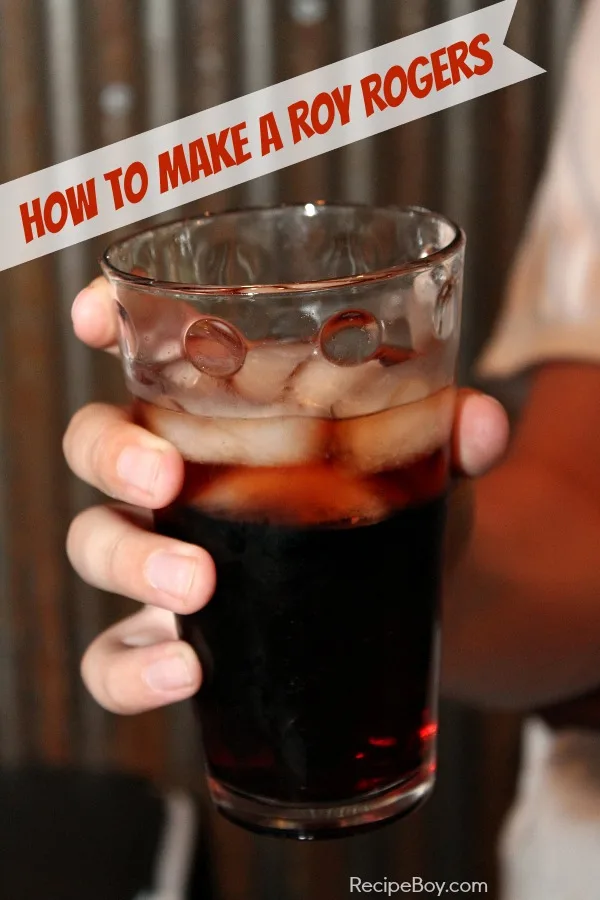 This picture was taken in front of my Dad's brand-new sports bar in our new house. My Dad spent a lot of time and energy (and money) creating his dream bar. Can you see his prized rusted corrugated tin wall in the background?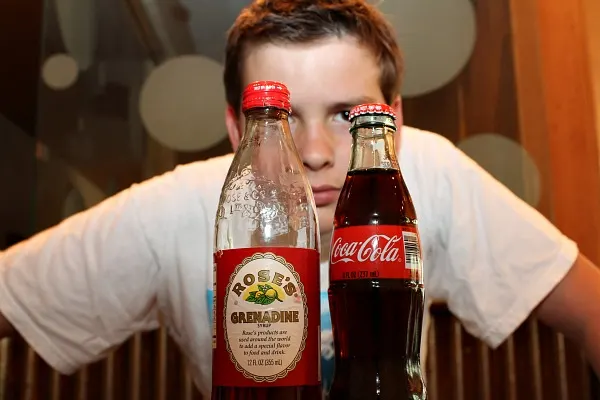 I'm ready to tackle this Roy Rogers! (But I don't want to spill it when I tackle it because I am looking forward to drinking it!) 🙂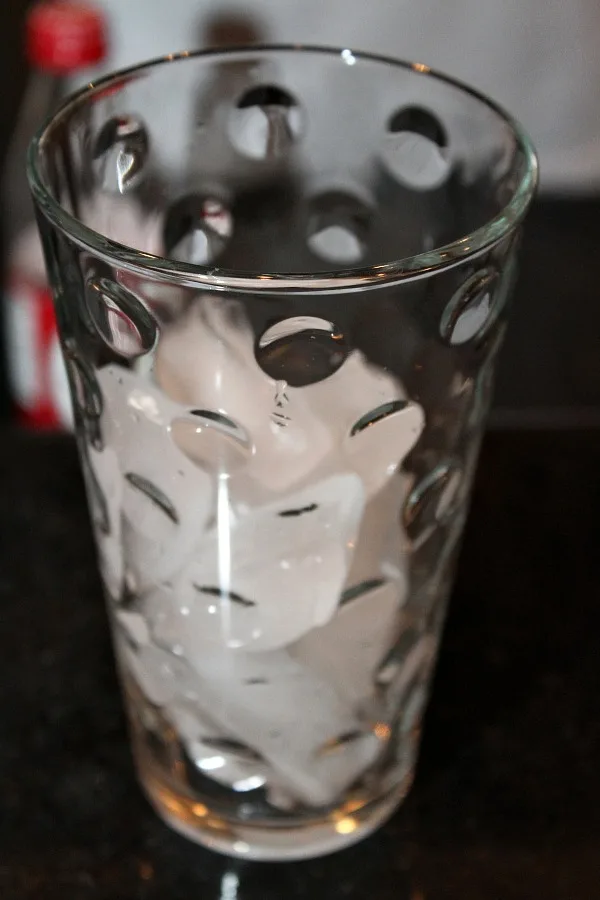 You start with a glass of ice. You can put as much ice as you want, but if you put in too much ice you will hardly have anything to drink. I like a little ice to keep the drink cold, but not a ton.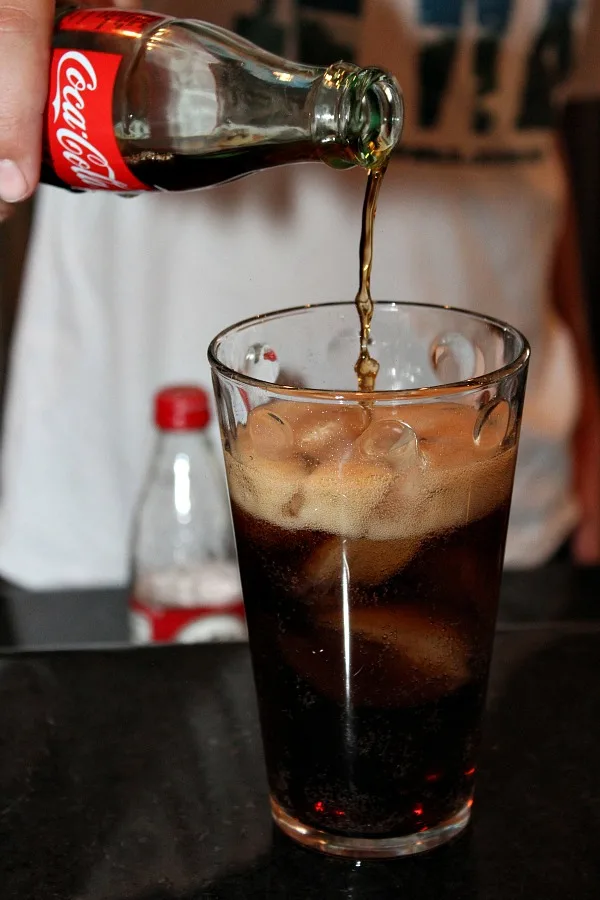 Pour the Coke into a glass. Use whatever kind of Coke you want, but I just used the old fashioned kind.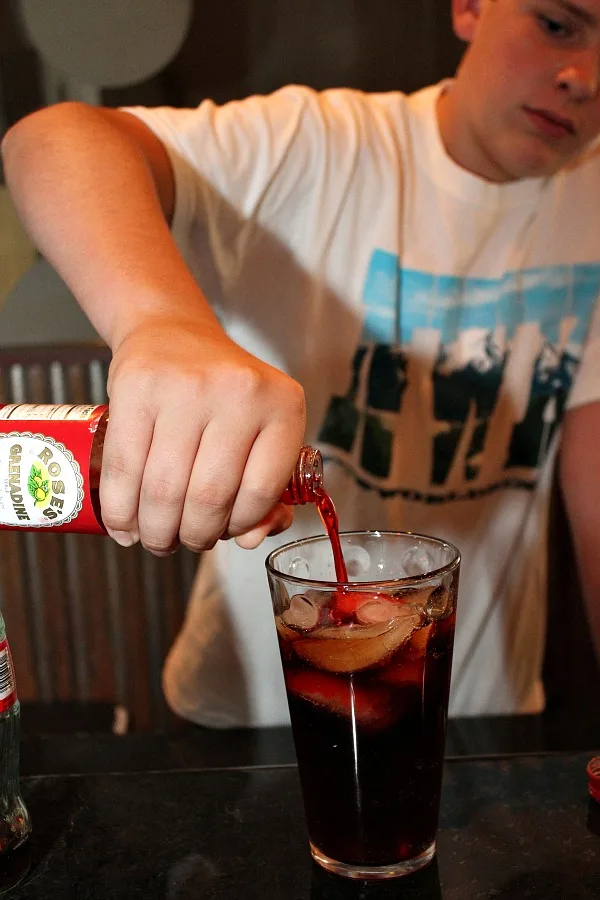 Now here's the good part! You pour in a splash of grenadine. If you are making this drink for yourself, you may want to take a sip of the Roy Rogers after every splash of grenadine to make sure that it tastes okay.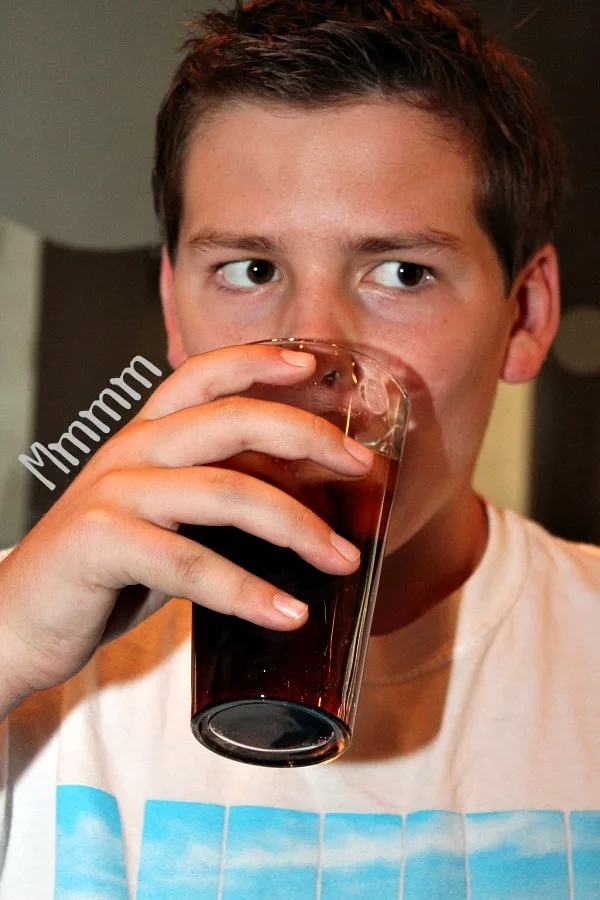 This is the face of a man that loves his drink! I'm not sure this drink will make you all manly like the Dr. Pepper commercials all brag about, but it sure tastes good. Remember: If you are a young child, you may want to make a Shirley Temple with Sprite instead of a Roy Rogers. I just LOVE Roy Rogers and I hope that everyone else that makes this Roy Rogers will share my passion for this exquisite drink!
And even a kid can make one of his favorite drinks… Like Me!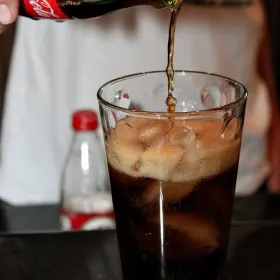 How to Make a Roy Rogers
Currently my FAVORITE thing to drink.
Ingredients
1

can or bottle

of Coca Cola

1

tablespoon

Grenadine

(more or less to taste)

maraschino cherry,

optional (I personally don't like them)
Instructions
Add about a tablespoon of Grenadine. Stir and taste. Add more if you'd like! Add a cherry if you want.
Nutrition
Calories:
190
kcal
Carbohydrates:
49
g
Protein:
0.3
g
Fat:
0.1
g
Sodium:
20
mg
Potassium:
13
mg
Sugar:
42
g
Calcium:
9
mg
Iron:
0.4
mg