A Shirley Temple is an iconic beverage that everyone should know how to make!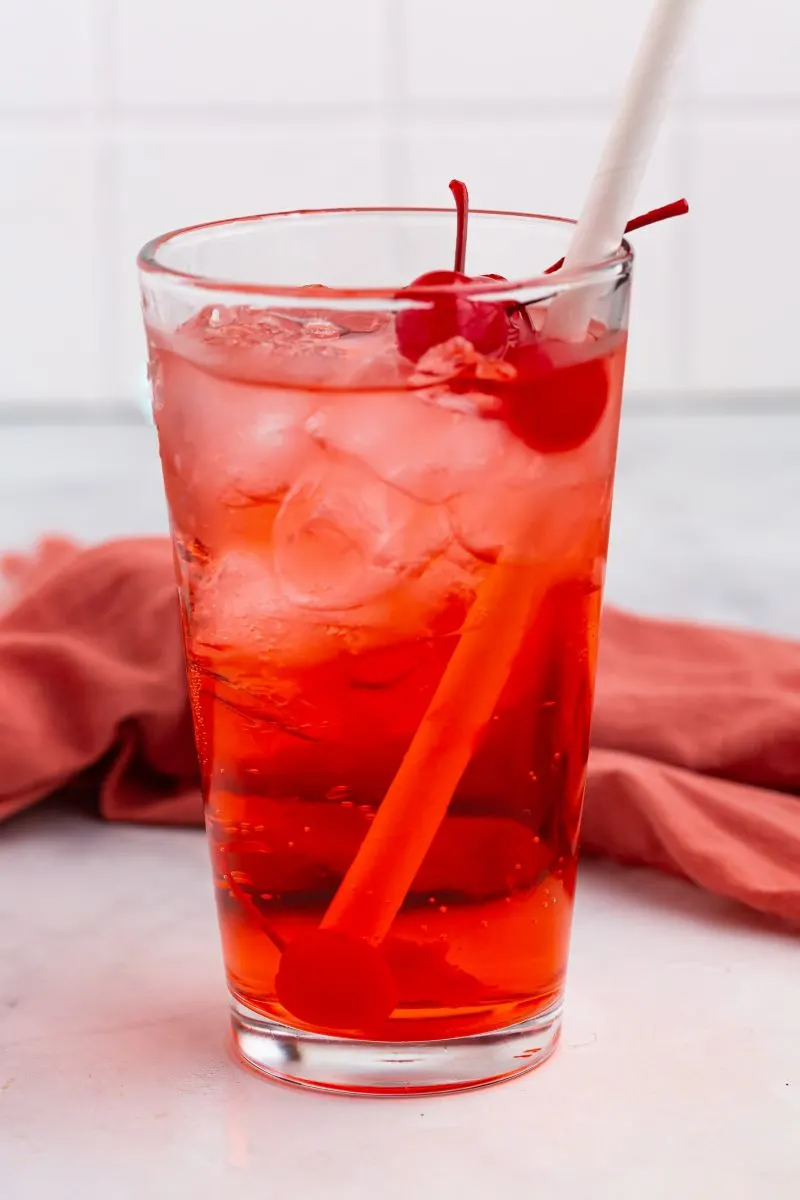 A Shirley Temple is a non-alcoholic mixed drink. It is sometimes served to children who are dining with adults. People do not know if this drink was actually served to the child actress Shirley Temple or if it was just named after her. We might not know the whole story, but we do know that Shirley Temples are a kid-favorite!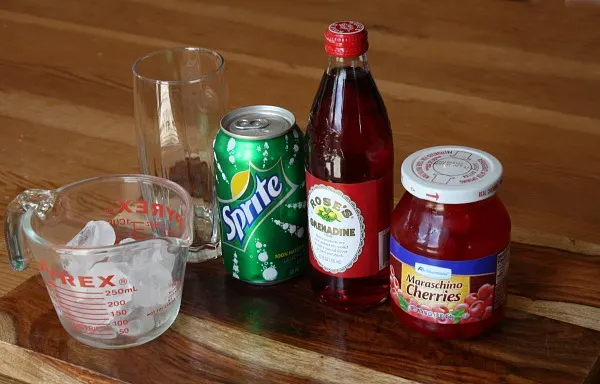 Ingredients needed:
ice cubes
Sprite or 7-Up
Grenadine syrup
maraschino cherry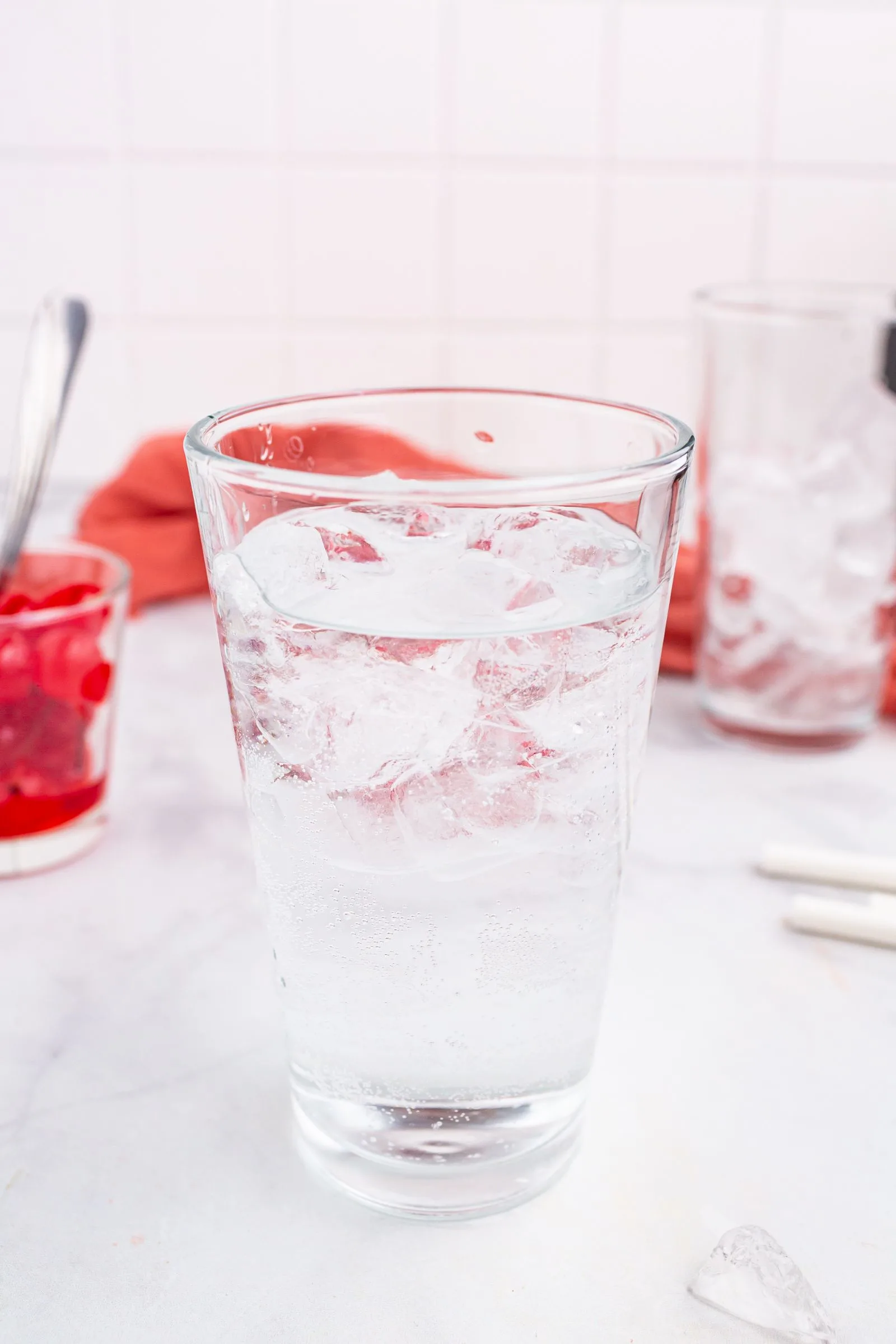 How to make a Shirley Temple:
The first thing you'll do is fill a tall glass with ice. Then you'll pour Sprite or 7-Up into the glass. As much as you want. It's a matter of preference whether you use Sprite or 7-Up (or some generic lemon-lime concoction), so use what you like.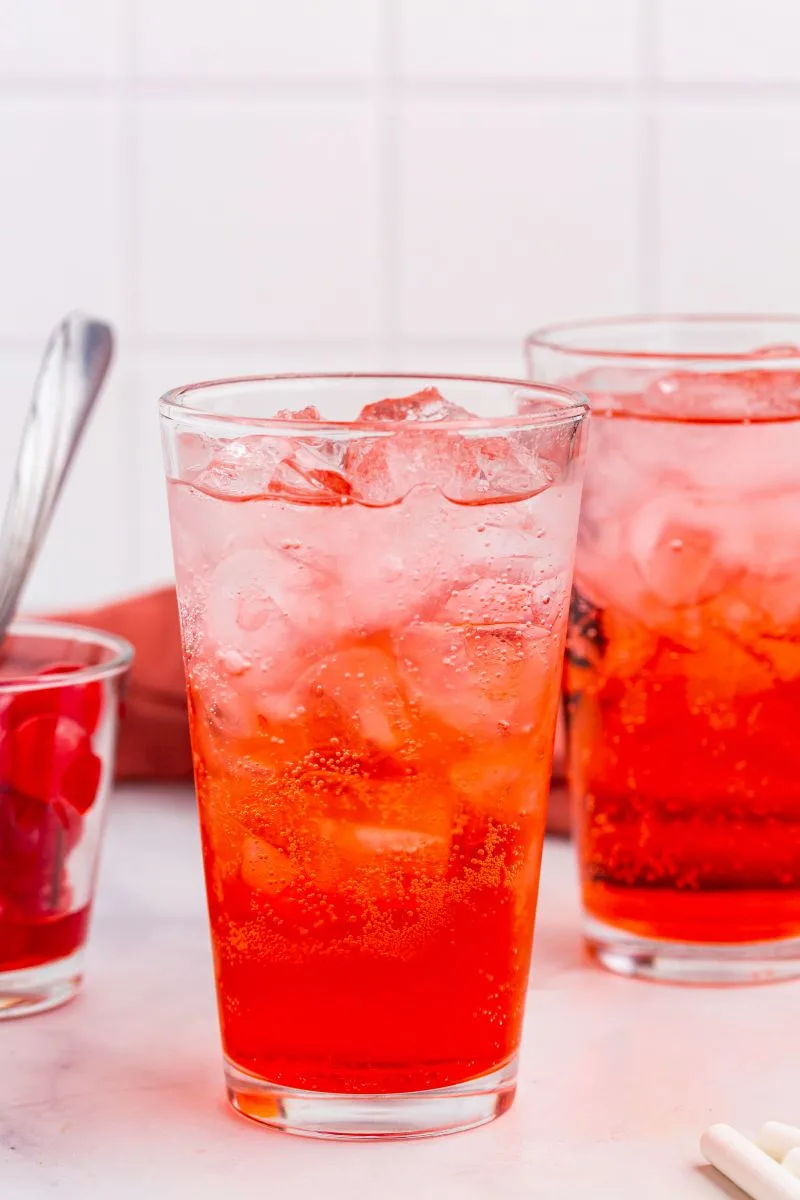 Then you'll pour in a splash of Grenadine syrup. This is a key ingredient! It's what makes a Shirley Temple taste like it does. We prefer to add a generous dose of Grenadine at our house, but you can add as much as you'd like.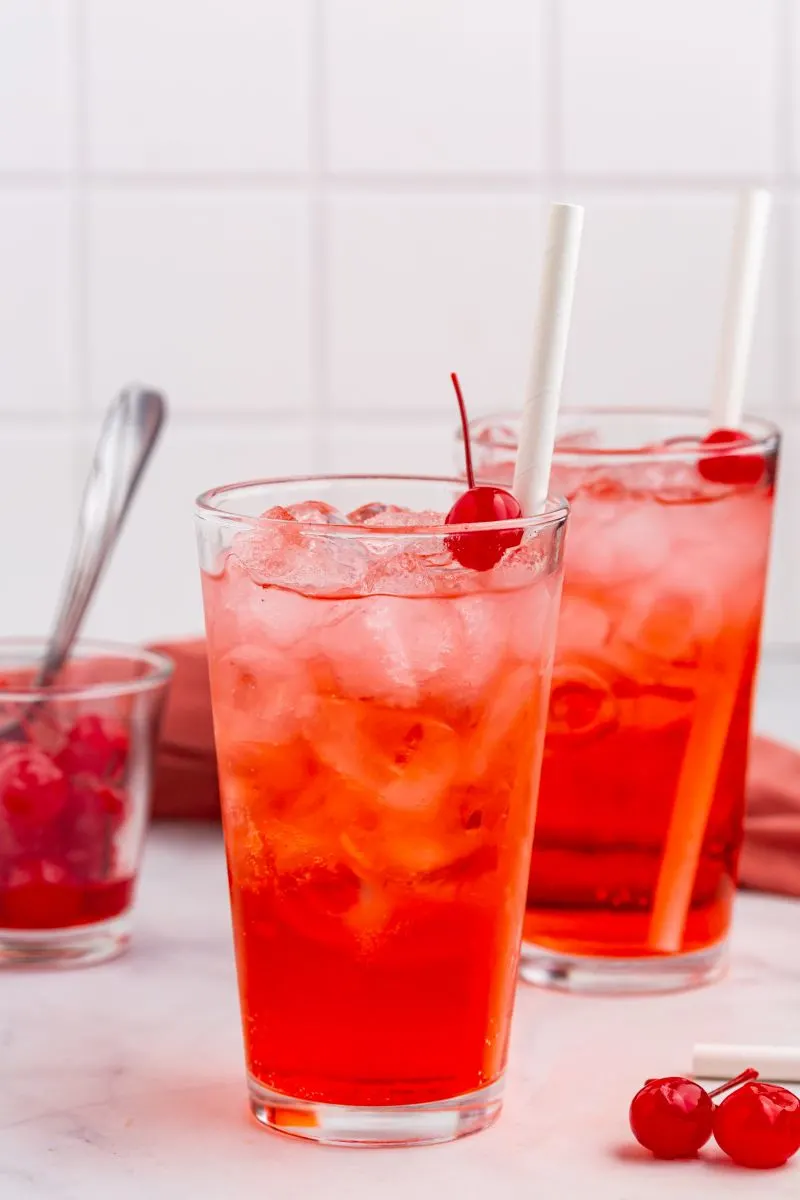 And for the grand finale, add a maraschino cherry. My Dad used to order them for me all the time when I was little. He'd order a cocktail for himself and a Shirley Temple for me.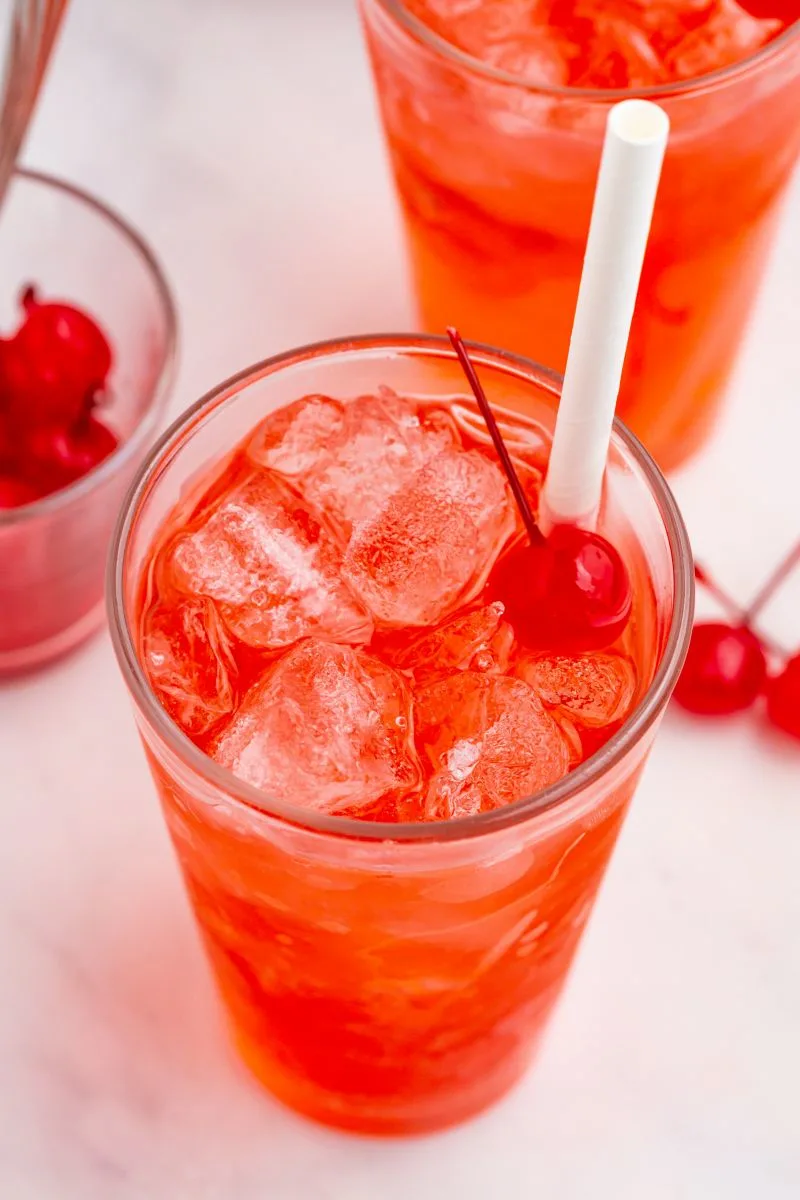 For any celebration where you don't want to break out the alcohol (or where you might have kids lingering around), make some Shirley Temples. Everyone enjoys the nostalgia of a drink they probably had many times when they were growing up. And of course you need to introduce your own kids to this iconic beverage too!
Here are a few more beverage recipes you might like to try:
This post has been re-photographed and re-published. It was originally shared as the very first post by RecipeBoy (Brooks) in May 2011. Brooks had just gotten RecipeBoy.com as a gift for his 10th birthday, and since he loved Shirley Temples so much, he wanted to show everyone how to make them! Here's what he said about it: My parents don't let me drink soda (sad face). They say it has too much sugar in it. The only exception is that sometimes I get to have a Shirley Temple on special occasions- like going out to dinner.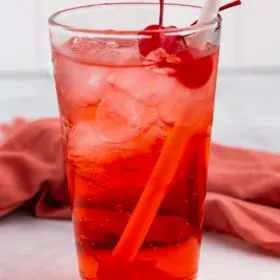 How to Make a Shirley Temple
Everyone should know how to make this iconic beverage!
Ingredients
1

cup

ice cubes

One

can

Sprite or 7-Up

1

dash of

Grenadine syrup

1

whole

maraschino cherry
Instructions
Fill a tall glass ¾ full of ice cubes.

Pour Sprite or 7-Up over ice cubes until the glass is almost full.

Add a dash of Grenadine syrup. Make it a generous dash if you love the flavor of Grenadine! Stir.

Garnish with a maraschino cherry.
Nutrition
Serving:
1
drink
Calories:
161
kcal
Carbohydrates:
41
g
Protein:
0.3
g
Fat:
0.01
g
Sodium:
48
mg
Potassium:
5
mg
Fiber:
0.2
g
Sugar:
39
g
Vitamin A:
2
IU
Calcium:
17
mg
Iron:
0.1
mg