How to Make a Shirley Temple
This post may contain affiliate links.


Hello world! This is my very first post and I'm super excited to be doing this. I just want to give everyone a heads up that I will be doing my own photography! RecipeBOY photography, not RecipeGIRL photography! I hope some of you will become regular readers of my blog. Here I go and enjoy my blog!
My parents don't let me drink soda. :(. They say it has too much sugar in it. The only exception is that sometimes I get to have a Shirley Temple on special occasions- like going out to dinner.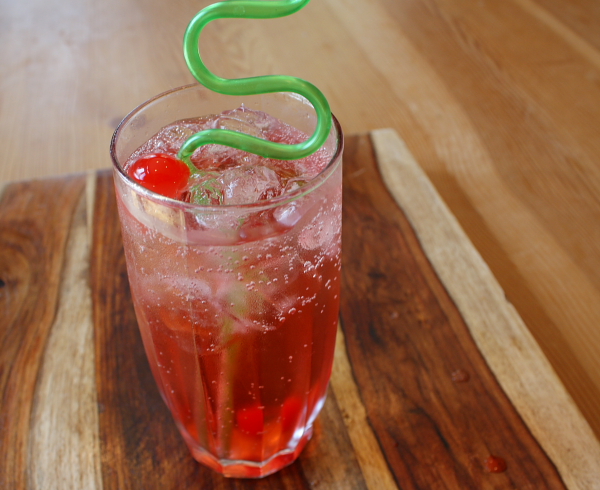 A Shirley Temple is a non-alcoholic mixed drink. It is sometimes served to children who are dining with adults. People do not know if this drink was actually served to the child actress Shirley Temple or if it was just named after her. We might not know the whole story, but we do know that Shirley Temples are a kid-favorite! Here's how you make this legendary drink…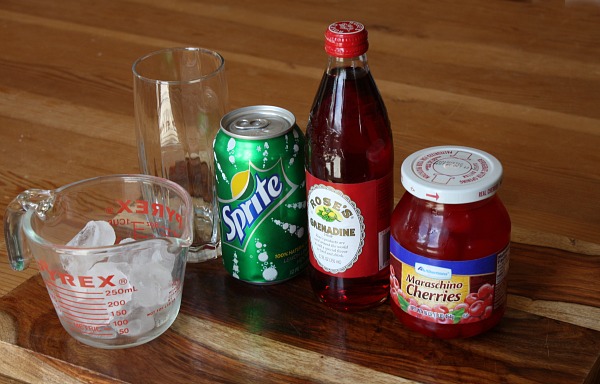 These are all the ingredients used in order to make a Shirley Temple.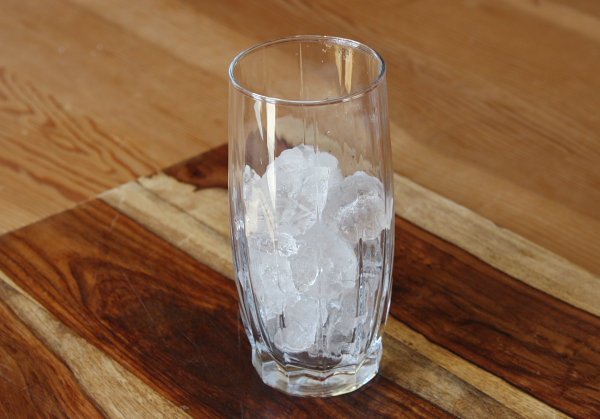 Put ice in a tall glass.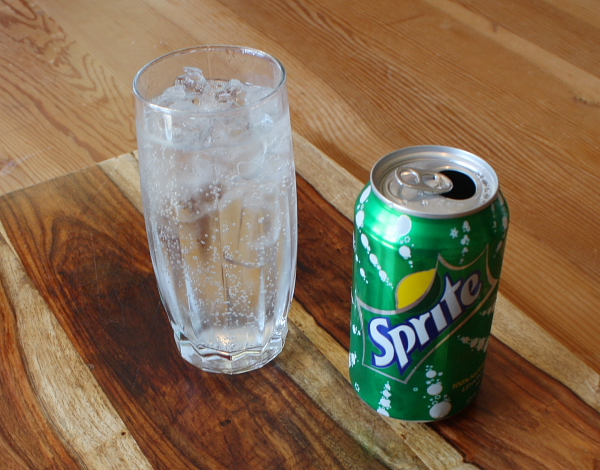 Fill the glass with Sprite.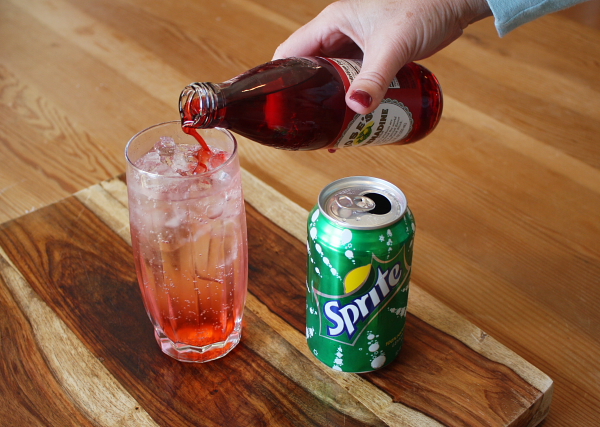 Drizzle Grenadine into the Sprite.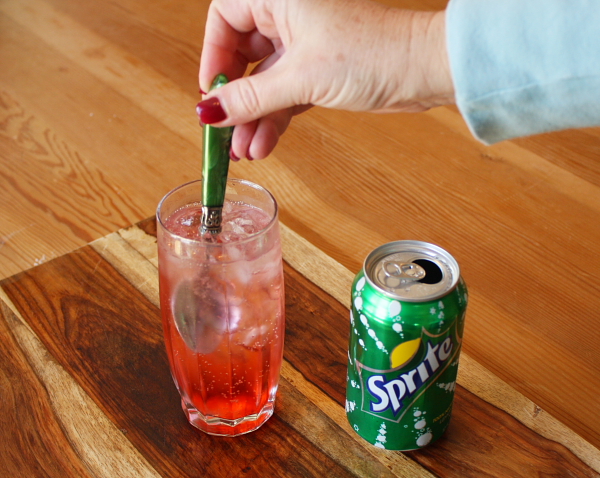 Stir it up!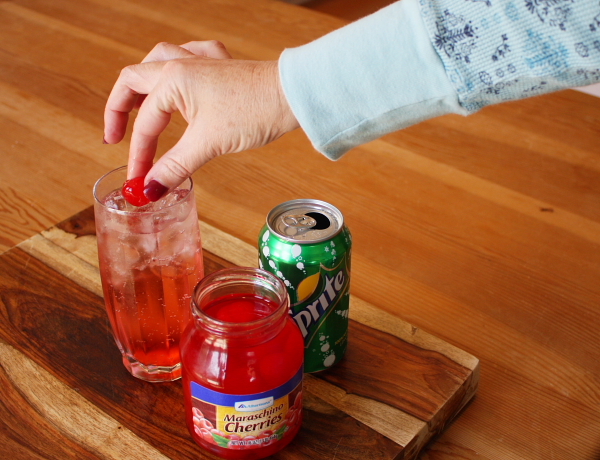 Add a maraschino cherry on top.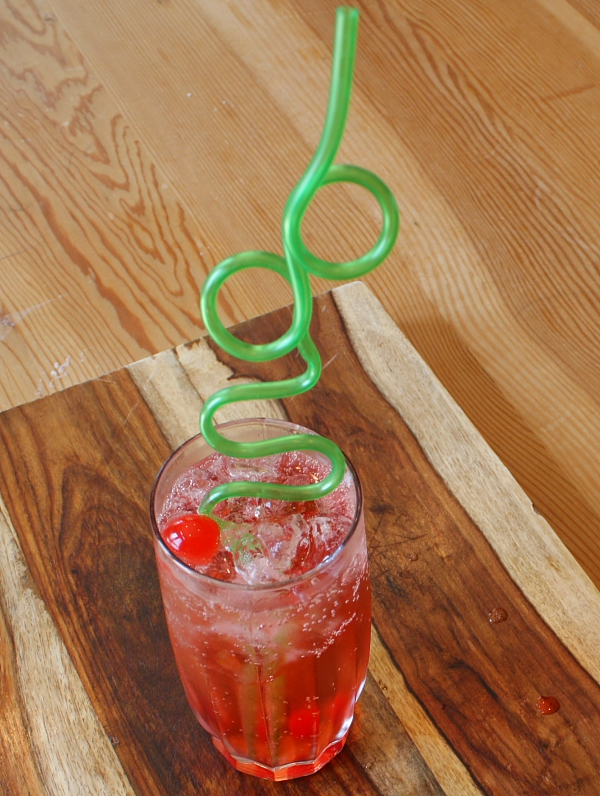 Add a squiggly straw!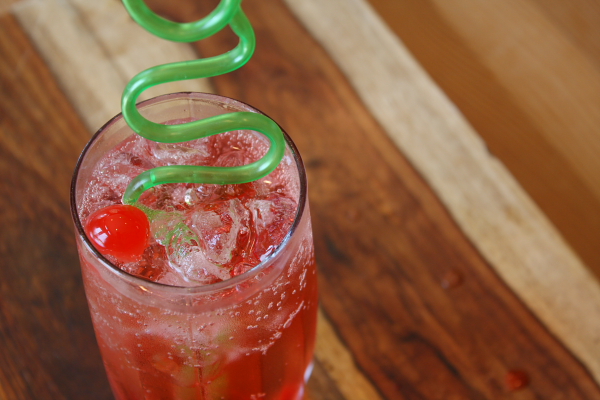 Drink your results!
Shirley Temple
This drink is always a kid favorite (especially MINE!)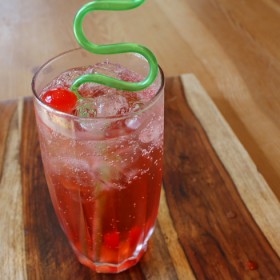 Ingredients:
1 cup ice cubes
1 can Sprite or 7-Up
dash of Grenadine syrup
1 maraschino cherry
Directions:
Fill a tall glass 3/4 full of ice cubes.
Pour Sprite over ice cubes until the glass is almost full.
Add a dash of Grenadine syrup.
Stir.
Garnish with a maraschino cherry.
Source
: RecipeBoy.com (adapted from
eHow.com
)