This past week I made ANOTHER pumpkin recipe but this time, it was for Gluten Free Pumpkin Bread. My grandma is currently visiting and she can't have gluten but she loves pumpkin bread. So that's what I decided to make.:)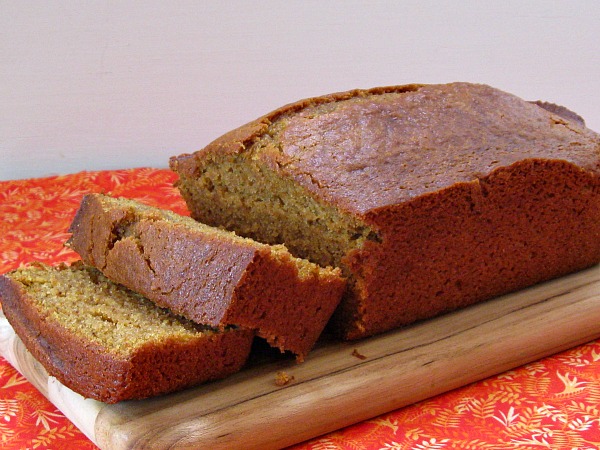 The pumpkin bread turned out very moist and looked like it was golden when it came out of the oven.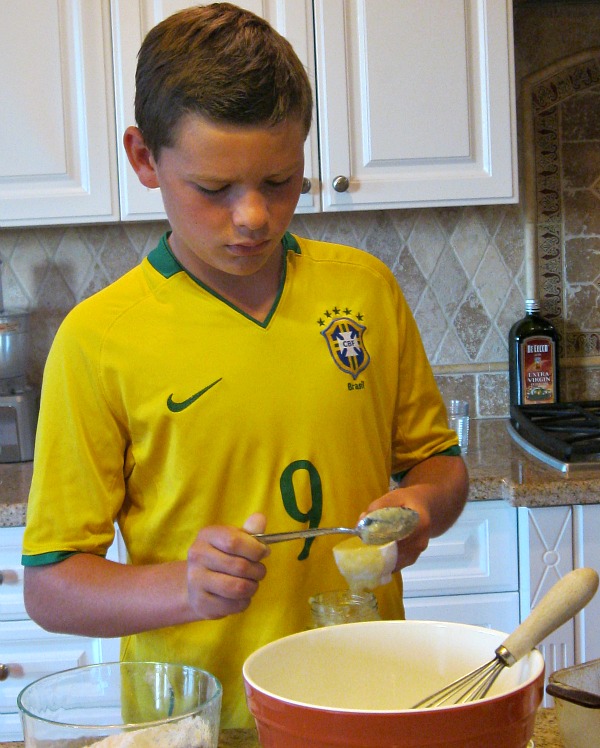 Go Brazil! Well anyways, applesauce is not only for eating, it's for baking too.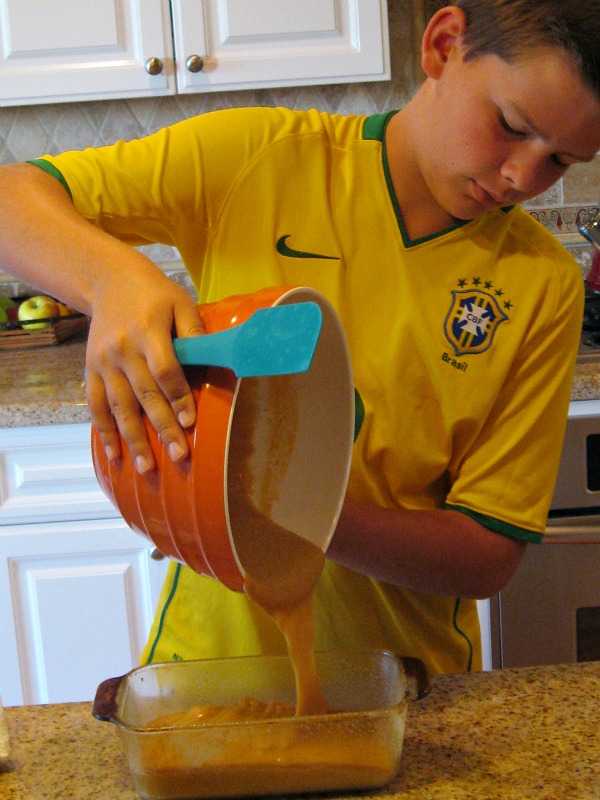 What did I tell you! It already looks golden.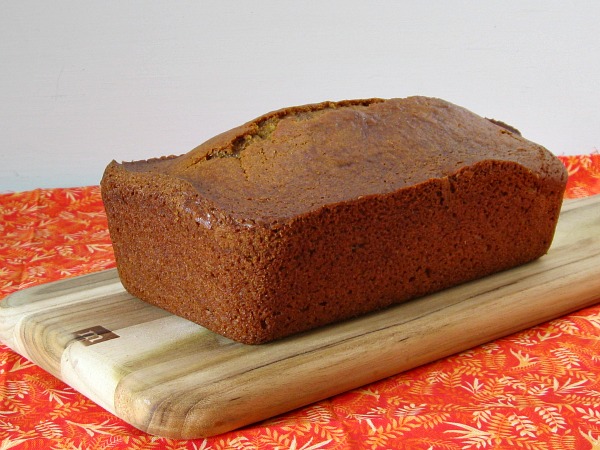 Doesn't it look like a king sitting on that wooden cutting board?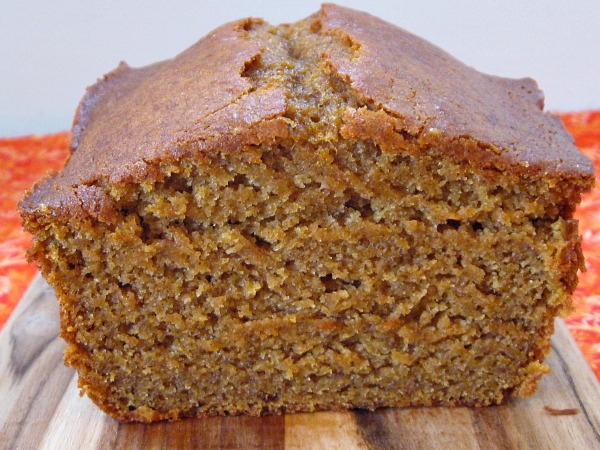 The king is slaughtered. Well, the Gluten Free Pumpkin Bread tasted great when my family and I devoured it. And even though it was gluten-free, it tasted EXACTLY like regular pumpkin bread. It was literally gone the day after I made it! I would suggest this recipe to any pumpkin lover because it is very moist and savory.
And even a kid can make a moist, tender, savory pumpkin bread… Like Me!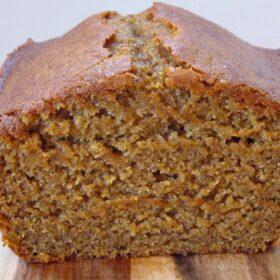 Gluten Free Pumpkin Bread
Totally delicious for everyone (not just GF people!)
Ingredients
⅓

cup + 1 tablespoon

brown rice flour

⅓

cup + 1 tablespoon

white rice flour

⅓

cup

tapioca flour

1

teaspoon

ground cinnamon

¾

teaspoon

xanthan gum

¾

teaspoon

baking powder

½

teaspoon

baking soda

½

teaspoon

ground nutmeg

½

teaspoon

ground cloves

½

teaspoon

ground allspice

½

teaspoon

salt

2

large

eggs

1½

cups

granulated white sugar

¼

cup

canola or vegetable oil

¼

cup

unsweetened applesauce

1

cup

unsweetened pumpkin puree

⅓

cup

water
Instructions
Preheat the oven to 350 degrees F. Spray an 8x5-inch loaf pan with nonstick spray.

In a medium bowl, whisk together all of the dry ingredients (flours through salt). In a separate bowl, whisk together eggs, sugar, oil and applesauce. Pour the wet ingredients into the dry ingredients and whisk them together until combined. Add the pumpkin and water and whisk the ingredients again until all is combined and smooth.

Pour the batter into the prepared pan and bake for 65 to 75 minutes, watching closely and testing with a toothpick inserted into the center to make sure it comes out clean before taking it out of the oven. Touching the bread in the center and making sure it doesn't feel soft or raw- will also help you to know when it's done.