This week I'm sharing a recipe from a cool kid's pasta cookbook called Noodlemania. It's an easy, fun way to make pasta with your kids. I made a very interesting dish called Ravioli Cupcakes. Since ravioli and manicotti are well-liked recipes in my house, I knew these were going to be a huge hit with my family. I couldn't believe how well they turned out!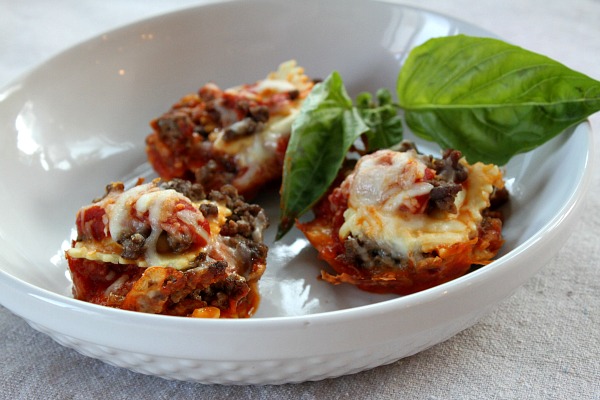 When I was making the recipe, I thought that the layers wouldn't stay together like they were supposed to. But somehow… they managed to stay perfectly.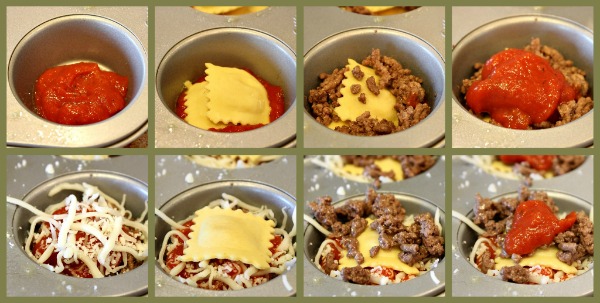 8 easy layers besides the thin layer of canola oil at the bottom. Sauce, ravioli, meat, sauce, cheese, ravioli, meat, and one more layer of sauce. It's as simple as breathing oxygen. (well, almost as simple)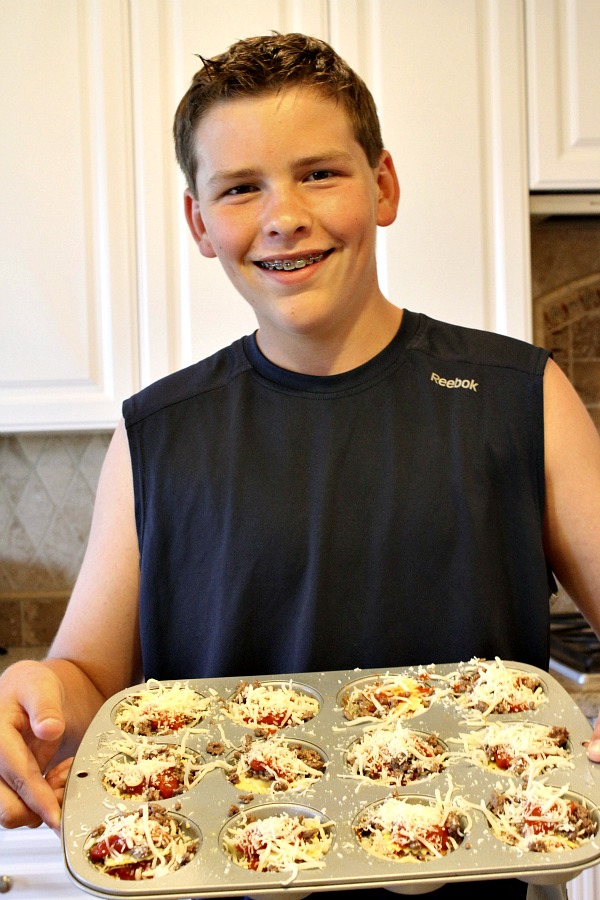 Add another layer of cheese before baking the cupcakes. You can never have too much cheese!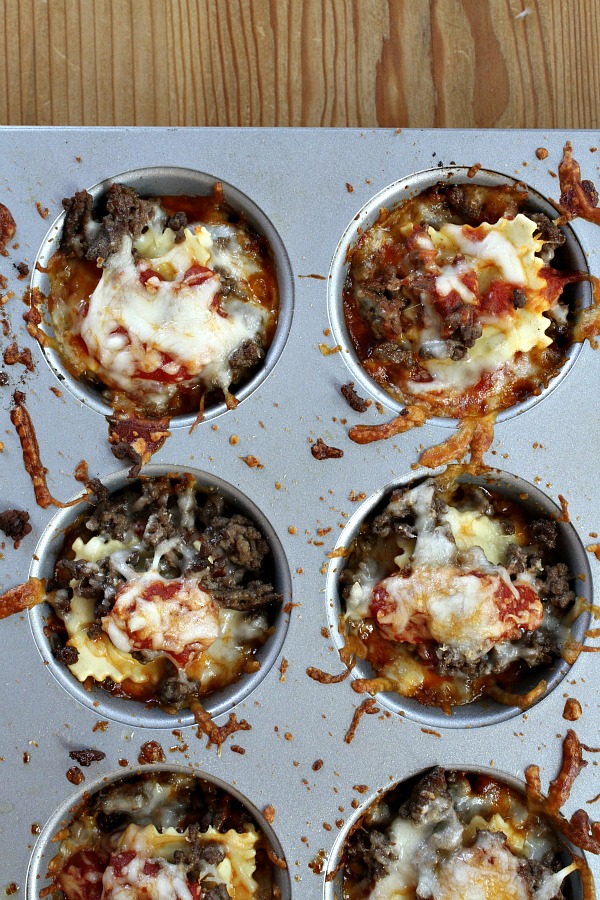 I am a naturally messy cook. Don't blame me if the pictures look all messed up from the sauce. Blame the sauce.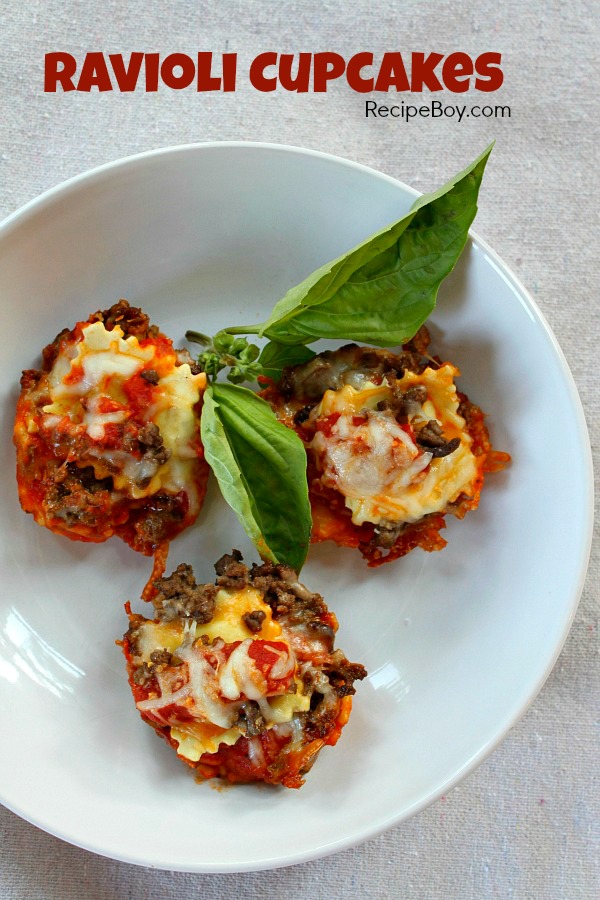 These cupcakes were magnificent. Even the famous RecipeGirl liked them!!! Thanks for the recipe Noodlemania! These cupcakes were a little crusty at the edges of the raviolis, but still really good. I just love cupcakes for dinner… don't you? By the way, I have had tons of traffic here on RecipeBoy.com lately. Thanks for all of the support guys!!
And even a kid can make cupcakes for dinner that parents love too… Like Me!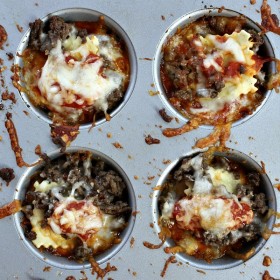 Ravioli Cupcakes
Cupcakes for dinner! Sort of 🙂
Ingredients
1½

cups

marinara sauce

36

regular sized

cheese ravioli

(uncooked)

½

pound

ground beef,

cooked and drained

1½

cups

grated mozzarella cheese,

⅓

cup

grated Parmesan cheese
Instructions
1. Preheat your oven to 350 degrees F. Spray a 12 cup muffin tin with nonstick spray.

Place a spoonful of the sauce in each muffin tin. Place 2 ravioli on top of the sauce in each tin. Then sprinkle a small spoonful of meat, then mozzarella cheese. Repeat with sauce, one ravioli, meat and cheese. Sprinkle the Parmesan on top.

Bake for 25 to 30 minutes, or until the cupcakes are bubbling around the edges. Scoop out and serve!
Notes
*I used the refrigerated Buitoni brand of ravioli. If you use bigger ravioli, you may want to only use one in each layer.