S'Mores Dip
It has been a very long time since my last post. I have been very busy with lacrosse-related things and the beginning of high school. My classes are hard! High school hit me like a freight train. I have been slammed with homework ever since the second day. I am also in the middle of varsity tennis, which is going very well. I can't wait for my travel lacrosse team to start back up too! This year we are going to a lot more tournaments than usual. That's what has been happening with me lately, and now you have to find out what is happening with this S'Mores Dip!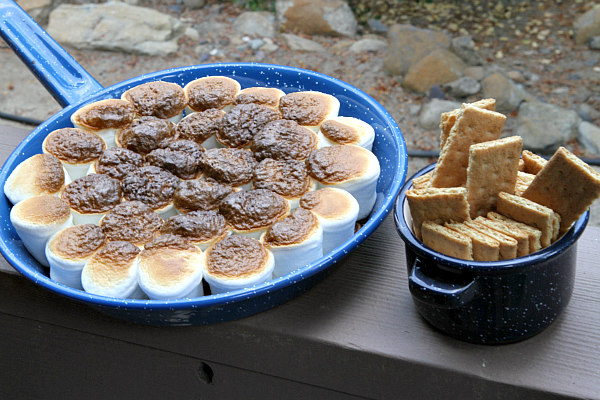 This S'Mores Dip originated from somewhere online. I saw it and knew that I HAD to make it! It is literally the simplest recipe in the entire world (and one of the best tasting).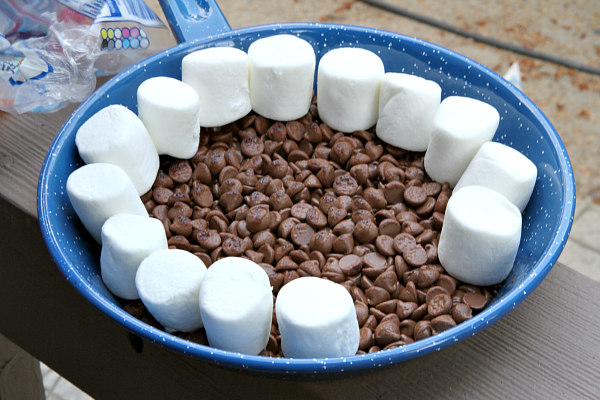 It is a three step process to make this S'Mores Dip. You simply pour chocolate chips in a pan, place marshmallows all over the top, and stick it in the oven. When you take it out, the dip should be nice and gooey.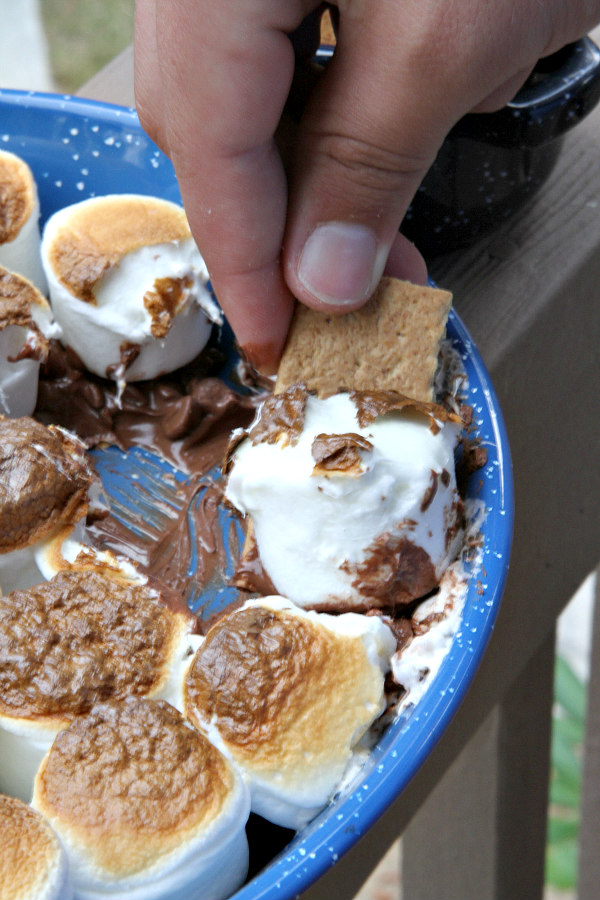 This is what I am talking about when I say gooey! You grab a graham cracker and scoop up some s'mores goodness. The melted chocolate definitely pegs this recipe a notch above traditional s'mores. Instead of having to make one s'more at a time, you can now make one big pan of s'mores for a crowd! The ease and simplicity of this recipe make it a must for all s'mores fans.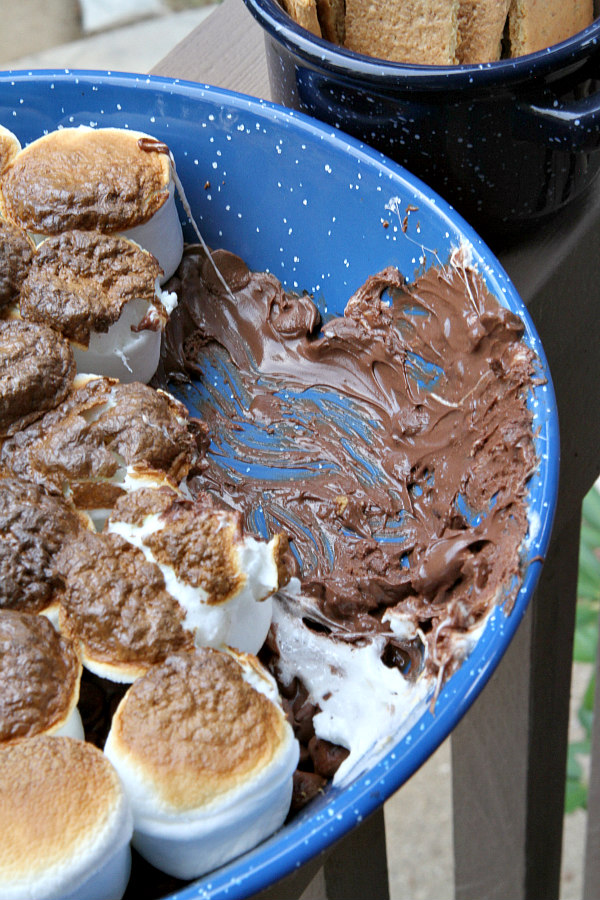 Melted chocolate galore! This recipe is very rich and tasty. All you have to do is take a graham cracker and dip it in the chocolate and marshmallow. Anyone can make this recipe.  Have fun!
S'Mores Dip
The easiest, most delicious dessert dip ever!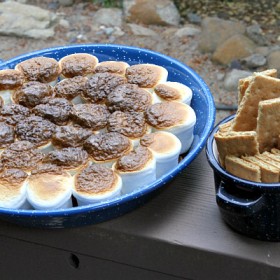 Ingredients:
1 bag milk chocolate chips
large marshmallows
graham cracker pieces
Directions:
1. Preheat your oven to 450 degrees F. Make sure you have a rack in the center of your oven.
2. Place the chips in an even layer in an oven-safe skillet. Put marshmallows on top of the chips.
3. Place the pan on the center rack. Heat for 5 to 7 minutes (keep the oven light on so you can keep a close eye). You want to take it out when the marshmallows start to get really toasty looking.
4. Remove from the oven and dig in with some graham crackers.
SOURCE: RecipeBoy.com (saw the idea on the internet in many places)