Are you ready to learn about my baconlicious appetizer experiment? I made Bacon- Wrapped Appetizers. If you don't know what baconlicious means, it means that something has bacon in it and it is delicious. In the Lange household, we pretty much worship bacon. For the rapidly approaching Super Bowl, everyone that is reading this blog should throw a party. You wouldn't even have to make any entrees or game day foods. These baconlicious appetizers would steal the show.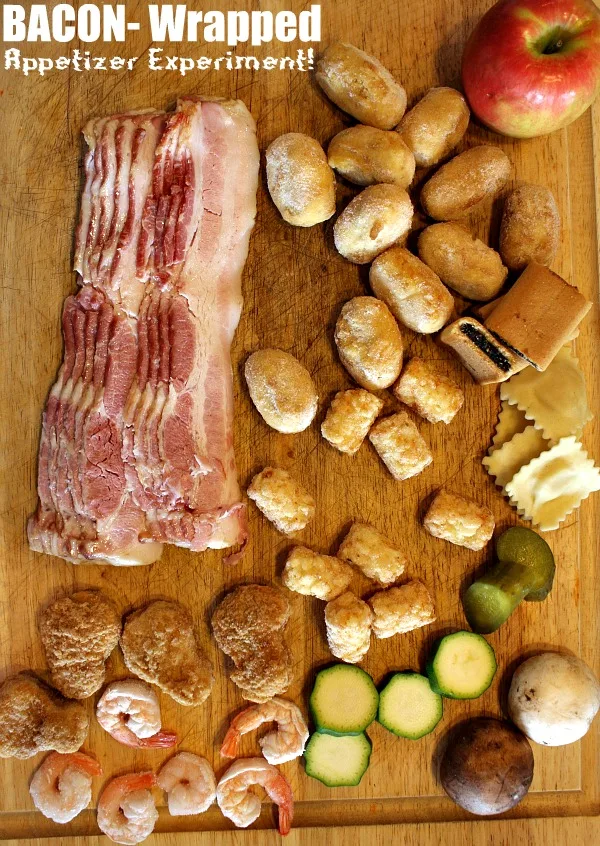 Whoa. At this point, I was just shaking in anticipation… but I had to let the mini corn dogs, tater tots, and chicken nuggets thaw before I could bacon them up.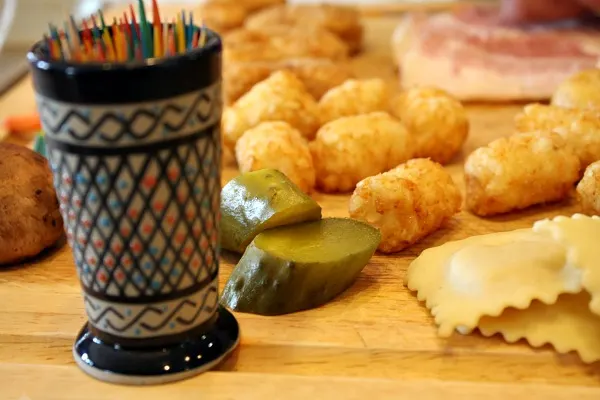 Ewww. Personally, I DESPISE pickles, zucchini (except for yummy zucchini boats), and mushrooms. Although I LOVE my ravioli.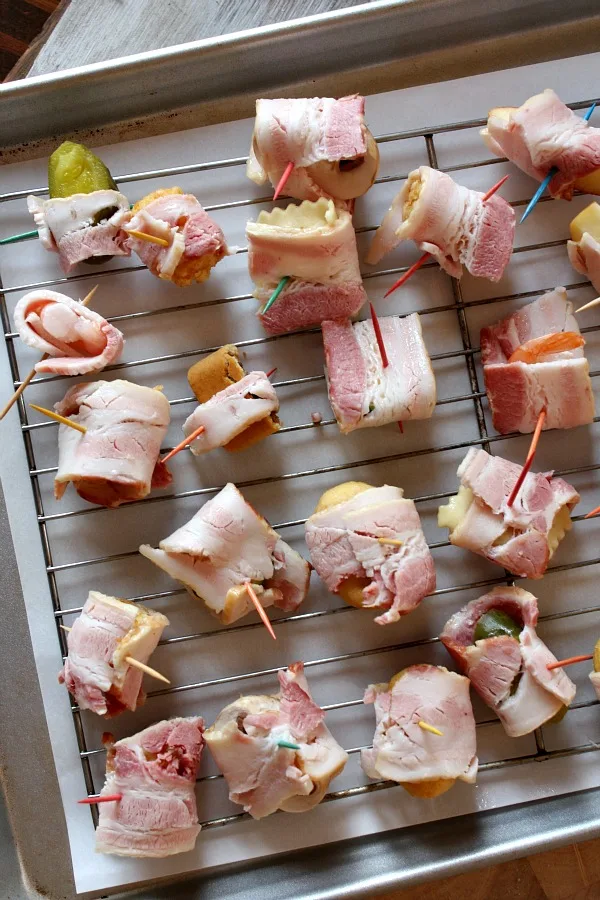 A combination between bacon and heaven. For the larger foods such as mini corn dogs, mushrooms, and fig newtons, you can either wrap a huge piece of bacon around one, or just cut it in half.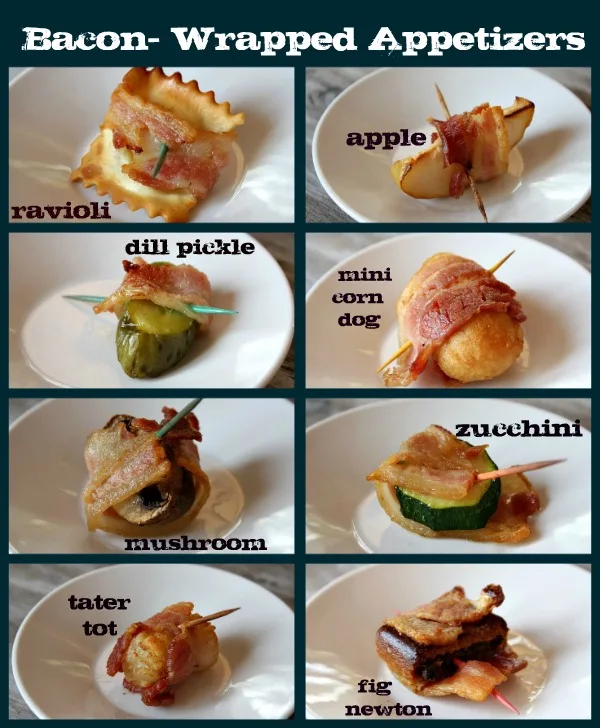 I went all out. I wrapped my bacon around ravioli, apples, dill pickles, mini corn dogs, mushrooms, zucchini, tater tots, and… fig newtons? Yes, fig newtons. I also tried shrimp and chicken nuggets, but those are not pictured.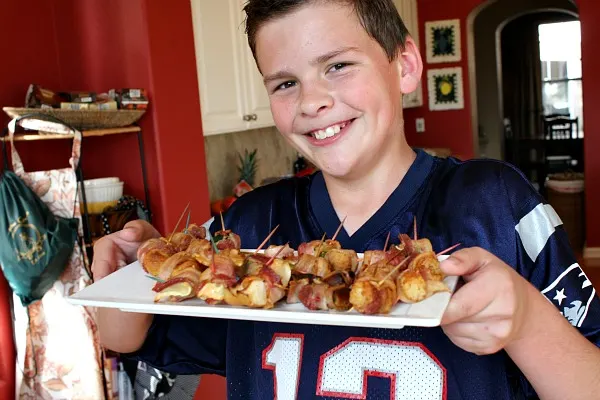 Boy oh boy do I love my New England Patriots. Now that they're in the Super Bowl, there is no stopping them on winning. My next three steps after this picture is taken: sit down on the couch, turn on the Patriots game, and chow down.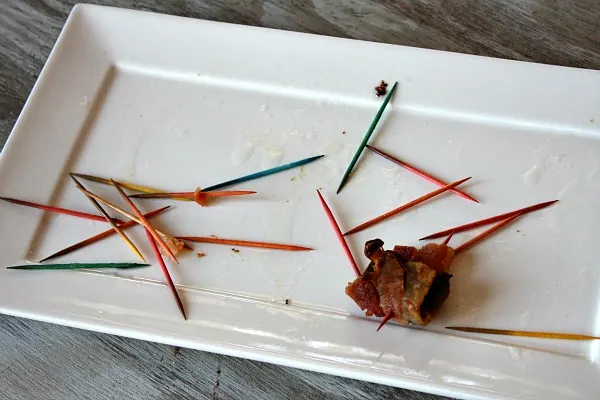 In my family, I liked the bacon wrapped mini corn dogs the best, my mom liked the bacon wrapped dill pickles the best, and my dad liked the bacon wrapped mushrooms. If you noticed, there is a bacon wrapped fig newton still on the platter. They were partially burned and no one really liked them. Just now I have realized the only word I can use to describe this experiment. YUMMY!! There's not really a recipe for these… just wrap whatever you'd like and bake on a rack-lined cookie sheet at 400 degrees for 20 to 25 minutes. That's it! (Just don't wrap any Fig Newtons)
And even a kid can be creative with bacon… Like Me!