I hope everyone has had a great holiday season! This week I am back with the perfect treat for the cold weather, Decadent Hot Chocolate.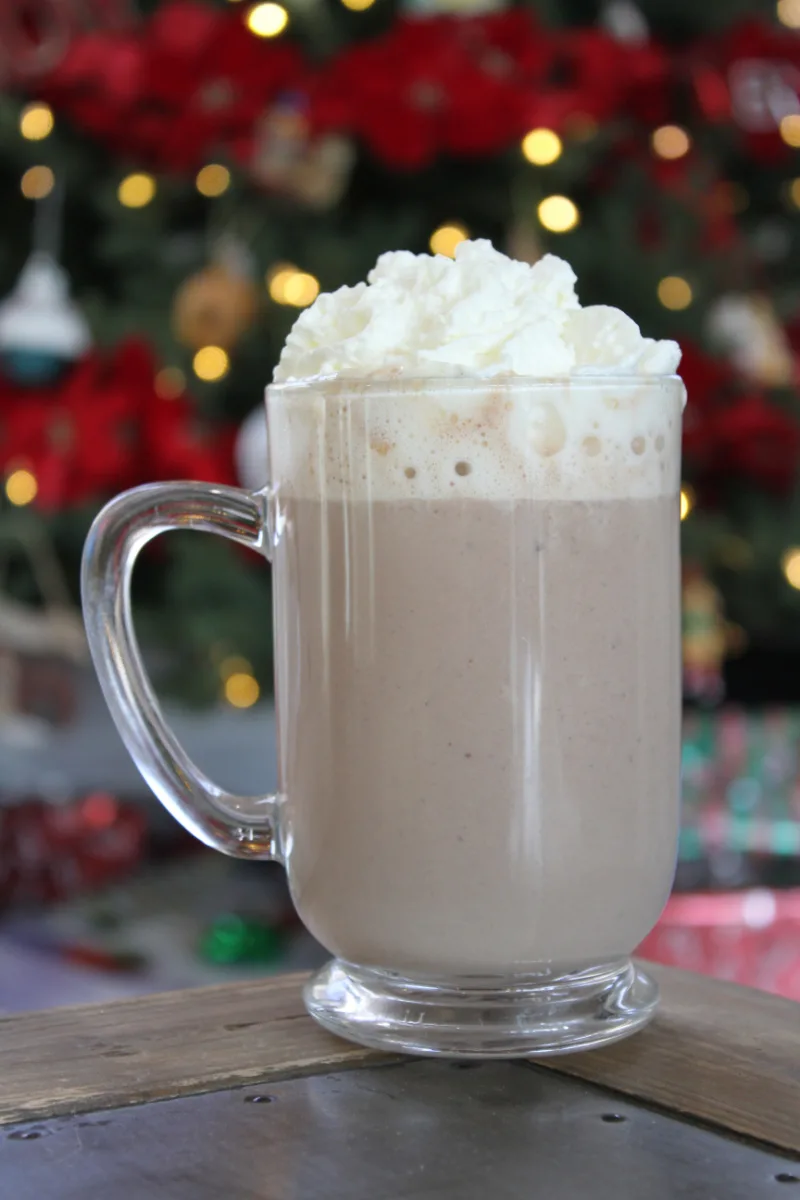 I'm so excited to be back in Arizona for a few weeks to rest up for next semester! It's been great to see my family and friends I haven't seen in more than a year. It's actually colder in Arizona than in Dallas right now, which is very strange for this time of year. Fortunately, that makes it the perfect time to make decadent hot chocolate! The recipe is super easy and only requires a few ingredients:
Ingredients needed:
Cornstarch
Salt
Instant Espresso Powder (optional)
Whole Milk
High-Quality Chocolate
Whipped Cream
Marshmallows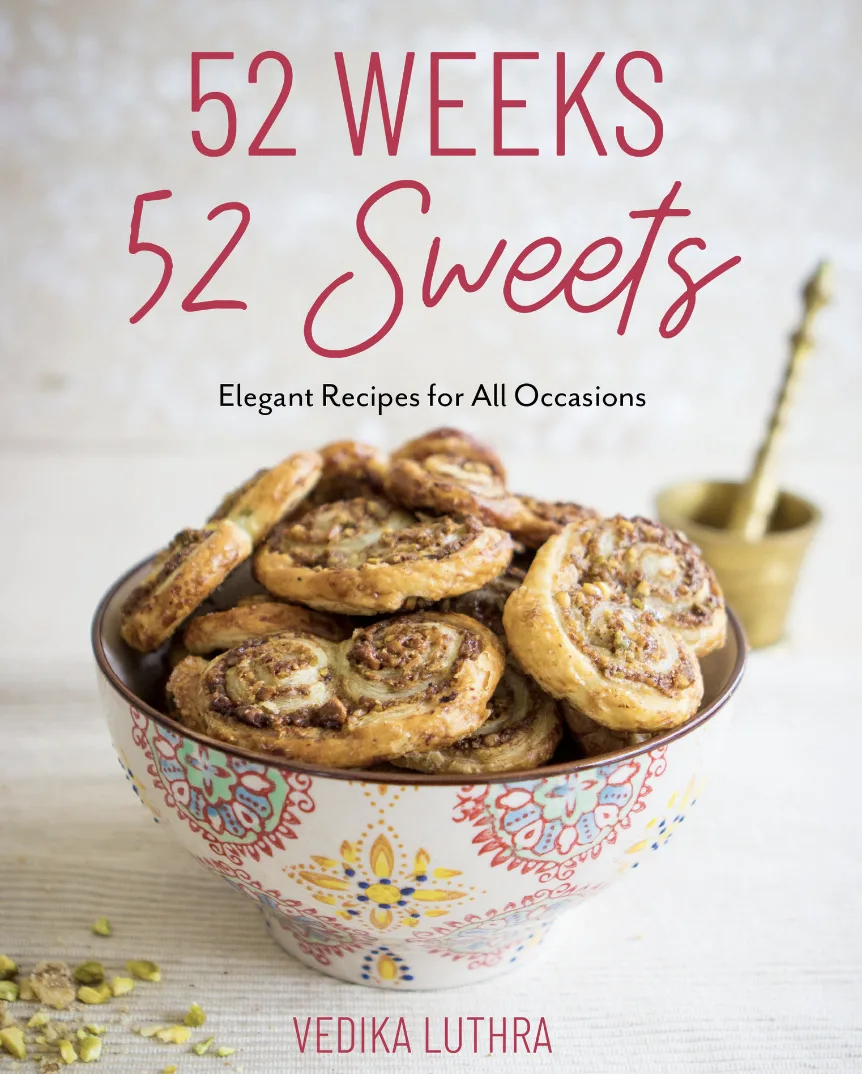 This recipe comes from a new cookbook by Vedika Luthra: 52 Weeks, 52 Sweets- Elegant Recipes for All Occasions. This book is divided into months, so there are great seasonal sweet recipes shared for all months of the year! The author has a Polish and Indian background, so there are some pretty cool, unique dessert recipes in the book using seasonal ingredients.
Here are some recipes in the book that we want to make:
January: Magical Chocolate Mousse
February: Paczki (Jelly Doughnuts)
March: I chose the Decadent Hot Chocolate!
April: The Best Carrot Cake
May: No-Churn Stracciatella and Raspberry Ice Cream
June: Victoria Sponge Cake
July: Kersenflappen (Cherry Hand Pies)
August: Baked Yogurt
September: Peanut Butter and Jelly Bars
October: Cinnamon Roll Cake
November: Silky Chocolate Pie
December: Chocolate Log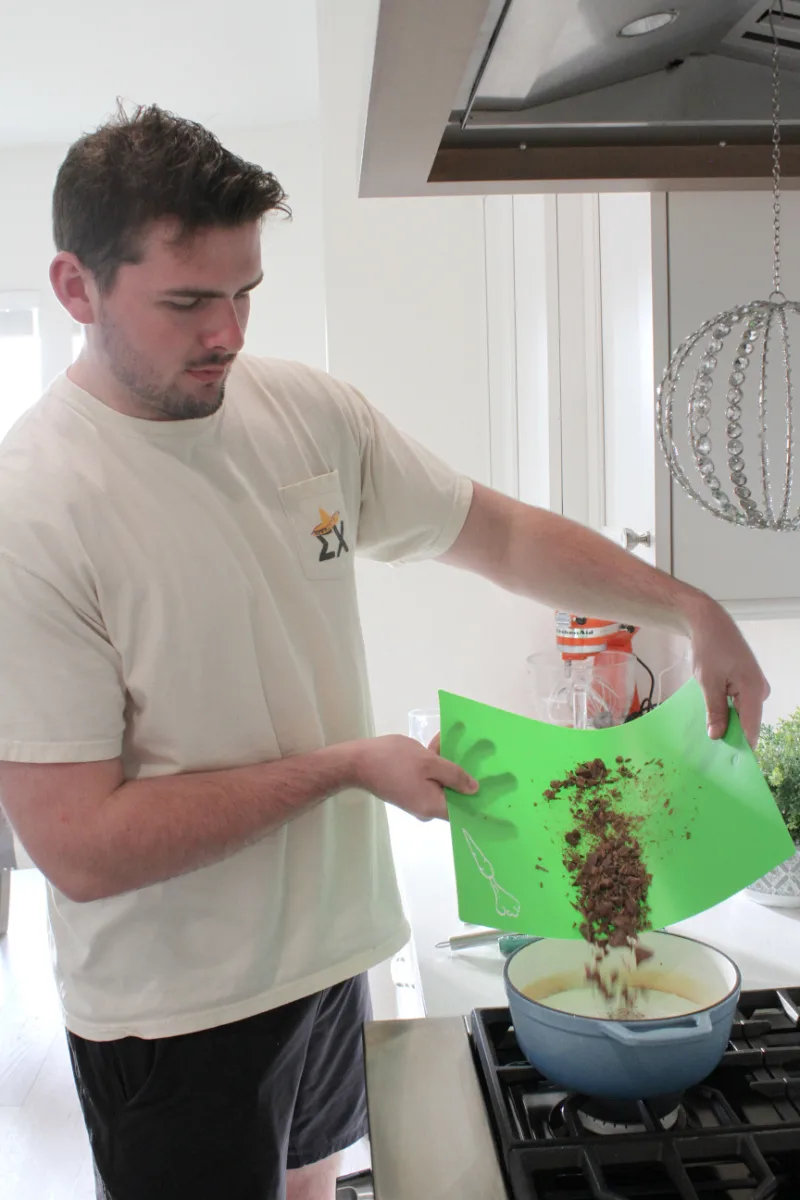 How to make Decadent Hot Chocolate:
To start out, you're going to add the cornstarch, salt, and espresso powder (optional) to a small saucepan. Don't turn on the heat yet, but whisk the dry ingredients together. Then, gradually whisk in the milk until the mixture is smooth. The milk affects the richness of the hot chocolate, so add a little more if you don't like it quite as rich.
Turn on the heat and bring the milk to a simmer while stirring constantly. Remove the pan from the heat when bubbles begin to appear on the surface of the liquid, and add your chopped chocolate. We used chopped Hershey's Kisses because we had a lot of those lying around. Let it sit for about 30 seconds, then whisk until the mixture is completely smooth. Now your base is complete!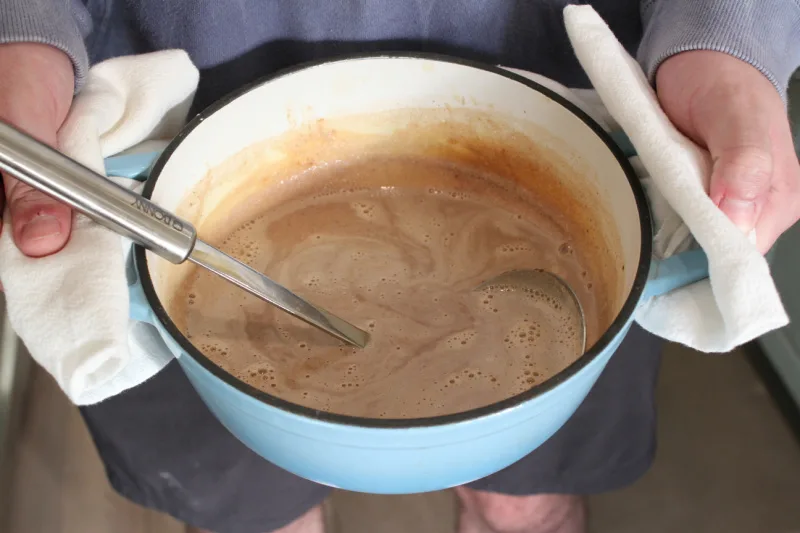 Here is my finished hot chocolate base– you can see how perfectly decadent and rich it is!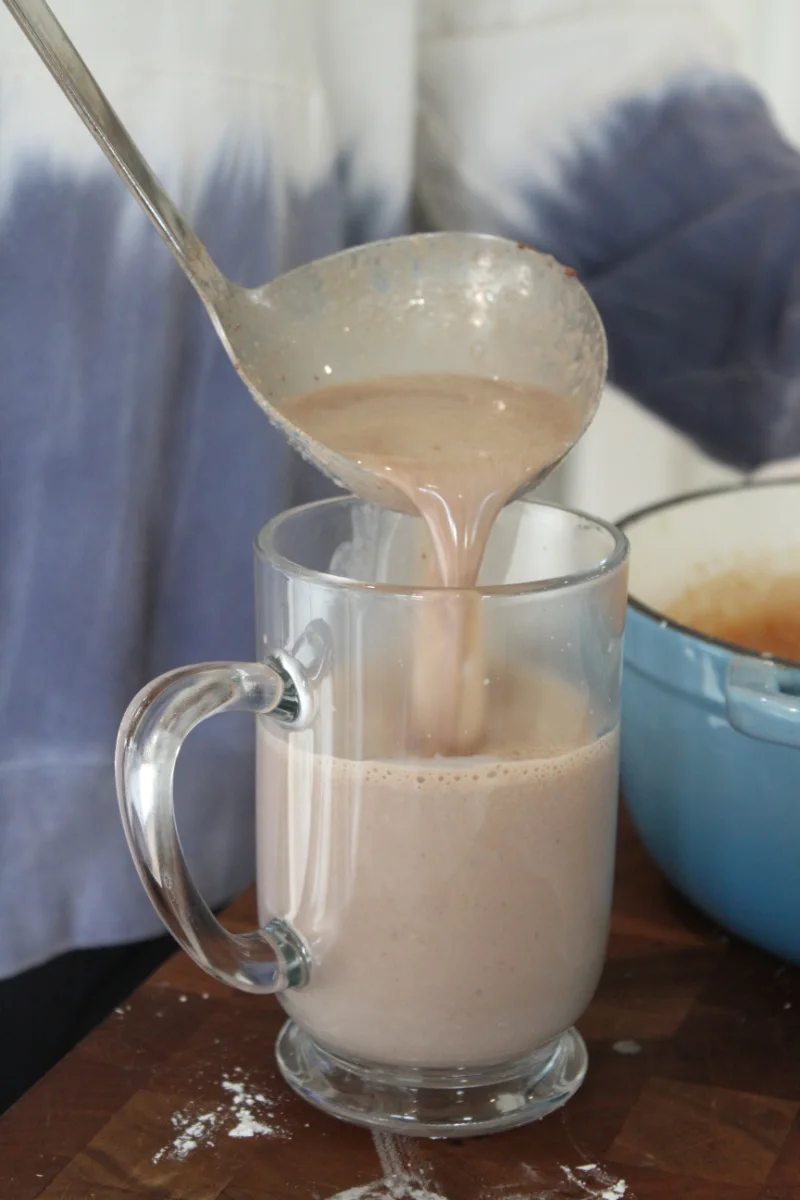 For serving, pour the hot chocolate into a mug. My pot wasn't easy to pour from, so I used a ladle instead. Look at that chocolatey goodness!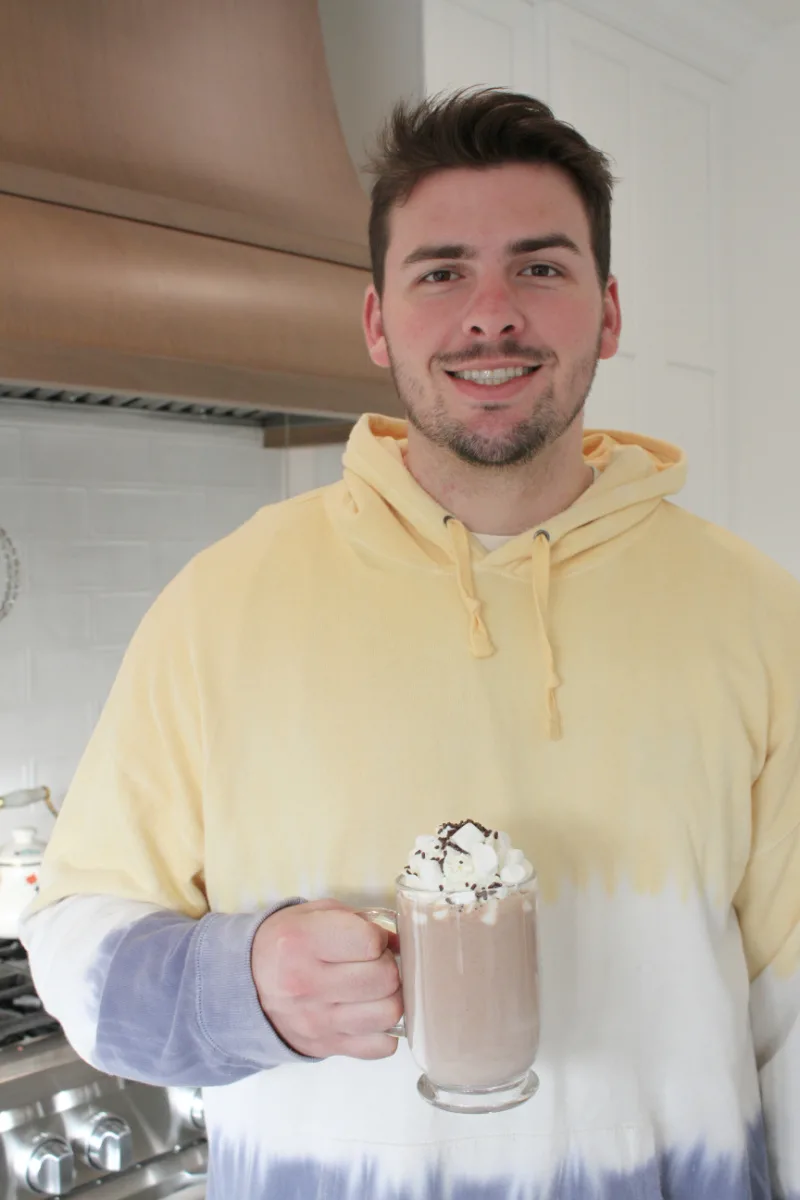 If you don't put whipped cream and marshmallows on your hot chocolate… who are you?! In my opinion, those are absolute necessities, especially for this Decadent Hot Chocolate. You might even want to add some chocolate sprinkles!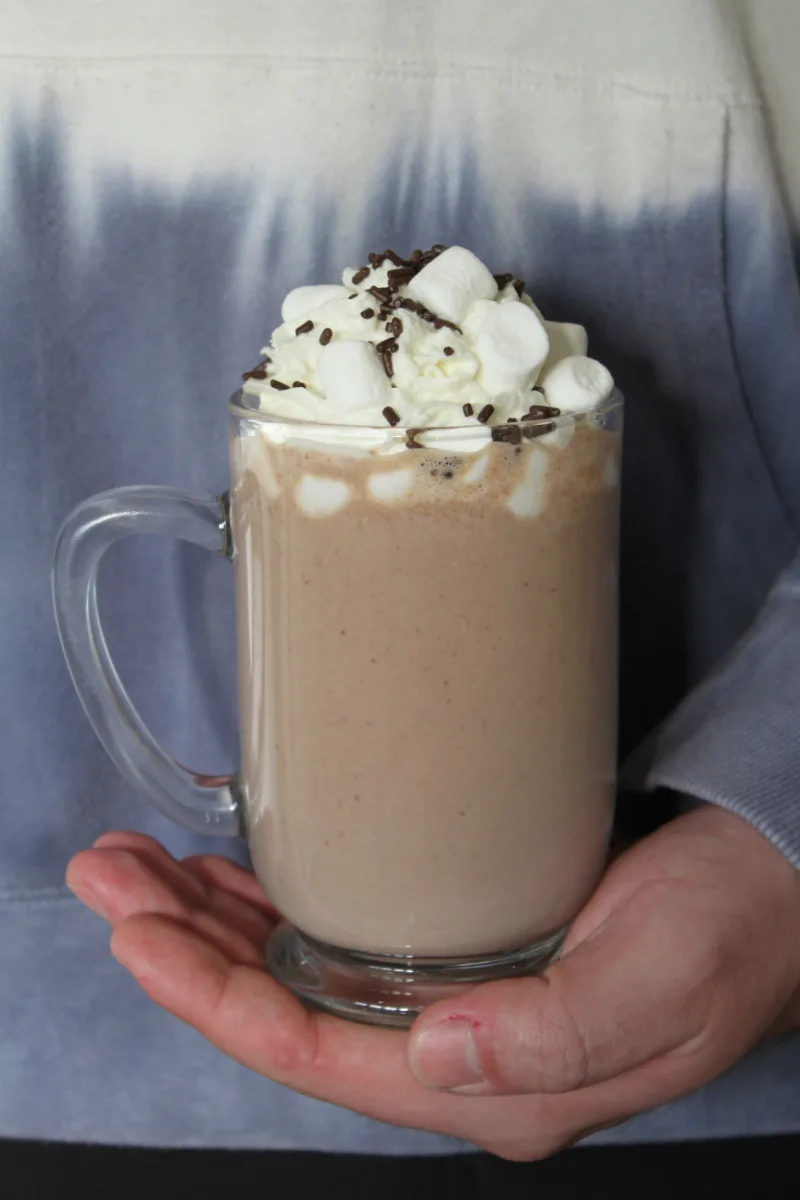 This hot chocolate is wonderful for the winter months! I'll definitely be making this for my roommates back in Dallas when the temperature drops. In the past, I've always made hot chocolate in the microwave, so it's great to switch it up and try a tastier, homemade method. This is a crowd pleaser, so I highly recommend making this for a group and scaling the ingredient amounts accordingly.
Here are a few more decadent beverage recipes you might like to try: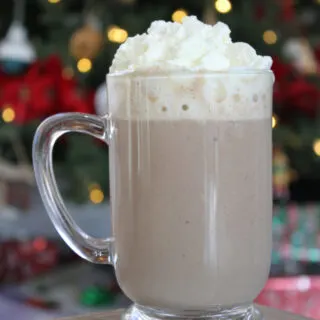 Decadent Hot Chocolate
Luxuriously silky and rich!
Ingredients
2

teaspoons

cornstarch

pinch

of salt

½

teaspoon

instant espresso powder

2½ to 3

cups

whole milk

4.4

ounces

roughly chopped good quality chocolate

(milk or dark- or half/half)

whipped cream and/or marshmallows,

for topping (optional)
Instructions
To a small saucepan, add the cornstarch, salt and espresso powder (if using). Whisk to combine. Slowly whisk in 2 tablespoons of the milk to make sure the cornstarch is mixed in. Then gradually whisk in 2½ cups of milk (add a little more if you don't like it so rich). The mixture should be smooth with no lumps. Turn on the heat, and bring the milk to a simmer, stirring slowly but constantly. When bubbles begin to appear on the surface, remove the pan from the heat and add the chopped chocolate. Let the mixture sit for about 30 seconds, then, using a whisk, stir the chocolate mixture until completely smooth. This is the base.

When you're ready to serve, place the pan on low heat and let the chocolate mixture slowly warm up until bubbles begin to appear around the edges. At this point, switch off the heat. Pour the hot chocolate into serving glasses and enjoy with whipped cream and/or marshmallows.
Notes
You can either store this covered in the fridge for a day or two, or you can serve it immediately.
Nutrition
Serving:
1
serving
Calories:
282
kcal
Carbohydrates:
22
g
Protein:
7
g
Fat:
18
g
Saturated Fat:
10
g
Polyunsaturated Fat:
1
g
Monounsaturated Fat:
5
g
Trans Fat:
0.01
g
Cholesterol:
19
mg
Sodium:
74
mg
Potassium:
456
mg
Fiber:
3
g
Sugar:
15
g
Vitamin A:
259
IU
Calcium:
211
mg
Iron:
4
mg