I made my first Peanut Butter recipe ever yesterday. I'm so used to buying Skippy peanut butter to make easy lunches, so making my own PB was a real treat. I made Homemade Honey- Roasted Peanut Butter. This PB is different than normal peanut butter though. My Honey- Roasted PB is actually kind of healthy. And with my New Year's Resolution, healthy is my middle name!!!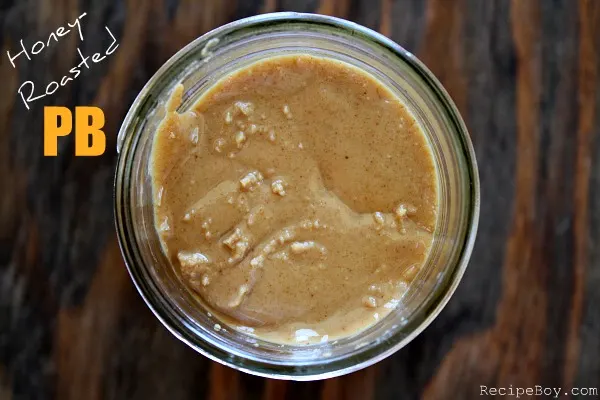 This is real Peanut Butter. It's not some processed trash that stores sell. Think of how good that Skippy PB tastes. Then add honey to it. Then make it homemade. Now that's perfect.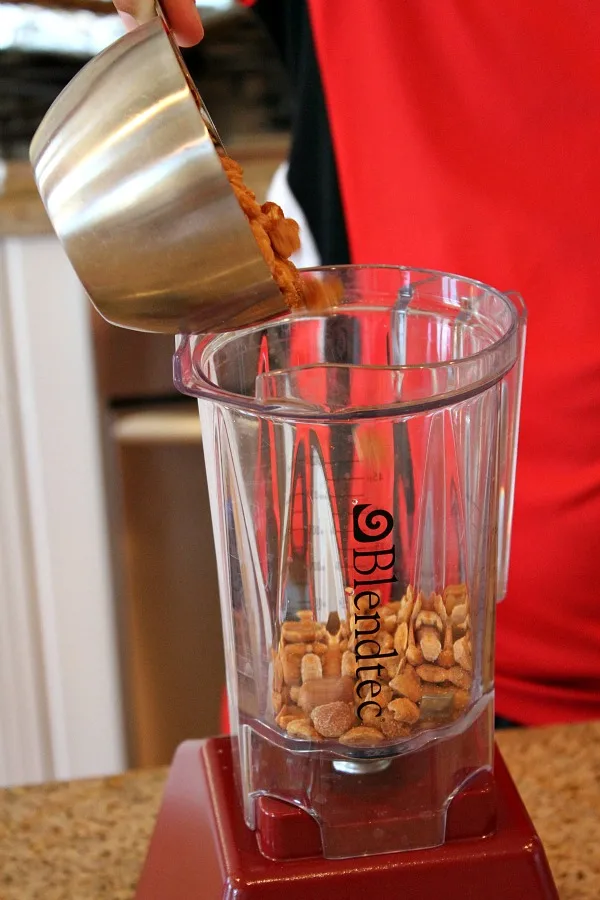 Peanuts! This blender, a Blendtec, is AWESOME! I like making milkshakes with it too. 🙂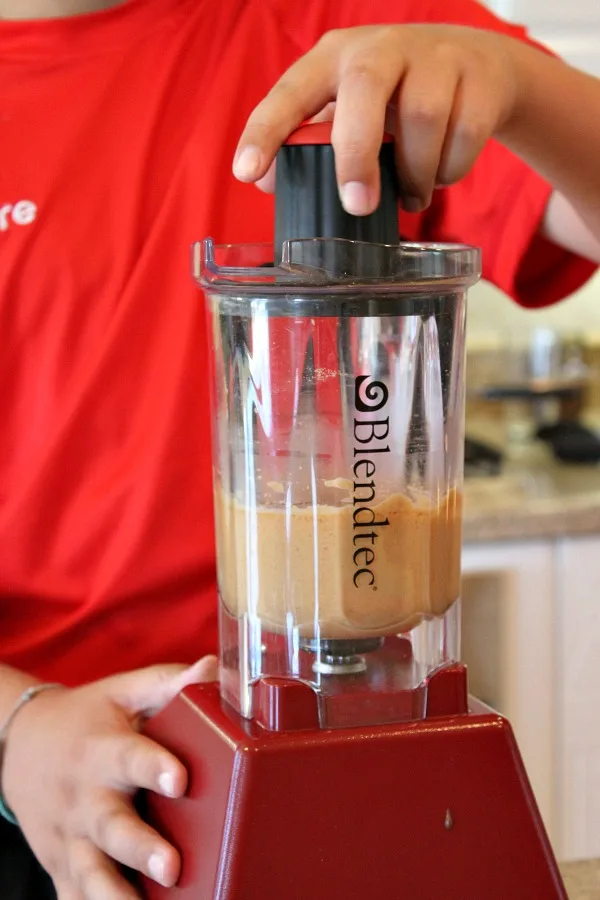 You might want to give your ground up honey roasted peanuts a little more flavor. In my case, honey is the flavor.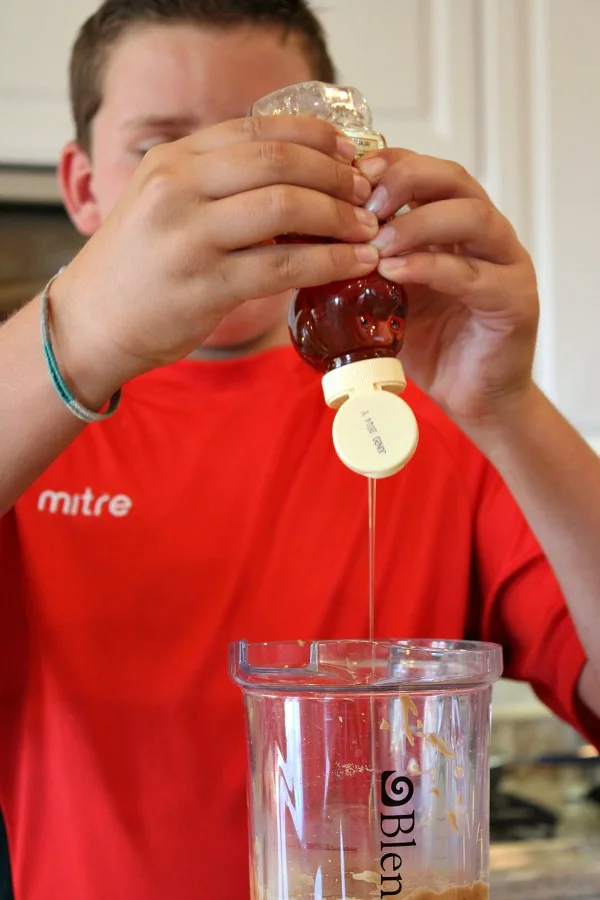 There's the flavor! Remember: Too much honey will make a recipe like this become unhealthy. You only want a hint of flavor.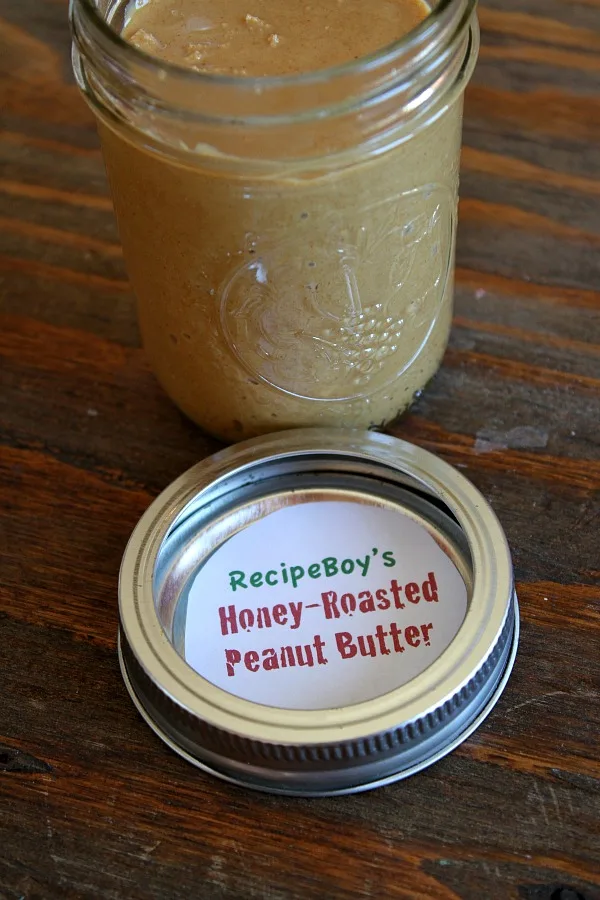 What's better than eating a PB&J that's made with your peanut butter? Well, you can probably think of a lot of things that are better than that, but that's not the point. Homemade Peanut Butter is awesome! It tastes better than regular PB too! This recipe is great to put on PB&Js. I love it. Go Homemade Peanut Butter!!!
And even a kid can make his own PB to put on his sandwiches… Like Me!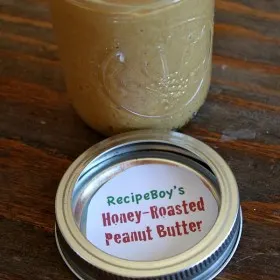 Homemade Honey Roasted Peanut Butter
SOOO much better than the stuff you buy in the jar. And easy to make too.
Ingredients
1½

cups

honey roasted peanuts

additional

honey

(optional)

additional

salt

(optional)
Instructions
Pour your peanuts in your heavy duty blender or food processor and process them until they're ground up and paste-like.

Taste. Add a little extra honey and/or sea salt, if desired.

Scrape it into a jar and enjoy your peanut butter!
Nutrition
Serving:
1
serving
Calories:
174
kcal
Carbohydrates:
9
g
Protein:
8
g
Fat:
13
g
Saturated Fat:
2
g
Polyunsaturated Fat:
5
g
Monounsaturated Fat:
6
g
Sodium:
119
mg
Potassium:
215
mg
Fiber:
2
g
Sugar:
4
g
Vitamin C:
0.03
mg
Calcium:
28
mg
Iron:
1
mg