When I was at a family barbecue with my cousins at their house in La Jolla, they let me pick some fresh citrus. Then, I had an idea. A money making idea: a lemonade stand.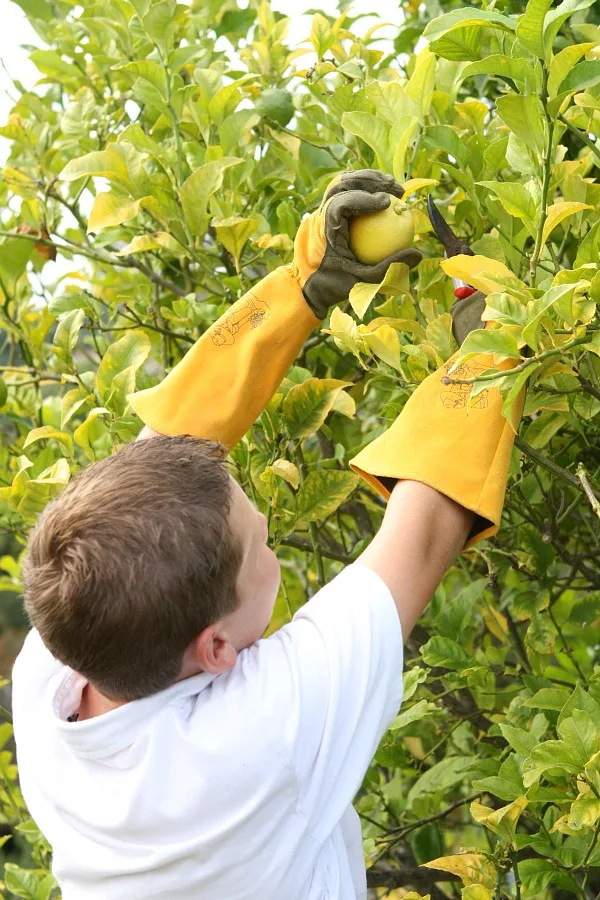 Snip. Snip. Snip. It's raining lemons!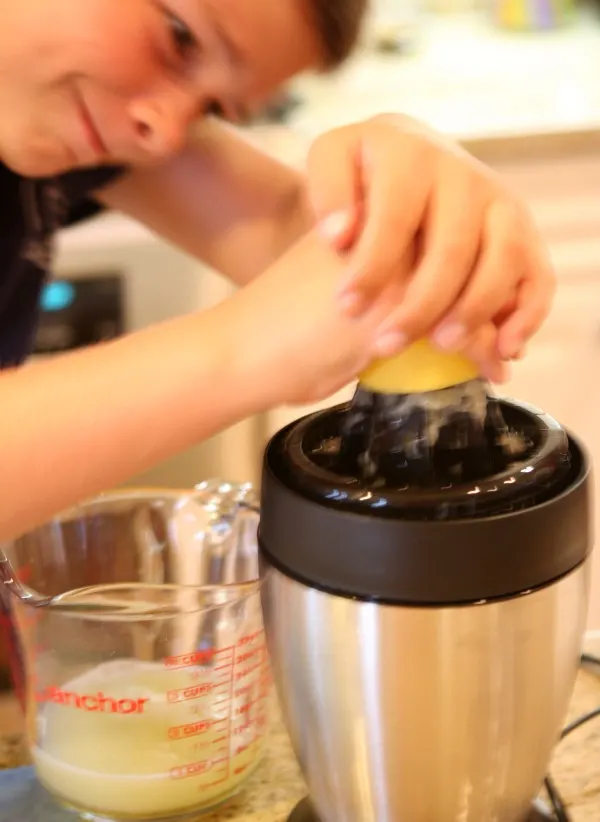 It's actually pretty hard work juicing lemons. Even with a citrus juicer.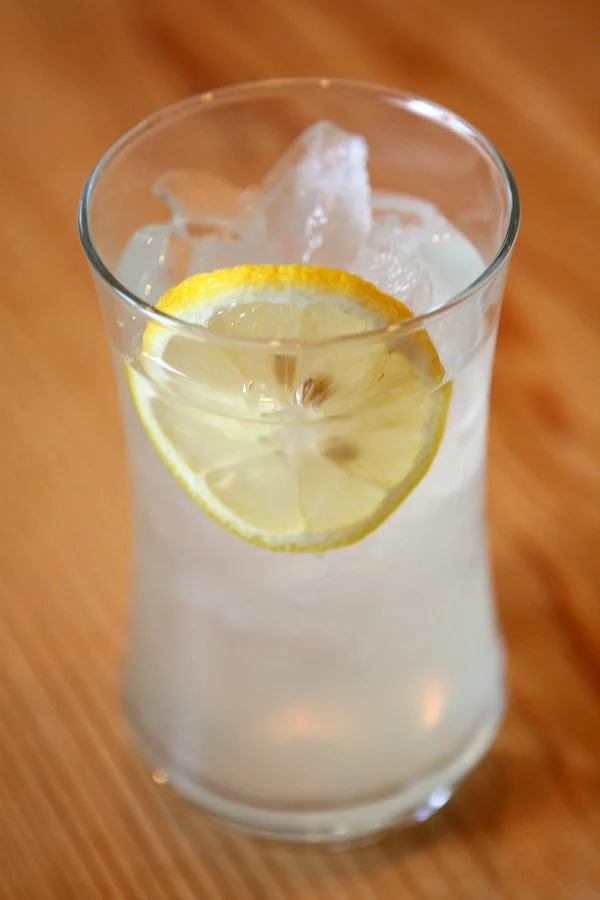 Thirsty?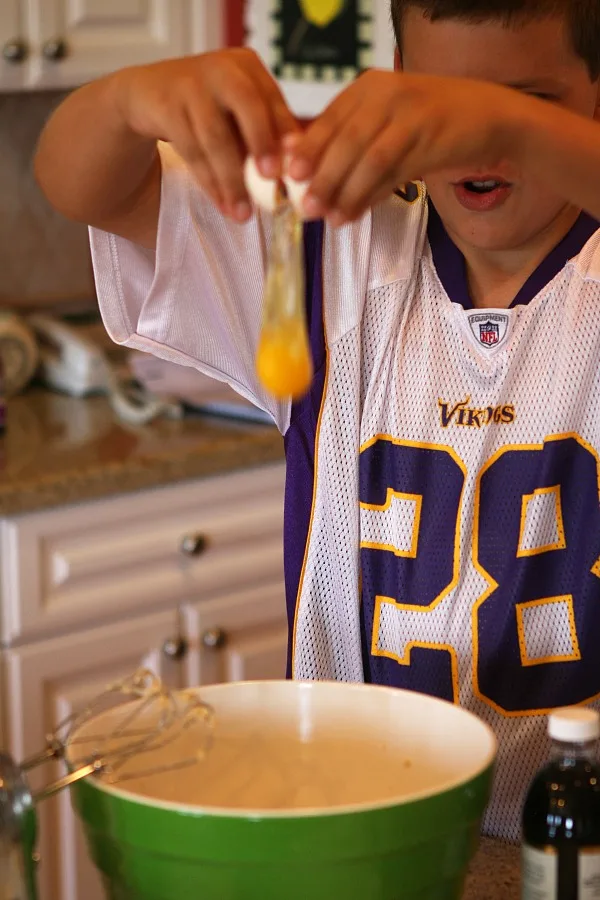 Since the goal of my lemonade stand was to make mucho moo'la, I had to find a good cookie recipe. Oh, and do you like the action shot above?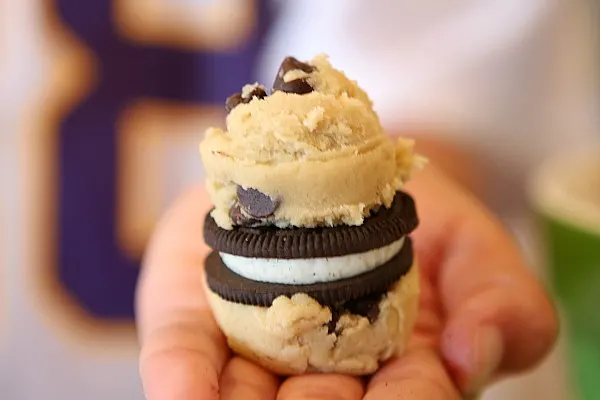 Can you guess whose cookie recipe I used?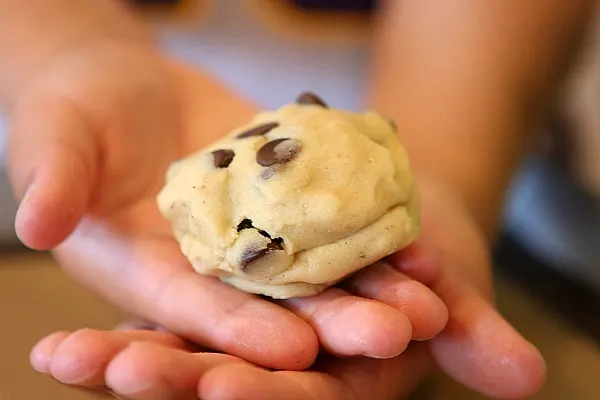 They're the Oreo Stuffed Chocolate Chip Cookies from Jenny at Picky Palate!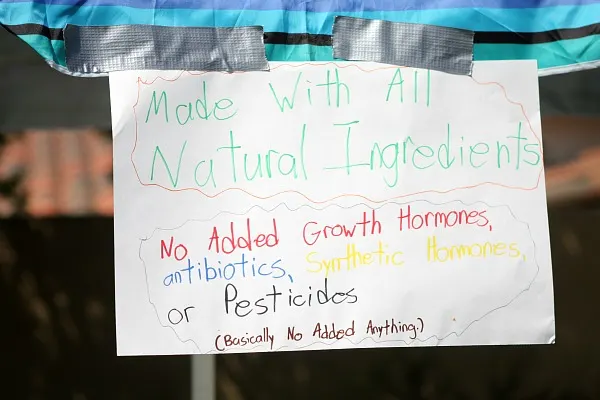 I really take pride in my sign making. I only wrote this sign though because I always pour milk for myself in the morning and I always see the no-added stuff on the carton, so I thought that it would be funny to make a lemonade sign for this.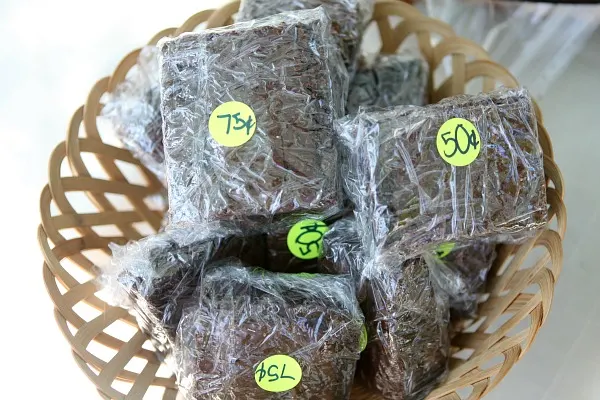 Ghirardelli Brownies are one of my favorites.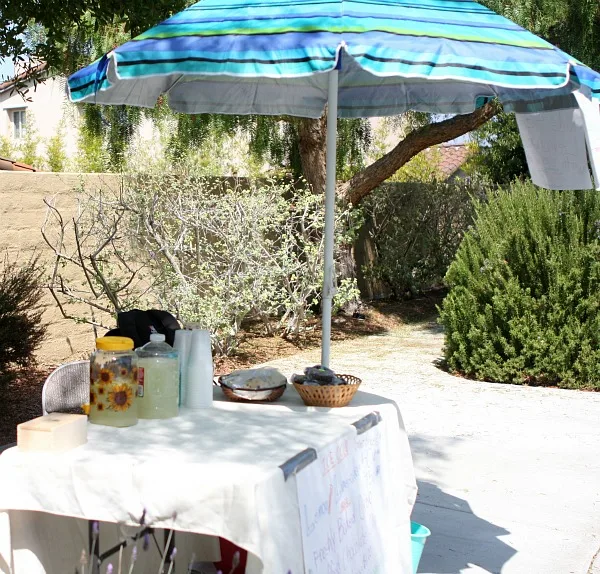 This what the stand looked like. We set it up on a busy street and flagged down customers. They usually said "Keep the change!" Not exactly the Taj Mahal of lemonade stands but it worked out great. Our prices were cheap too! $1.00 for a huge cookie, 75 cents for a large brownie, 50 cents for a small brownie, 75 cents for a large lemonade, and 50 cents for a small lemonade.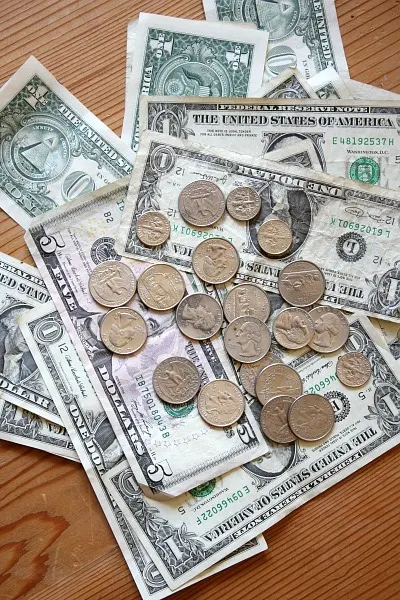 My lemonade stand turned out great. My friend and I each earned $25.45 and had tons of fun. We were both pretty happy with our earnings too!
And even a kid can make a lemonade stand…. Like Me! 🙂
Fresh Squeezed Lemonade
The best lemonade recipe ever...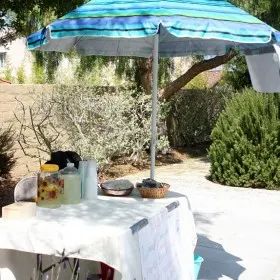 Ingredients:
2 cups water 2 cups granulated white sugar 2 cups freshly squeezed lemon juice 2 quarts cold water lemon slices ice cubes
Directions:
1. Make the simple syrup (make this ahead of time): Mix 2 cups water and the sugar in a large saucepan. Stir while bringing to a boil, until sugar is dissolved. Let it cool and then refrigerate it until it's really cold. 2. Make the lemonade: Combine the lemon juice with 2 cups of simple syrup in a large pitcher. Taste and add more simple syrup, if you like it a little sweeter. Add lemon slices to make everything look nice. Serve it over cups filled with ice. TIP: Anywhere from 4 to 6 lemons (1 pound) will squeeze out about 1 cup of juice.
Source: RecipeBoy.com