Cake Mix Snickerdoodles
This post may contain affiliate links.


This is a super easy recipe for Cake Mix Snickerdoodles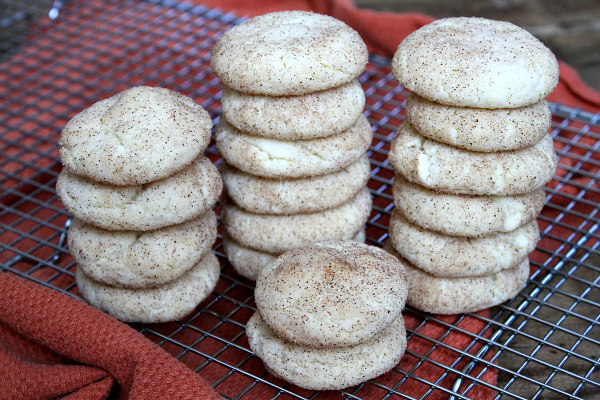 First things first, these Cake Mix Snickerdoodles may be the easiest cookies I have EVER made! They are also some of the tastiest. This recipe includes cake mix (yes, actual cake mix). Snickerdoodles have never been better…
Snickerdoodles are easily some of the most visually appealing cookies around. They may all look alike, but not at all snickerdoodles are created equally… for example, throwing cake mix into the fold.
The recipe yields smaller but thicker cookies than normal. Perfect snack size!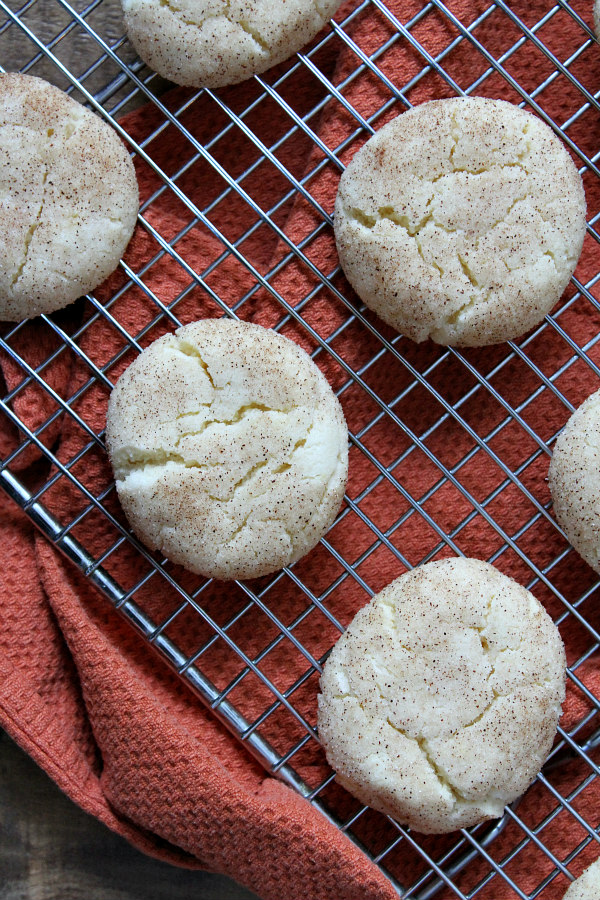 Surprisingly, these cookies had a great texture, not cakey like they would seem. A true cookie crunches when you bite into it, just like these!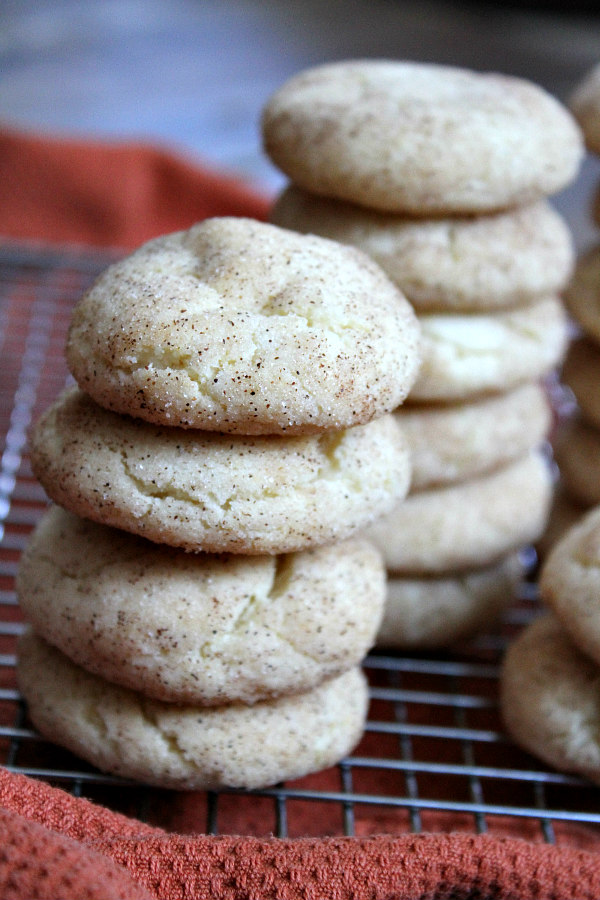 I'm fairly sure these Cake Mix Snickerdoodles set a record in my house… they were gone in three hours. Most of that was due to me (oops), but the rest of my family loved them too.
Making these cookies was a breeze, which was helpful because my schedule has been packed lately with lacrosse and school. Enjoy!
Click below to watch a short video showing you how to make Cake Mix Snickerdoodles, then print out the recipe and make them at home!
Cake Mix Snickerdoodles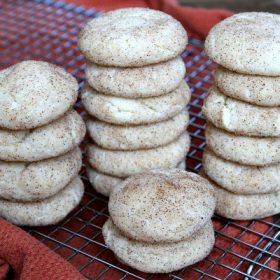 Ingredients:
One 15.25-ounce box French Vanilla cake mix
1/2 cup (1 stick) salted butter, melted
1 large egg
1 teaspoon vanilla extract
2 teaspoons granulated white sugar + 1 teaspoon ground cinnamon
Directions:
Preheat your oven to 350 degrees F.  Line two baking sheets with parchment paper or silpat mats.
In a large bowl, use a whisk to combine the cake mix, butter, egg and vanilla.
Roll the cookie dough into 1-inch balls and roll in the sugar/cinnamon mixture before placing on the cookie sheets.
Bake 10 to 12 minutes.  Remove to a cooling rack to cool completely.
SOURCE:  RecipeBoy.com (lots of sources for the same recipe all over the internet)
Here are a few more cake mix cookie recipes you might enjoy: