This past weekend my parents went on a wine trip to Sonoma, while I got to stay home with my gluten-free Grandma. I decided to try making my family's classic banana bread into a gluten-free banana bread treat. Instead of normal all-purpose flour, I used a special gluten-free flour called Cup4Cup. It tasted EXACTLY like regular banana bread!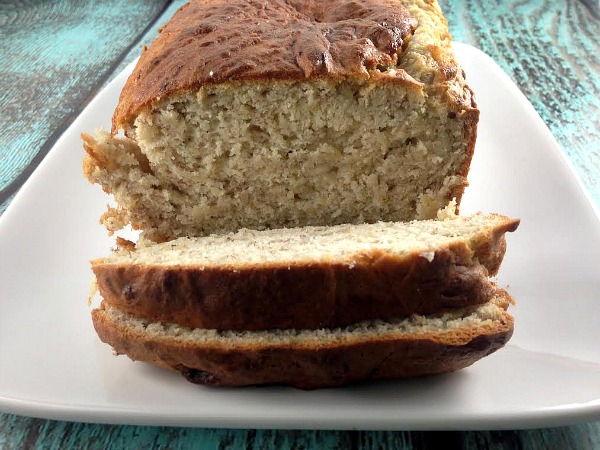 Since my mom was away, I had to take all of my pictures with my phone and not her fancy schmancy camera. This banana bread had the exact same consistency and taste as normal banana bread, which was very surprising. This new Cup4Cup flour isn't like other gluten-free flours with the weird taste and stuff.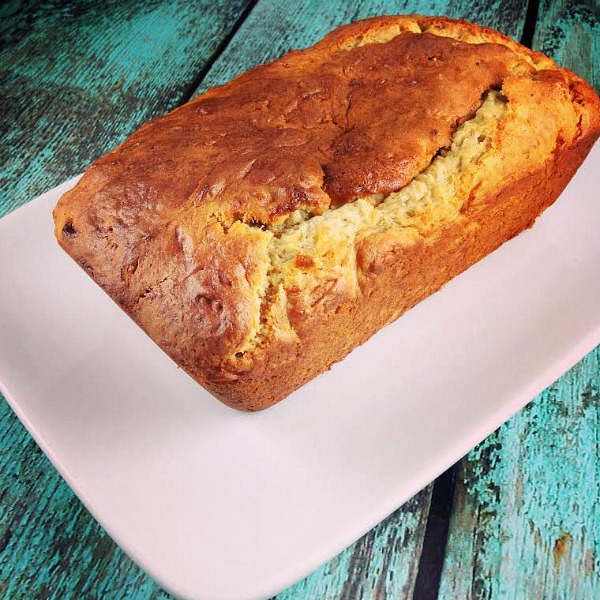 One perk of taking pictures with a phone is that I can add filters instantly. I love picking the right filter for a picture and watching it bring out the details.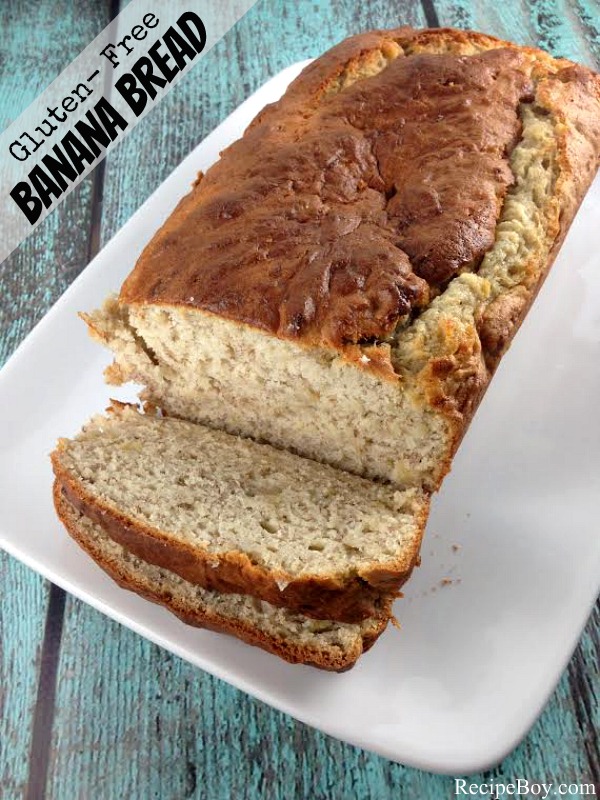 The squashed bananas kind of grouped together in the middle of the bread, but that made it taste even better! It made it a little softer in the middle. Tasty!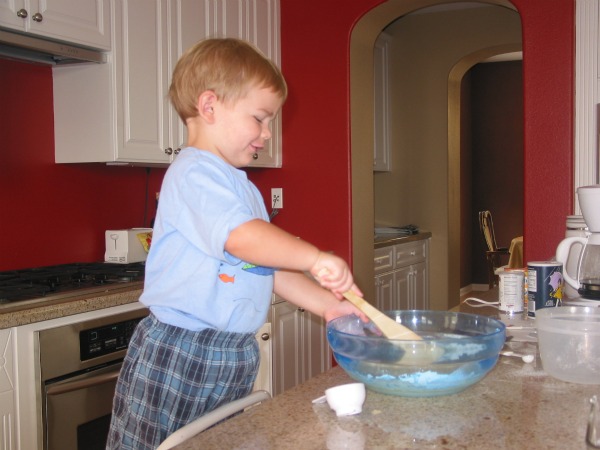 My grandma just sent me a bunch of pictures of me making banana bread when I was two and a half! I was one chubby baby. Even when I was that little, cooking was a hobby. My grandma was always supportive of me throughout my cooking. She always brought me easy recipes and crafts to do when she came into town. Thanks grandma!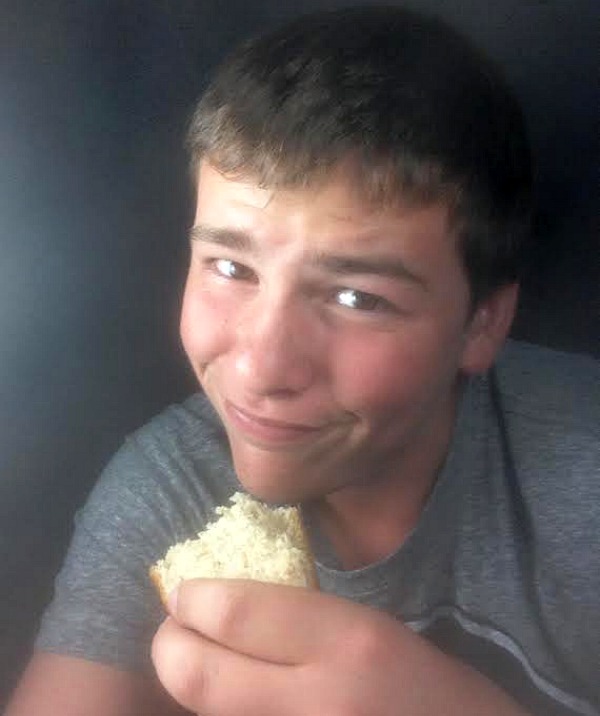 Selfies in the dark don't work out too well, because there is no flash on the front of my phone. The flash only works if the camera is on normal view, so I would have to blindly take a photo from the other side of my phone to use the flash. This is probably the worst selfie I've ever taken. The only good thing that I can see in this picture is that BANANA BREAD!!!
On a side note, The Walking Dead is back on! Season 5 is going to be the bomb. If you don't watch The Walking Dead, start watching immediately! Also, The Voice is almost over. There are so many amazing contestants! Now let's return back to the banana bread.
For a similar bread, you can check out my Gluten-Free Pumpkin Bread from 2011! This banana bread is my grandma's favorite, and she has tried many, many, many gluten-free banana breads. The moist center and flavorful outside matched no other banana bread, even with gluten. I would definitely recommend this banana bread to anyone that is gluten-free or just looking for a kick-butt banana bread recipe.
And even a kid can make a classic banana bread gluten-free… Like Me!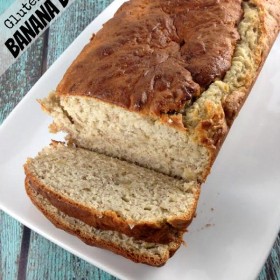 Gluten-Free Banana Bread
The best gluten-free banana bread recipe ever!
Ingredients
2

cups

Cup4Cup Flour

(or all-purpose flour if not making gluten-free)

¾

teaspoon

baking soda

½

teaspoon

salt

1

cup

granulated white sugar

¼

cup (½ stick)

butter,

at room temperature

2

large

eggs

1½

cups

mashed ripe bananas

(about 3 bananas)

⅓

cup

plain yogurt or sour cream

1

teaspoon

vanilla extract
Instructions
Preheat oven to 350 degrees F. Spray an 8x4 inch loaf pan with nonstick spray.

In a medium bowl, whisk together the flour, baking soda and salt.

In a separate large bowl, use an electric mixer to combine the sugar and butter until well-blended. Add the eggs and mix in well. Add the banana, yogurt and vanilla; beat until blended. Add the dry ingredients and mix just until blended.

Scrape the batter into the prepared pan. Bake 50 to 60 minutes or until a toothpick inserted into the center comes out clean. Cool at least 20 minutes in the pan, and then turn out the loaf onto a rack to cool completely.