Have you ever made cinnamon toast before? If you haven't, read this post and you'll be sure to know. My newest recipe came from my grandma who is currently staying with us while she's recovering from neck surgery. She taught me how to make the best cinnamon toast ever. When my mom (RecipeGirl) was a kid, she used to eat the same toast that I am posting today. Now please enjoy the yummy pictures ahead!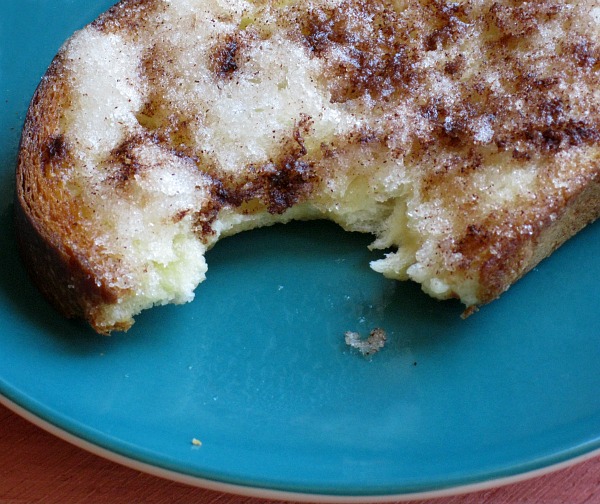 Mmmm! Doesn't that look heavenly!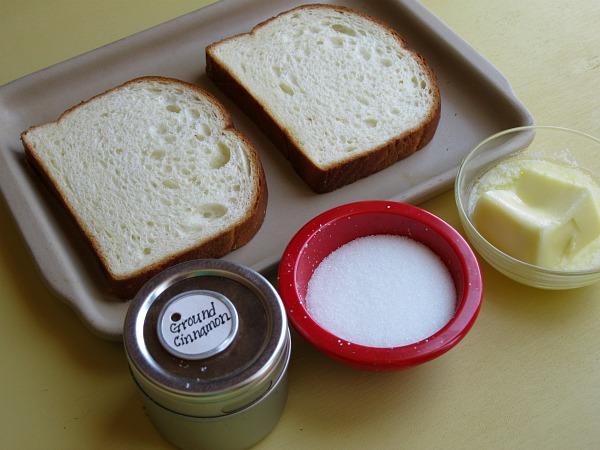 Only 4 ingredients. But you need really thick and sweet bread for it to be really yummy. I like to use King's Sweet Hawaiian Bread.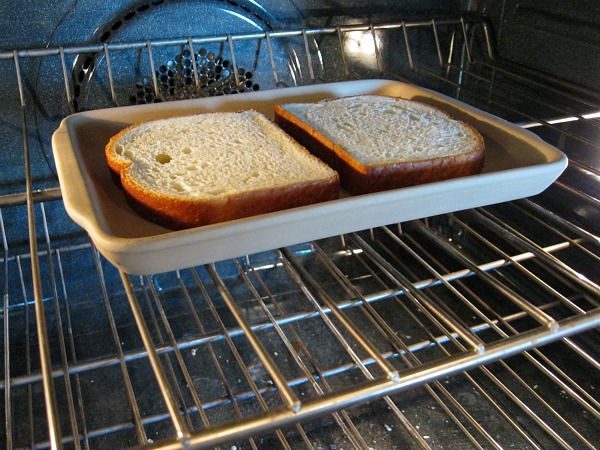 I had never seen bread in an oven before, although I have seen it in toasters, frying pans, and refrigerators. Grandma likes to toast one side of the bread, then flip it over and take it out of the oven.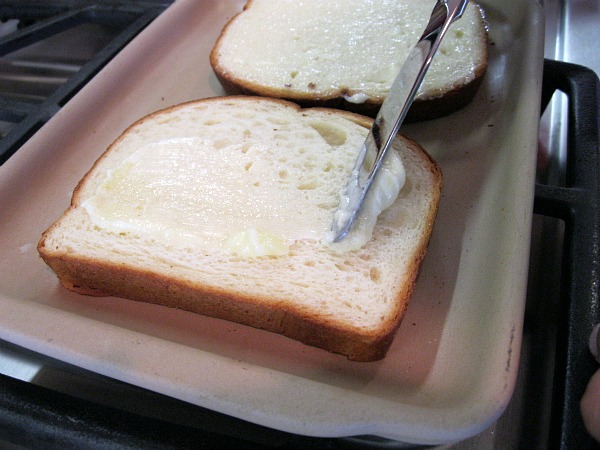 You need a generous amount of butter. Just don't be Paula Deen!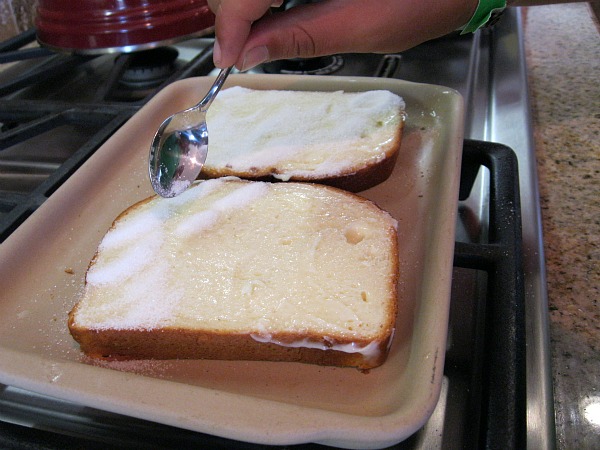 A good amount of sugar too.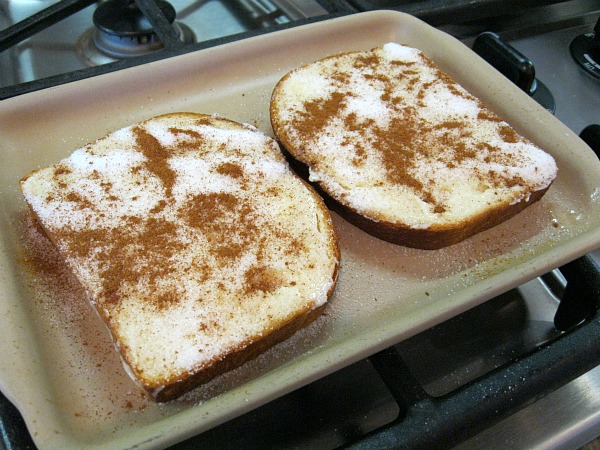 One of the key parts of the toast: the cinnamon! Now the toppings are on and it's ready to bake.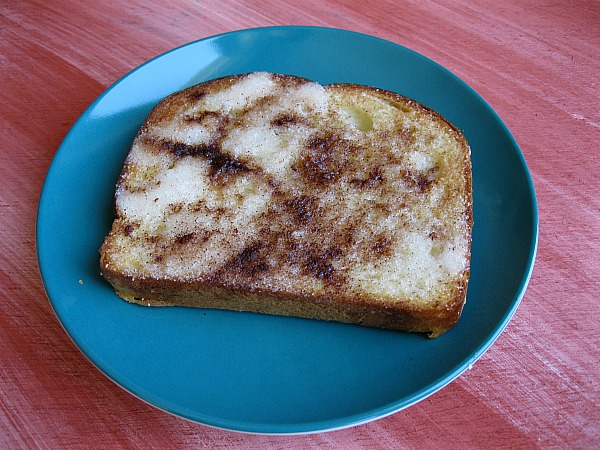 Put the toast on a a small plate and it's ready to serve!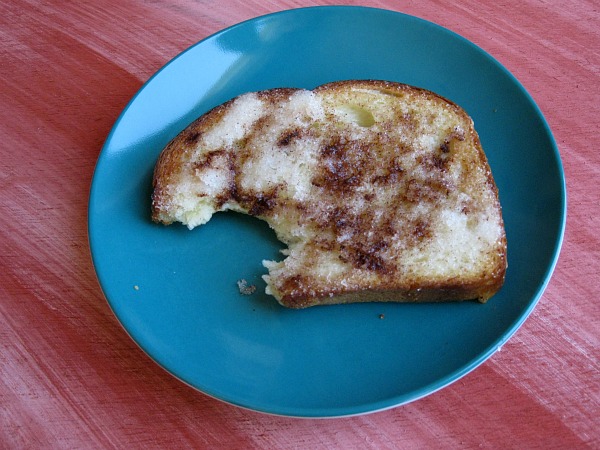 That's my bite! The cinnamon toast tasted great and I think that this is the perfect recipe for a special breakfast. (Thanks Grandma!)
And even a kid can make it….like me!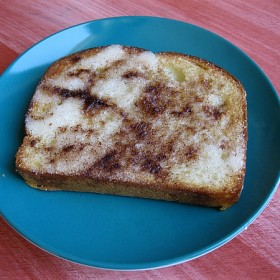 How to Make Cinnamon Toast
Cinnamon toast just like Grandma makes!
Ingredients
2

slices

of your favorite bread

2

tablespoons

softened butter

(the real stuff)

2

tablespoons

granulated white sugar

ground cinnamon
Instructions
Preheat your oven's broiler.

Place the bread on a cookie sheet and put it under the broiler. Toast it on one side until golden brown (just a couple of minutes).

Remove the bread from the oven and turn it over. Spread each slice of bread with butter. Sprinkle each slice of bread with a tablespoon of sugar. Then give each slice a good dose of cinnamon.

Return the bread to the oven and broil until bubbly and golden brown on the edges (3 to 5 minutes). Take it out of the oven and set it on the stove to cool.

Put it on a plate and eat it up!