My family flew to Massachusetts for Thanksgiving to hang out with friends and family. While we were back there, I decided to make cranberry sauce for our family Thanksgiving. My cousins really enjoyed the cranberry sauce. When we were driving to our house in the South Shore near Duxbury, we saw a real live cranberry bog! I have a picture of it further down in this post. That cranberry bog contained some of the best cranberries I've ever seen! It was awesome.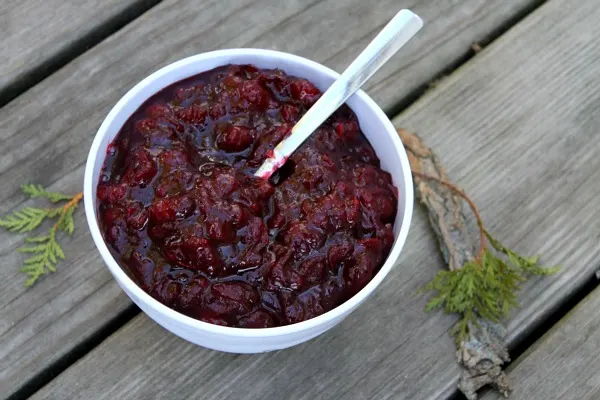 Ahhhh. Good old cranberry sauce. If it's not too sweet and not too sour, it's a good one. Mine was a good one, so I know what it tastes like.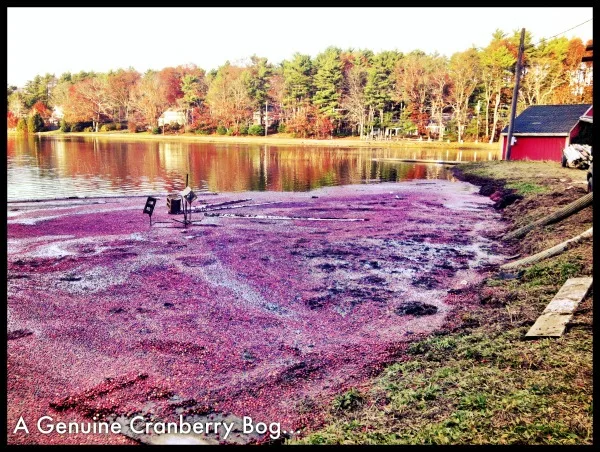 What I wonder about every time I see this photo is why there are cinder blocks held up by poles in the water. What in the world do cinder blocks do to a cranberry bog!? Anyways… don't these cranberries look good? Everything is better when it's fresh. Have you ever seen a cranberry bog?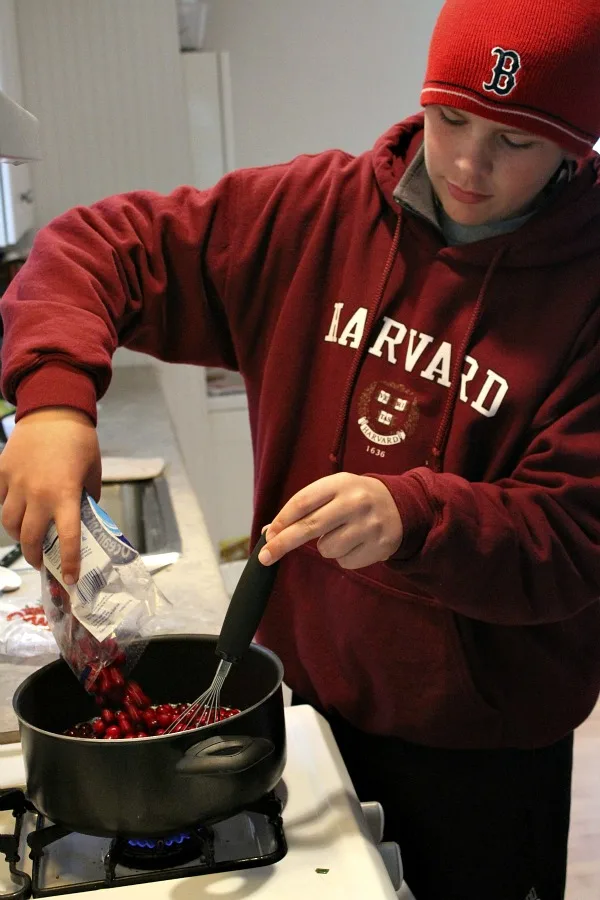 We actually had good weather in Massachusetts while we were there. We must have stolen some of San Diego's sunshine and brought it back east. But even though we had sun and good weather, it was still COLD. In San Diego, cold is in the 60's. You have to change your expectations a little on the east coast. Cold is not in the 60's there, it's in the 20's and 30's. I really like being in Massachusetts in the summer. Winter on the east coast doesn't suit a California boy like me. You can see I'm feeling the cold in the picture above. I have one long sleeved shirt on, a fleece jacket, a sweatshirt, a beany, and sweat pants.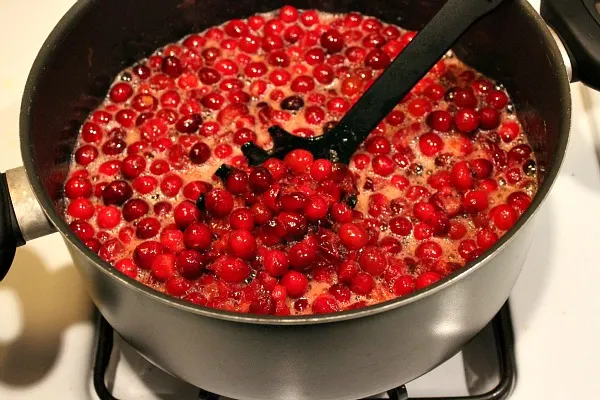 Now that is a picture of some good cranberries boiling. At this point I couldn't wait to taste my Thanksgiving dish!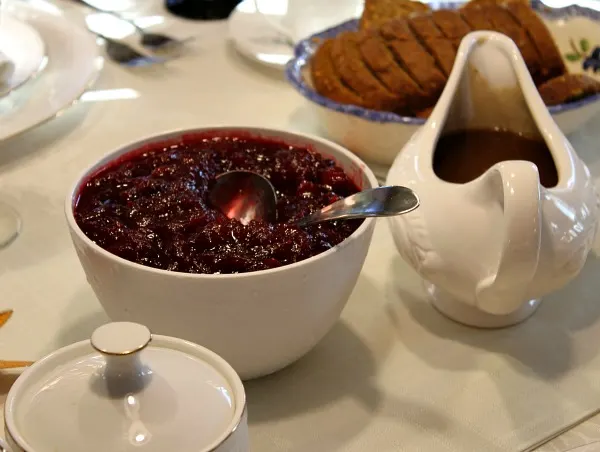 It's done! The cranberry sauce was very yummy. It didn't taste too sweet or too sour. It was so simple too! Just a handful of ingredients was all it took. This cranberry sauce is a traditional Thanksgiving recipe that has been used for years. I love this recipe.
And even a kid can make a dish for Thanksgiving… Like Me!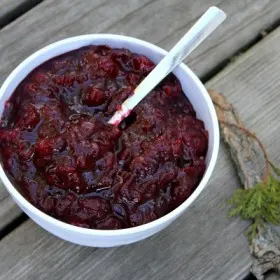 Homemade Cranberry Sauce
So super easy... why would you ever buy it in a can?
Ingredients
2

12 ounce bags

fresh cranberries

⅔

cup

granulated white sugar

⅔

cup

packed brown sugar

1

cup

freshly squeezed orange juice

(plus a little zest, if you'd like)

1

stick

cinnamon

(or 1/8 teaspoon cinnamon)
Instructions
Combine all of the ingredients in a medium saucepan.

Stir and heat over medium and simmer until the cranberries begin to pop and the sauce begins to thicken (15 to 20 minutes).

Keep refrigerated until ready to serve.
Notes
Tip: If you like your sauce less sweet and a little more tart, use only ½ cup of each kind of sugar.
Nutrition
Serving:
1
serving
Calories:
94
kcal
Carbohydrates:
24
g
Protein:
0.3
g
Fat:
0.1
g
Saturated Fat:
0.01
g
Polyunsaturated Fat:
0.03
g
Monounsaturated Fat:
0.01
g
Sodium:
4
mg
Potassium:
78
mg
Fiber:
2
g
Sugar:
20
g
Vitamin A:
57
IU
Vitamin C:
14
mg
Calcium:
15
mg
Iron:
0.2
mg