Blueberry Cookies
This post may contain affiliate links.


Today in the Lange Kitchen I made a batch of Blueberry Cookies. These sound like a funny idea because you usually only put sweets such as chocolate chips in cookies. Blueberries kind of make it a healthy recipe, right? 😉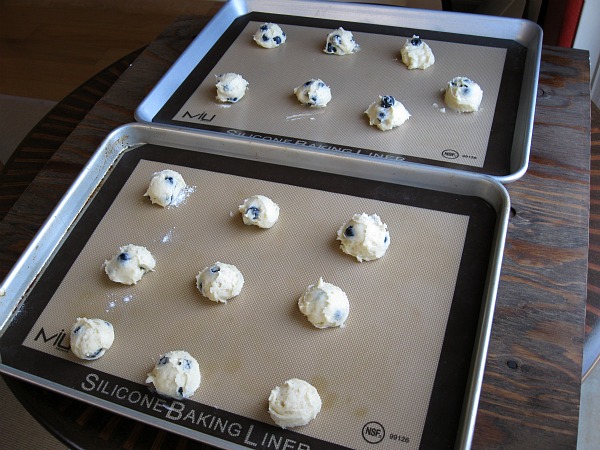 Scoop balls of cookie dough onto parchment paper or a silicone baking mat. To scoop the dough, I used a cookie dough scooper. Handy tool if your making cookies, eh?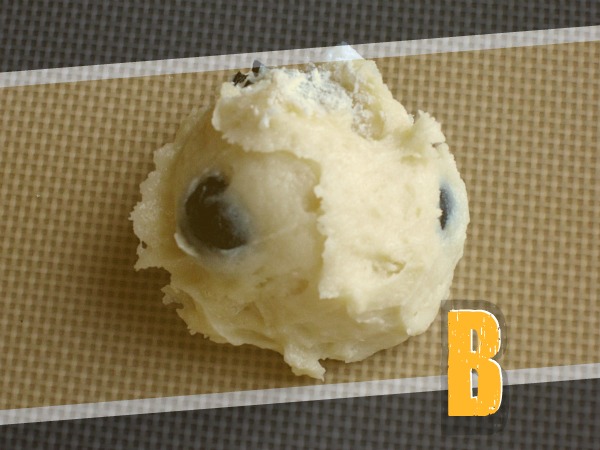 This is what a scooped ball of cookie dough should look like.  ( Don't forget to taste the cookie dough!)   Go Bruins!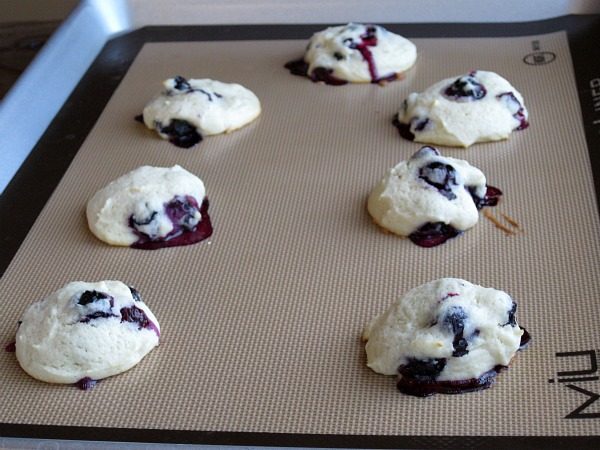 All baked and ready for cooling.
Mmmm!  My mouth is watering.  Some of the blueberries will seep out the side but don't worry!  It's completely normal.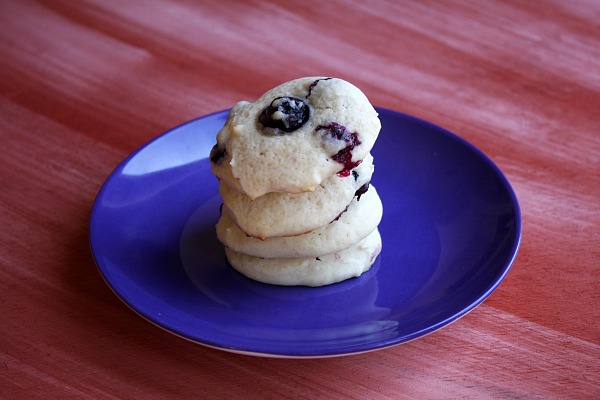 Well, I tried the cookies plain like this and they needed something extra. So I made a….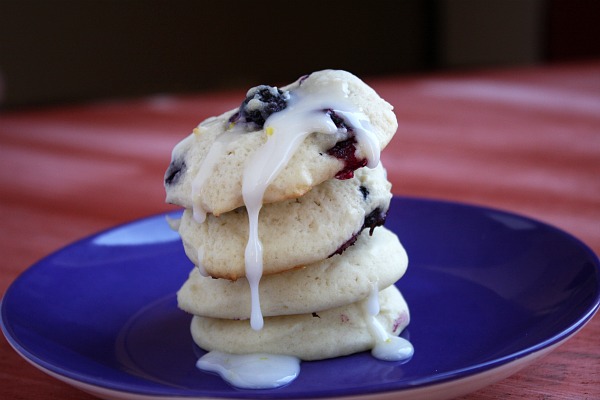 Lemon Drizzle. This pepped up the recipe to perfection and I loved this drizzle.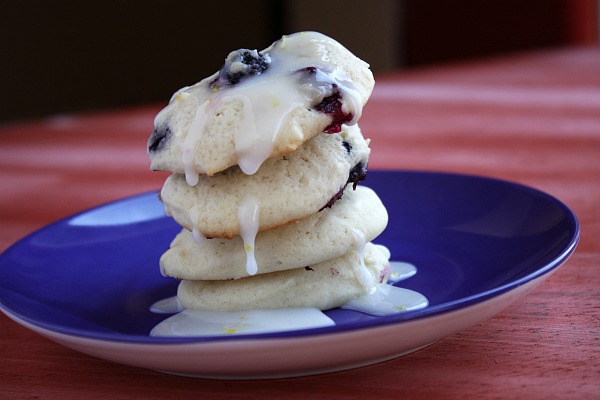 If these cookies were graded by a middle school math teacher, they would probably receive an A+.  The cookies are a caky kind of cookie and not one of those hard, crunchy cookies.  It almost tastes like a puffed up blueberry pancake instead of a cookie. I think that any blueberry fan will love this cookie because I bet that they've never tried a blueberry cookie.
And even a kid can make it…. Like me!
Blueberry Cookies
Puffy little lemon-flavored cookies with fresh blueberries inside.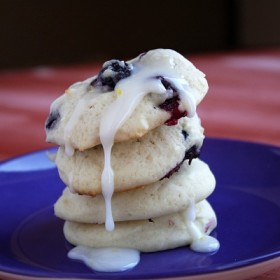 Ingredients:
COOKIES:
1/2 cup butter, at room temperature
1 cup granulated white sugar
1 large egg, beaten
1/2 teaspoon lemon extract
1/2 cup milk
2 1/2 cups all-purpose flour, sifted
1 cup fresh blueberries, picked over & stems removed
GLAZE:
1/2 cup powdered sugar, sifted
1 to 1 1/2 Tablespoons freshly squeezed lemon juice
Directions:
1. Preheat oven to 375 degrees F.
2. Cream butter and sugar in large bowl with an electric mixer. Beat in egg and lemon extract.
3. Gradually add flour, alternating with milk addition.
4. Carefully stir in blueberries and drop batter 1 1/2-inches apart on greased cookie sheet, silpat-mat or parchment lined baking sheet. I used a cookie dough scoop.
5. Bake 10-12 minutes.
6. Let the cookies cool completely. Mix powdered sugar and lemon juice in a small bowl and then drizzle each cookie with a little bit of the lemon glaze. The glaze will set when it has a chance to dry.