Orange Ricotta Muffins
This post may contain affiliate links.


Last night I found myself wondering what to make for my blog. I decided that I wanted to do something with the Cara Cara oranges that my Mom had recently bought at the store. Then an idea hit me like a punch from Chuck Norris. After racking my brain for hours on end (well, maybe not HOURS…), I realized that I should make orange muffins. I hadn't heard of orange muffins before, but I gave them a try. Headline News- CALIFORNIA KID'S ORANGE RICOTTA MUFFINS ARE A SUCCESS! My Mom and I found a Tuscan Lemon Muffin recipe that looked pretty good, so we adapted it to make it orangey.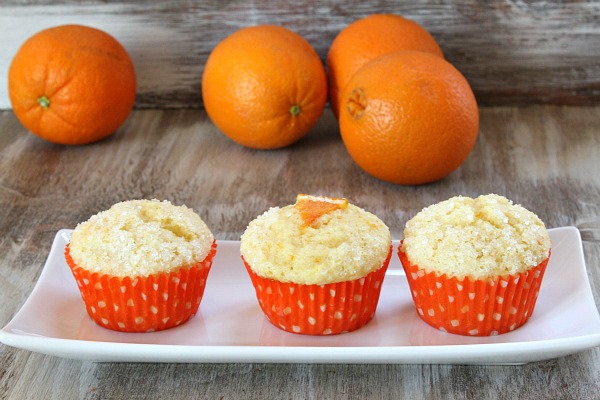 These muffins surprised me with their extraordinary flavor and heavy/filling texture. I think that these muffins are better when they are room temperature, but that's just my opinion. When these muffins came right out of the oven, they were very light in texture.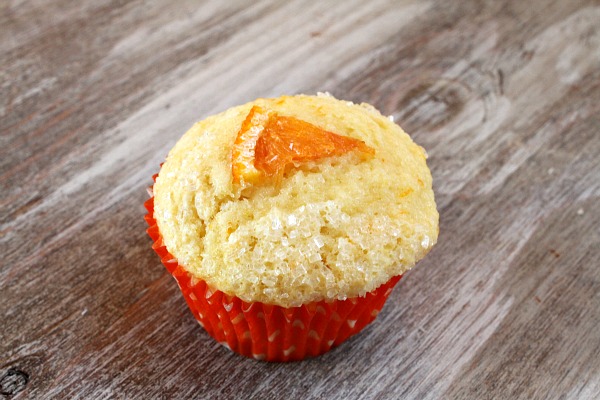 These orange muffins have ricotta cheese (an odd ingredient in muffins) in them. The protein in the ricotta cheese is probably what makes the muffins so filling. I love the crinkle that the sparkling sugar crystals add. FYI- You sprinkle the sugar crystals on the muffins right before they go into the oven.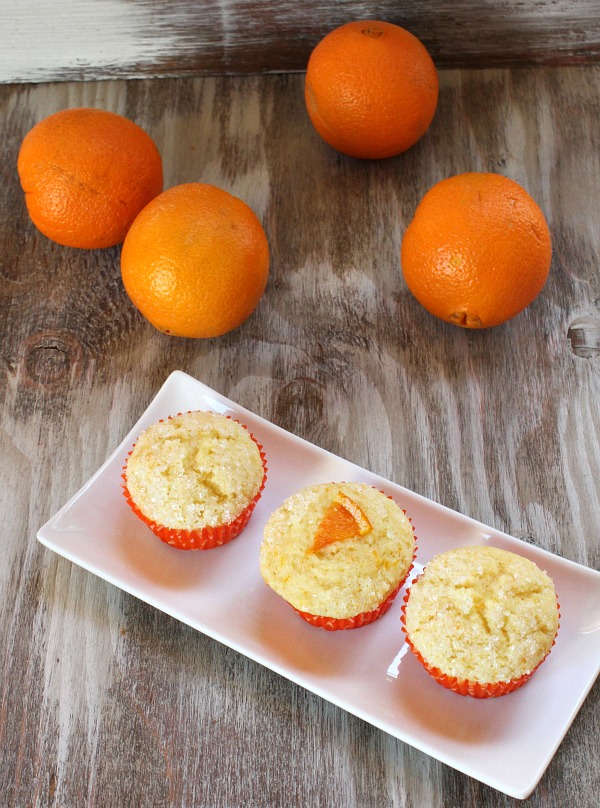 These Orange Ricotta Muffins are awesome! They are freezable and epic. My favorite times to eat these muffins are Breakfast and after school. It's just what I need before a tiring sports practice! I <3 these muffins!!!
Thank you subscribers! I reached my goal (1k subscribers) a few days ago. I now hope to start on my far-off goal of 1,500 subscribers! Please stay subscribed so that you can receive all of my posts in by email. THANK YOU!!!
And even a kid food blogger can reach his goal of 1000 subscribers… Like Me!
Orange Ricotta Muffins
Epic breakfast and snack muffins!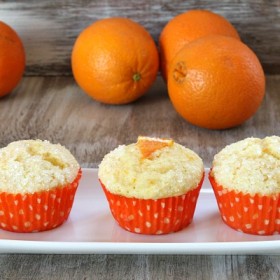 Ingredients:
1 3/4 cups all-purpose flour
3/4 cup granulated white sugar
2 1/2 teaspoons baking powder
1/4 teaspoon salt
3/4 cup part-skim ricotta cheese
1/2 cup water
1/4 cup canola or vegetable oil
1 (generous) tablespoon finely grated orange zest
2 tablespoons freshly squeezed orange juice
1 large egg, lightly beaten
cooking spray
2 tablespoons chunky sparkling sugar (optional)
Directions:
1. Preheat the oven to 375 degrees F. Line a 12-cup muffin pan with paper liners and spray them lightly with nonstick spray.
2. In a large bowl, whisk together the flour, sugar, baking powder and salt. Make a well in the center. In a separate bowl, whisk together the ricotta, water, oil, zest, juice and egg. Add to the dry ingredients. Stir just until moist.
3. Use an ice cream scoop (or 1/3 cup measuring cup) to scoop the batter into the muffin cups. Sprinkle sugar crystals on top. Bake 16 minutes, or until a toothpick inserted into the center of a muffin comes out clean. Cool before chowing down.